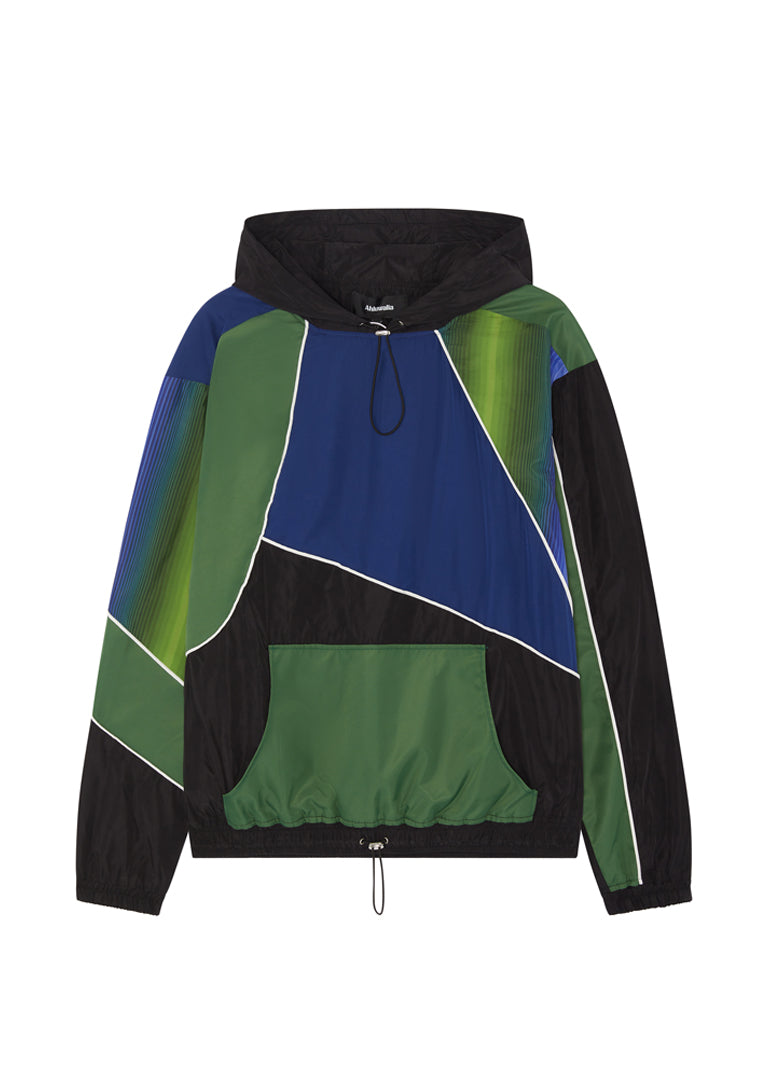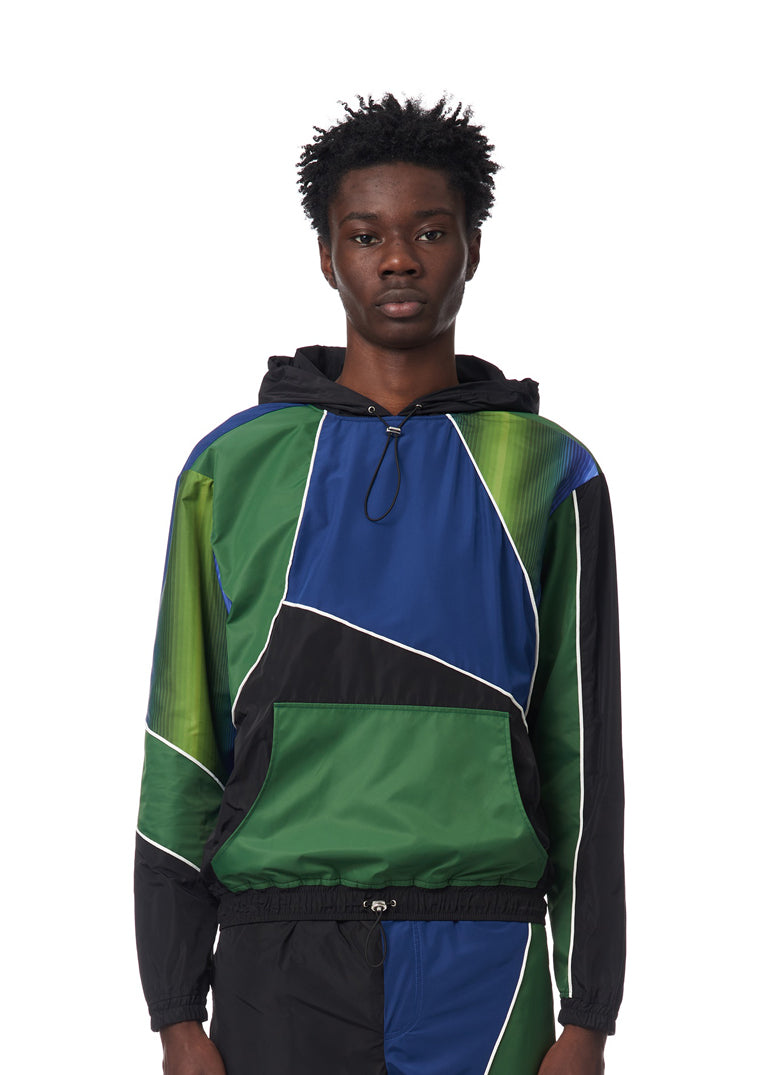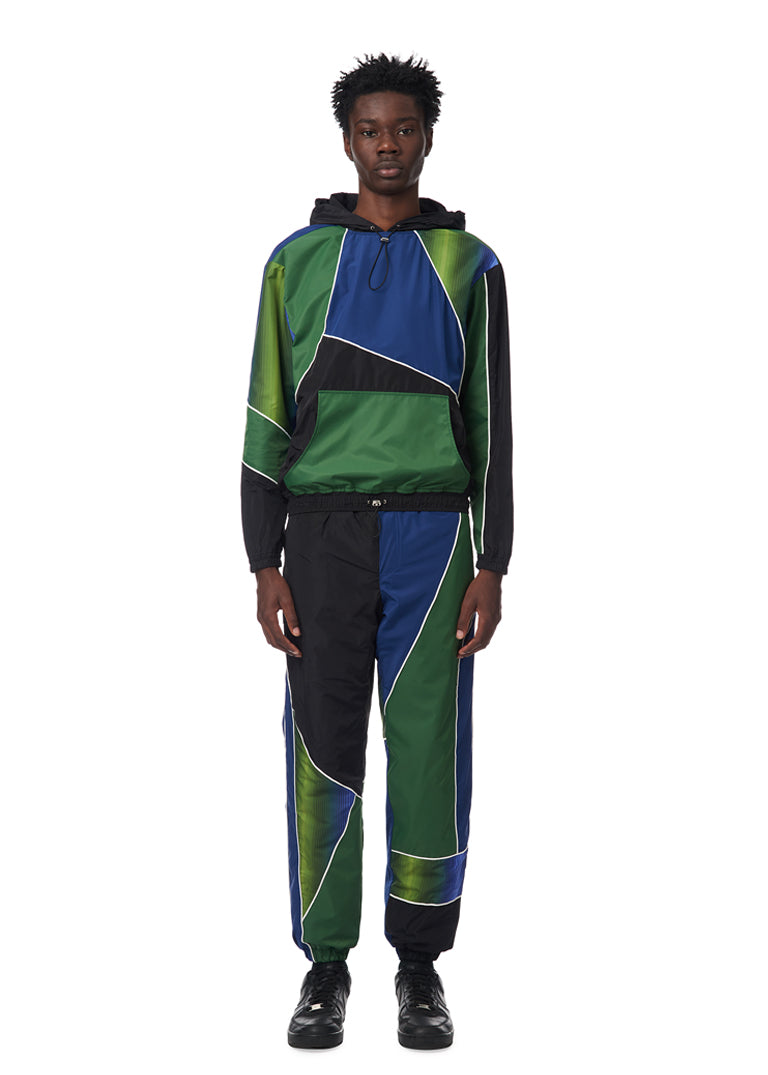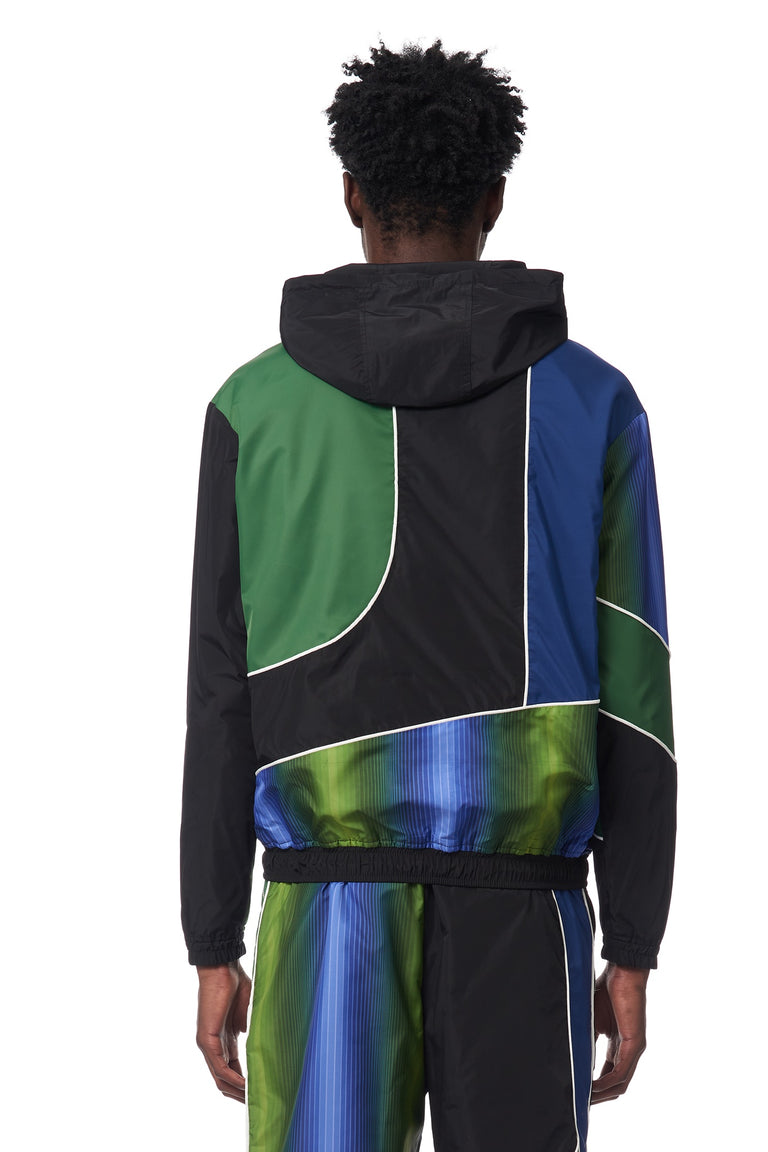 Limited edition
Marshall patchwork hoodie
The Autumn Winter '21 Ahluwalia Marshall Hoodie is made from repurposed materials to create the signature patchwork design, with piped panel seams. The hoodie has a soft fleece body lining, and the sleeves are lined with mesh. The waistband and the hood are adjustable with an elasticated toggle. The Marshall hoodie is made from vintage materials, meaning that each piece is slightly unique.
Exclusively available at Ahluwalia.world.

For further sizing assistance please contact us on info@ahluwalia.world
The inspiration for Ahluwalia's AW21 collection, Traces, originated from Home Going, Yaa Gyasi's moving tale of two sisters born in the 1700s and separated at birth. The book follows the generations of both sister's families through years, noting the powerful influences past experiences of our ancestors can have on our lives. This led Priya to look at migration as a societal process that initiates new ideas and new schools of thought, with the Harlem Renaissance as the prime example.
AW21 Traces' colour palette was influenced by the colouristic tendencies of seminal Black artists Kerry James Marshall and Jacob Lawrence. Just like their paintings, looks from the collection ground the vibrant colours by juxtaposing them against black and brown. The graphic lines that created the patterns of repurposed textiles were inspired by research on migration maps of the world.
This season also marks the debut of Ahluwalia's new emblem which has universal symbolism that transcends place or time – a compass-like insignia made out of four Afro-combs pointing to each of the four corners of the world. The Afro-comb graphic on in the ombre pieces in the collection was derived when Ahluwalia's stylist Nell Kalonji spray-painted custom accessories on top of sheets of paper on a shoot, which were later scanned and transformed into the patterns.
This limited edition, online exclusive 10-piece AW21 capsule collection was designed by expanding existing key pieces from the AW21 main collection and reworking colour-ways and patterns, to add further diversity to the collection.
50% Polyamide, 50% Polyester / Wash cold.
Free UK Shipping on orders over £50
UK Standard Shipping - £7.95.
Rest of World Standard Shipping - £24.95.