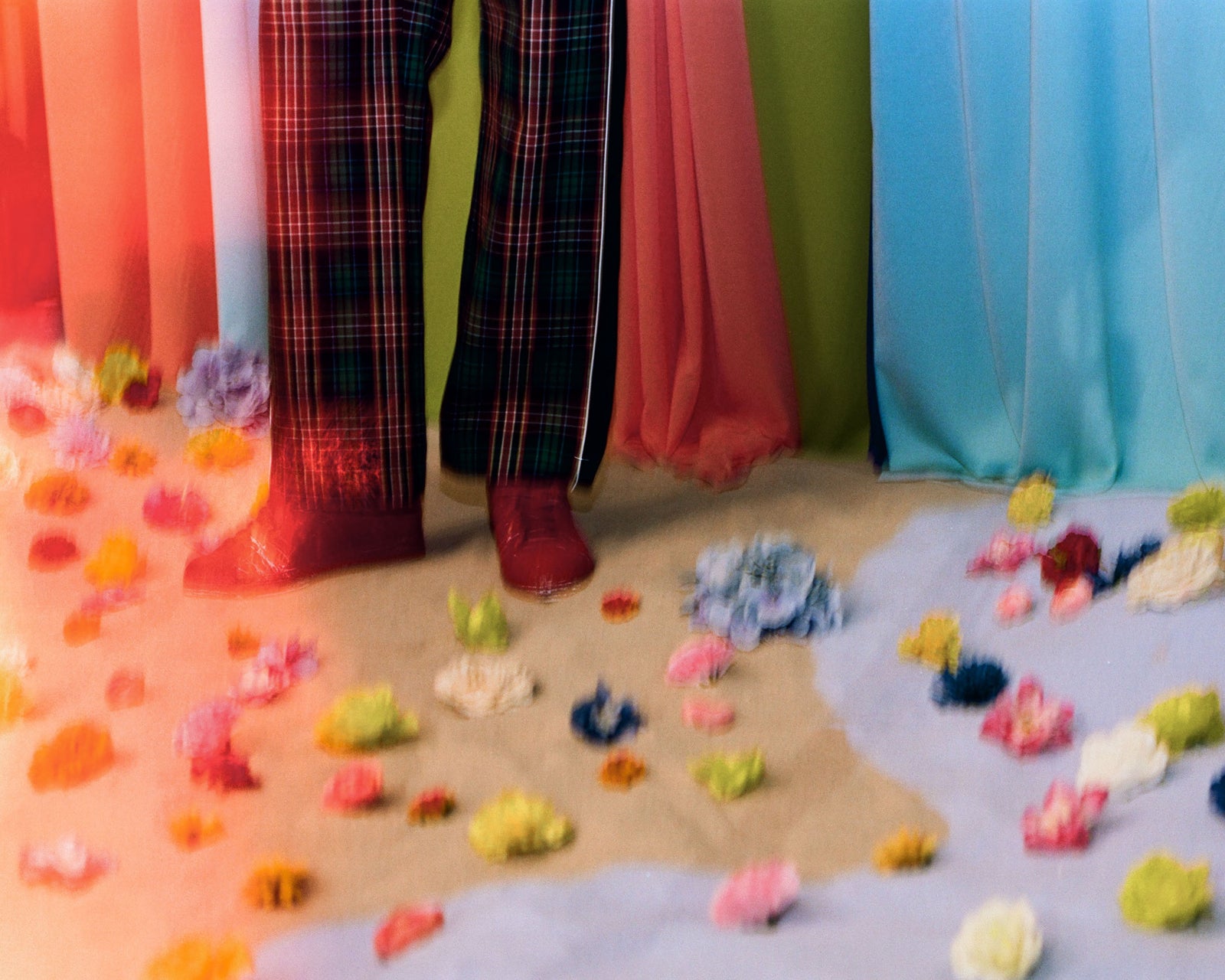 Multi-award winning label Ahluwalia was launched in 2018 by Priya Ahluwalia.

Ahluwalia represents the intersection between near and far, past and present.
The label combines elements from the designer's dual Indian-Nigerian heritage and London roots. It explores the potential of vintage and surplus clothing by giving existing material a new life through various textile and patchwork techniques. This means that many Ahluwalia pieces are one of a kind.

Inspired by art, music and literature, much of the work created by Ahluwalia go beyond her collections and include collaborative campaigns, books and films.

Ahluwalia is deemed as a pioneer in the fashion industry and is regularly featured in press from all over the world, from the New York Times and i-D to Vogue and many more.

Ahluwalia is available in renowned stores worldwide, including Matches Fashion, Browns, Bergdorf Goodman, Ssense and Nordstrom.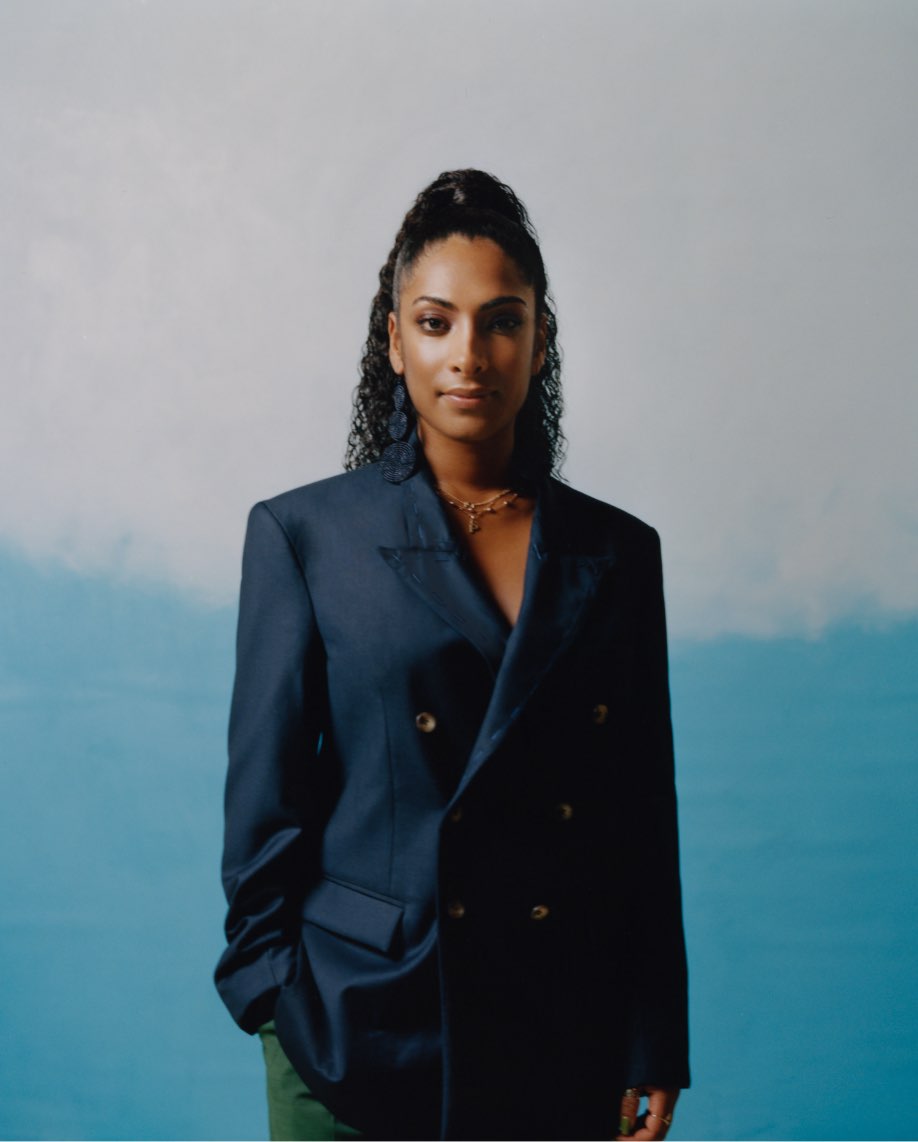 2023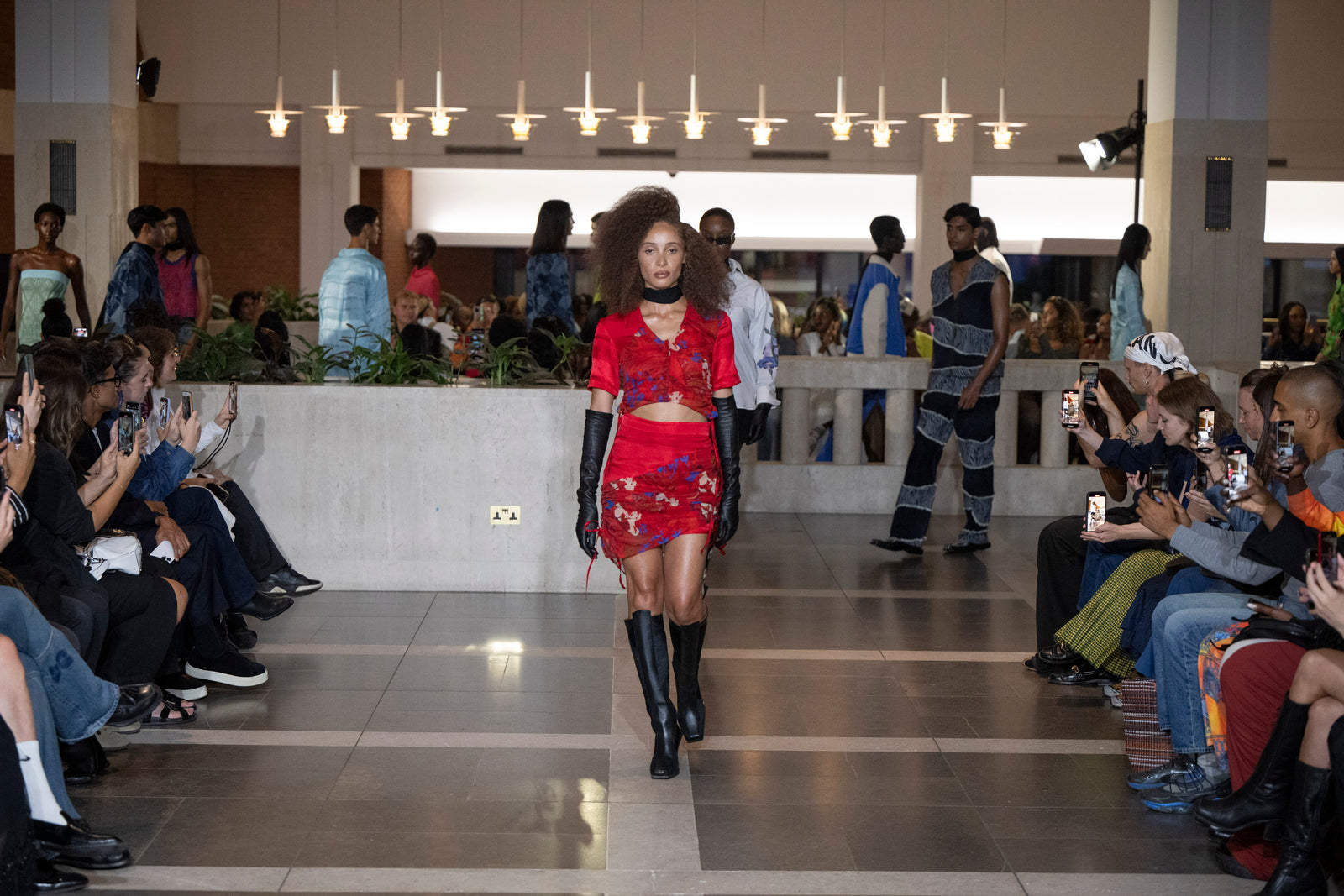 September
Ahluwalia presents the Spring Summer 2024 collection 'Acknowledgements' at the British Library during London Fashion Week.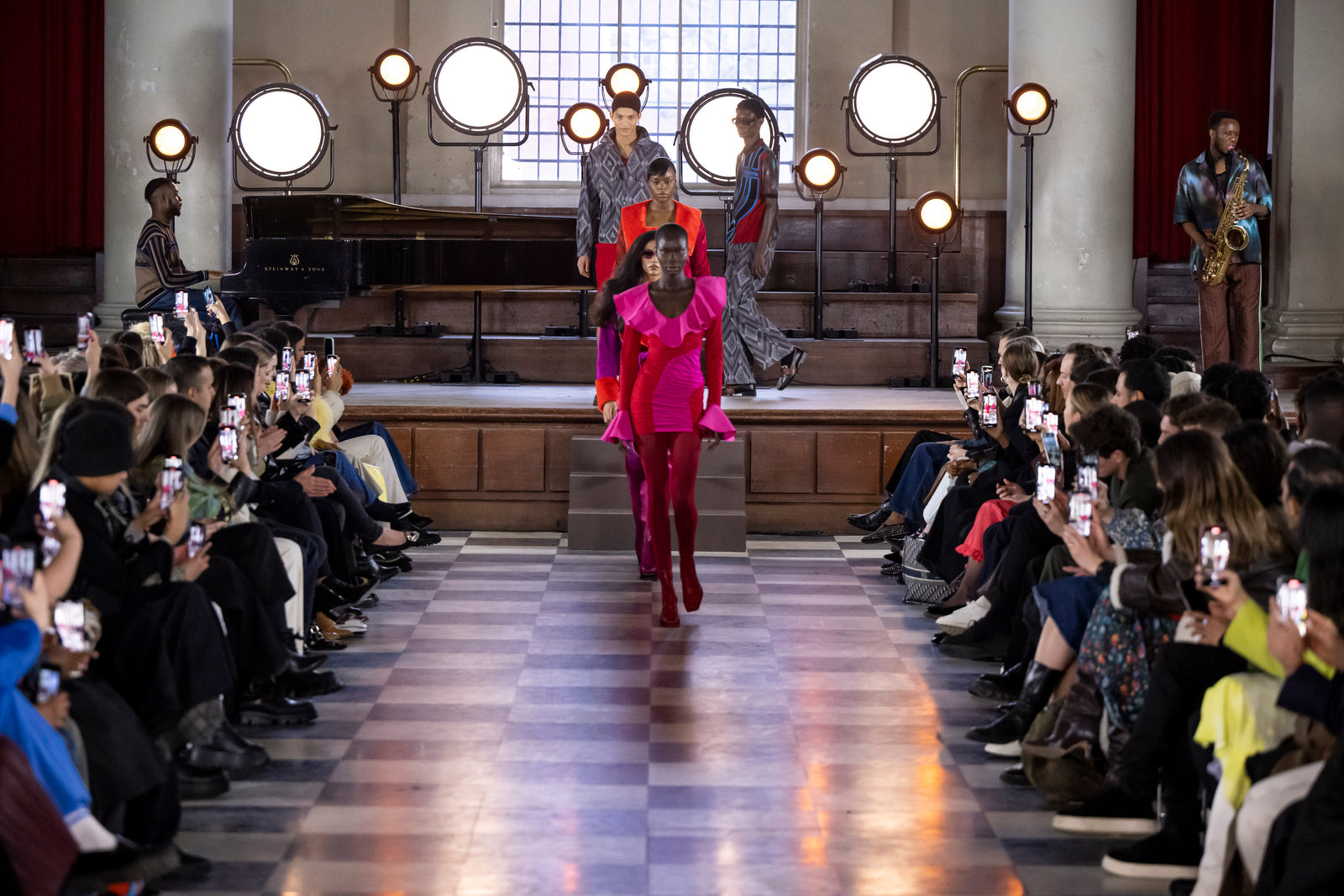 February
AW23 Symphony collection is presented in a runway show at LFW with the launch of Ahluwalia's first footwear range.
2022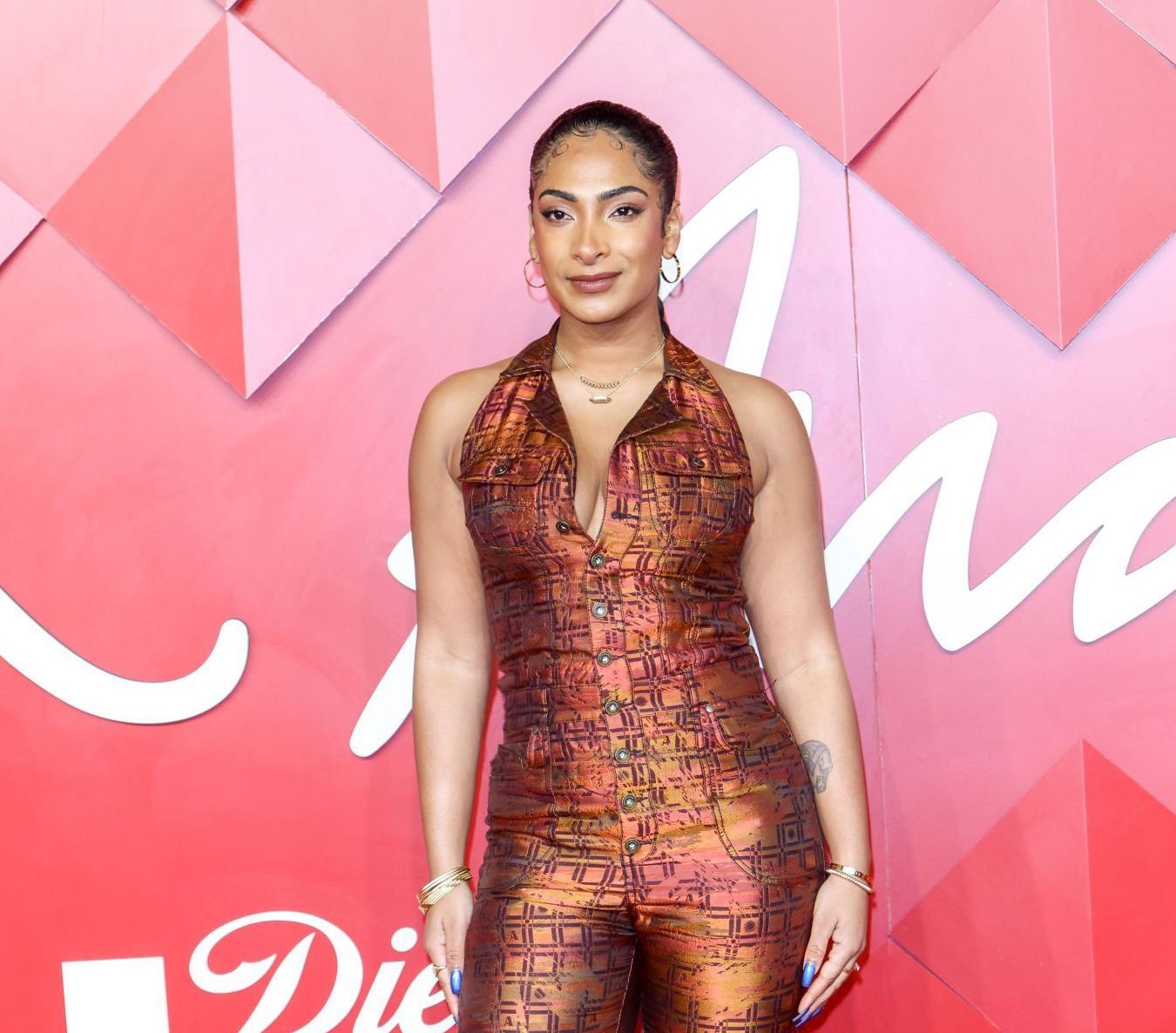 December
Ahluwalia wins the 'Leader of Change' award for the third year in a row at the Fashion Awards 2022.

Creative Director, Priya Ahluwalia is honoured for her work in sustainability by Edward Enninful OBE at the Vogue 'Forces for Change' dinner.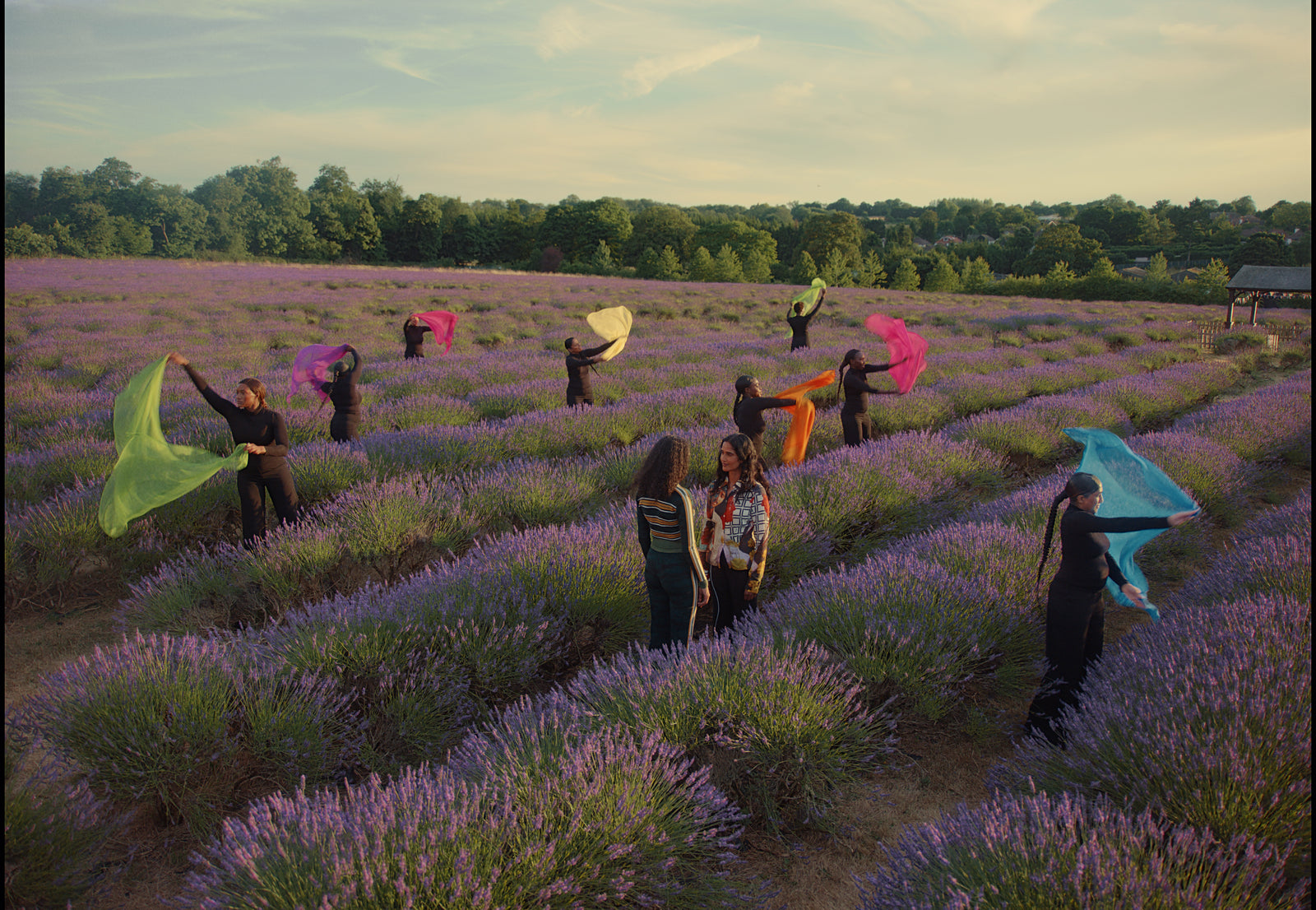 July
Priya Ahluwalia debuts short film 'Beloved', marking her directorial with the Ridley Scott Creative Group's Black Dog Films.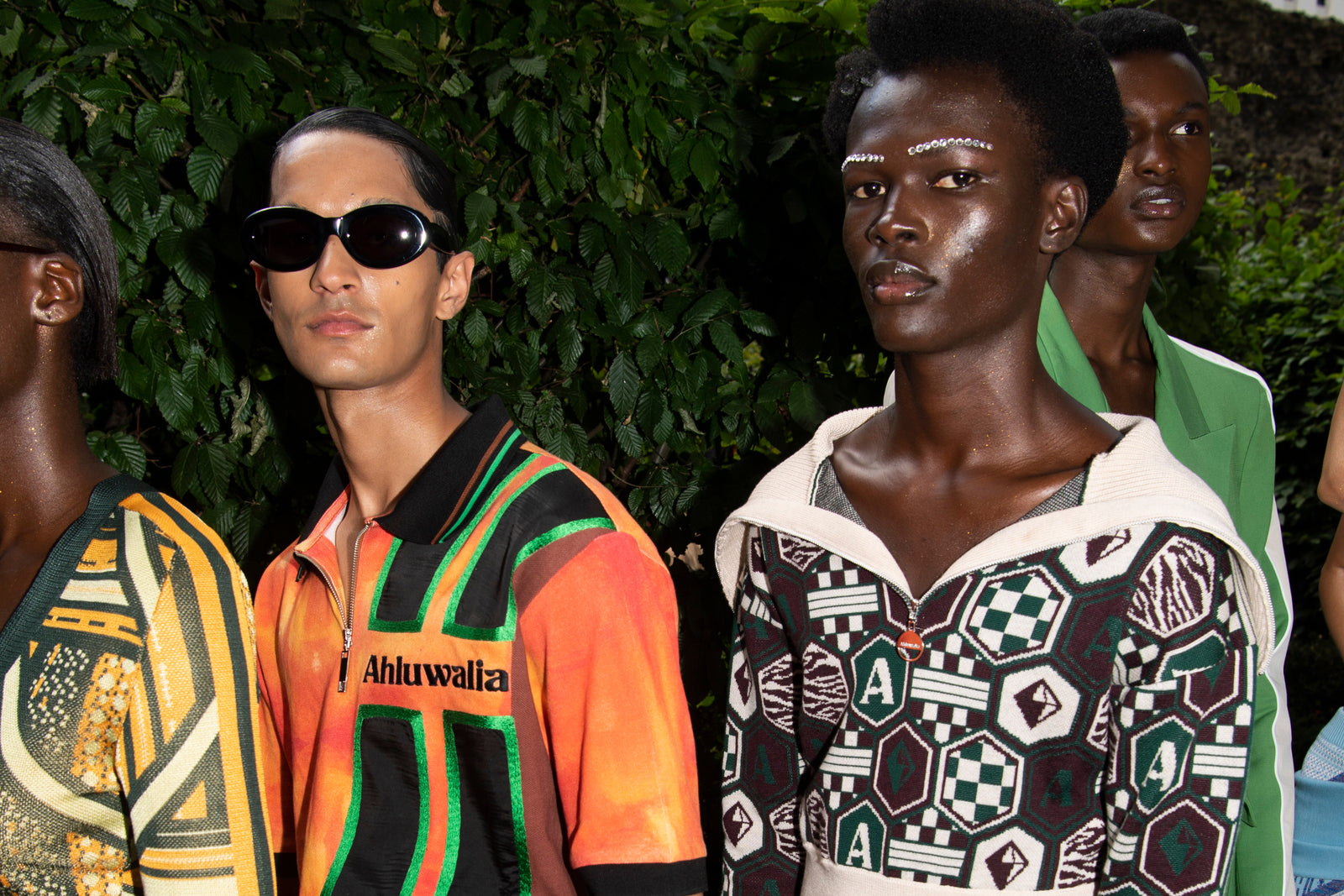 June
Presented at Salter's Hall, Ahluwalia showcases the SS23 collection Africa Is Limitless.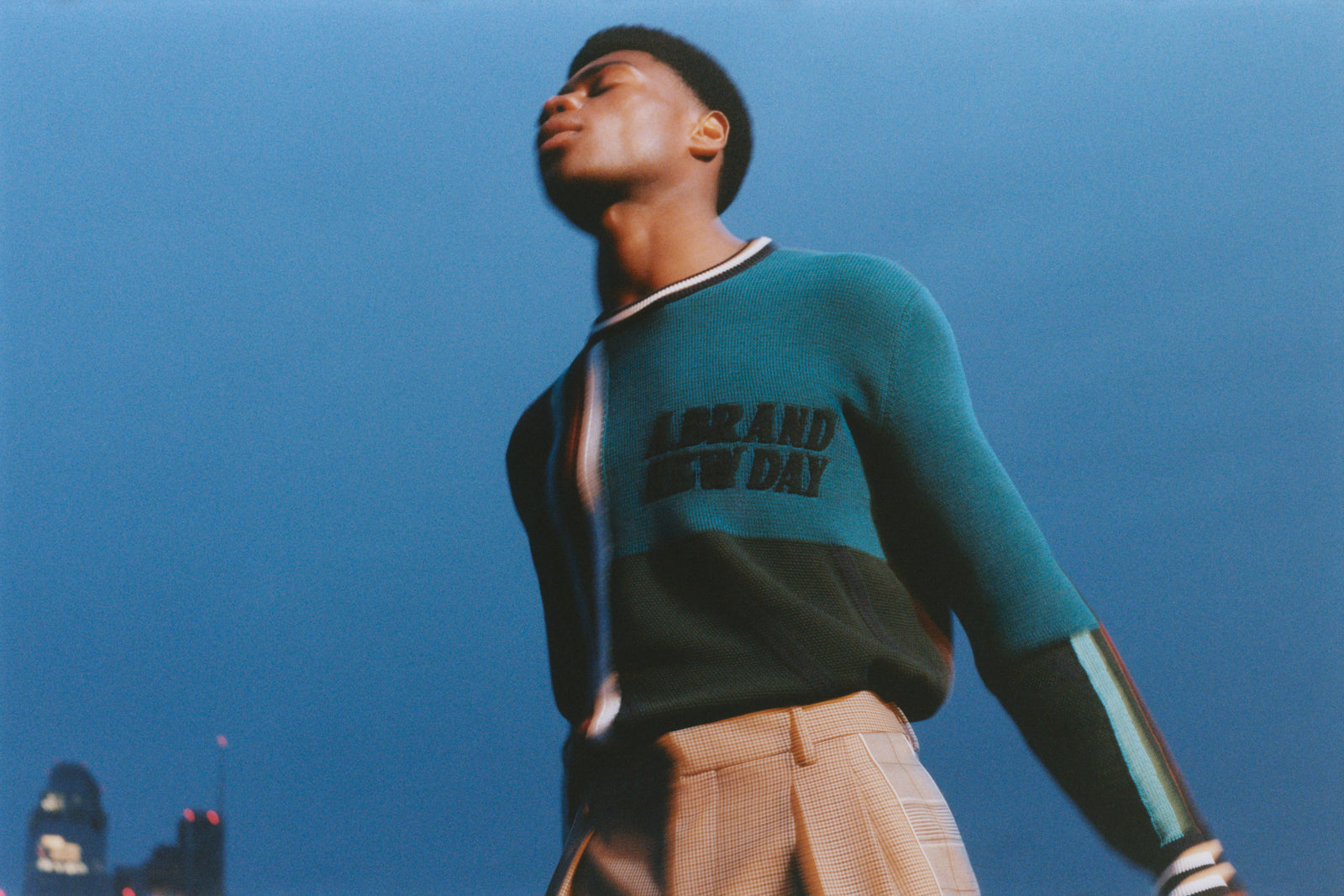 April
Two collaborations are revealed: a second womenswear drop for Ahluwalia x GANNI and the Ahluwalia &PaulSmith menswear capsule.

Ahluwalia is announced as a finalist in the 2022 International Woolmark Prize.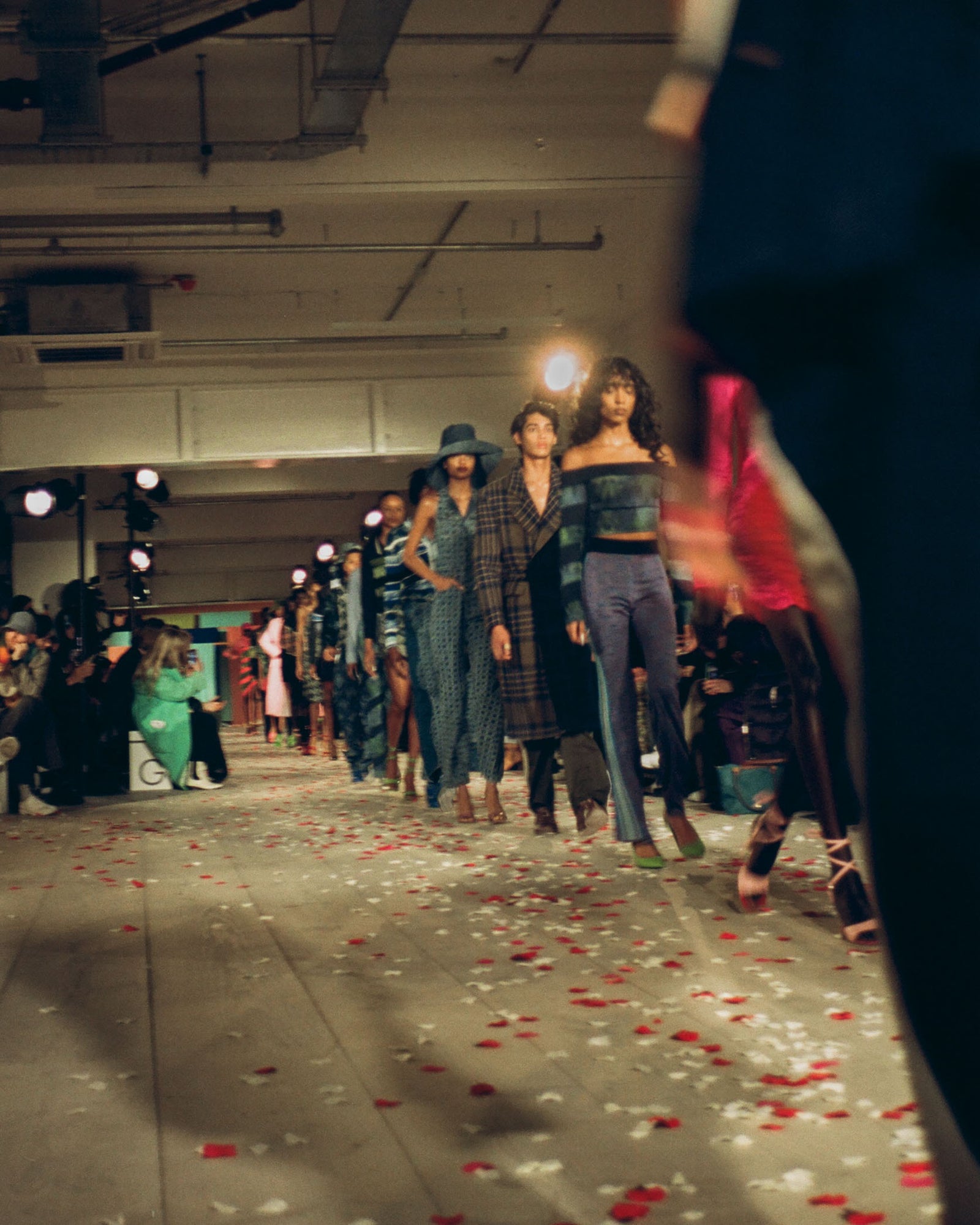 February
Ahluwalia presents the AW22 collection From Bollywood to Nollywood in it's first independent runway show at London Fashion Week.
2021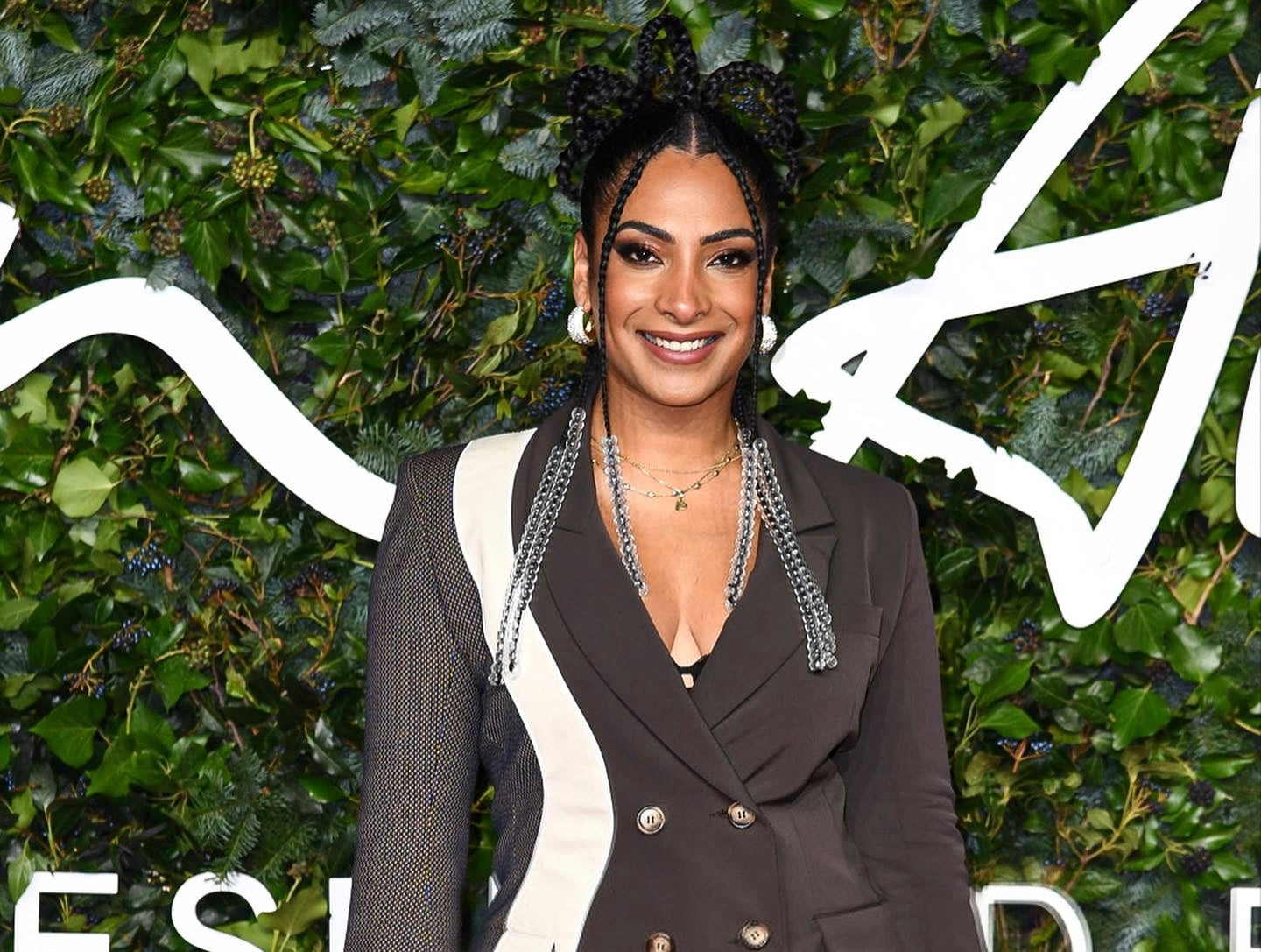 December
Priya Ahluwalia is recognised as a Leader of Change at the British Fashion Awards 2021.

Ahluwalia launches SS22 collection.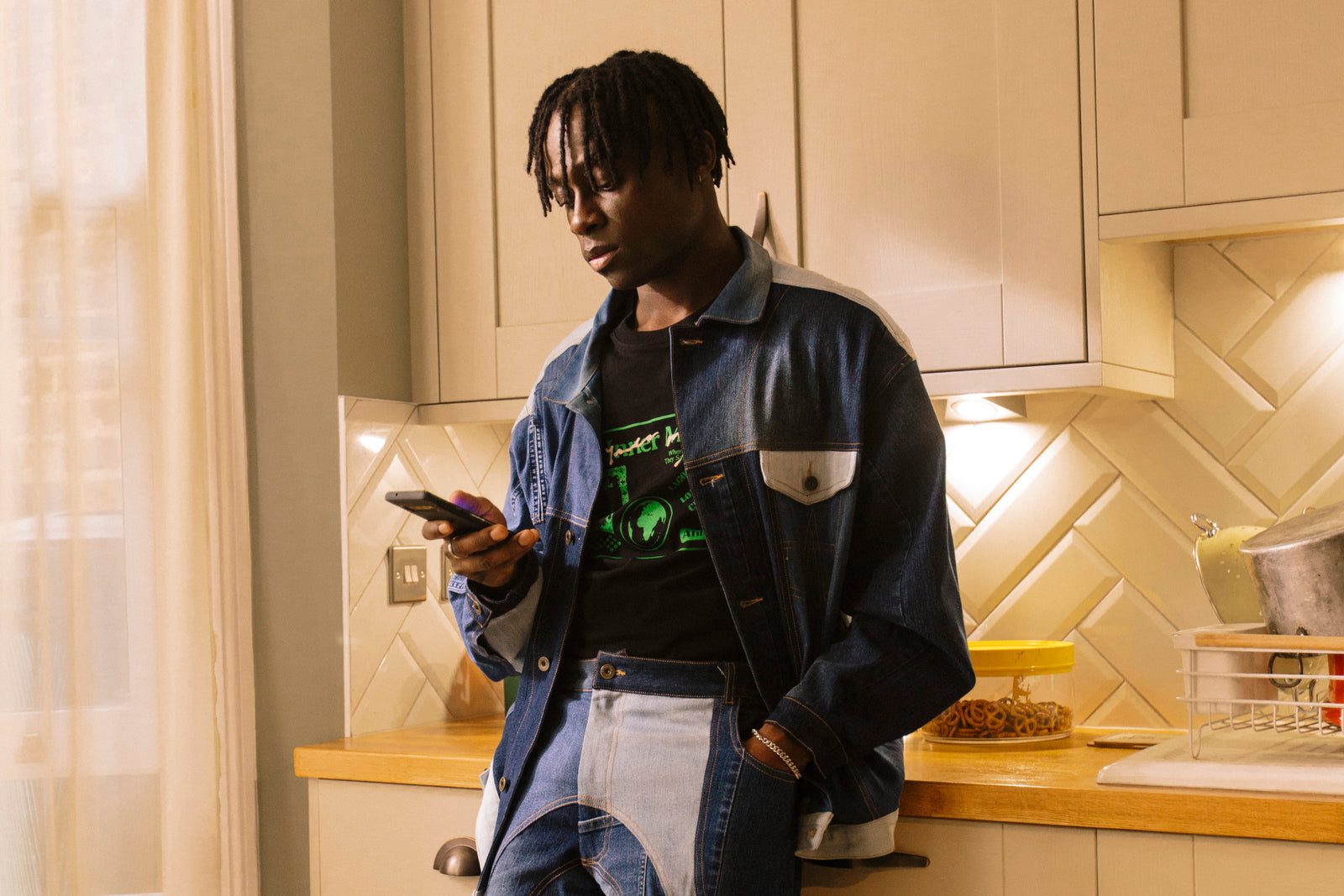 November
Ahluwalia launch Circulate in collaboration with Microsoft - a platform that allows users to contribute pre-loved clothing to future Ahluwalia collections in return for points.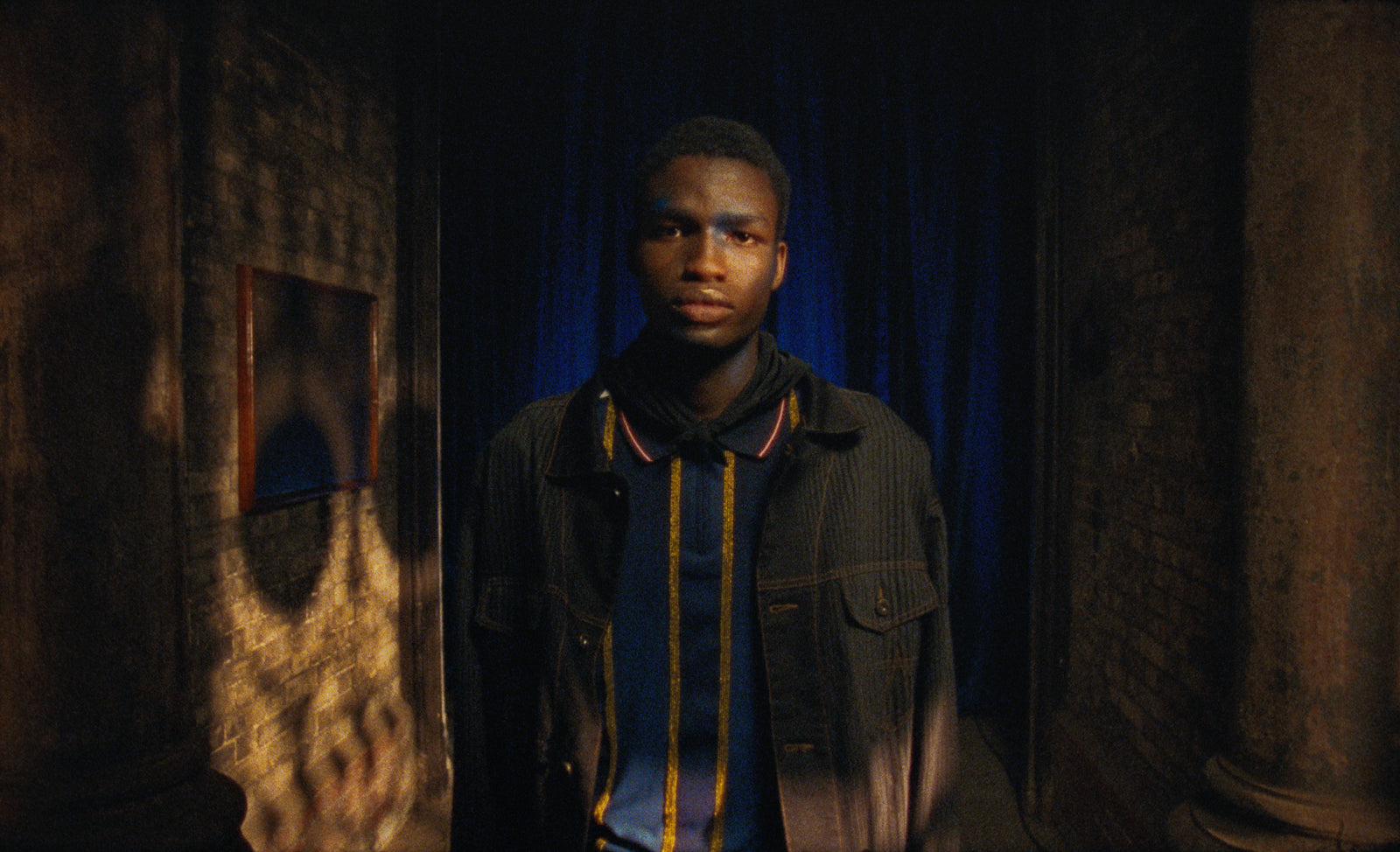 August
AW21 Traces collection is launched, alongside a 10 piece online exclusive capsule collection.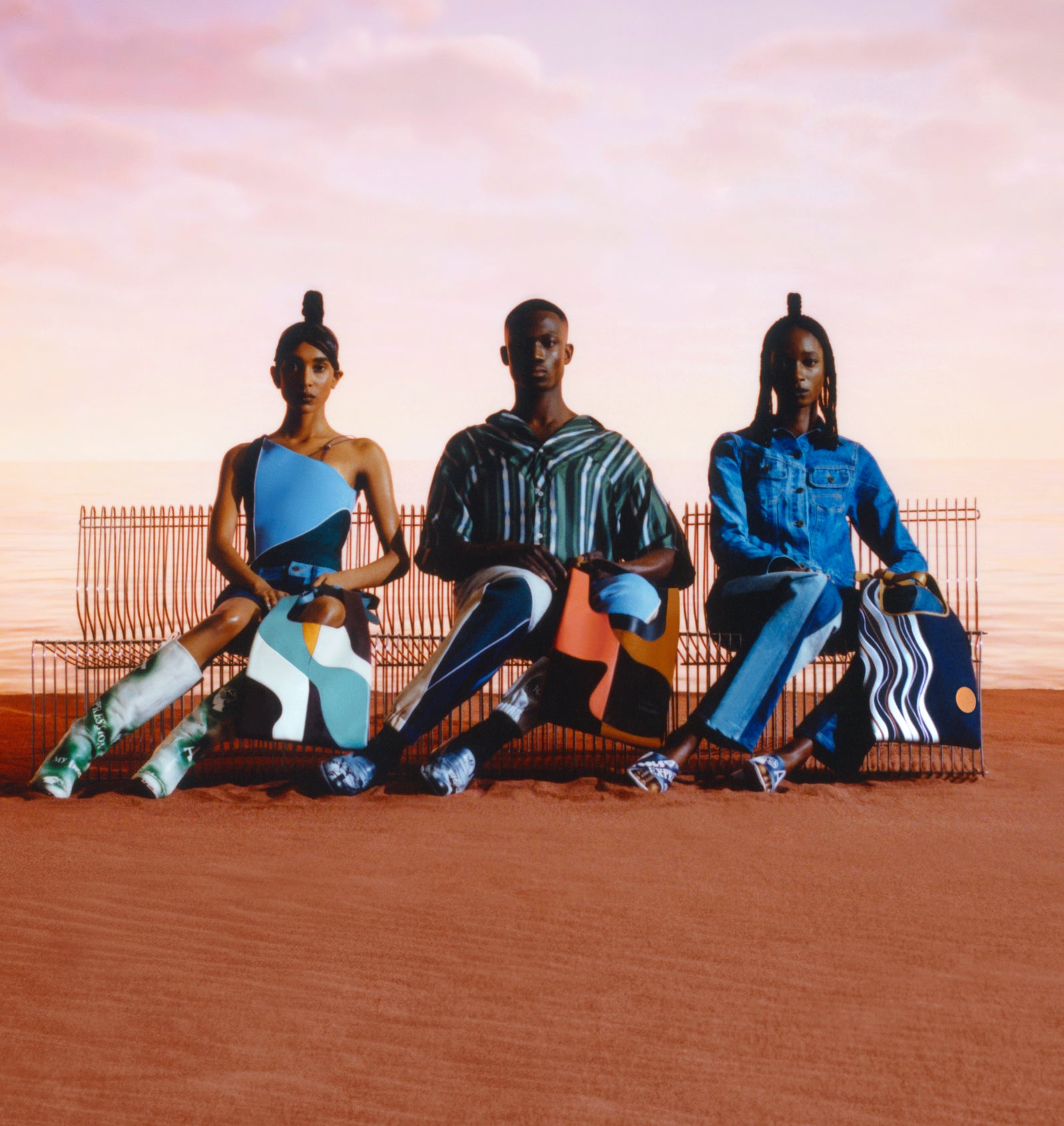 June
Ahluwalia x Mulberry collaboration is released alongside short films Parts of Me and Tools of Expression featuring the Ahluwalia SS22 men's and women's collection.

Ahluwalia wins the GQ x BFC Designer Menswear fund.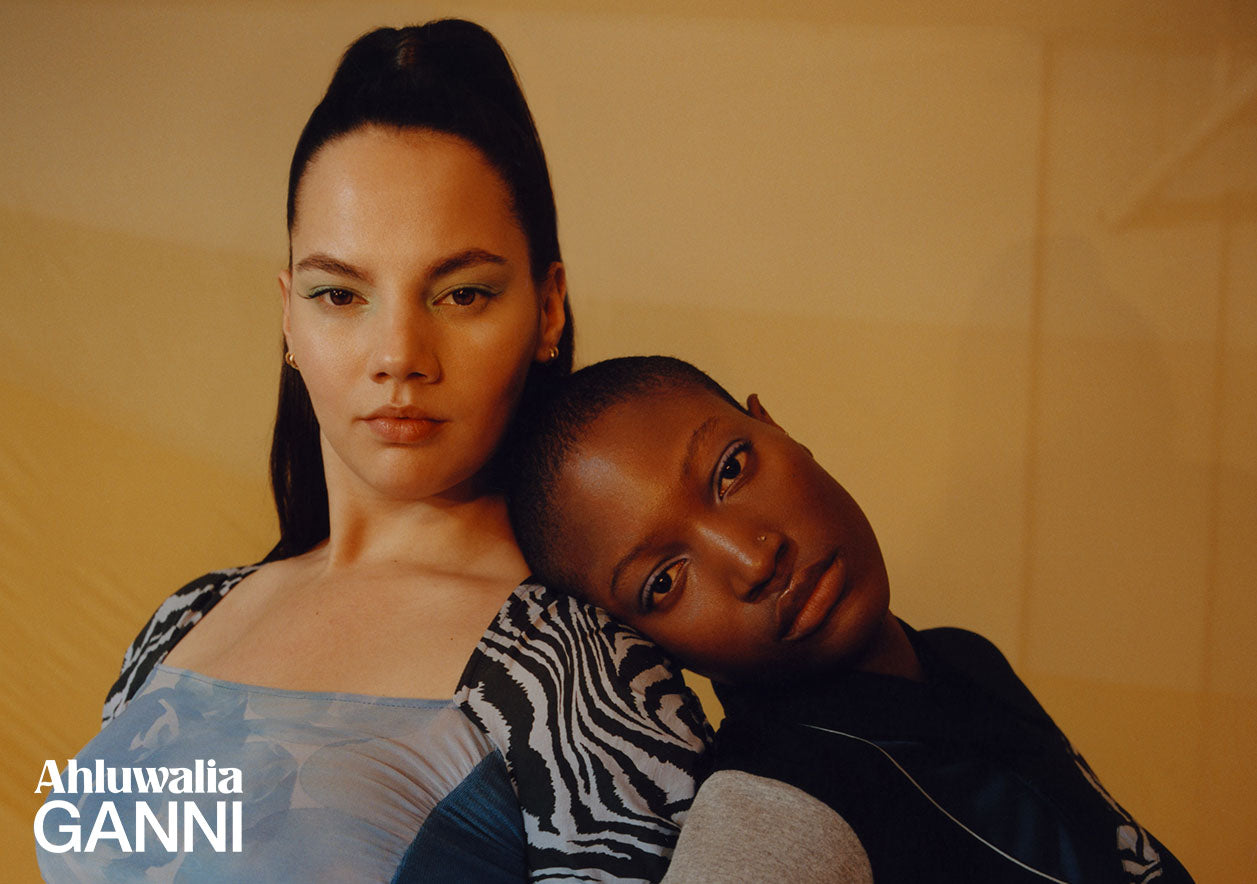 April
First womenswear collection in collaboration with GANNI is launched.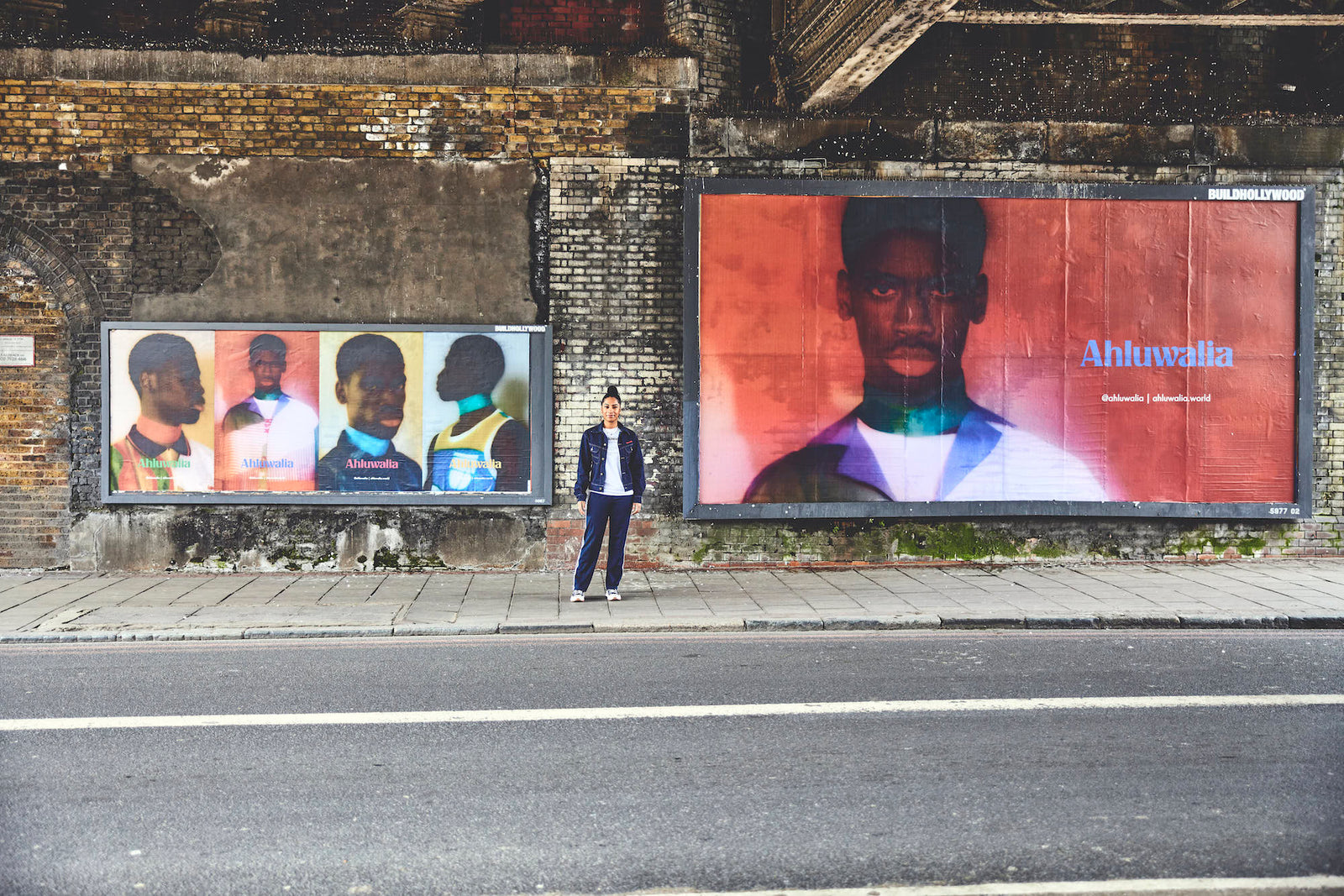 March
Ahluwalia SS21 Billboard campaign displayed throughout the UK.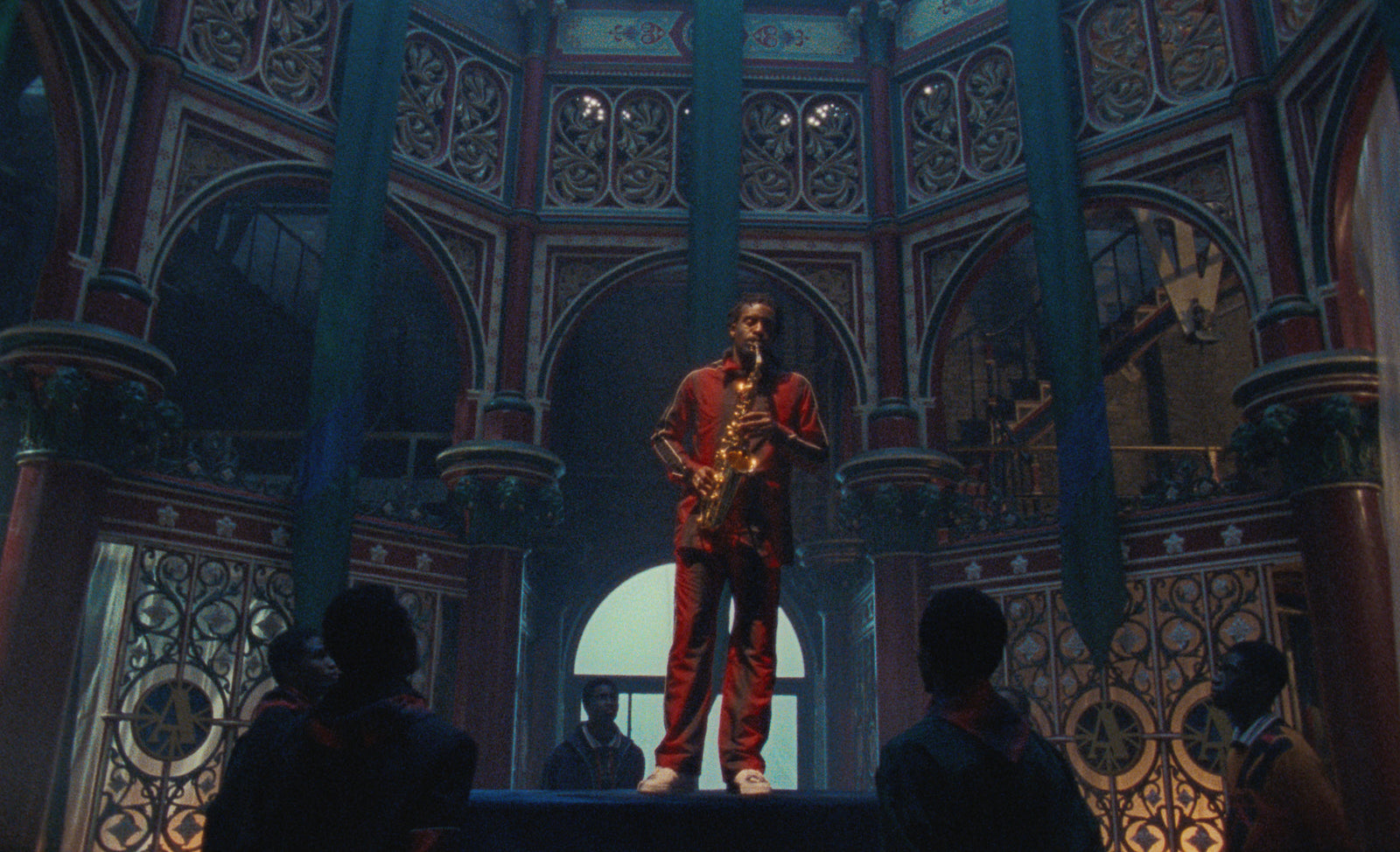 February
Launches second short film Traces for AW21 at London Fashion Week with director Stephen Isaac-Wilson.

Ahluwalia wins the Queen Elizabeth II Award for British Design.
2020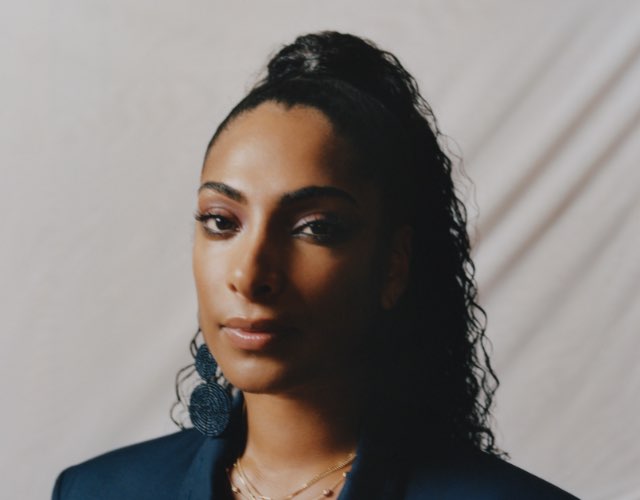 December
Priya Ahluwalia wins a Fashion Award for being a "People Honouree" for leading and encouraging change around sustainability and diversity in the fashion industry.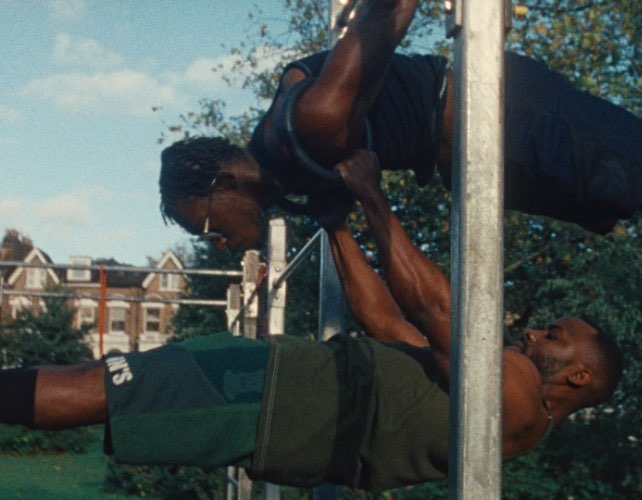 November
First short film Joy, is released as a part of GucciFest.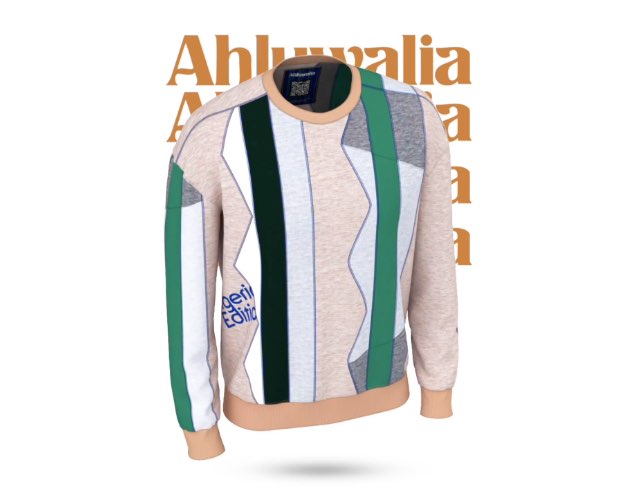 October
Ahluwalia collaborates with Avery Dennison at the Copenhagen Fashion Summit.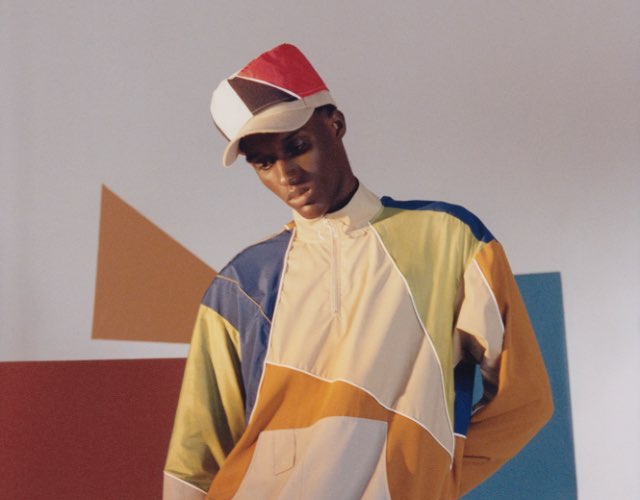 September
SS21 Liberation collection is released.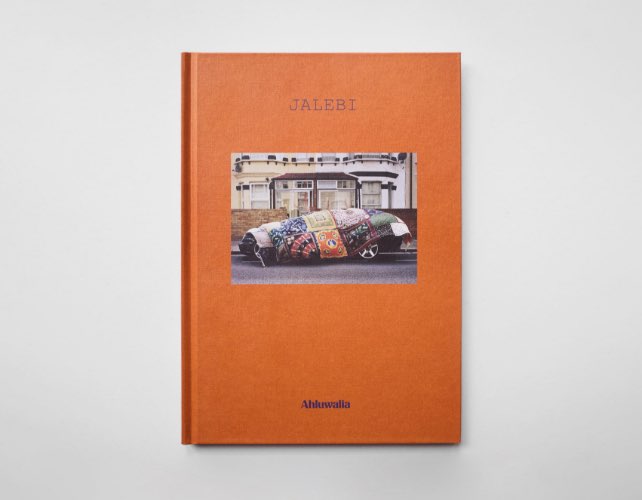 June
The second book, Jalebi, is realeased along with a Virtual Reality Digital exhibition in collaboration with Laurence Ellis.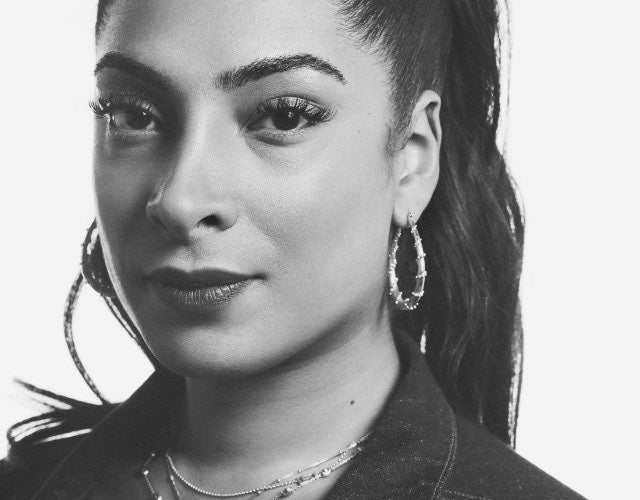 April
Ahluwalia is named as one of the joint winners of the LVMH Prize 2020.

Launches capsule collection with MatchesFashion.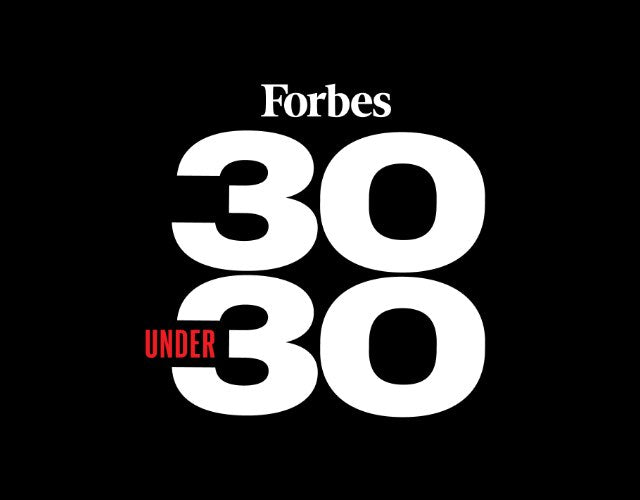 March
Named on the Forbes 30 under 30 European Arts and Culture list.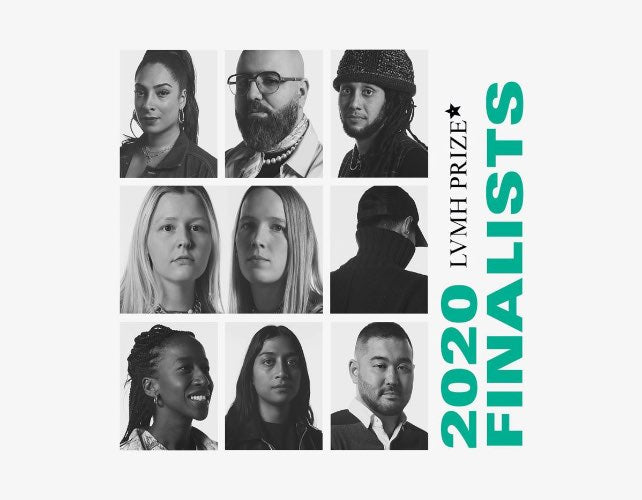 February
Ahluwalia is named as a semi-finalist in the LVMH Prize 2020.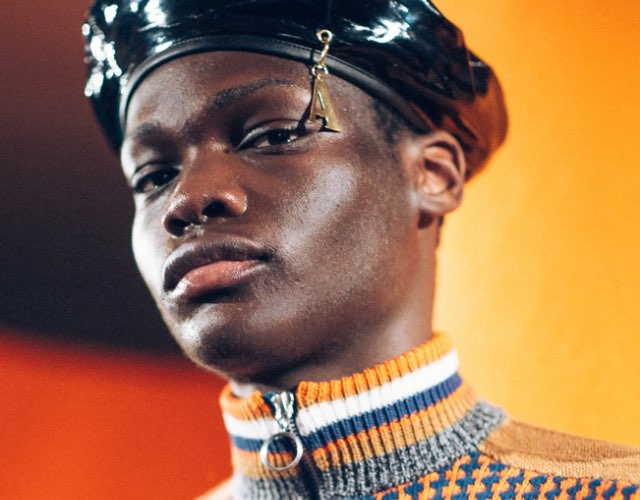 January
AW20 Frequency is launched at London Fashion Week, supported by both the NEWGEN initiative and adidas.
2019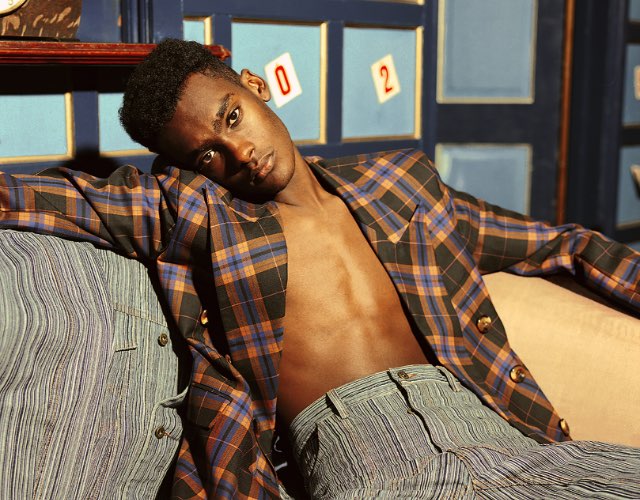 November
A 10-piece capsule collection is launched with Browns.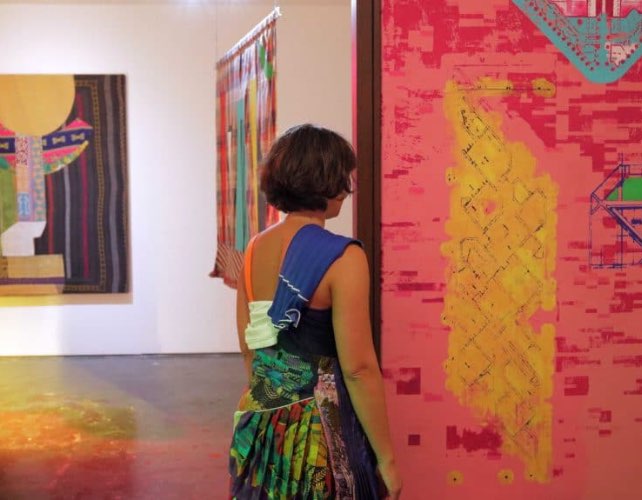 October
Ahluwalia designs the costumes for Shezad Dawood's performance art piece at Frieze Art Festival.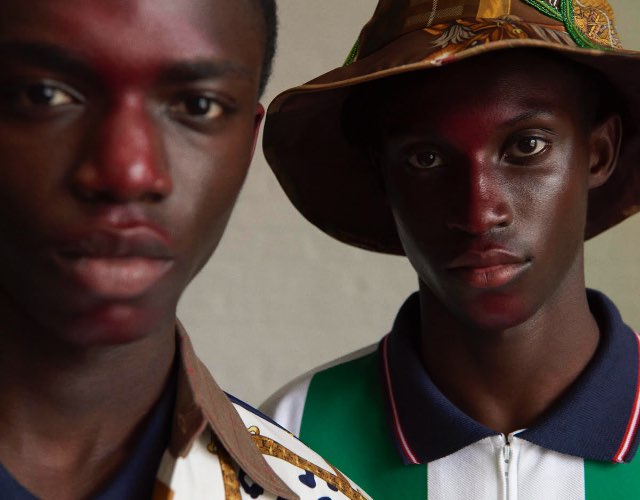 June
SS20 A Family Affair is launched at London Fashion week, supported by the British Fashion Council's NEWGEN initiative.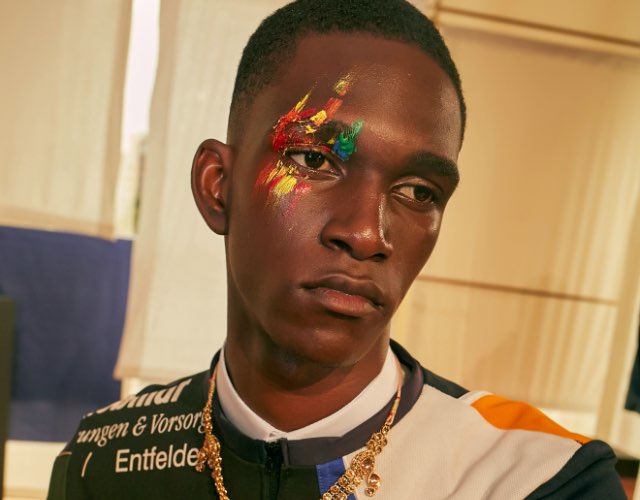 April
Shows at Arise Fashion Week in Lagos, Nigeria.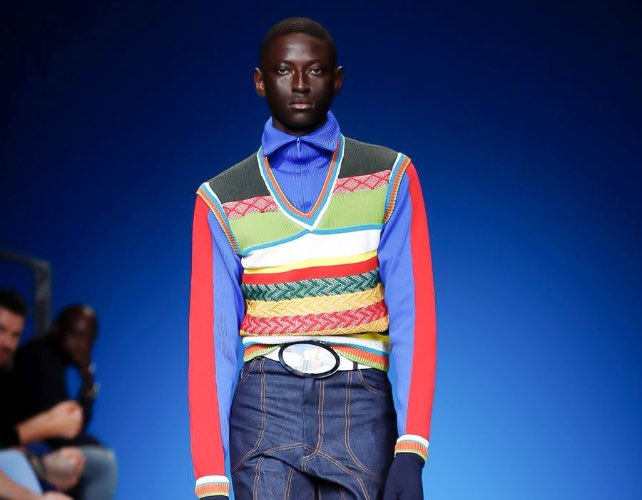 January
AW19 is launched at Paris Fashion Week.

Collaborates with Adidas Makers Lab at Paris Fashion Week.
2018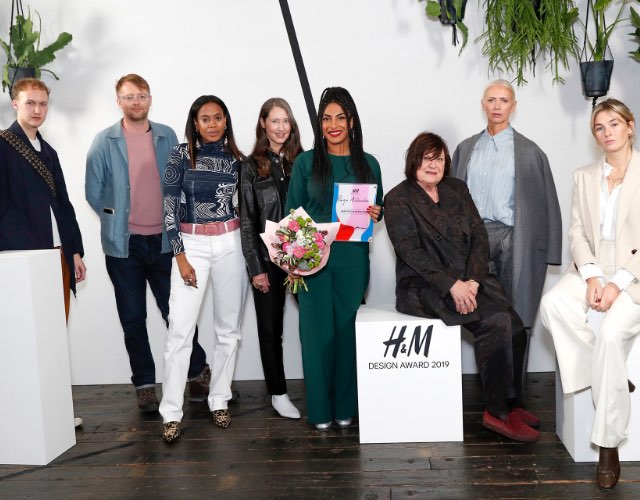 November
Wins the H&M Design Award 2019.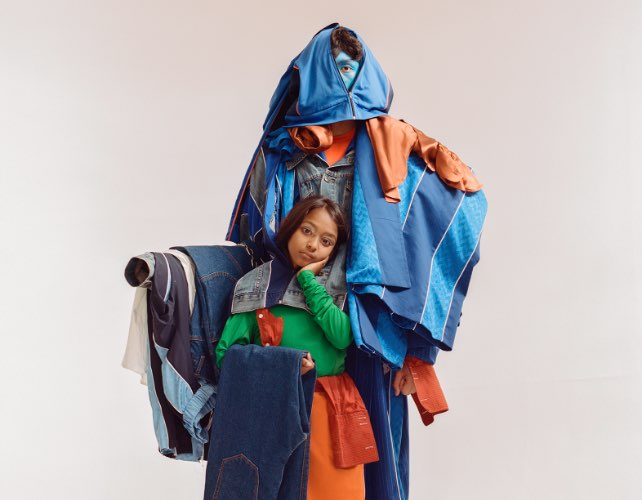 June
Ahluwalia's first book, Sweet Lassi, is released.

MA Menswear Westminster graduate show at London Fashion Week.