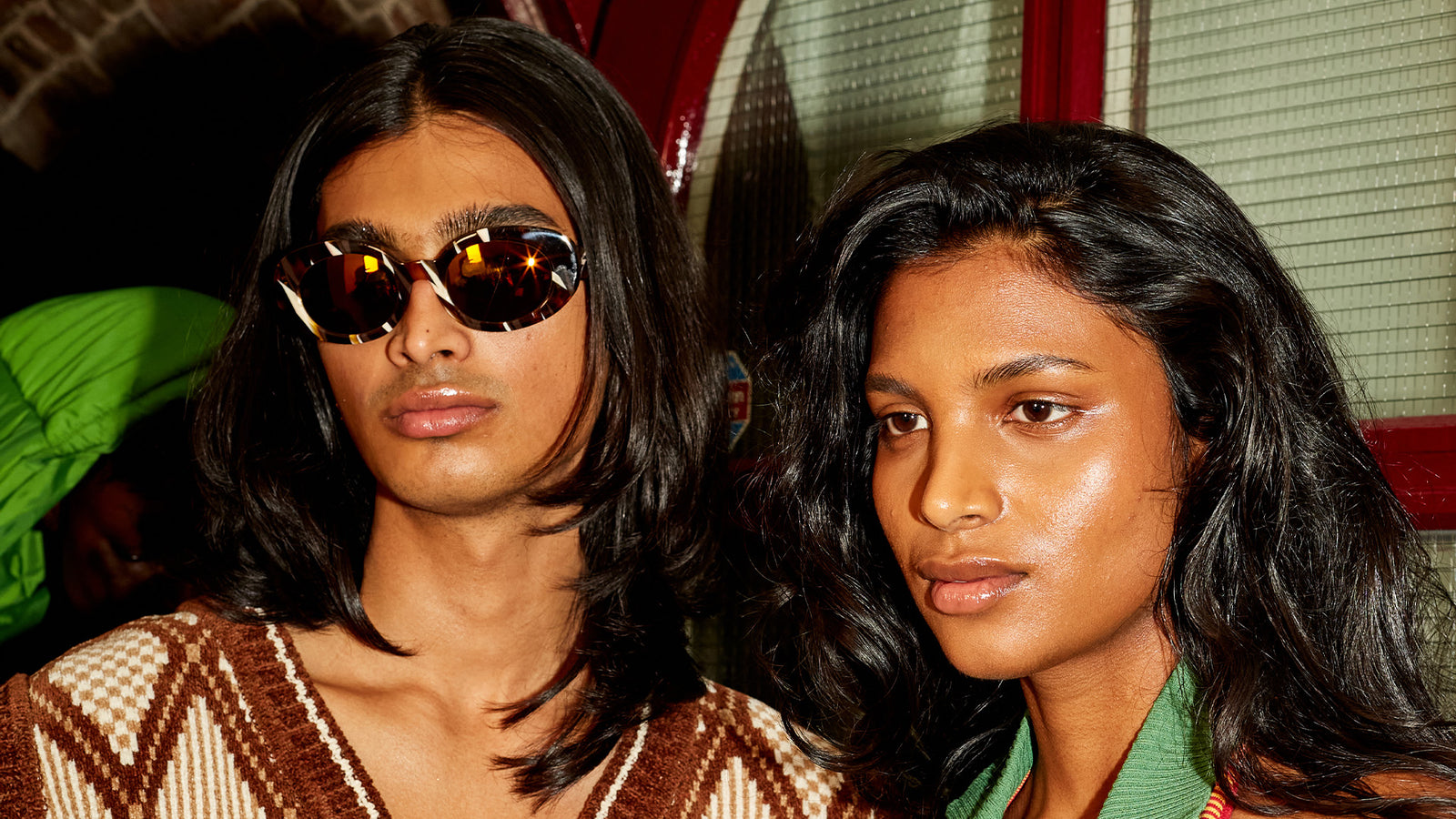 Abuja Track Top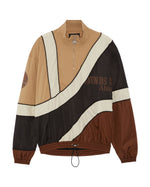 Featuring Ahluwalia's signature wavy panels and familiar colour blocking, the Abuja track top has been reworked to bring together earthy tones and beige shades inspired by vinyl artwork from the 'Sounds of Ahluwalia' playlist, a collection of music that formed the soundtrack to Priya Ahluwalia's youth. The nylon track top has an adjustable waist band and zip neckline and is crafted using deadstock fabrics. It is also available as part of a co-ord set.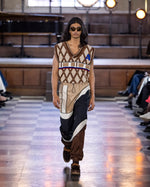 Fibre Stories
Nylon is a syntetic fiber known for its durability, strength and excellent resistance to abrasion. It is a lightweight fiber that has moisture-wicking properties.
Deadstock nylon fabric that is CFS ( Circular Fashion System) certified promotoes sustainable practices by reducing textile waste and miminising the environmental impact associate with producing new materials. This certification ensures that the fabric meets specific sustainability standards, including reduced energy and water consumption, reduced use of hazardous chemicals, and a commitment to recycling or upcycling practices.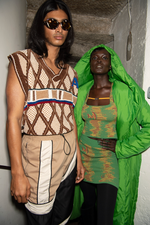 This season, Ahluwalia is excited to collaborate with Smiley on a selection of pieces for the AW23 collection, Symphony, which keeps music culture, heritage and sustainable practice at the forefront.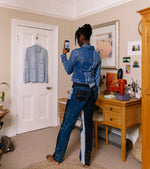 Circulate
Contribute to our next collection by trading in your cherished but unwanted garments for points you can claim for a future Ahluwalia purchase.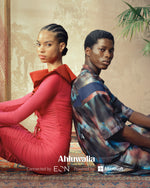 Ahluwalia presents Autumn Winter 2023 'Symphony collection', connected by EON. Powered by Microsoft. The collection and the stories behind them are connected by EON's cutting-edge digital ID technology, and powered by Microsoft Azure. Creating an experience that transcends clothing.
These digital identifiers can be found on the garments above the care label and can be easily accessed through a smartphone or other devices to provide a wealth of data including the detailed information about the garment, materials used, care instructions along with exclusive content from the collection. Empowering our community to make more informed decisions and choosing products that align with their values for a deeper connection.
Discover the story and collaboration
here
.