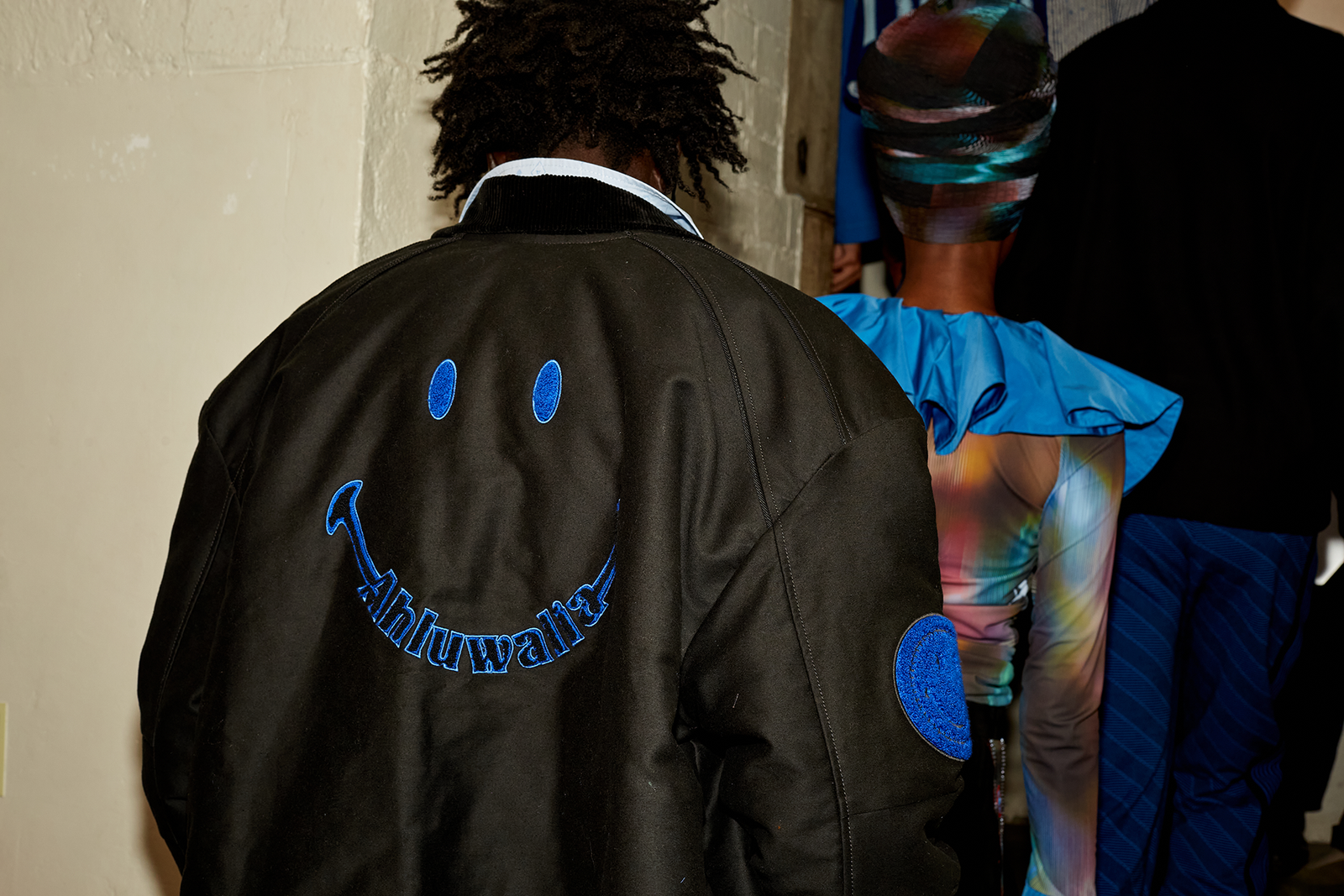 Ahluwalia X Smiley
Throughout the last five decades, the Smiley brand has been synonymous with spreading positivity through smiles. Their collaborations, partnerships and experiences have laddered up to an ethos that constantly finds ways to show people how to smile back at the world.

To celebrate their 50th Anniversary, Smiley turned their attention to the world of fashion, design and manufacturing and the Smiley Future Positive Creators Fund was born. As part of Smiley Originals' sustainability initiative, the fund corresponds to their partnership with the United Nations to deliver UN-SDG Goal 12: responsible production and consumption.

The Ahluwalia brand is fortunate to be among the game-changing designers working with Smiley who aim to switch to a better, more responsible and circular ideology of design, sourcing and manufacture. Recipients of the fund, including Ahluwalia, also receive mentorship and monetary support from the brand.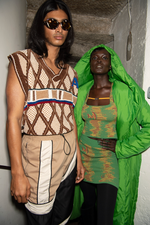 This season, Ahluwalia is excited to collaborate with Smiley on a selection of pieces for the AW23 collection, Symphony, which keeps music culture, heritage and sustainable practice at the forefront.

"Smiley faces are synonymous with music culture, especially dance and rave culture", said Creative Director, Priya Ahluwalia. "So although the collection wasn't completely inspired by rave because I listen to such a wide array of music, I felt there were loads of synergies between the two brands so it was exciting."
Standout pieces from this season's collaboration include the carnivalesque knit Calypso top and skirt set inspired by the 90s UK garage scene. It features straps that double-crossover on the back and is lasered throughout with the smiley motif and soundwaves lifted from a selection of Priya Ahluwalia's favourite songs.

"I wanted to use the smiley within prints and graphics, so we incorporated it into our soundwaves prints to make it feel quite trippy." A 90s-style black bomber jacket is another favourite from the collaboration. Inspired by American Rapper, Tupac, the bomber is embroidered with a cobalt blue Smiley on the back and an Ahluwalia 'A' on its front.

"Being a part of the future creative fund is great for us for a number of reasons. It is an iconic symbol that attracts new audiences. Receiving mentoring and being able to learn from people within Smiley is really great too. I am really big on receiving and giving mentoring for my team so we love opportunities where we can learn more."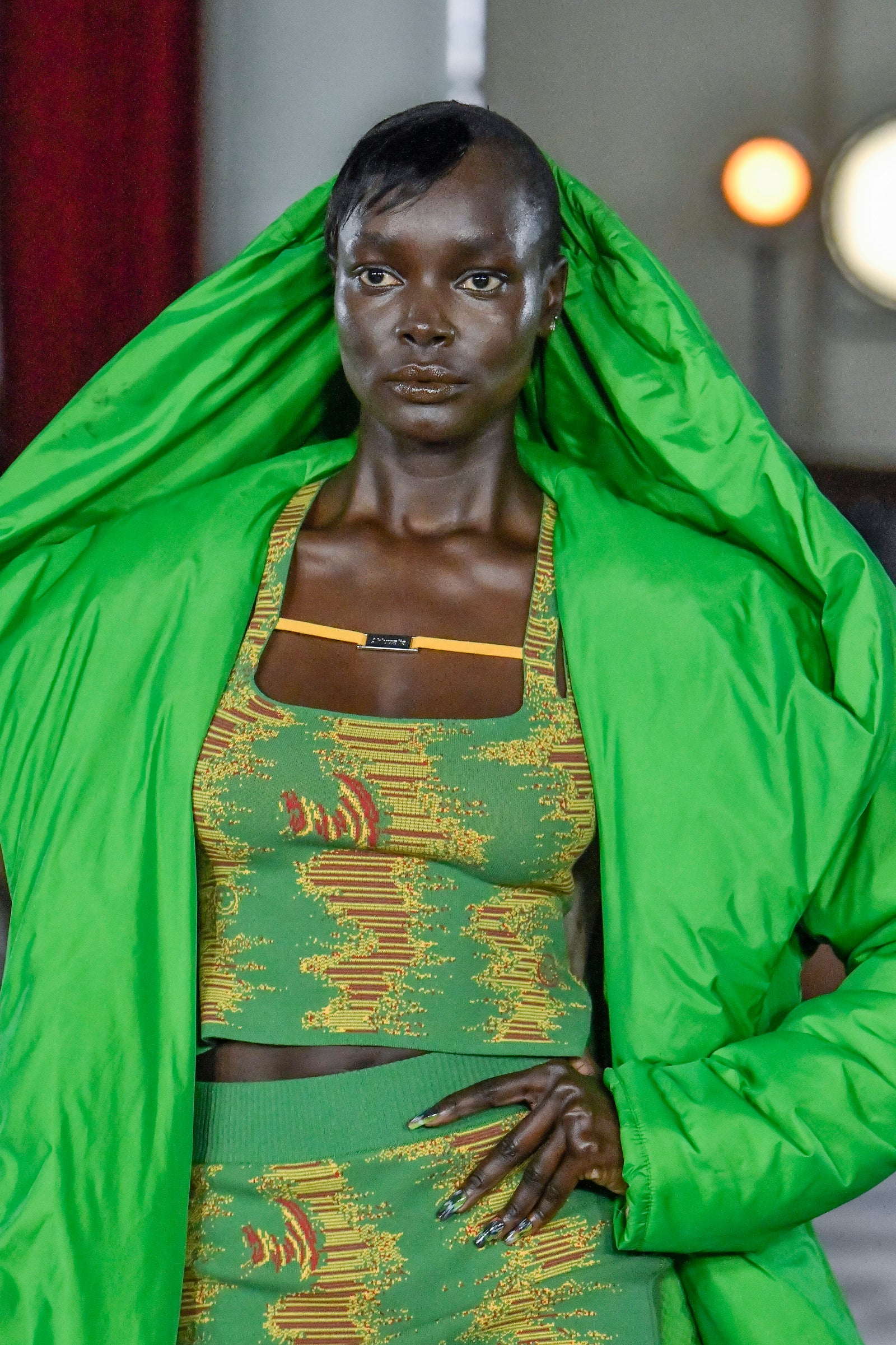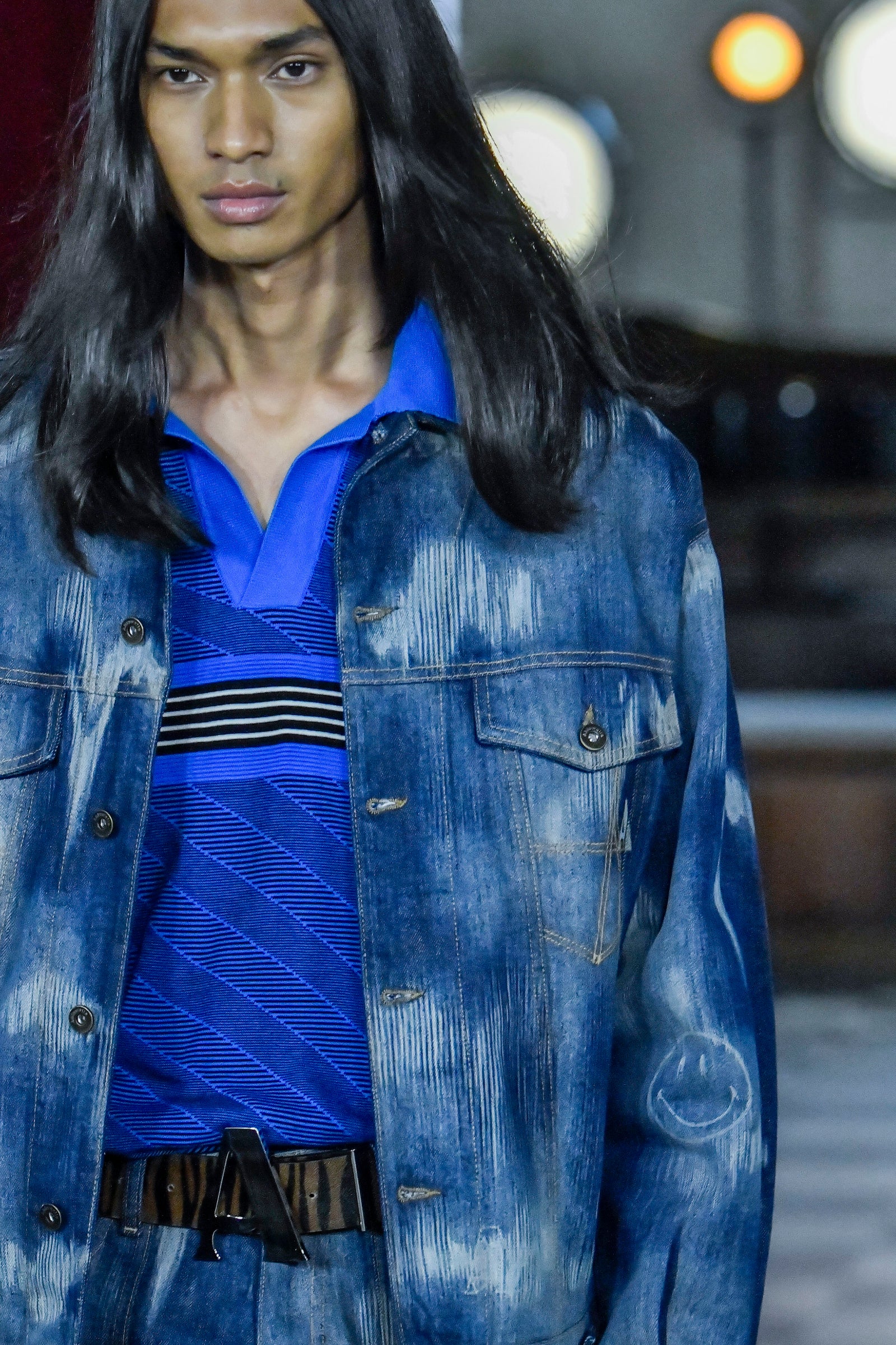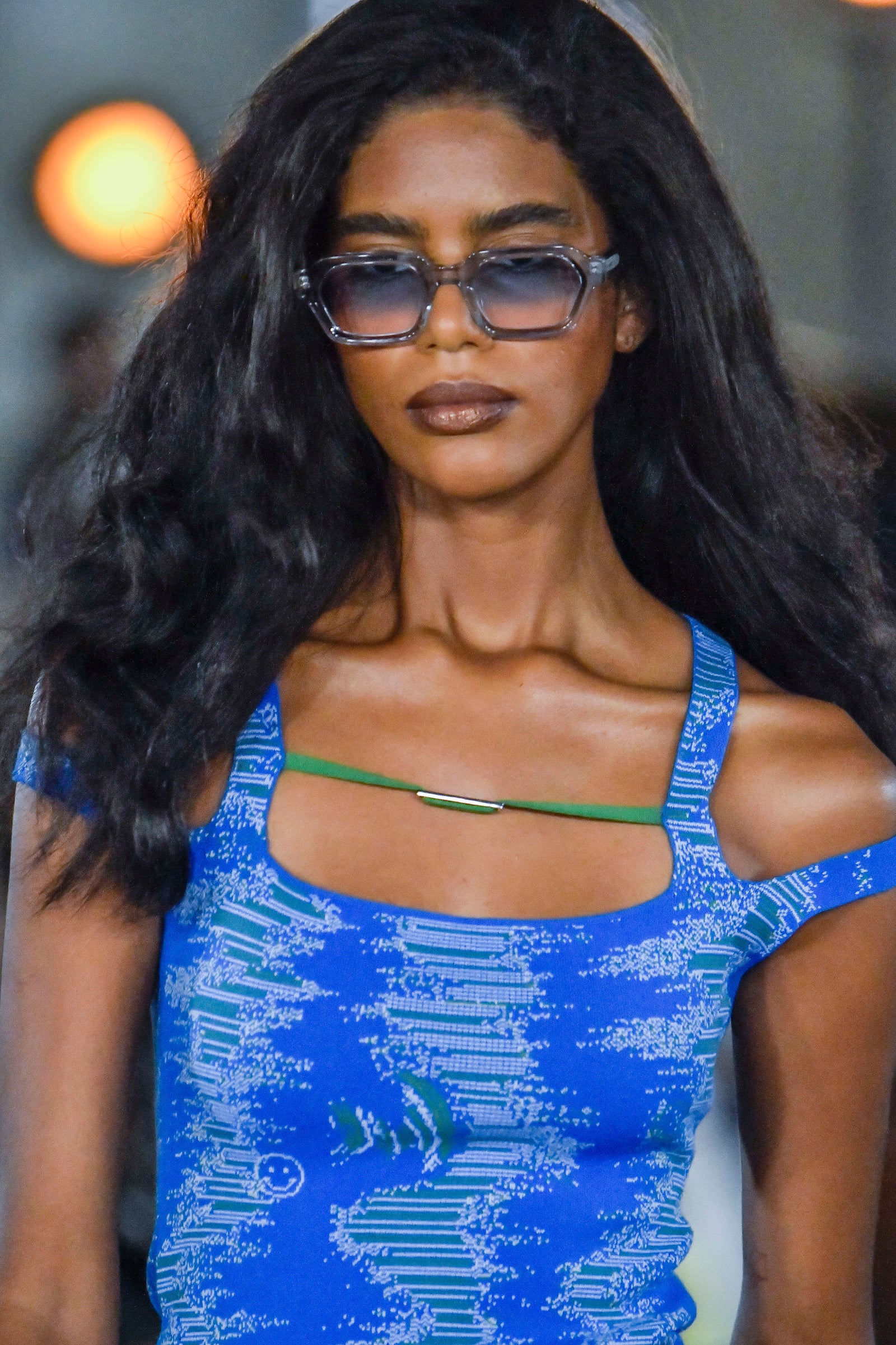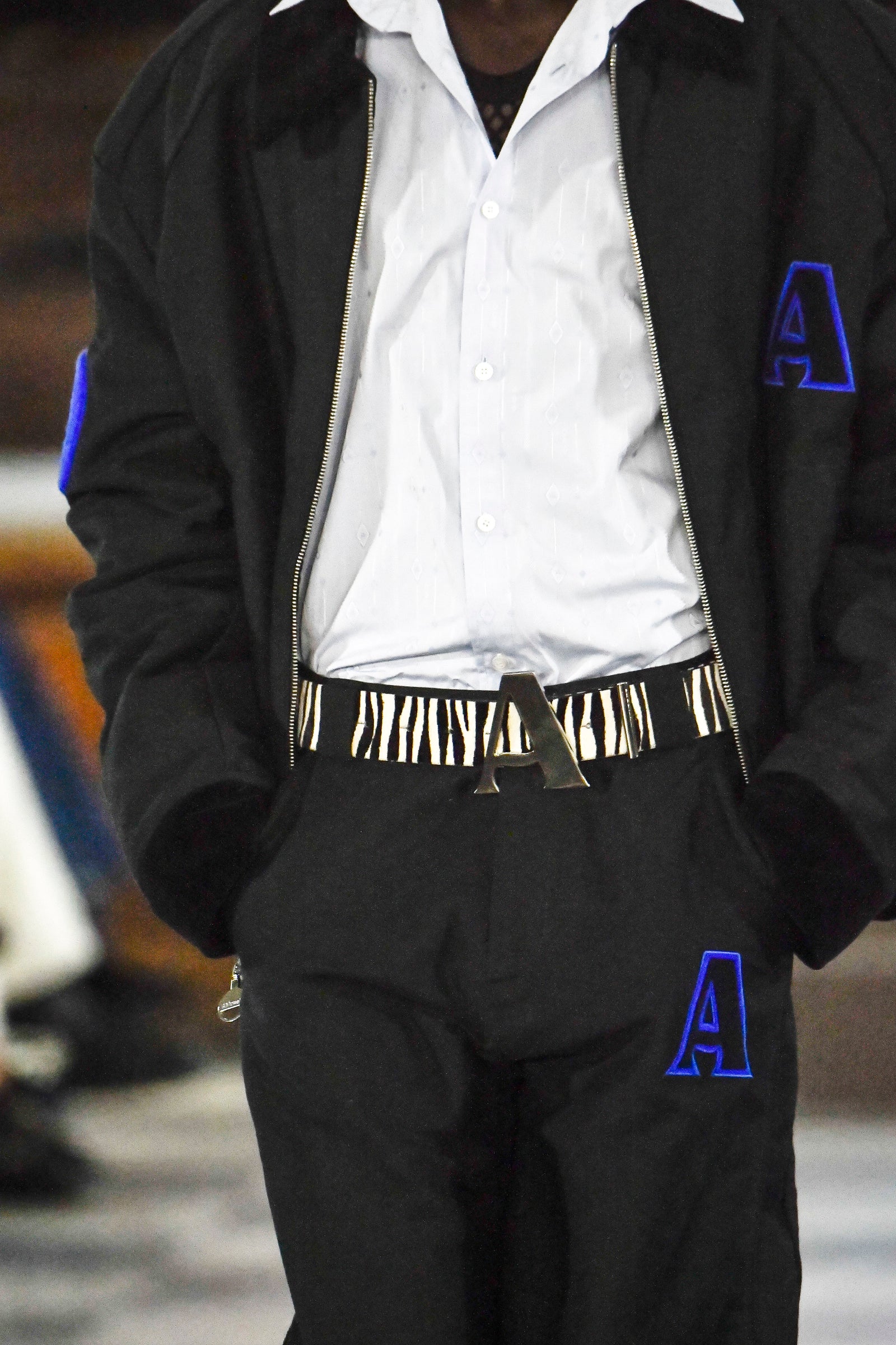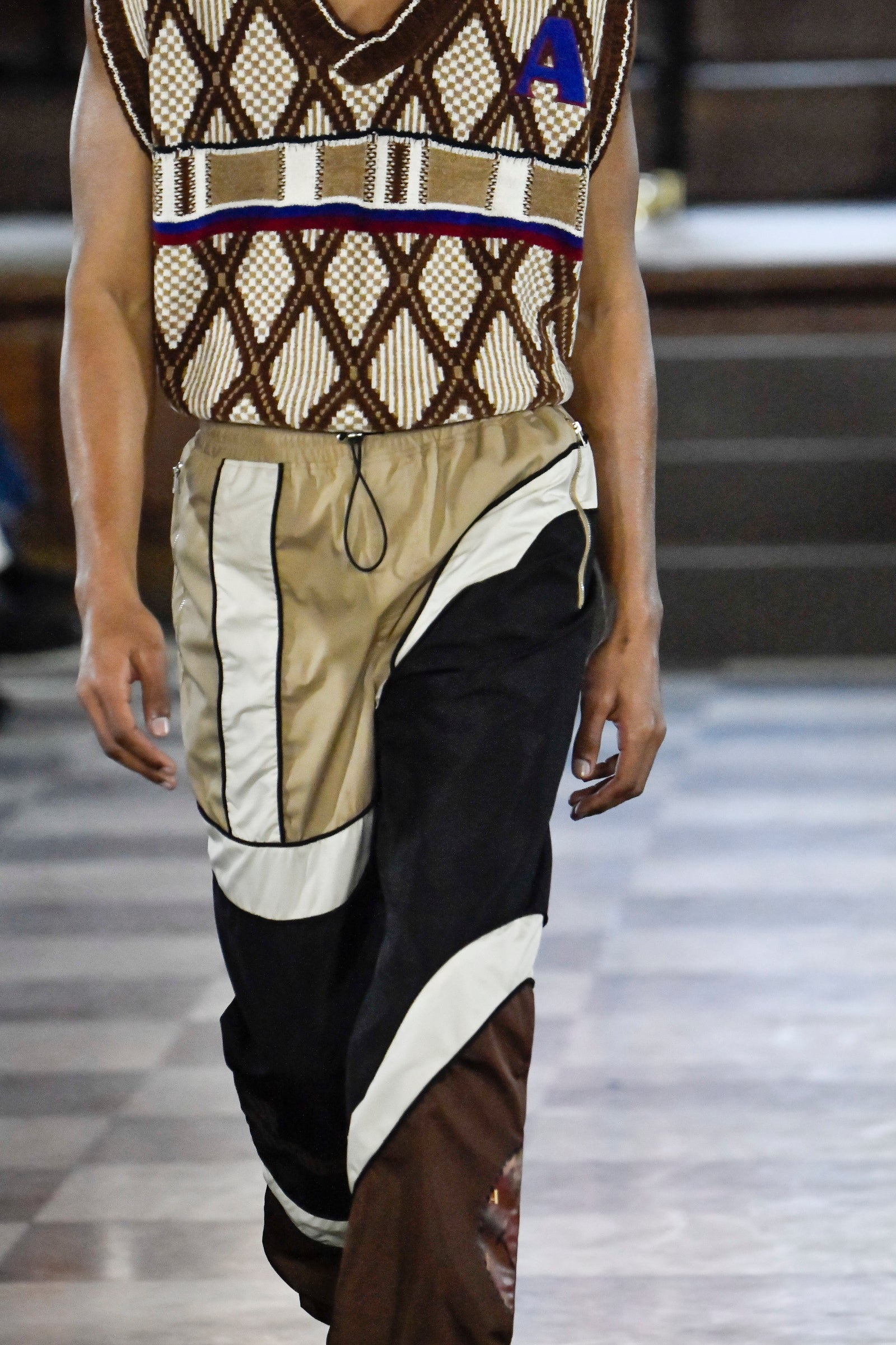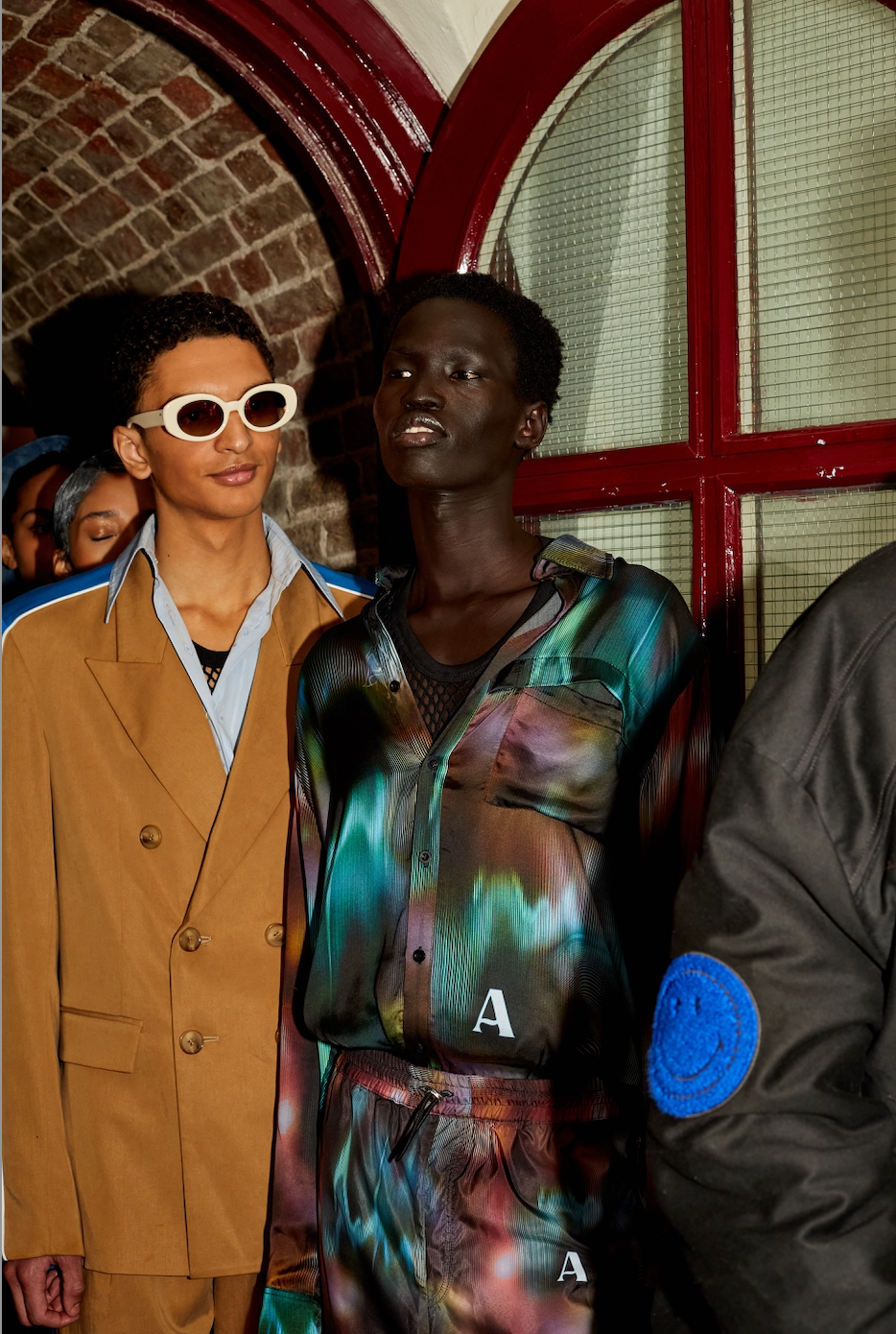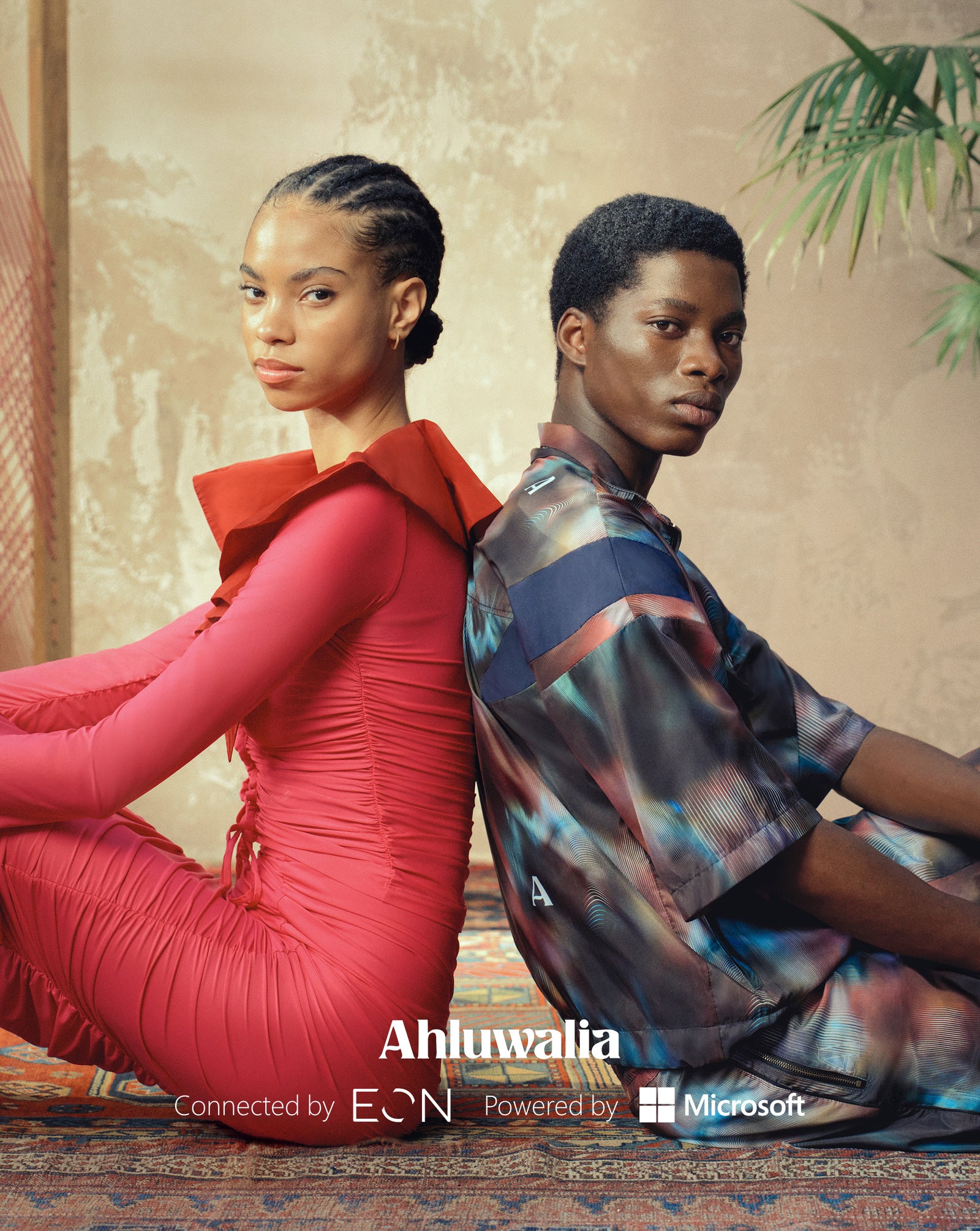 Ahluwalia presents Autumn Winter 2023 'Symphony collection', connected by EON. Powered by Microsoft. The collection and the stories behind them are connected by EON's cutting-edge digital ID technology, and powered by Microsoft Azure. Creating an experience that transcends clothing.
These digital identifiers can be found on the garments above the care label and can be easily accessed through a smartphone or other devices to provide a wealth of data including the detailed information about the garment, materials used, care instructions along with exclusive content from the collection. Empowering our community to make more informed decisions and choosing products that align with their values for a deeper connection.
Discover the story and collaboration
here
.