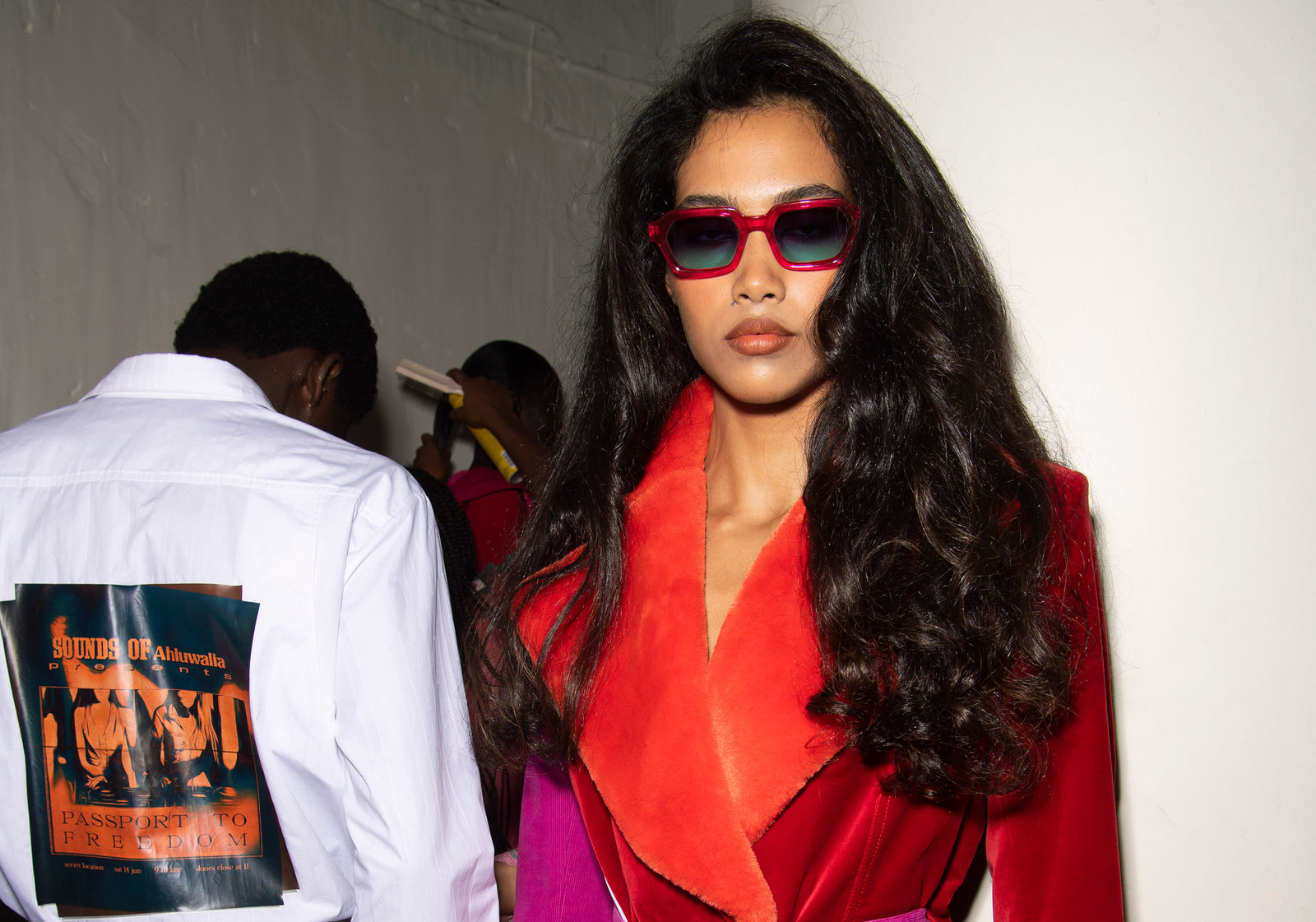 Buki Shirt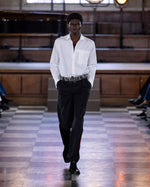 The Buki Shirt is Ahluwalia's take on the classic white shirt. A long-sleeved stable, this mens shirt is subtly customised with an "A" jaquard pattern throughout features and an addtional patch pocket. Made from organic fibre cotton.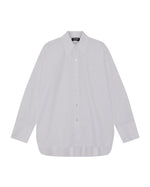 Fibre Stories
Organic cotton is grown without the use of synthetic pesticides or genetically modified organism produced through sustainable farming practices that prioritise soil health and conserve water resources.
It is a natural fibre that offers numerous benefits. Organic cotton fabric is soft, breathable and gentle on the skin. It has excellent moisture-wicking properties helping to keep the wearer cool and dry.


Ahluwalia's mission to create, innovate and design whilst driving social and environmental change extends towards the care of its end product. One of the key aspects that helps facilitate this is our care labels. Learn more about caring for your clothing.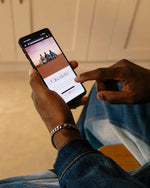 Circulate
Contribute to our next collection by trading in your cherished but unwanted garments for points you can claim for a future Ahluwalia purchase.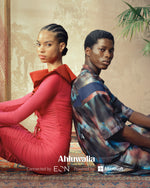 Ahluwalia presents Autumn Winter 2023 'Symphony collection', connected by EON. Powered by Microsoft. The collection and the stories behind them are connected by EON's cutting-edge digital ID technology, and powered by Microsoft Azure. Creating an experience that transcends clothing.
These digital identifiers can be found on the garments above the care label and can be easily accessed through a smartphone or other devices to provide a wealth of data including the detailed information about the garment, materials used, care instructions along with exclusive content from the collection. Empowering our community to make more informed decisions and choosing products that align with their values for a deeper connection.
Discover the story and collaboration
here
.