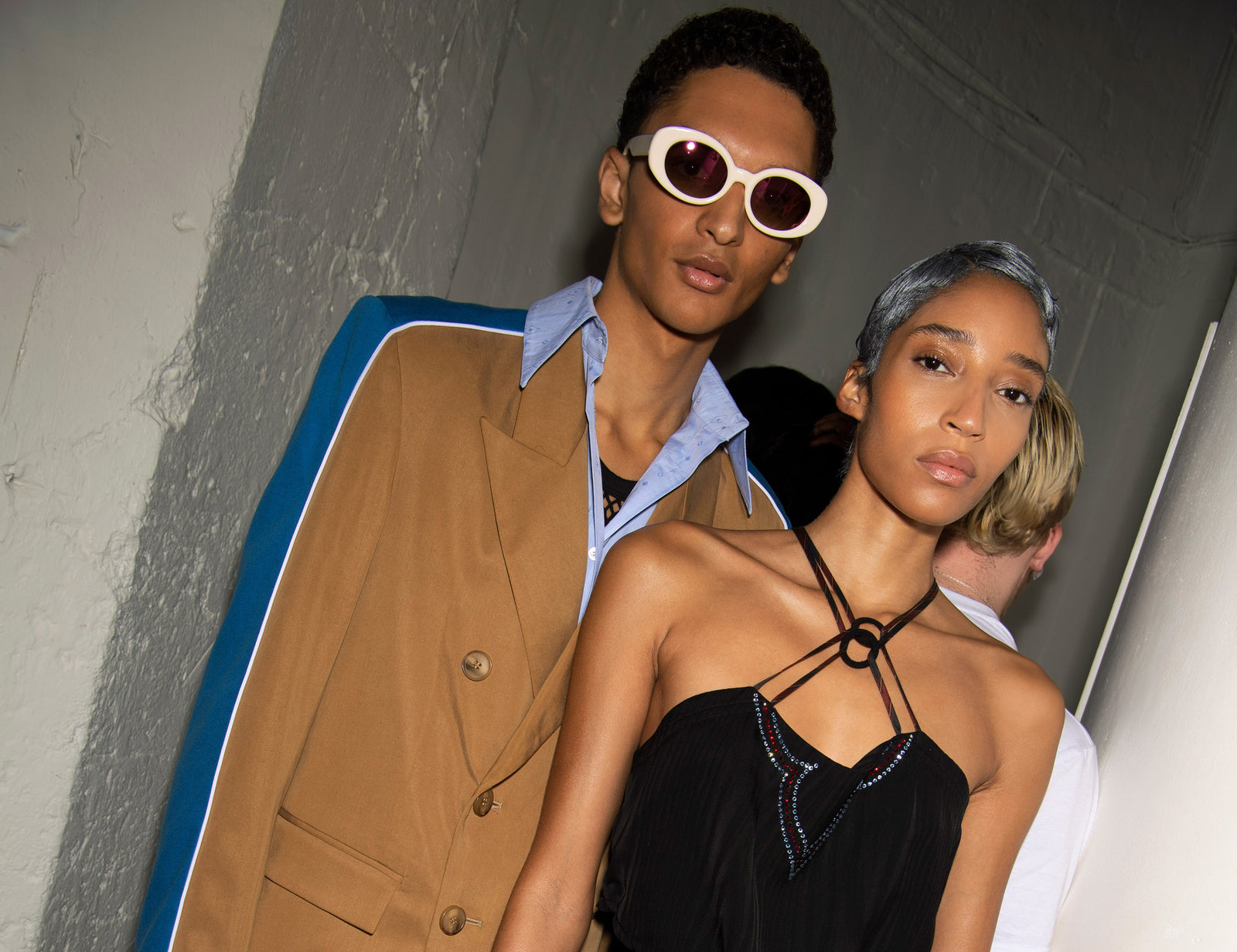 Clover Top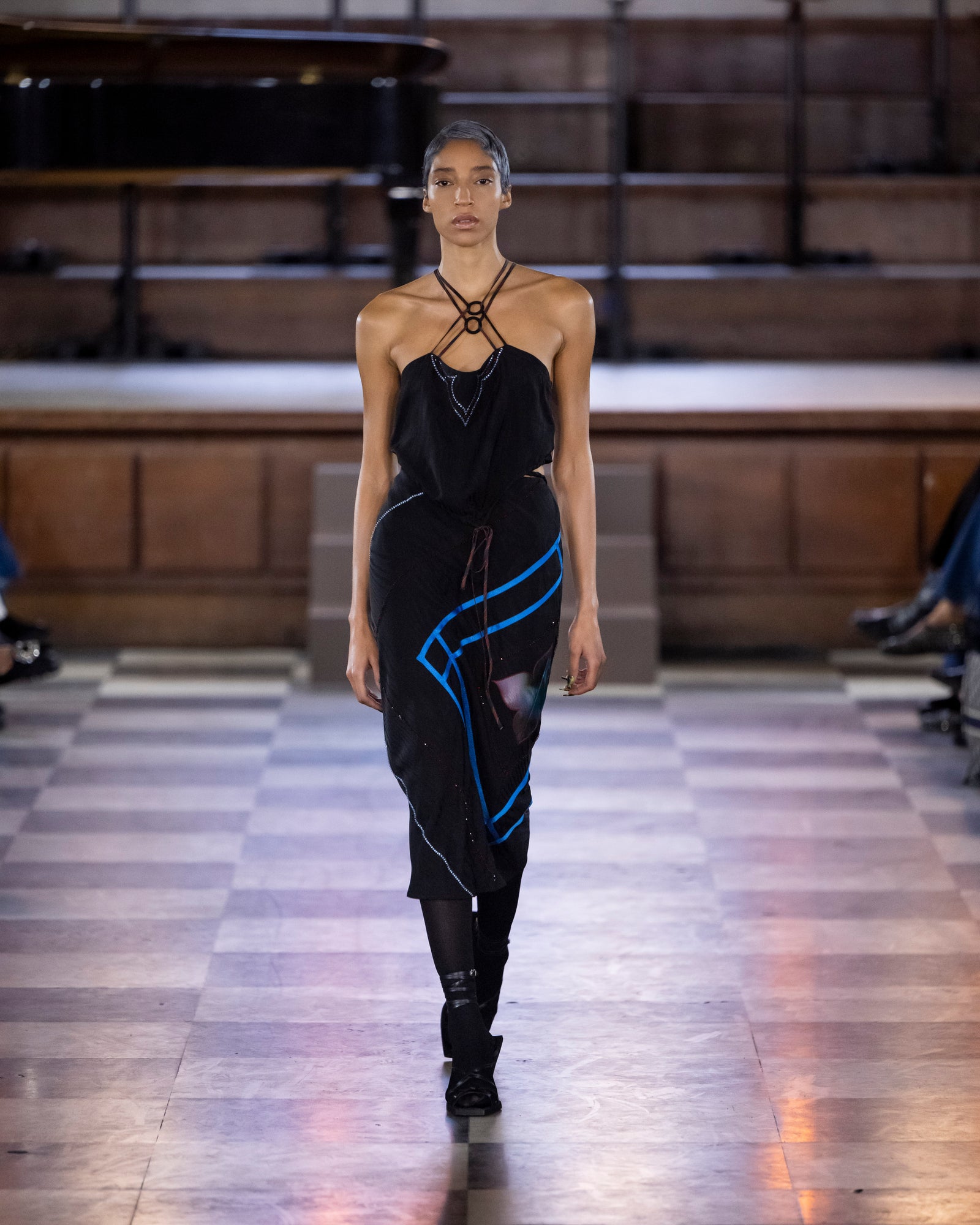 The Clover Top wholly encompasses Ahluwalia's roots in Indian culture and music. With its precise gem applique draping from the neckline and ring details around the upper chest taking direct inspiration from the Dholak, a traditional Indian instrument, this top is representative of the intricacies of South Asian soundscapes.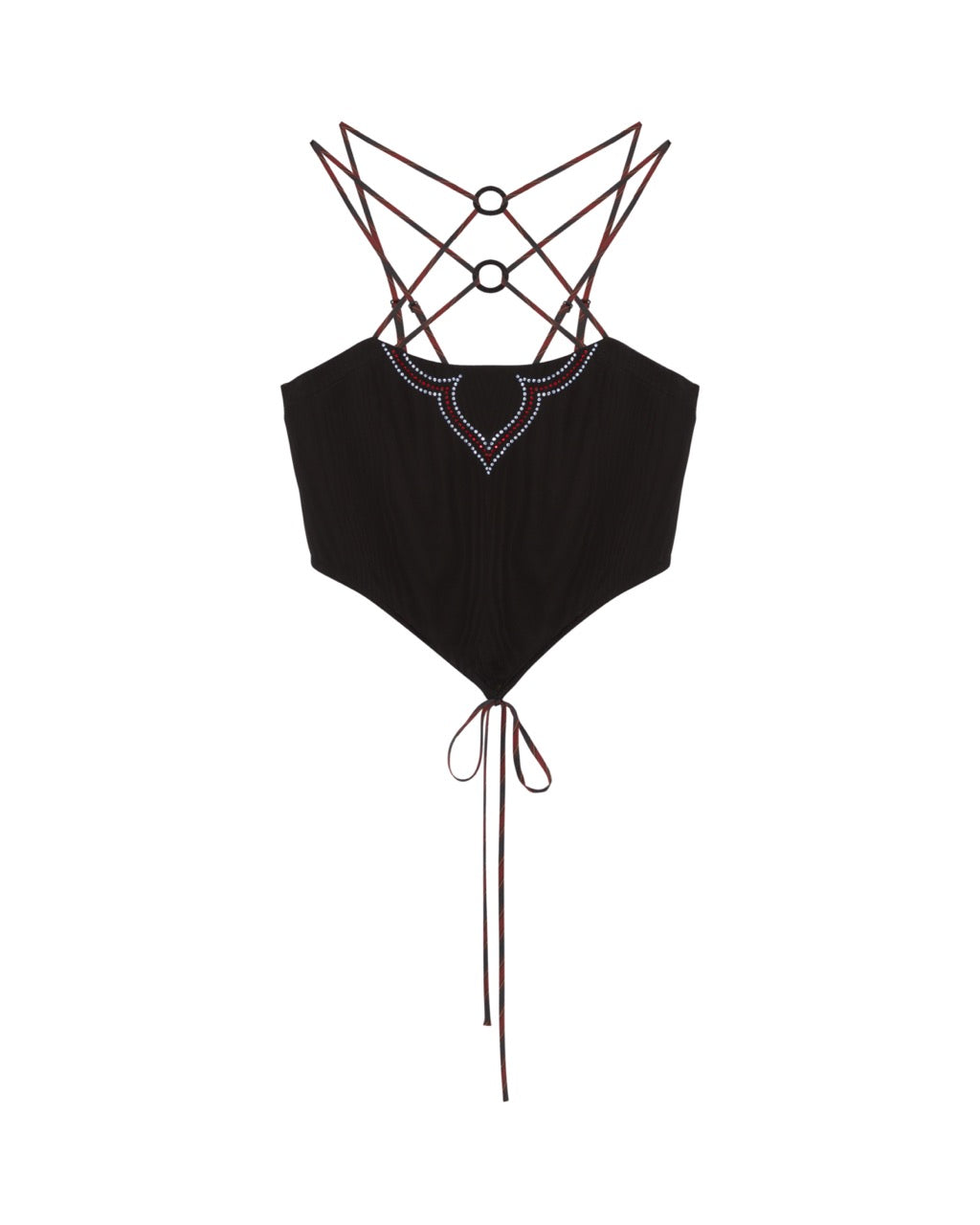 Viscose is a popular and versatile fiber that is a semi-synthetic fiber made from natural materials, primarily wood pulp. It is known for its smooth/silky texture with a natural sheen. Additionally, it is also highly absorbent making it suitable for warmer climates.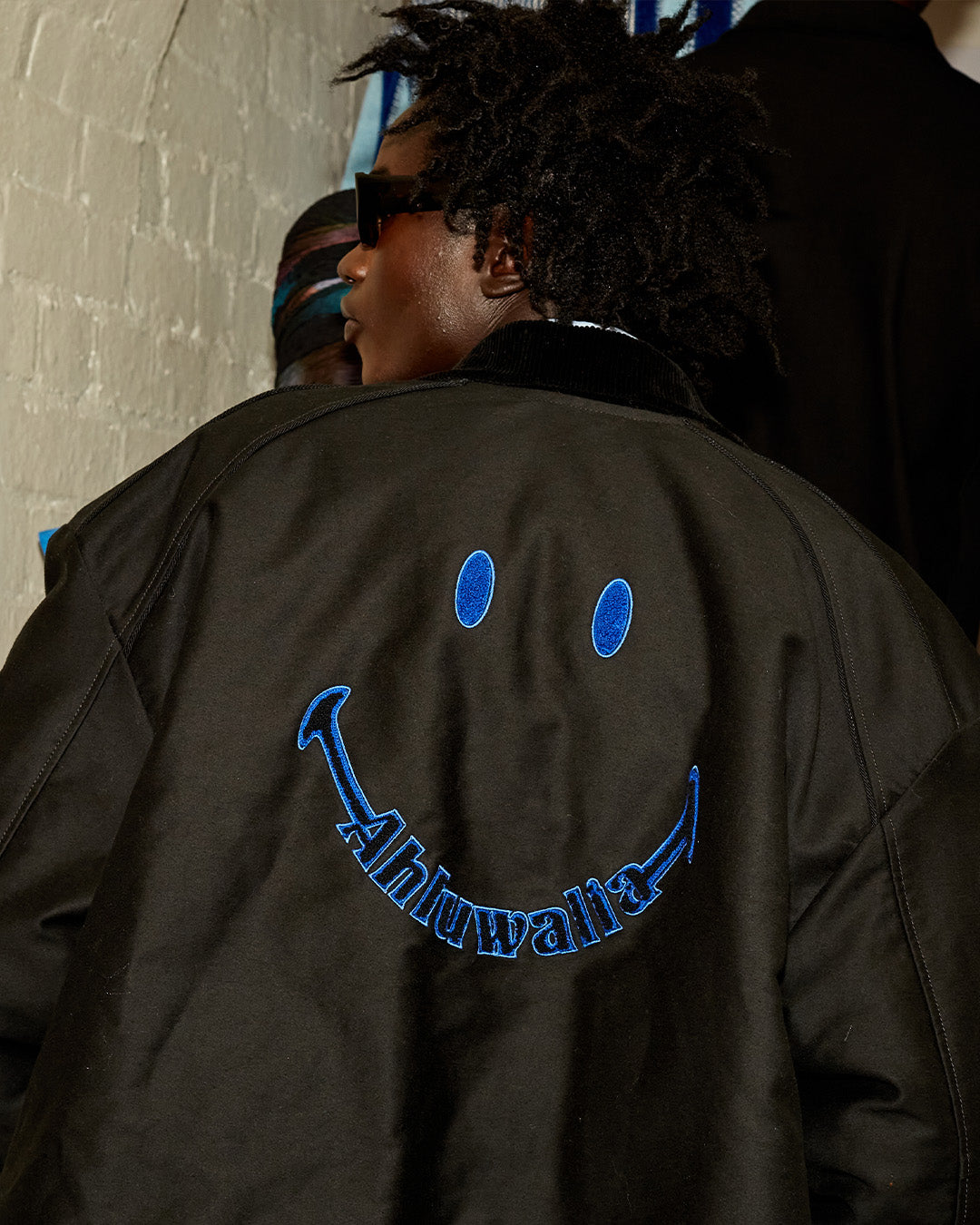 Explore the Ahluwalia X Smiley collaboration

This season, Ahluwalia is excited to collaborate with Smiley on a selection of pieces for the AW23 collection, Symphony, which keeps music culture, heritage and sustainable practice at the forefront.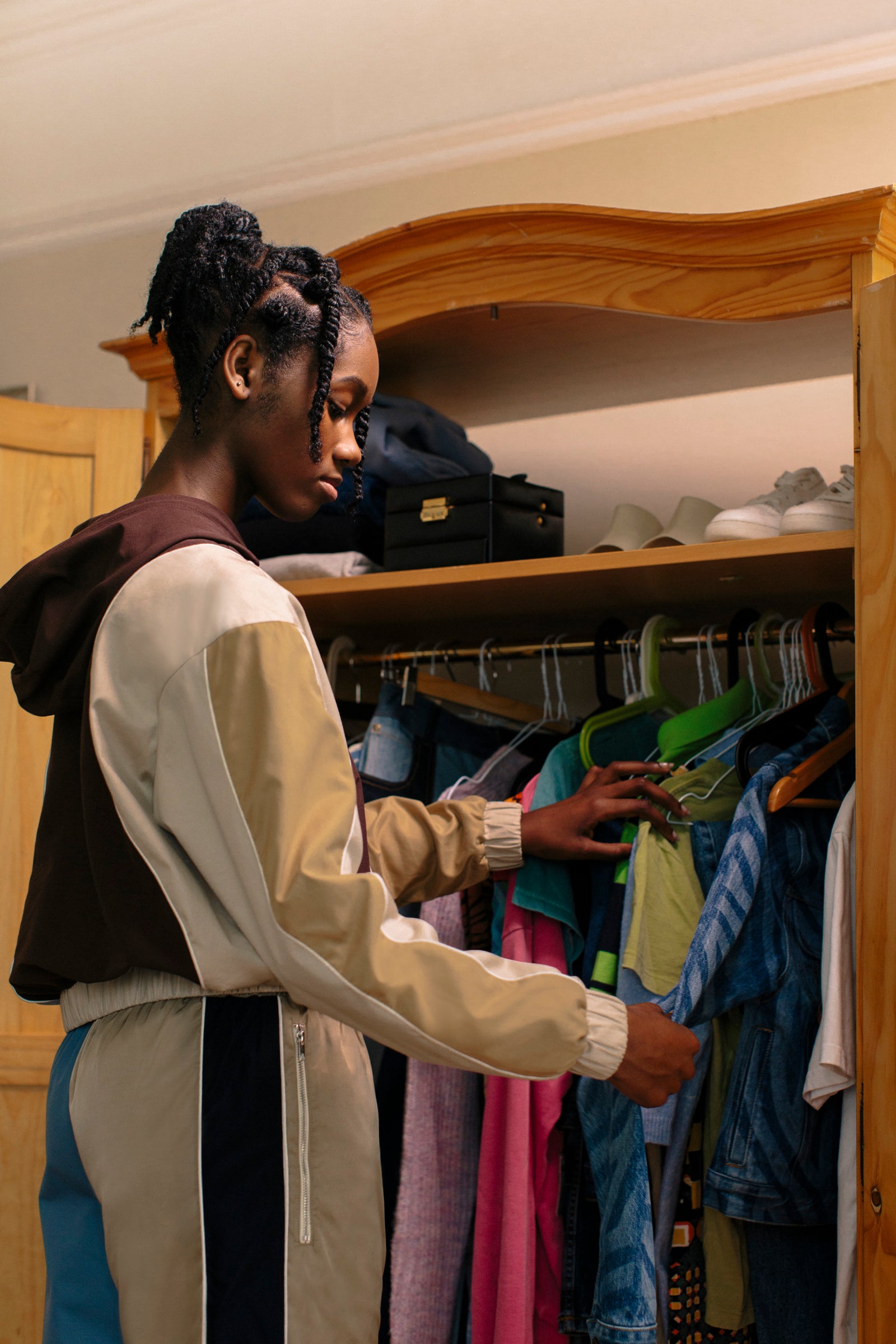 Circulate

Contribute to our next collection by trading in your cherished but unwanted garments for points you can claim for a future Ahluwalia purchase.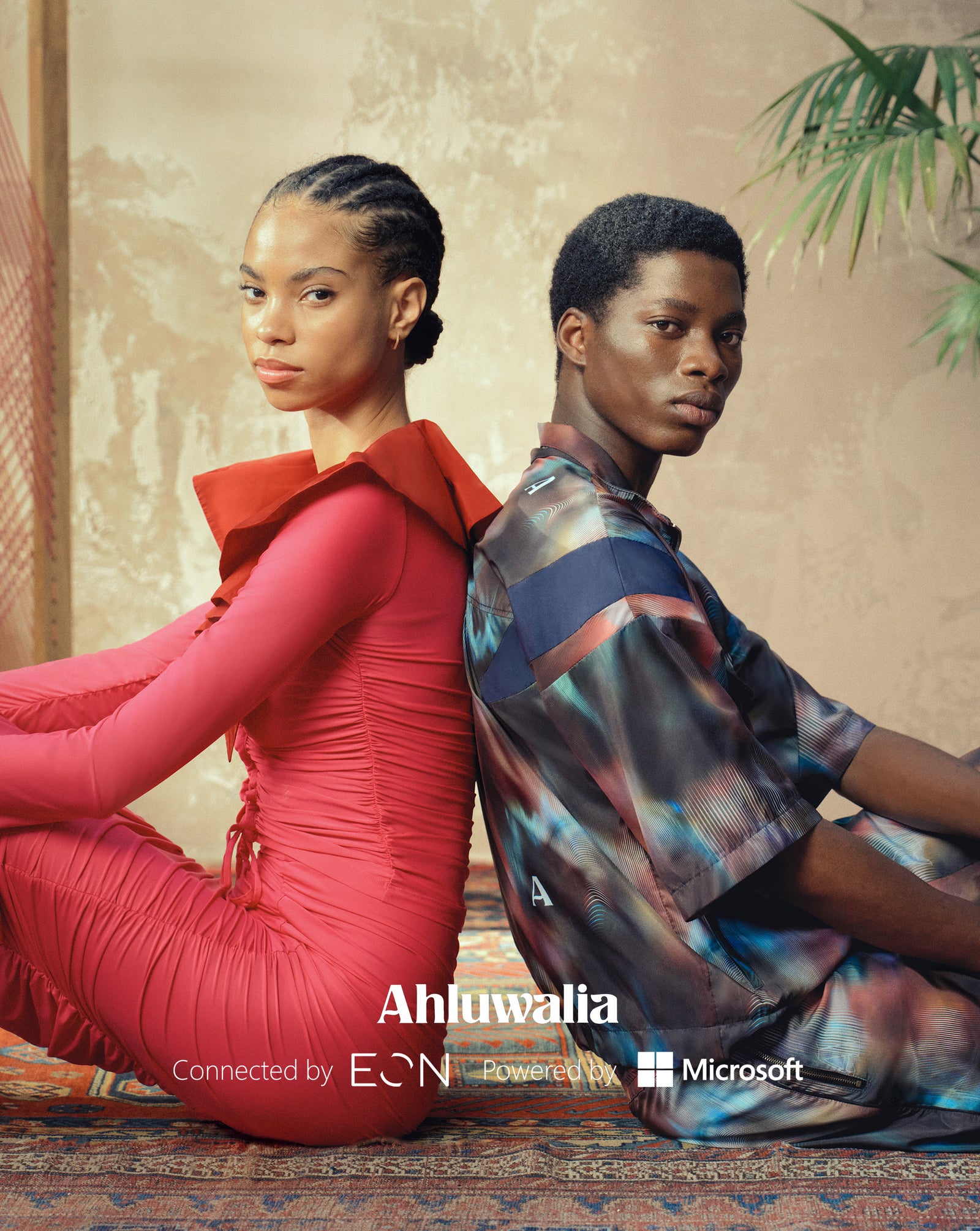 Symphony Unlocked

Ahluwalia presents Autumn Winter 2023 'Symphony collection', connected by EON. Powered by Microsoft. The collection and the stories behind them are connected by EON's cutting-edge digital ID technology, and powered by Microsoft Azure. Creating an experience that transcends clothing.

These digital identifiers can be found on the garments above the care label and can be easily accessed through a smartphone or other devices to provide a wealth of data including the detailed information about the garment, materials used, care instructions along with exclusive content from the collection. Empowering our community to make more informed decisions and choosing products that align with their values for a deeper connection.

Discover the story and collaboration here.