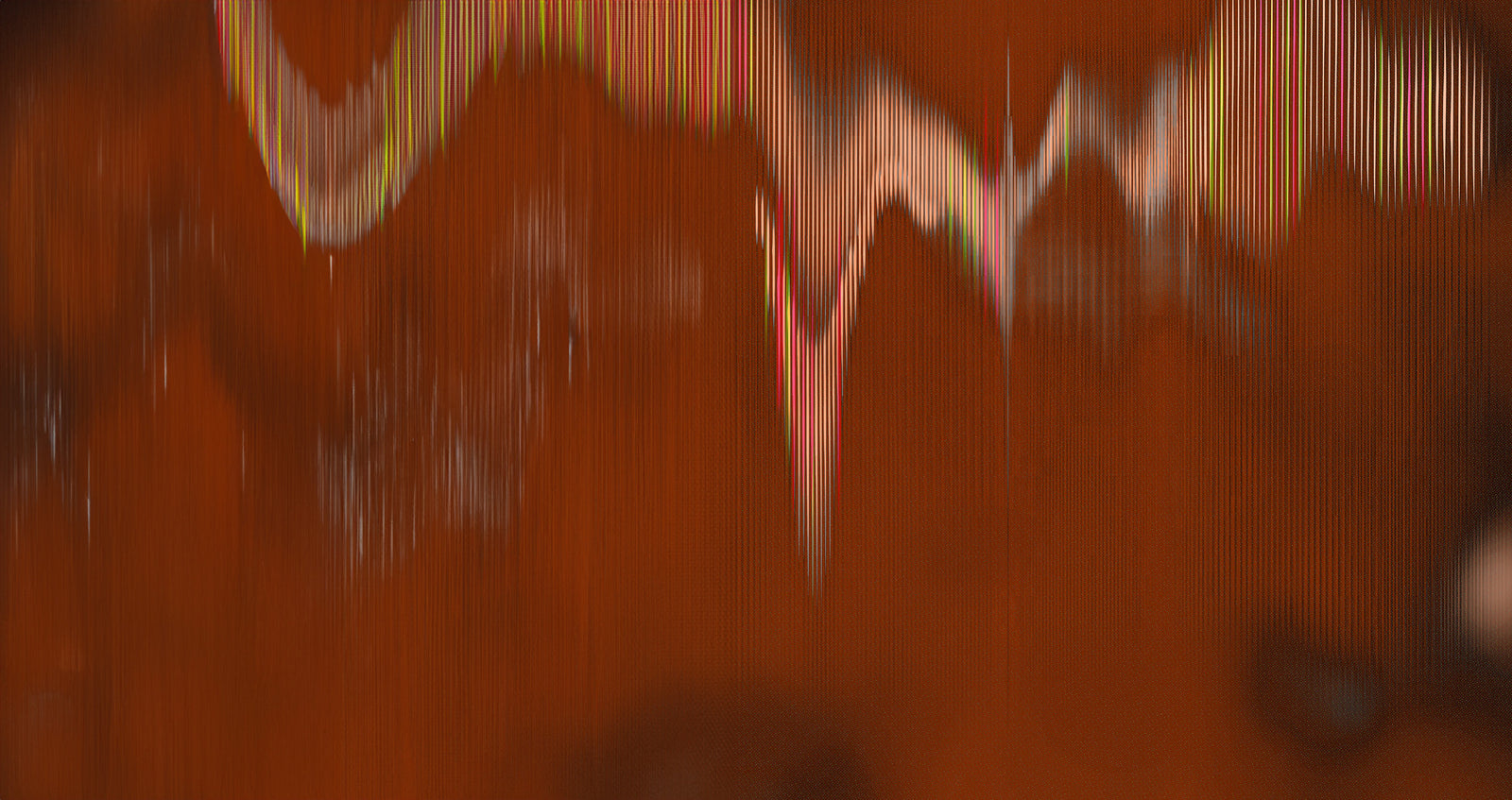 Elshadai Top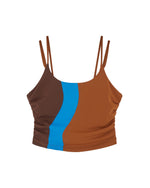 This season Ahluwalia presents a new take on the Elshadai top. The colour palette brings together tones from the designers moodboard that included archive artwork of musicians from India and as well as photography from the UK garage scene of the 90s. Available as part of a coord. Made of recycled LYCRA.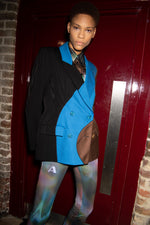 Fibre Stories
Polyamide is sourced from recycled materials such as discarded nylon fishing nets, industrial waste and post-consumer materials giving it new life and helping reduce waste and mimising our carbon foot print.
Elastane is a synthetic fibre known for its stretch provides elasticity allowing for a comfortable and flexible fit.
Oeko-Tex certified recycled lycra fabric made from a blend of 78% recycled polyamide and 22% elastane.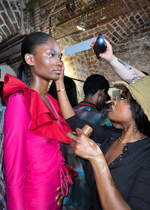 For this season Priya Ahluwalia enlisted the help of long-time friends and collaborators to bring the vision for Symphony to life. Explore the exclusive interview.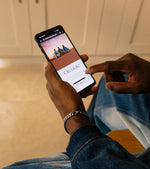 Contribute to our next collection by trading in your cherished but unwanted garments for points you can claim for a future Ahluwalia purchase.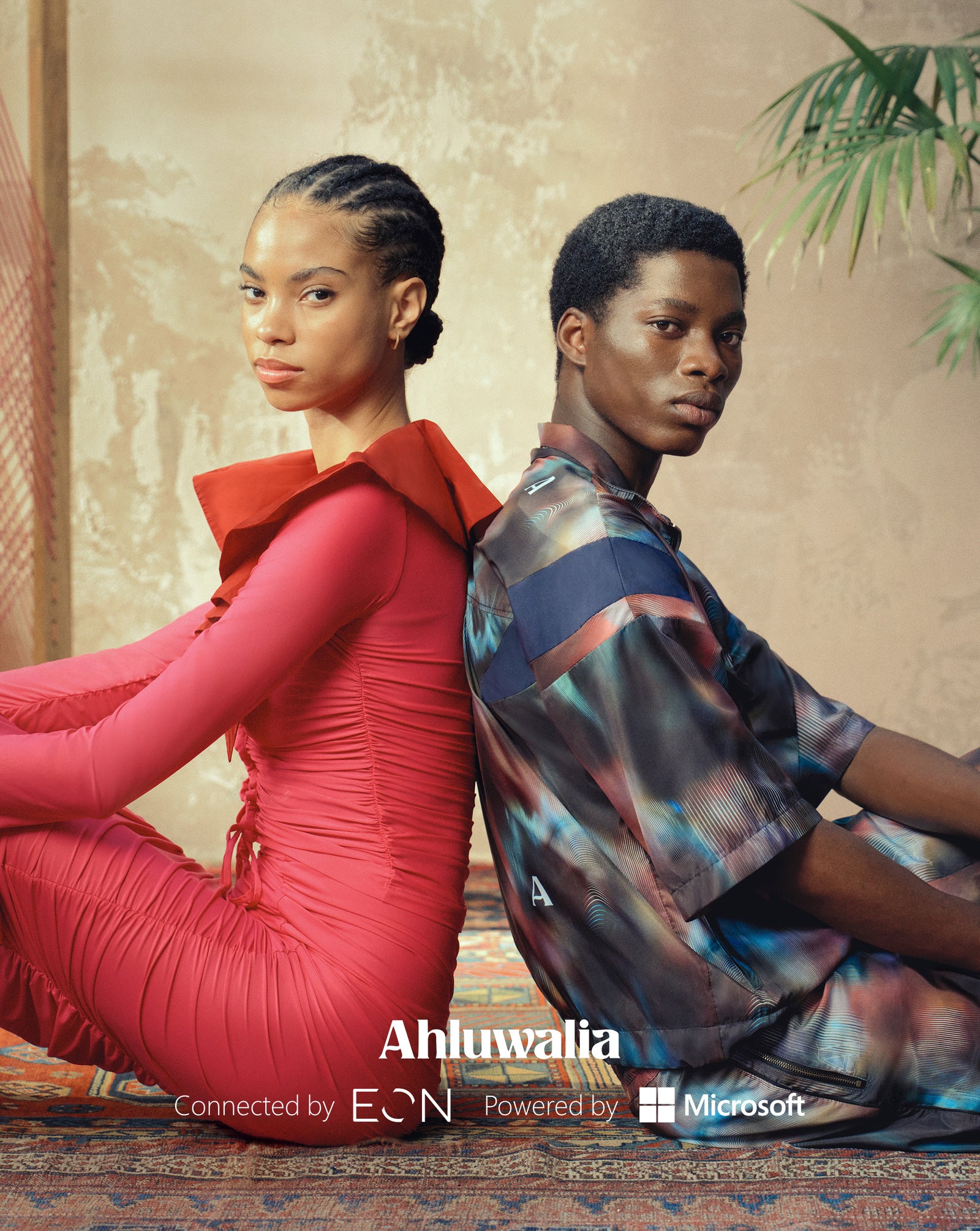 Ahluwalia presents Autumn Winter 2023 'Symphony collection', connected by EON. Powered by Microsoft. The collection and the stories behind them are connected by EON's cutting-edge digital ID technology, and powered by Microsoft Azure. Creating an experience that transcends clothing.
These digital identifiers can be found on the garments above the care label and can be easily accessed through a smartphone or other devices to provide a wealth of data including the detailed information about the garment, materials used, care instructions along with exclusive content from the collection. Empowering our community to make more informed decisions and choosing products that align with their values for a deeper connection.
Discover the story and collaboration
here
.