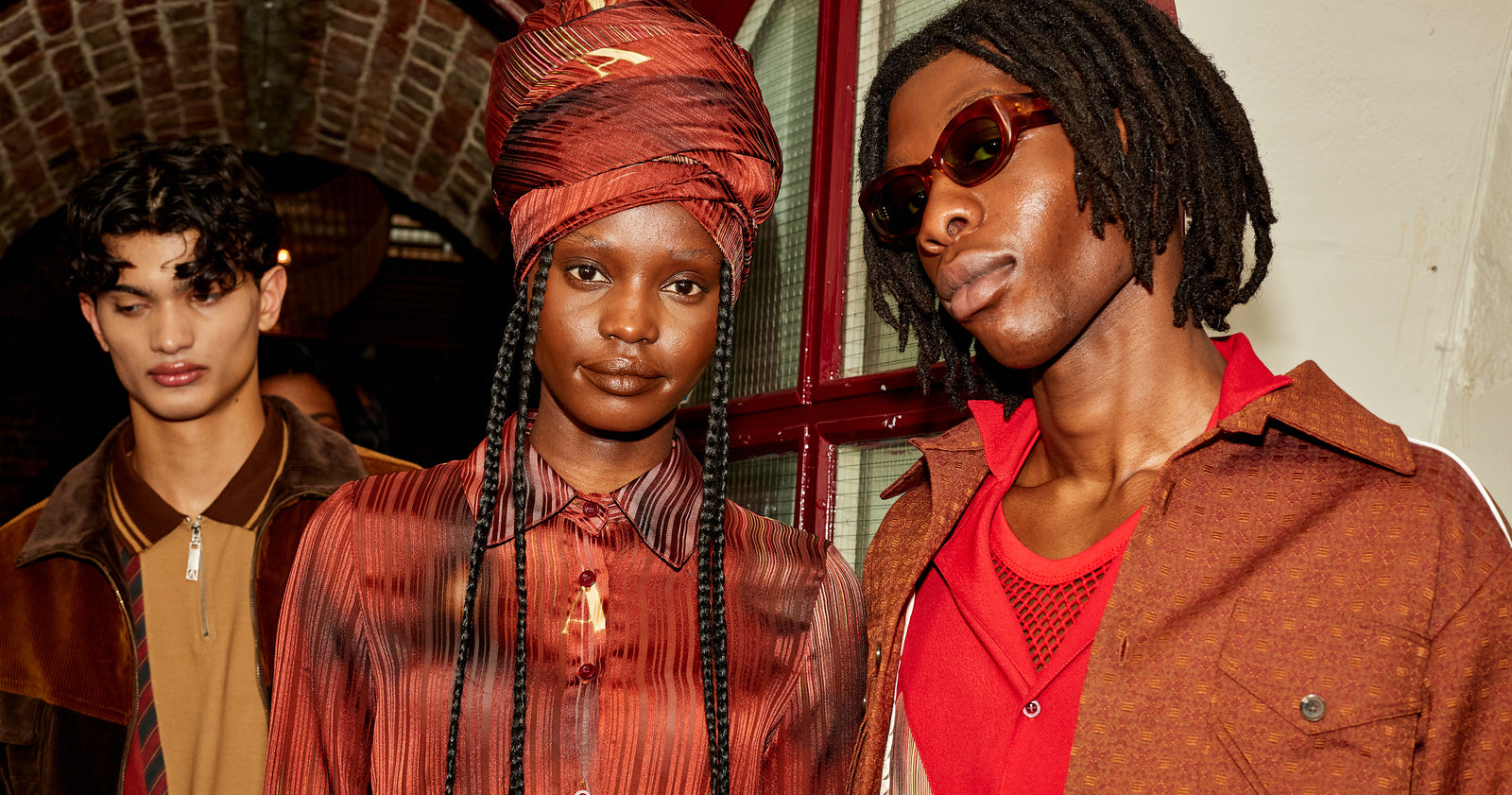 Idi Track Jacket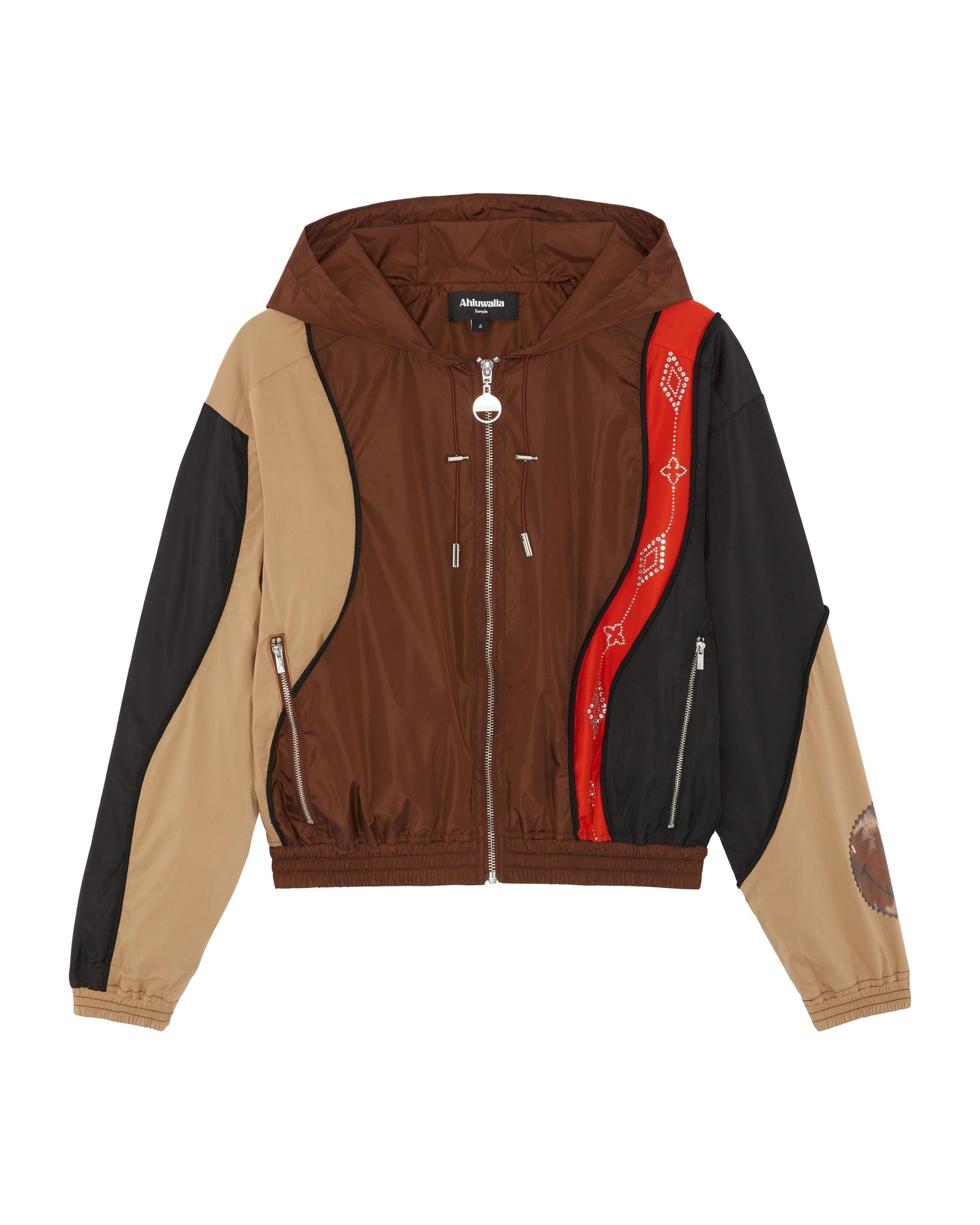 Patchwork tracksuits have been a much-loved staple of the Ahluwalia evolution. This season, we introduce the Idi track jacket, a development of our classic - now featuring hotfix artwork inspired by the style of RnB and hip hop fans of the 90s, as well as motifs lifted from the shape of traditional Indian instruments that inspired the collection. Made using fabrics that would otherwise be destroyed or end up in landfill and CFS certified. Available as part of a tracksuit set.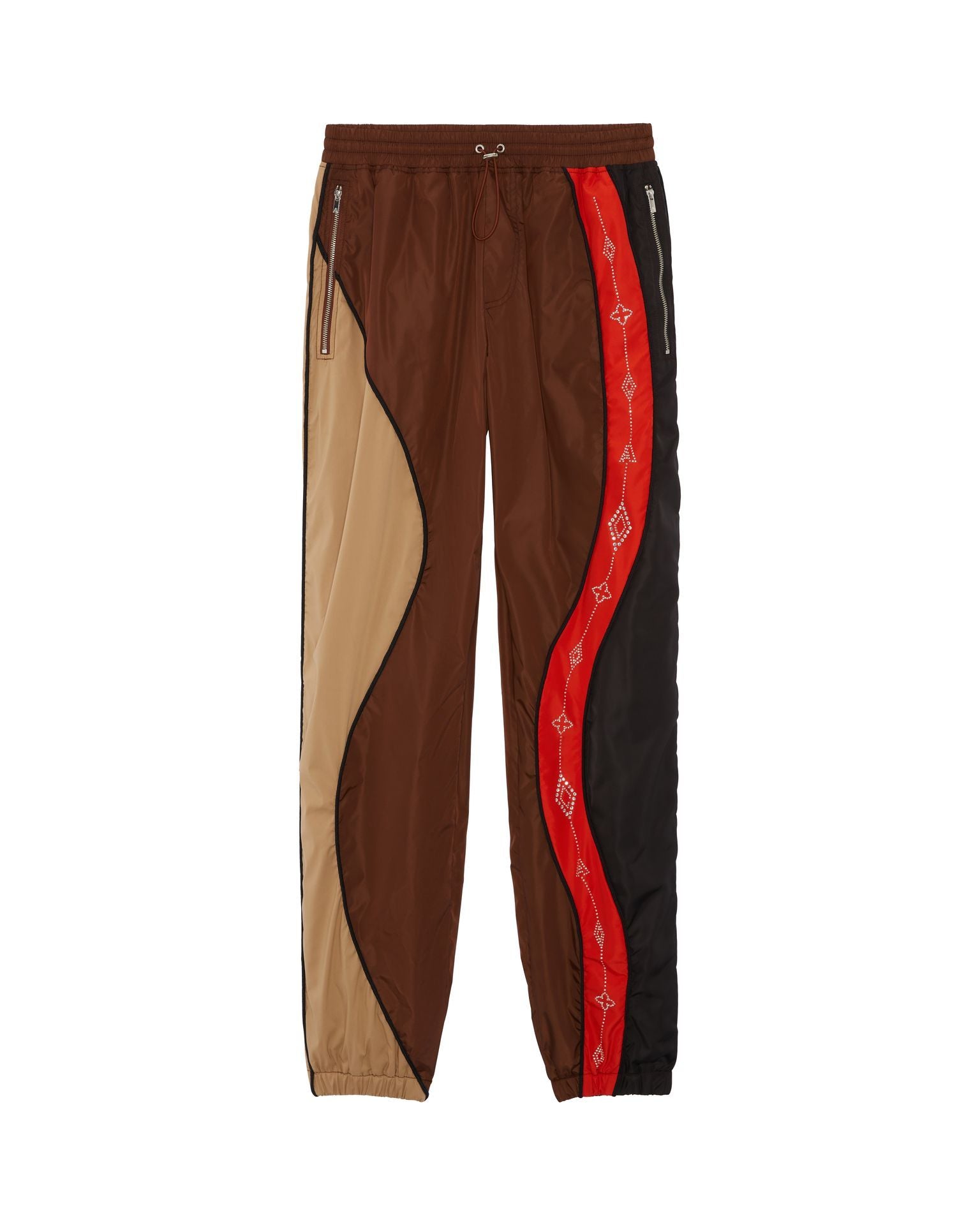 Nylon is a syntetic fiber known for its durability, strength and excellent resistance to abrasion. It is a lightweight fiber that has moisture-wicking properties.

Deadstock nylon fabric that is CFS ( Circular Fashion System) ceritified promtoes sustainable practices by reducing textile waste and miminizing the environmental impact associate with producing new materials.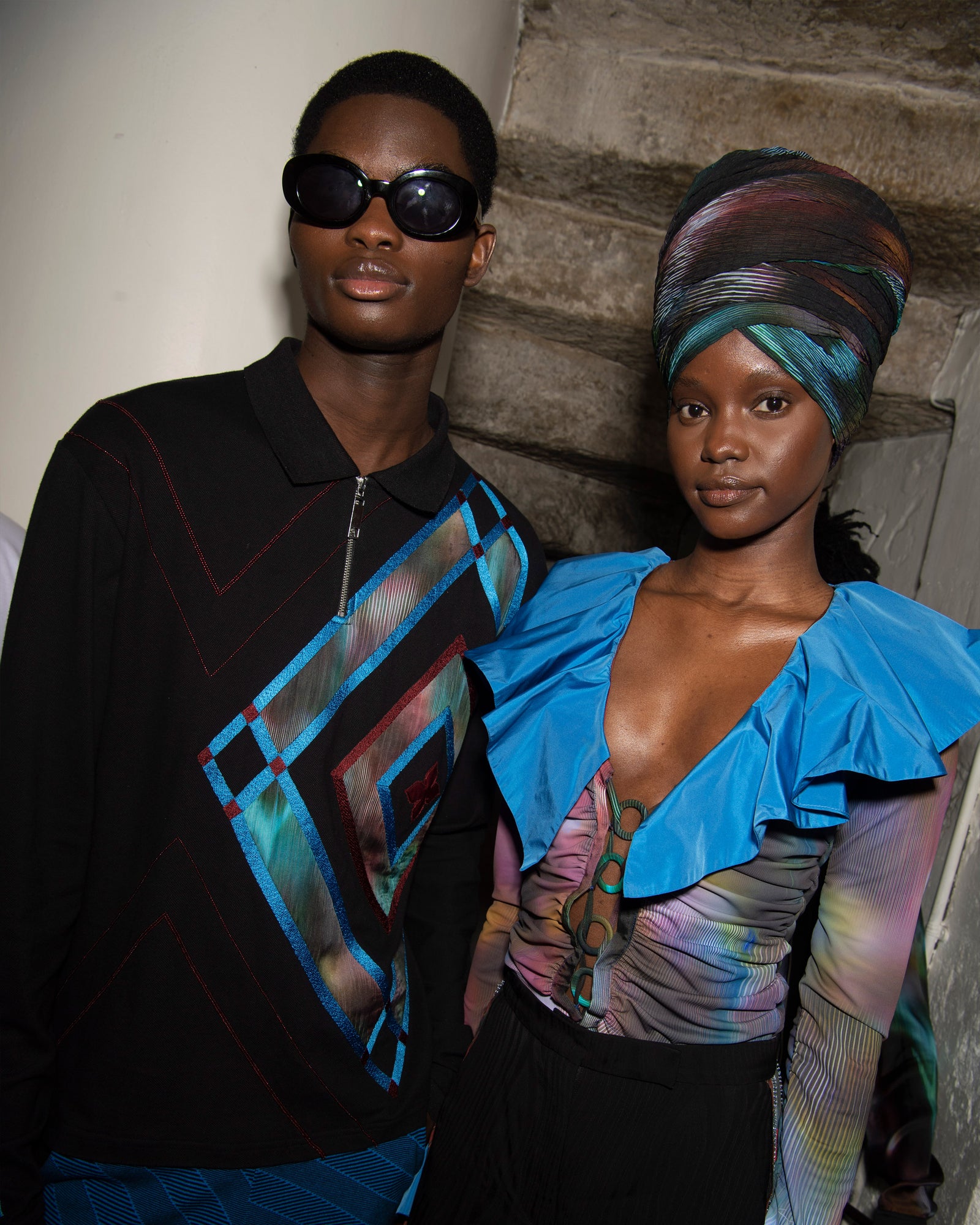 The Soundwave Print

The soundwave print has become a focal point of the Symphony collection. From silk shirts to denim co-ords, the distorted design ripples across many of the AW23 silhouettes. Explore the story behind the print.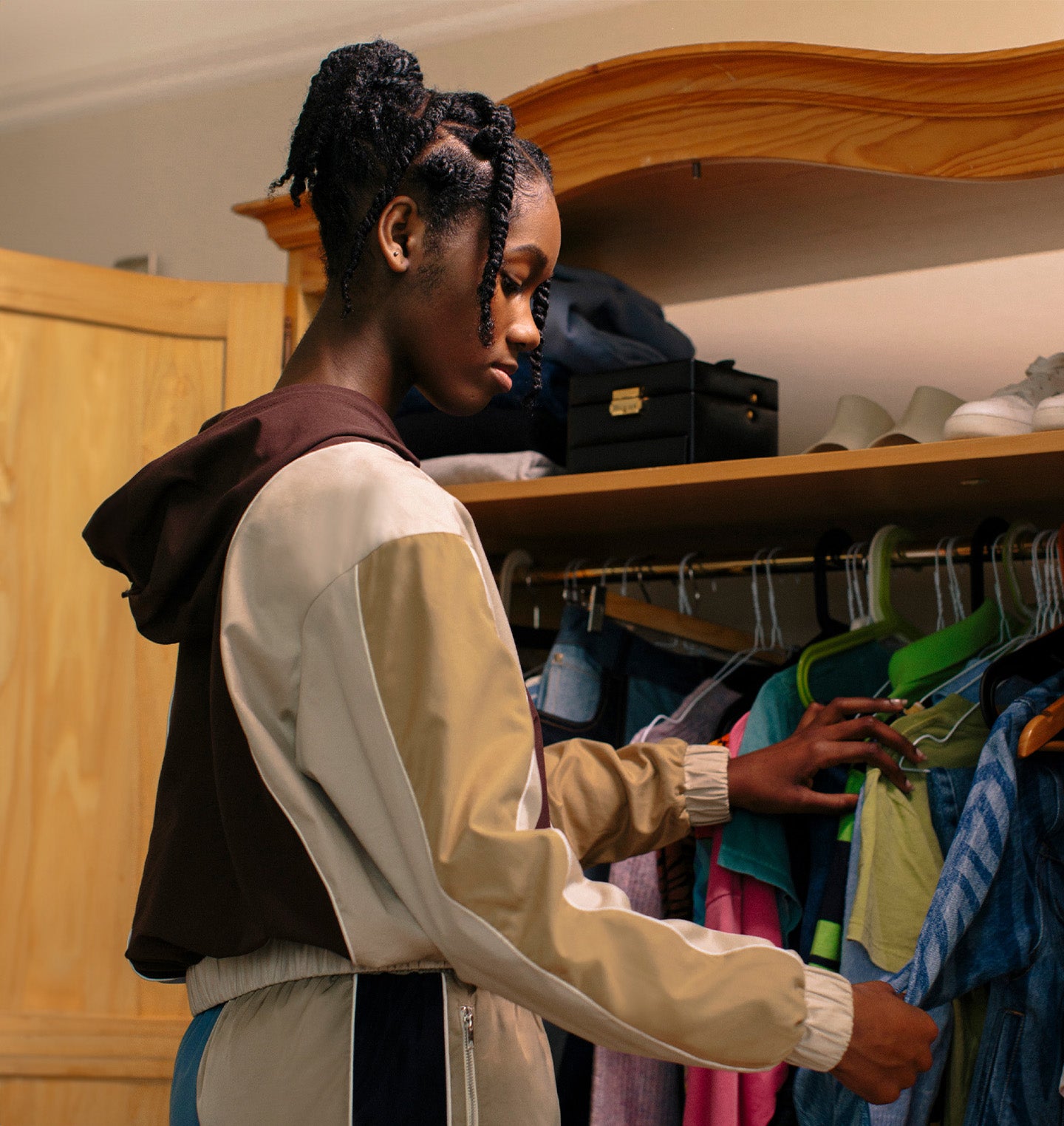 Circulate

Contribute to our next collection by trading in your cherished but unwanted garments for points you can claim for a future Ahluwalia purchase.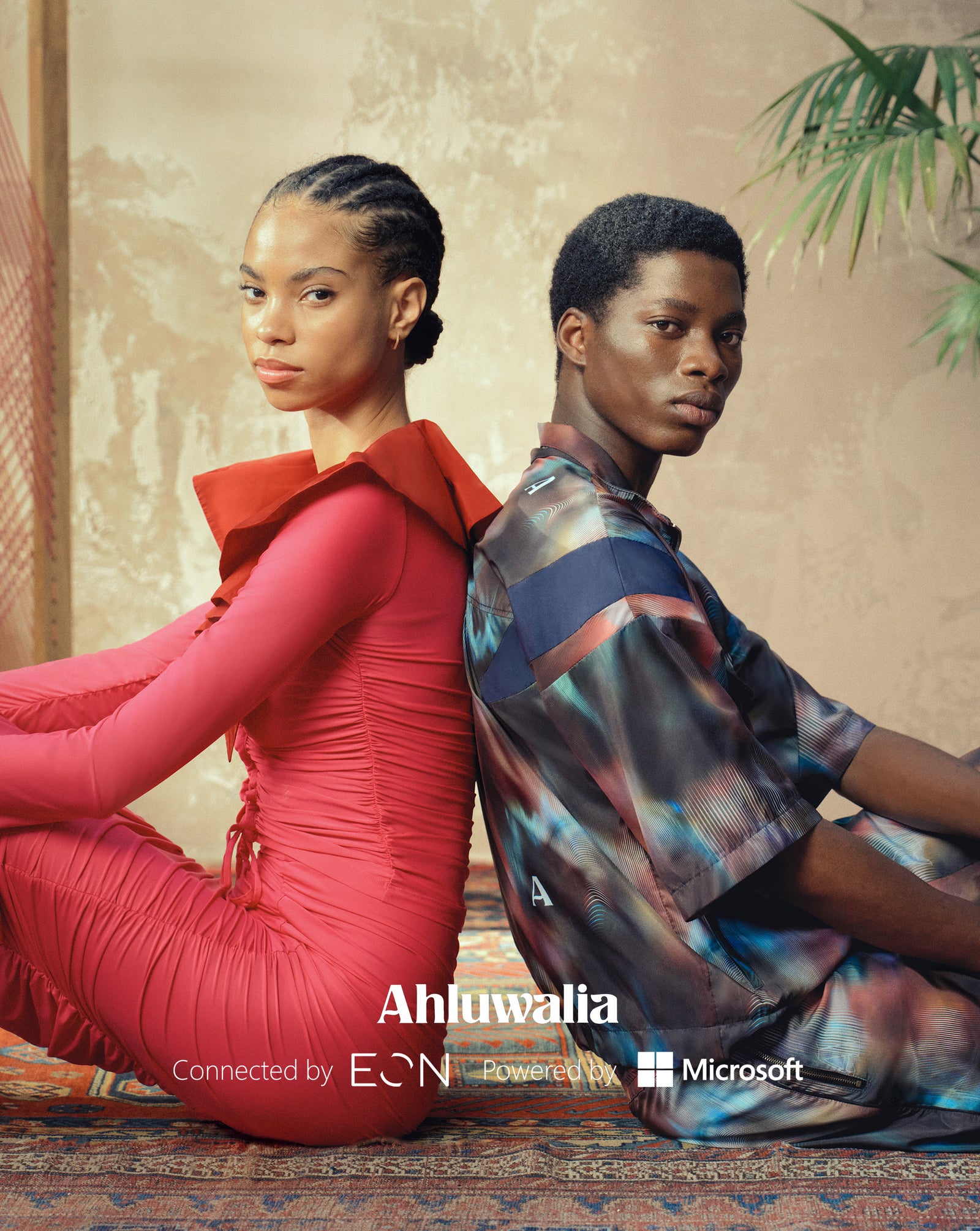 Symphony Unlocked

Ahluwalia presents Autumn Winter 2023 'Symphony collection', connected by EON. Powered by Microsoft. The collection and the stories behind them are connected by EON's cutting-edge digital ID technology, and powered by Microsoft Azure. Creating an experience that transcends clothing.

These digital identifiers can be found on the garments above the care label and can be easily accessed through a smartphone or other devices to provide a wealth of data including the detailed information about the garment, materials used, care instructions along with exclusive content from the collection. Empowering our community to make more informed decisions and choosing products that align with their values for a deeper connection.

Discover the story and collaboration here.