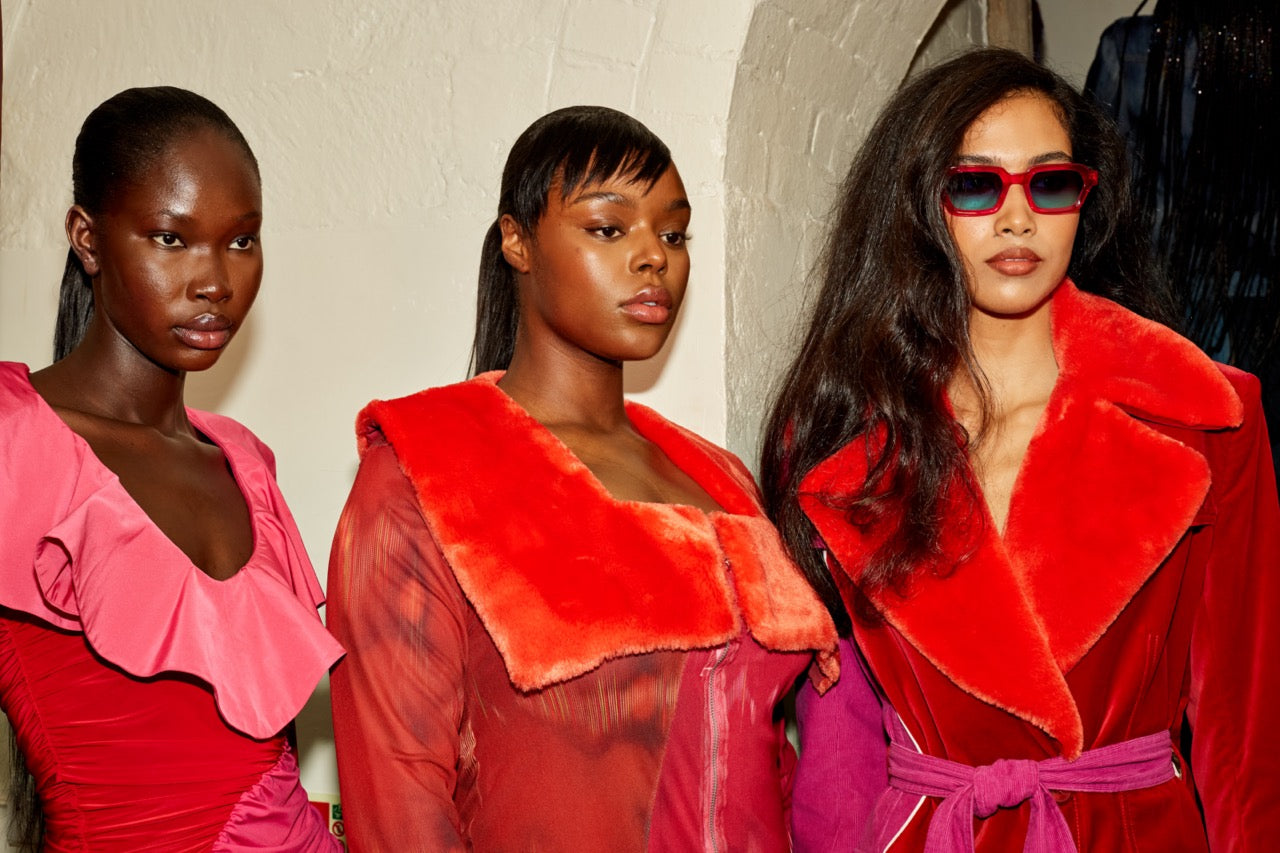 Kiara Dress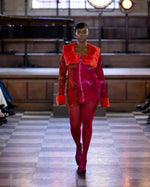 The Kiara dress features this season's sound wave print inspired by the soundtrack of Creative Director, Priya Ahluwalia's life, in blended pink and red tones with orange faux fur trim accenting the collar and wrists. The dress is cut from 100% GRS-certified recycled printed lycra, 100% NEWLIFE fabric-certified recycled mesh and 100% Oeko Tex-certified fur with a sophisticated finish, perfect for a special occasion.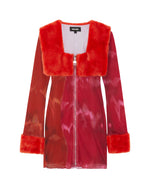 Fibre Stories
Recycled Polyamide is sourced from various post-consumer materials such as discarded mylon products, fishing nets and industrial waste. Inclusion of elastane, also known as Lycra is a synthetic fibre known for its stretch provides elasticity allowing for a comfortable and flexible fit.
Upcycled new life yarn is a revolutionary textile innovation that transforms plastic materials into high quality yarn, offering a sustainable and eco-friendly solution in the industry.
Additionally, our recycled lycra fabric is certified by Global Recycled Standard (GRS) ensuring its aherence to rigorous environmental criteria. The use of faux fur is through a Oeko-Tex certified fabric as we are committed to offering you garments that combine style, comfort and ethical production practices.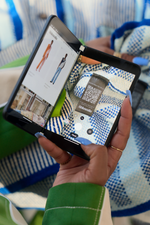 Ahluwalia's mission to create, innovate and design whilst driving social and environmental change extends towards the care of its end product. One of the key aspects that helps facilitate this is our care labels. Learn more about caring for your clothing.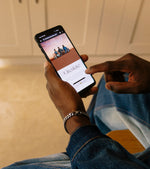 Contribute to our next collection by trading in your cherished but unwanted garments for points you can claim for a future Ahluwalia purchase.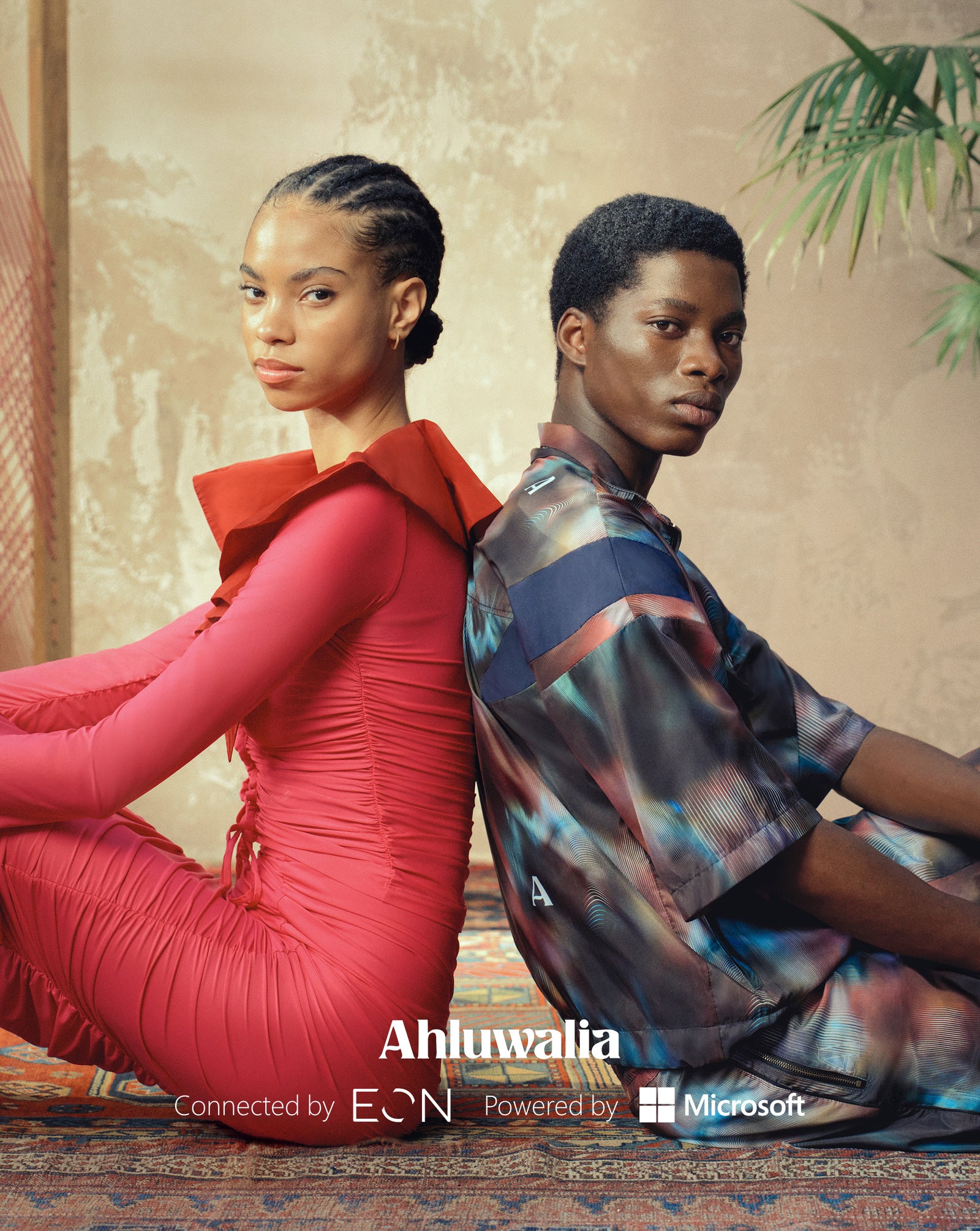 Ahluwalia presents Autumn Winter 2023 'Symphony collection', connected by EON. Powered by Microsoft. The collection and the stories behind them are connected by EON's cutting-edge digital ID technology, and powered by Microsoft Azure. Creating an experience that transcends clothing.
These digital identifiers can be found on the garments above the care label and can be easily accessed through a smartphone or other devices to provide a wealth of data including the detailed information about the garment, materials used, care instructions along with exclusive content from the collection. Empowering our community to make more informed decisions and choosing products that align with their values for a deeper connection.
Discover the story and collaboration
here
.