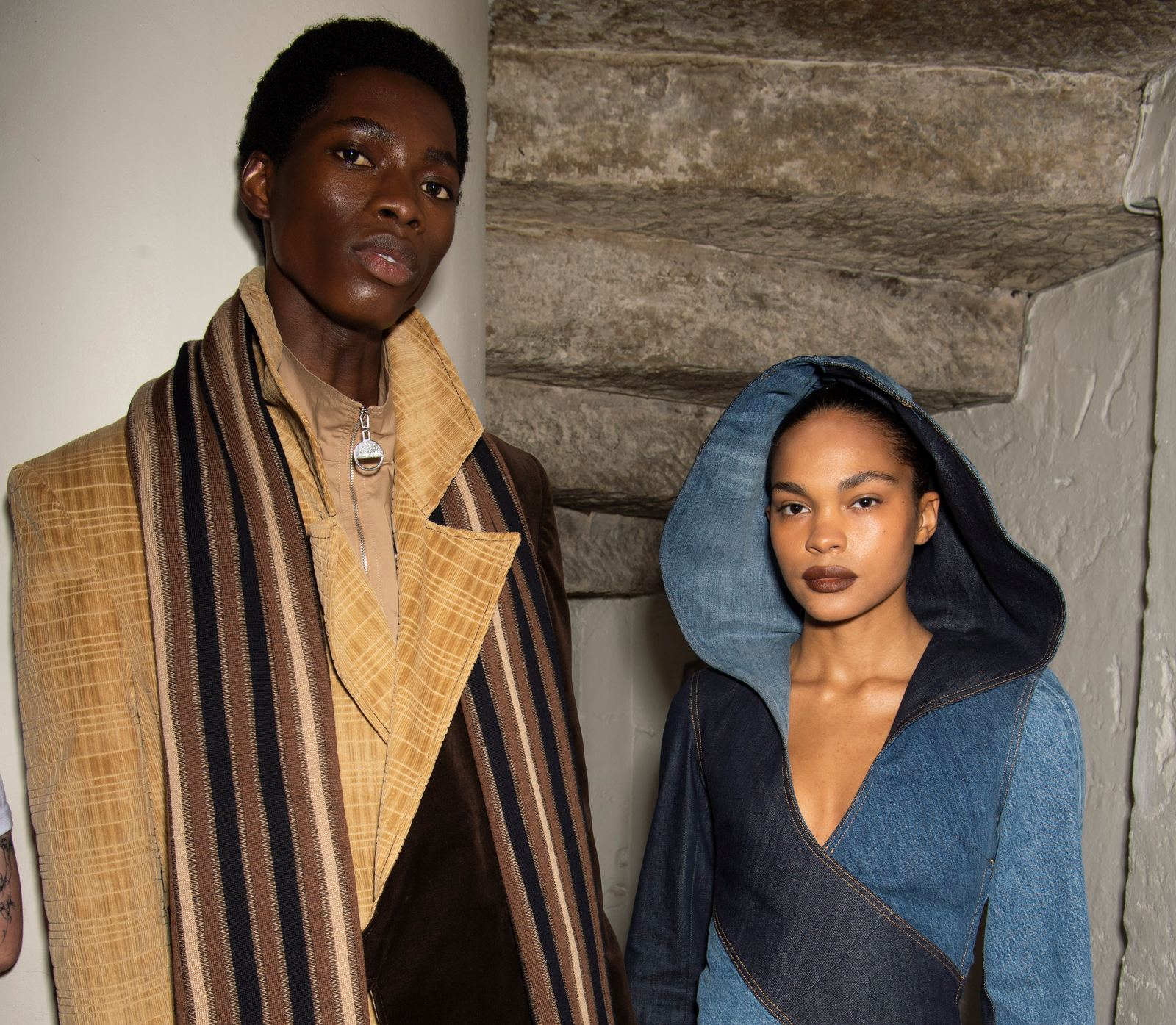 Kuti Knitted Crew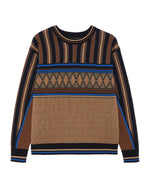 Made from Oeko Tex certified 100% Extrafine Merino Wool, the Kuti Knitted Crew is a sophisticated sweater rife with designs inspired by the works of late Nigerian musician Fela Kuti. The diamond designs emblazoning the vest serves as an ode to the imprints etched onto the backs of vintage instruments and guitars. Ahluwalia also took inspiration from outfits worn by singer-songwriter Sade.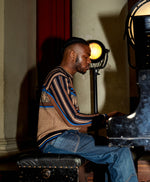 Fibre Stories
Extrafine Merino wool is derived from the fleece of Merino sheep known for their fine and ultra-soft wool. The fibers are carefully selected to ensure the highest quality and superior softness, making our fabric a delight to wear against your skin.
The natural properties of Merino wool make it a remarkable choice for clothing. It offers excellent breathability, keeping you comfortable in a wide range of temperatures. Merino wool fibers can absorb moisture vapor and release it into the air, helping to regulate your body temperature and prevent overheating.
Our Extrafine Merino wool fabric is Oeko-Tex certified. This certification guarantees that the fabric has been tested and verified to be free from harmful substances. By choosing our 100% Extrafine Merino wool fabric, you embrace the ultimate in comfort, style, and eco-consciousness.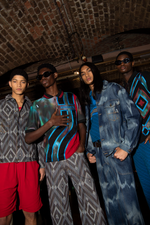 This season, a flurry of looks were constructed using upcycled fabrics and vintage denim. Explore new season denim.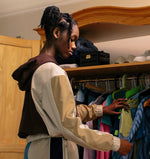 Contribute to our next collection by trading in your cherished but unwanted garments for points you can claim for a future Ahluwalia purchase.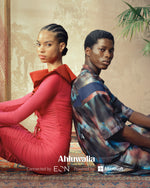 Ahluwalia presents Autumn Winter 2023 'Symphony collection', connected by EON. Powered by Microsoft. The collection and the stories behind them are connected by EON's cutting-edge digital ID technology, and powered by Microsoft Azure. Creating an experience that transcends clothing.
These digital identifiers can be found on the garments above the care label and can be easily accessed through a smartphone or other devices to provide a wealth of data including the detailed information about the garment, materials used, care instructions along with exclusive content from the collection. Empowering our community to make more informed decisions and choosing products that align with their values for a deeper connection.
Discover the story and collaboration
here
.