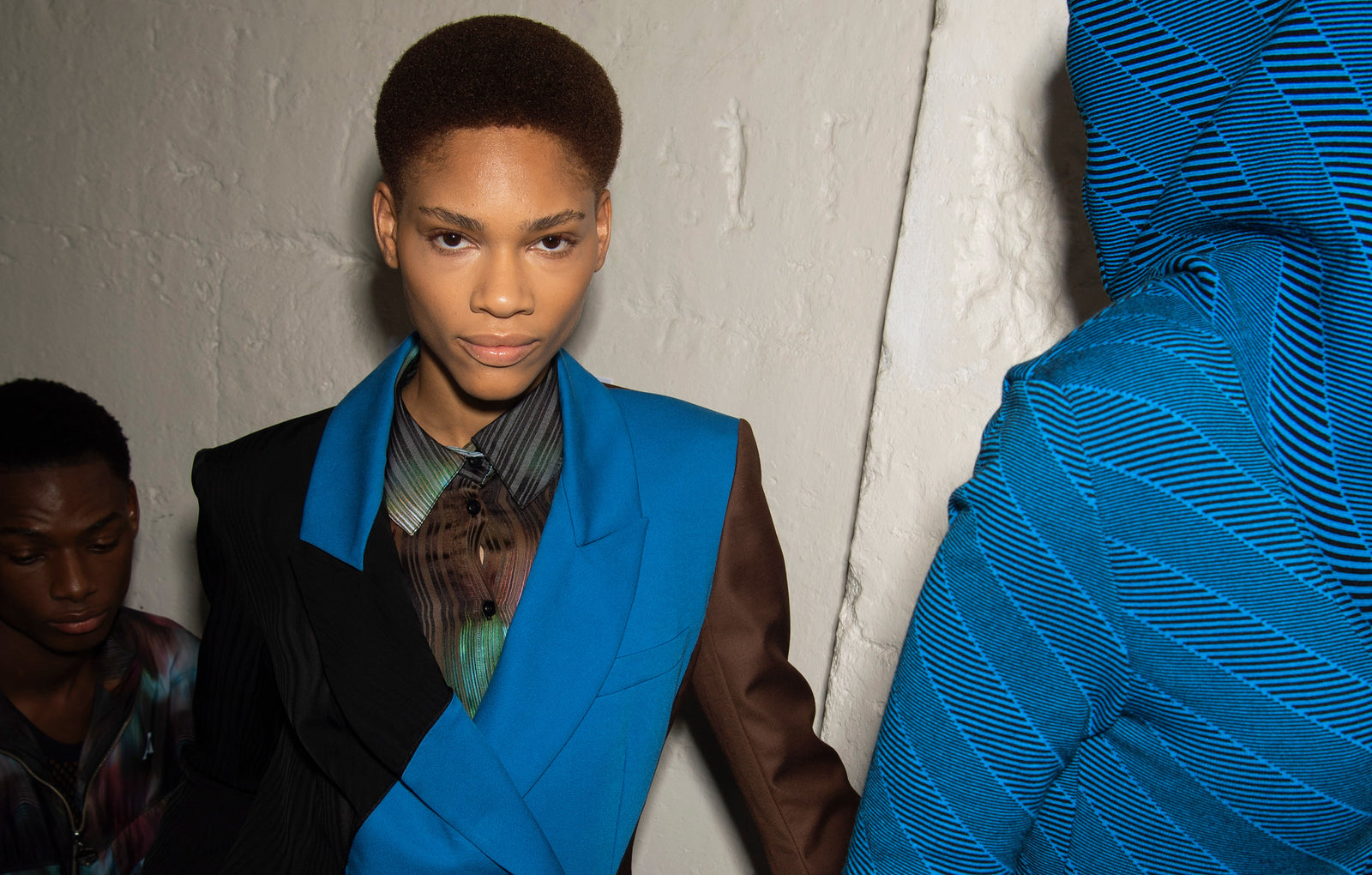 Mae Vest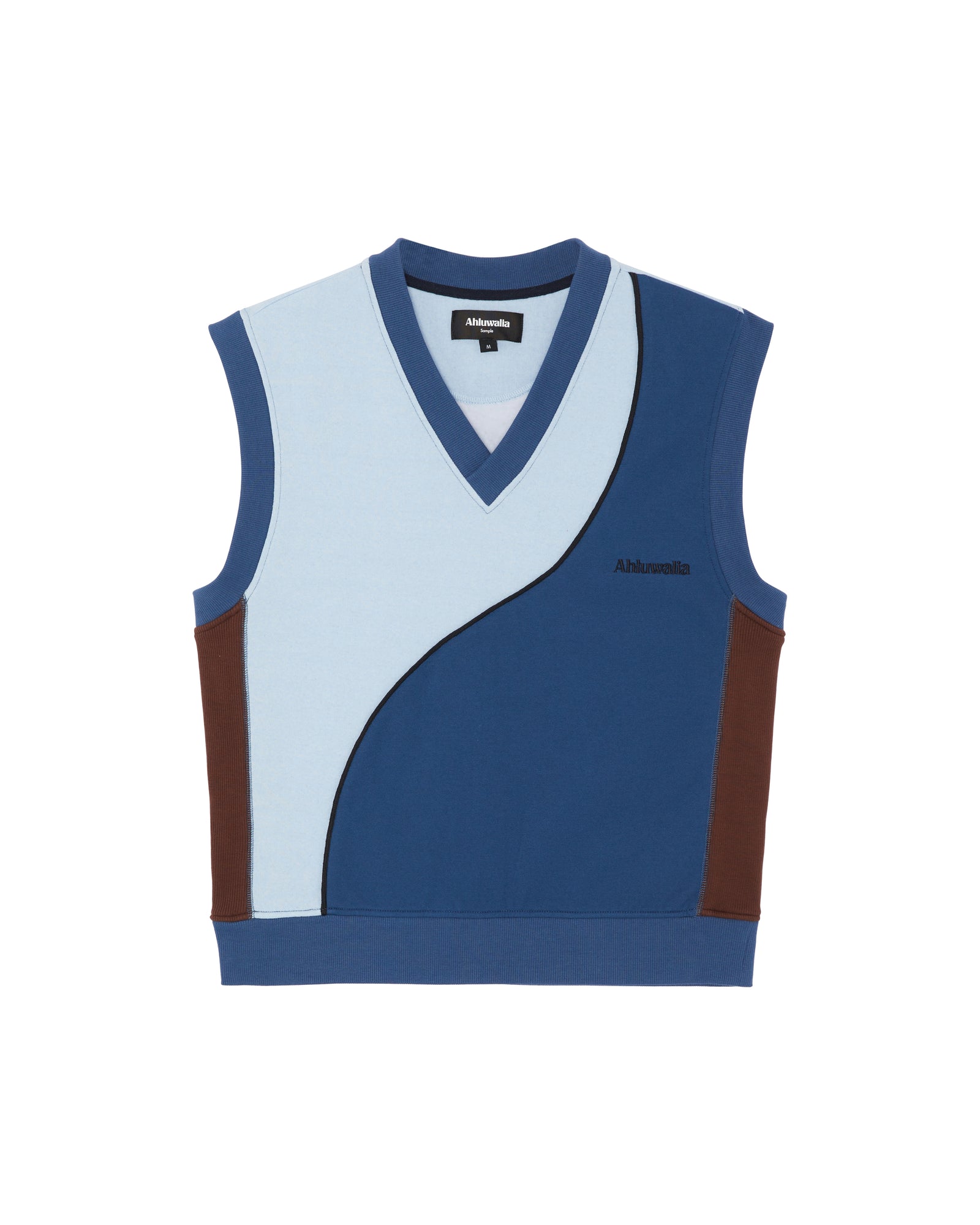 The sleeveless Mae Vest is woven from CFS-certified deadstock brushed jersey fabric with a body slashed by rich cobalt and periwinkle blue oanels which are neatly disrupted by a warm plum on its sides.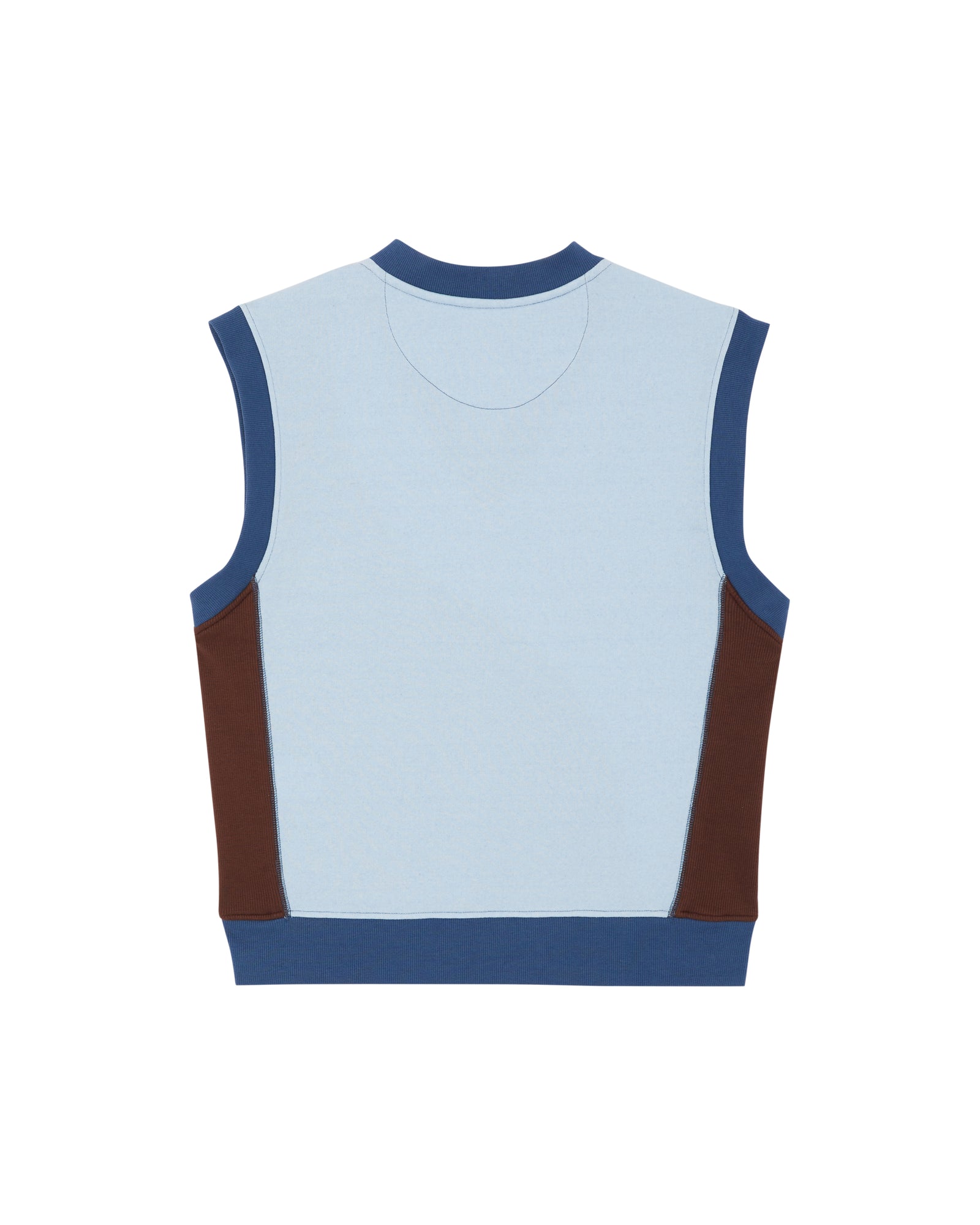 Cotton is a natural fiber known for its breathability, softness, and comfort. It is hypoallergenic, absorbs moisture well, and offers excellent heat regulation, making it suitable for various weather conditions. Cotton fibers provide a smooth and gentle feel against the skin.

Polyester is a synthetic fiber recognized for its durability, wrinkle resistance, and quick-drying properties.

This blend ensures a fabric that is not only comfortable to wear but also retains its shape and withstands daily wear and tear. The brushed finish adds a luxurious touch, providing a soft and cozy feel against the skin.

Certified by CFS (Certified Fiber Sourcing) ensures that the fabric is sourced from deadstock materials, reducing waste and extending the lifespan of existing resources. By utilizing deadstock materials, we actively participate in reducing the environmental impact associated with textile production.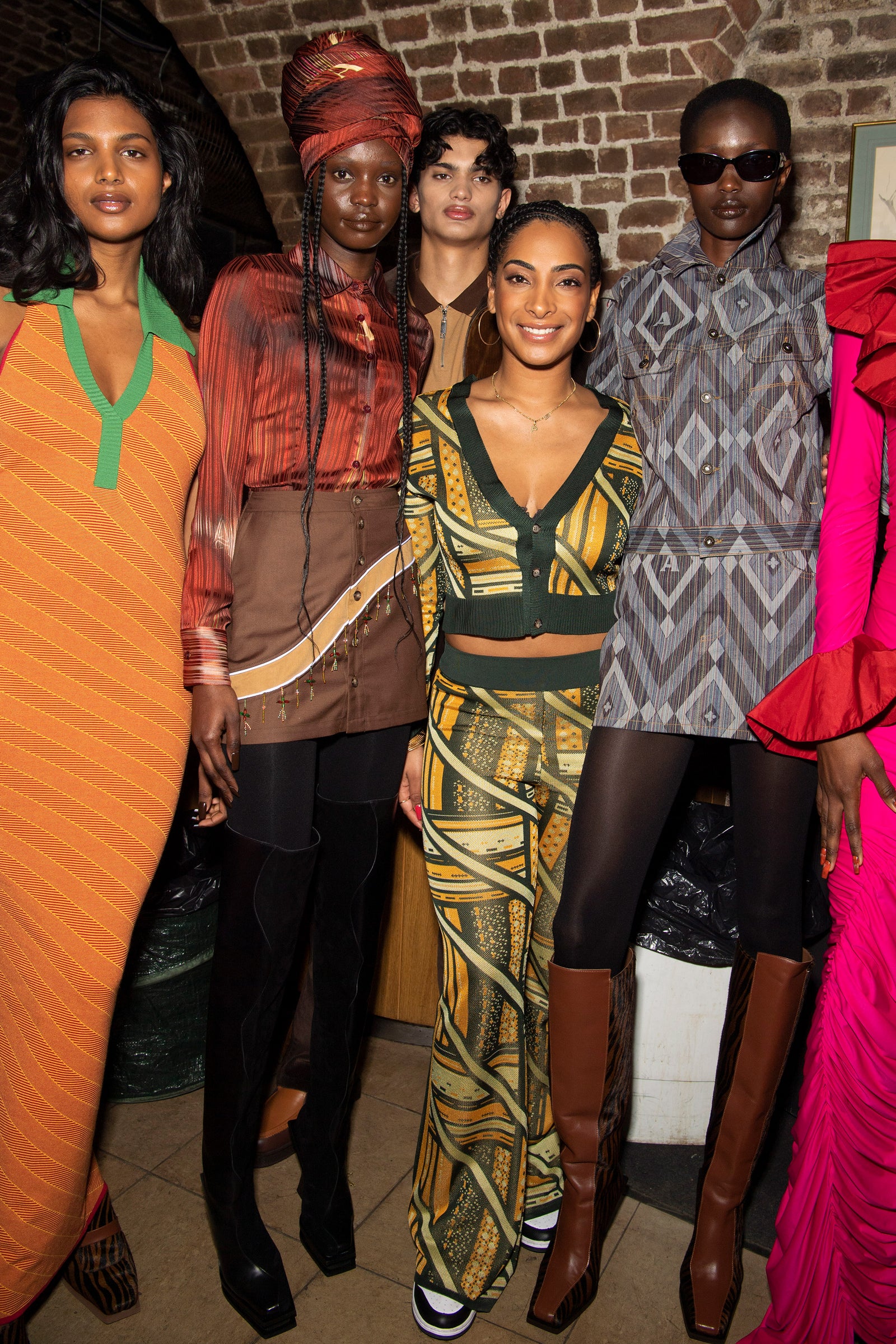 The Lead Up with Priya Ahluwalia

Creative director and founder, Priya Ahluwalia walk us through a hectic week in the lead-up to the brand's AW23 Symphony fashion show.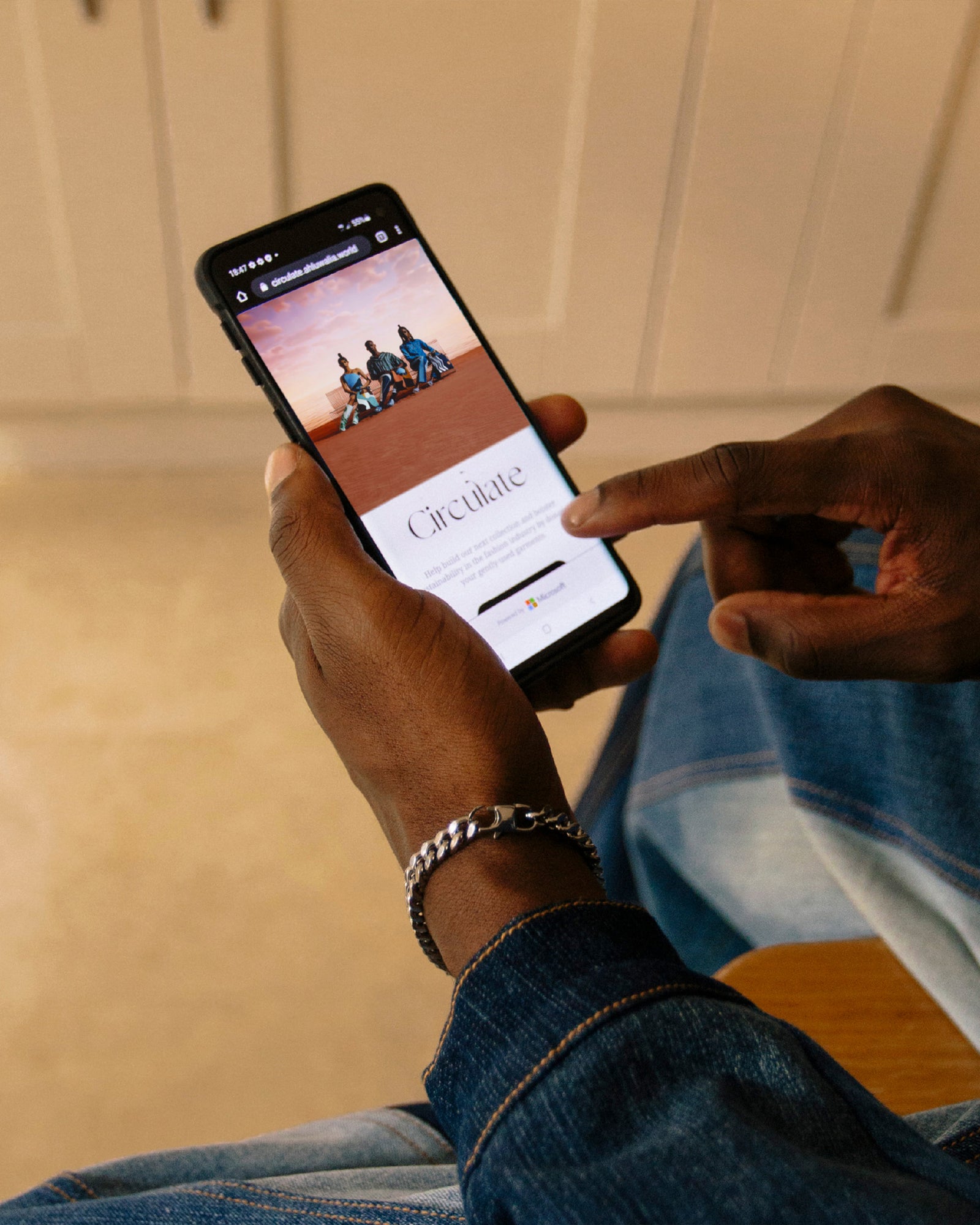 Circulate

Contribute to our next collection by trading in your cherished but unwanted garments for points you can claim for a future Ahluwalia purchase.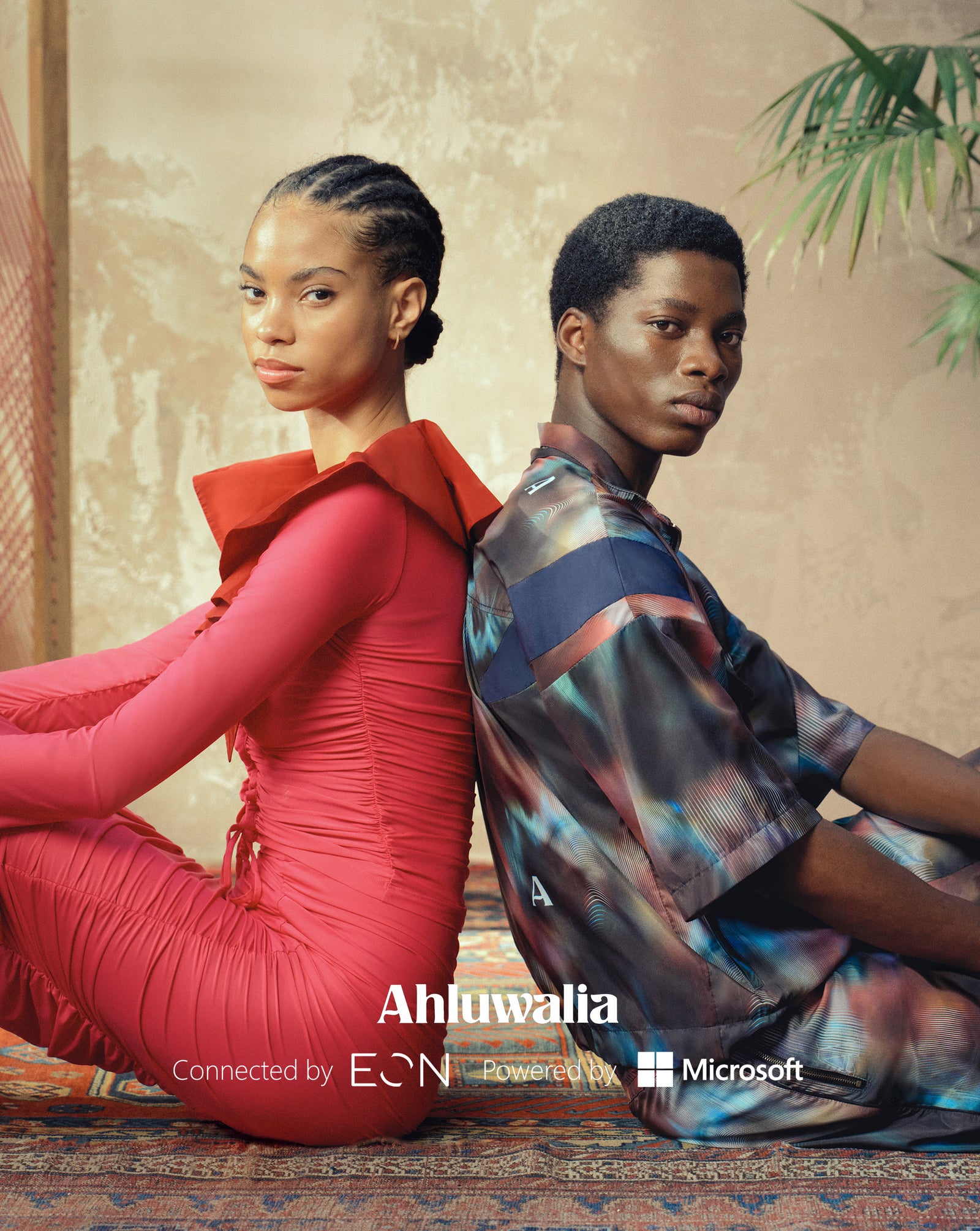 Symphony Unlocked

Ahluwalia presents Autumn Winter 2023 'Symphony collection', connected by EON. Powered by Microsoft. The collection and the stories behind them are connected by EON's cutting-edge digital ID technology, and powered by Microsoft Azure. Creating an experience that transcends clothing.

These digital identifiers can be found on the garments above the care label and can be easily accessed through a smartphone or other devices to provide a wealth of data including the detailed information about the garment, materials used, care instructions along with exclusive content from the collection. Empowering our community to make more informed decisions and choosing products that align with their values for a deeper connection.

Discover the story and collaboration here.