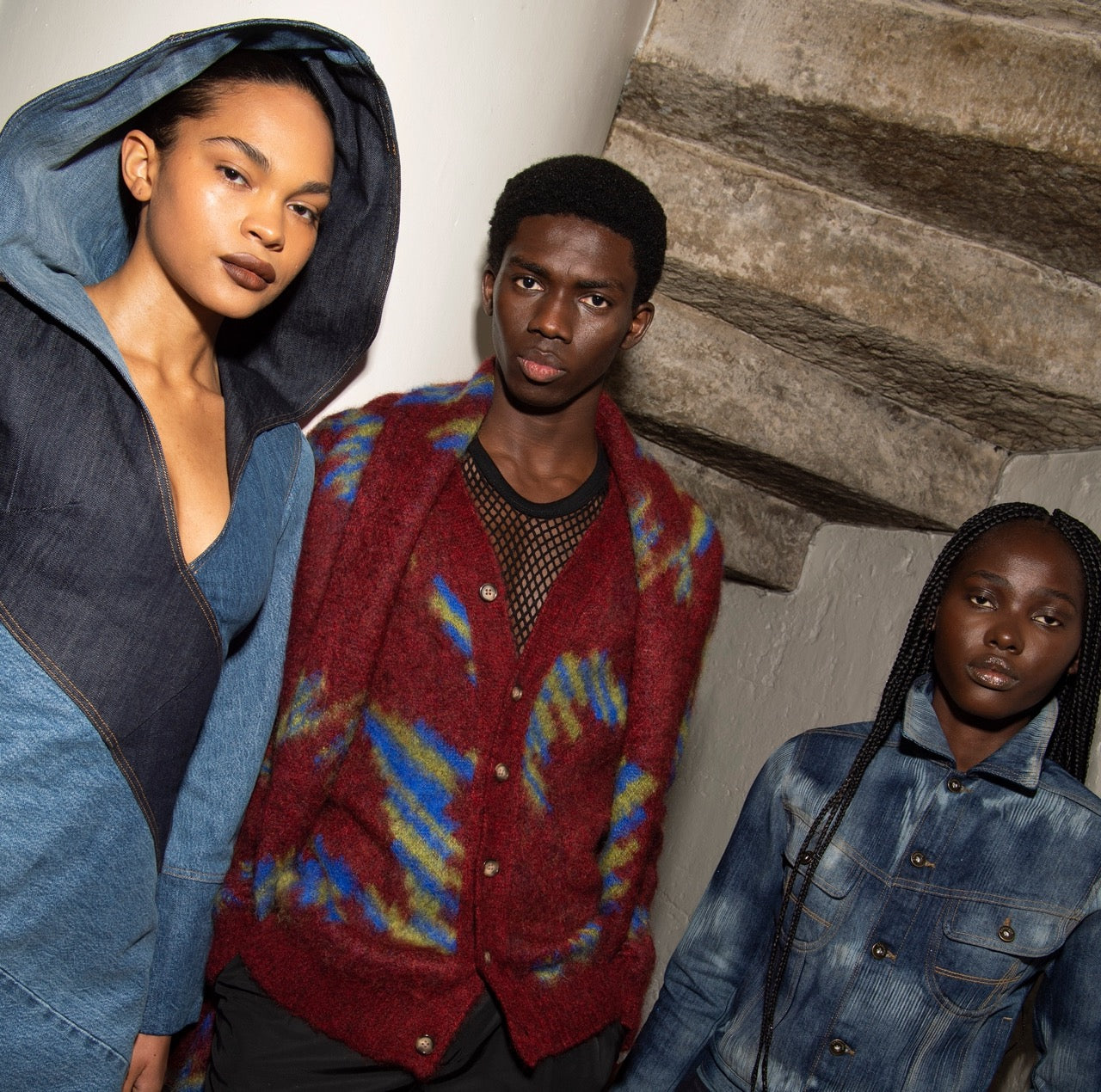 Ongoye Beanie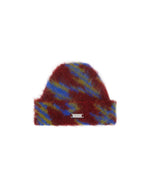 The Ongoye Beanie is a fun and funky spin on a beanie, with hats being a forerunner for Ahluwalia AW23. Sizzling with a periwinkle blue and slashes of muted tropical yellow against marooned Mohair yarn sourced from ethical farmers, it's undoubtedly due to be a favourite all year round from design to purpose.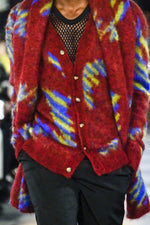 Fibre Stories
Super kid mohair is a high-quality natural fiber sourced responsibly from the fleece of Angora goats. Its softness, luster, and insulating properties creates a fabric that is luxurious to the touch and provides warmth and comfort. The production of super kid mohair follows strict standards to ensure the well-being of the goats and the sustainability of the industry.
The inclusion of nylon in the blend enhances the fabric's durability, strength, and elasticity. Nylon fibers add resilience and flexibility, making the garment resistant to stretching, wrinkling, and wear. This ensures that your clothing retains its shape and remains in excellent condition for a long time.
To ensure the highest standards of sustainability and social responsibility, our mohair garment is RMS (Responsible Mohair Standard) certified. This certification guarantees that the mohair used in our product is sourced from farms adhering to rigorous animal welfare, environmental, and social criteria.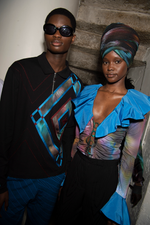 The soundwave print has become a focal point of the Symphony collection. From silk shirts to denim co-ords, the distorted design ripples across many of the AW23 silhouettes. Explore the story behind the print.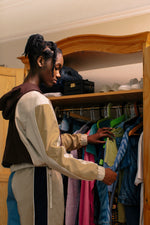 Contribute to our next collection by trading in your cherished but unwanted garments for points you can claim for a future Ahluwalia purchase.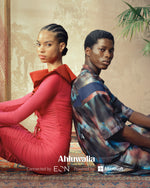 Ahluwalia presents Autumn Winter 2023 'Symphony collection', connected by EON. Powered by Microsoft. The collection and the stories behind them are connected by EON's cutting-edge digital ID technology, and powered by Microsoft Azure. Creating an experience that transcends clothing.
These digital identifiers can be found on the garments above the care label and can be easily accessed through a smartphone or other devices to provide a wealth of data including the detailed information about the garment, materials used, care instructions along with exclusive content from the collection. Empowering our community to make more informed decisions and choosing products that align with their values for a deeper connection.
Discover the story and collaboration
here
.