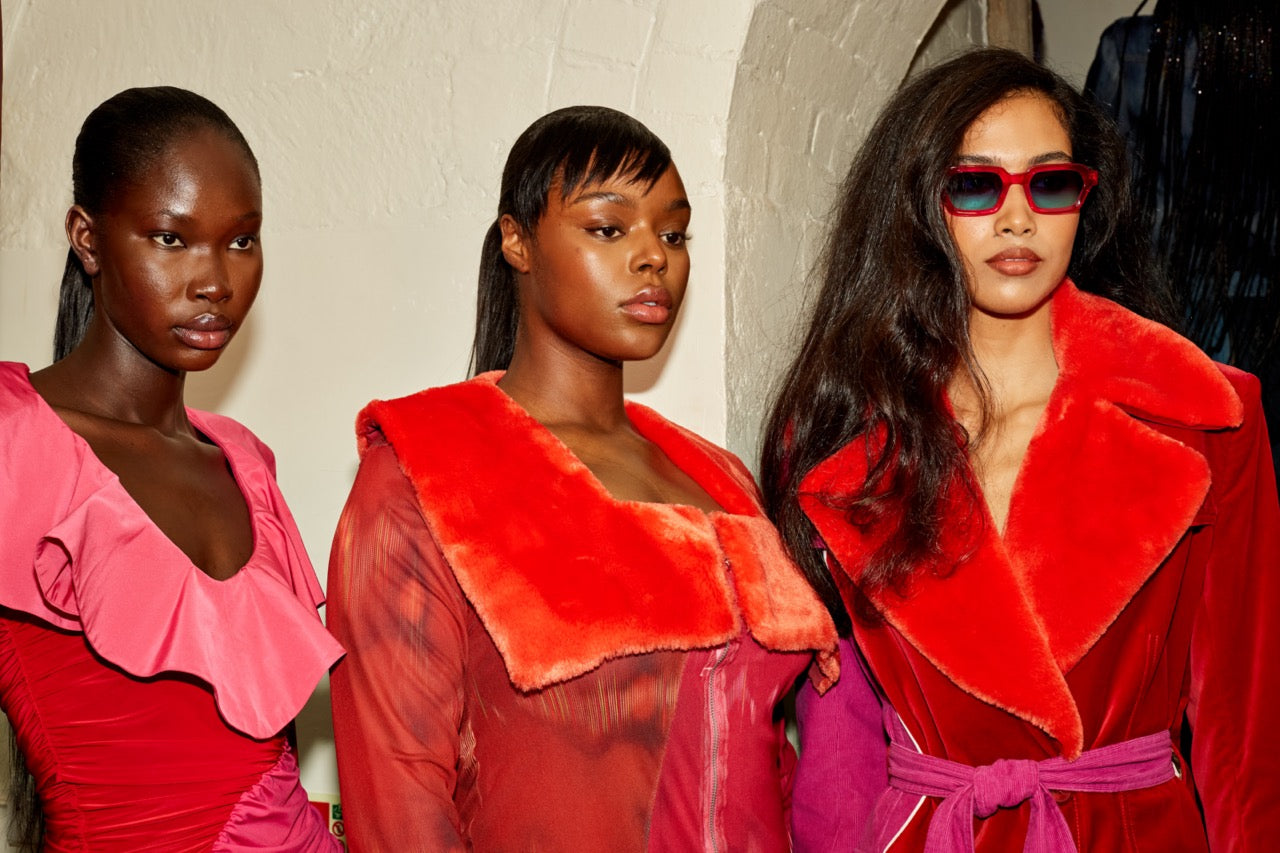 Rosie Ruffle Dress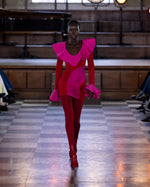 Formed from recycled Lycra, the mid-thigh, red Rosie Ruffle Dress boasts a fuschia-ruffled plunge neckline with cuffs to match, with a curved hot pink wave cutting through, enhancing the form-fitted nature of the dress.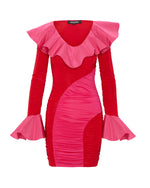 Fibre Stories
Recycled polyamide fibers are obtained from post-consumer and post-industrial waste, such as discarded fishing nets and textile remnants. This transformation of waste into high-quality fibers helps to reduce environmental pollution and conserve energy and water resources.
Elastane, also known as spandex or Lycra, provides essential stretch and flexibility to our fabric, ensuring a comfortable and form-fitting garment. The inclusion of elastane allows for ease of movement and shape retention, enhancing the overall fit and durability of the product.
In addition to our use of recycled materials, our fabric holds the Recycled Lycra Certificate. This certification validates our commitment to utilizing recycled Lycra fibers in our product, reinforcing our dedication to sustainable practices and transparency.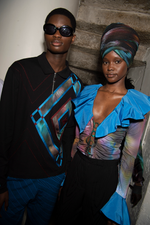 The soundwave print has become a focal point of the Symphony collection. From silk shirts to denim co-ords, the distorted design ripples across many of the AW23 silhouettes. Explore the story behind the print.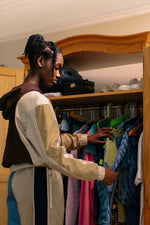 Contribute to our next collection by trading in your cherished but unwanted garments for points you can claim for a future Ahluwalia purchase.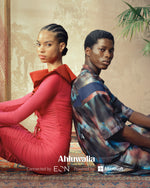 Ahluwalia presents Autumn Winter 2023 'Symphony collection', connected by EON. Powered by Microsoft. The collection and the stories behind them are connected by EON's cutting-edge digital ID technology, and powered by Microsoft Azure. Creating an experience that transcends clothing.
These digital identifiers can be found on the garments above the care label and can be easily accessed through a smartphone or other devices to provide a wealth of data including the detailed information about the garment, materials used, care instructions along with exclusive content from the collection. Empowering our community to make more informed decisions and choosing products that align with their values for a deeper connection.
Discover the story and collaboration
here
.