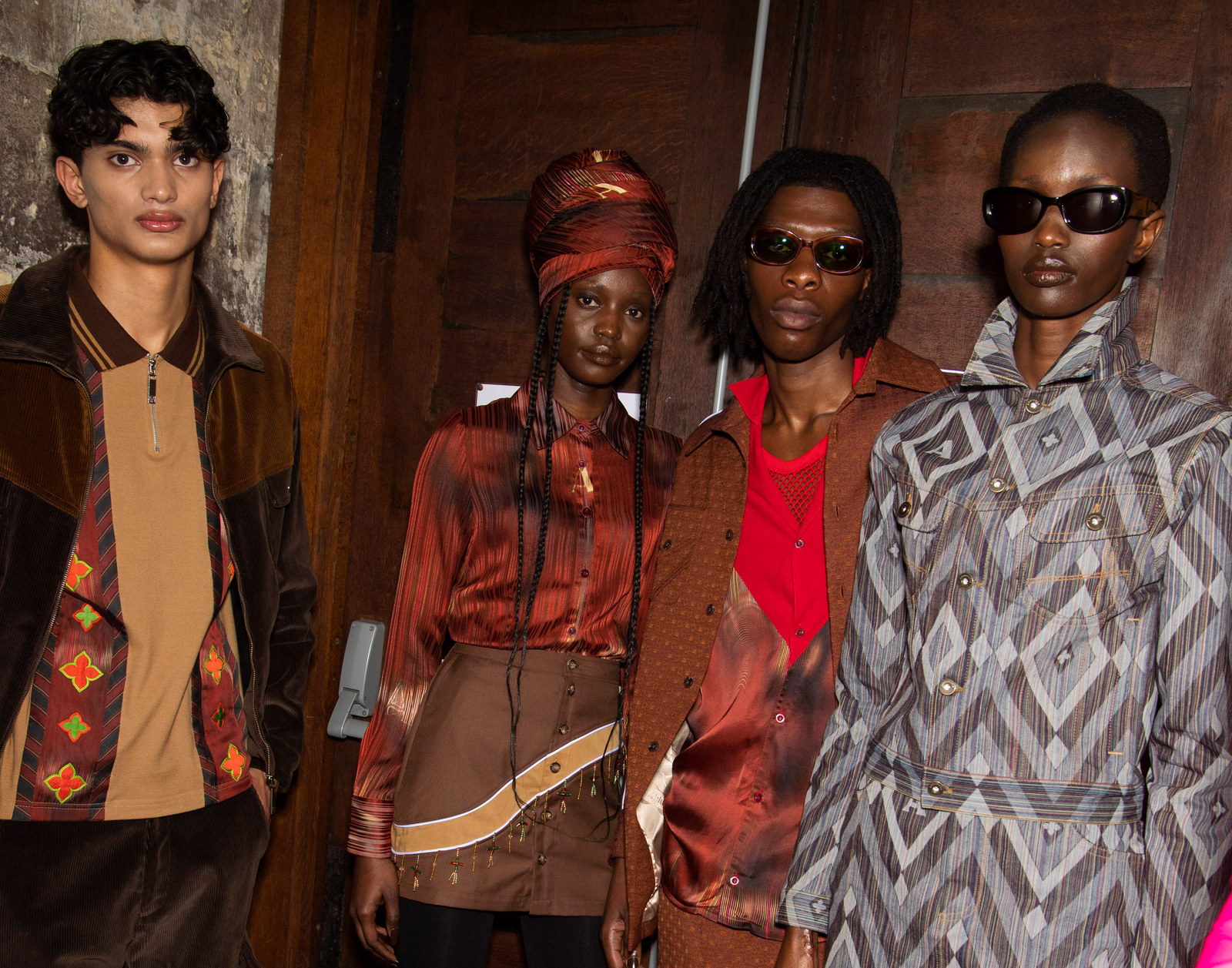 Safari Trouser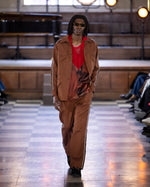 The Safari trousers are inspired by our Creative Director's own grandfather, who's wardrobe contents were full of bespoke outfits made in India over the last 30 years. The trousers have a subtle jacquard pattern throughout and a single stripe on each leg edged with Ahluwalia's recognisable white piping to conjur a contemporary yet nostaligic feeling for the wearer.

Available as part of a two-piece set. FSC certified and biodegradable.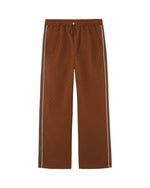 Fibre Stories
Polyester is a synthetic fibres derived from petroleum-based chemicals through a process called polymerisation. The fibres are lightweight, quick-drying and have excellent moisture-wicking capabilities.
Organic cotton is grown without the use of synthetic pesticides or genetically modified organism produced through sustainable farming practices that prioritise soil health and conserve water resources.
Elastane is a synthetic fibre known for its stretch provides elasticity allowing for a comfortable and flexible fit.
A blend of the three fibres offers durability, breathability and a comfortable stretch, ensuring a perfect fit and lasting quality. Made from deadstock jacquard fabric that is Circular Fashion System certified helping minise textile waste."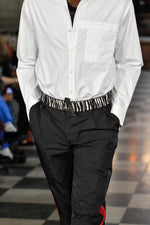 As the Ahluwalia brand continues to grow, adding greater variety to our accessories selection was a priority also. For Symphony, it felt like the best time to introduce hats into the mix. Discover our new range of accessories.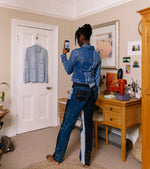 Contribute to our next collection by trading in your cherished but unwanted garments for points you can claim for a future Ahluwalia purchase.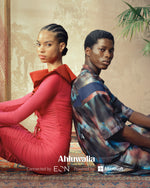 Ahluwalia presents Autumn Winter 2023 'Symphony collection', connected by EON. Powered by Microsoft. The collection and the stories behind them are connected by EON's cutting-edge digital ID technology, and powered by Microsoft Azure. Creating an experience that transcends clothing.
These digital identifiers can be found on the garments above the care label and can be easily accessed through a smartphone or other devices to provide a wealth of data including the detailed information about the garment, materials used, care instructions along with exclusive content from the collection. Empowering our community to make more informed decisions and choosing products that align with their values for a deeper connection.
Discover the story and collaboration
here
.