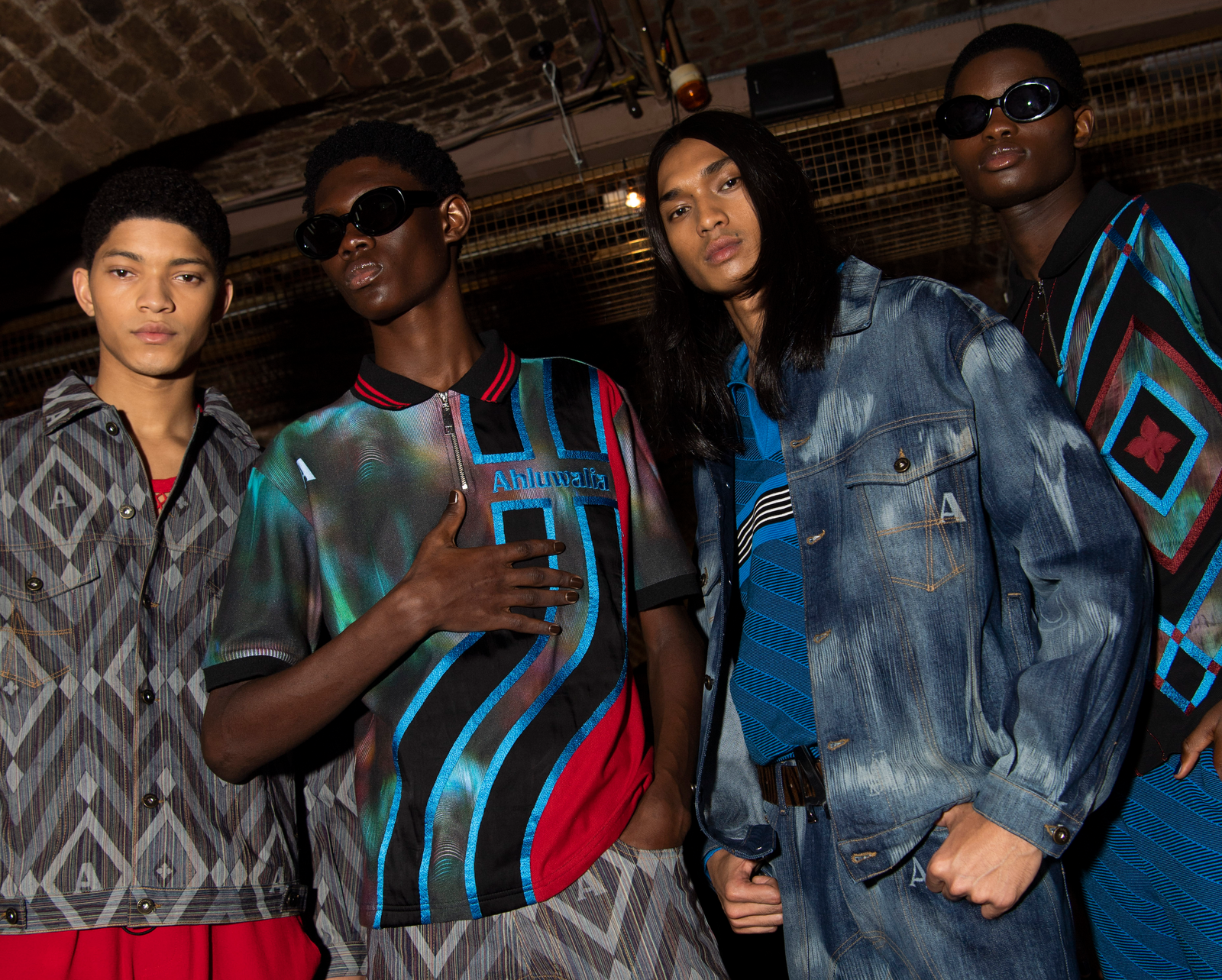 Sahara Short Sleeve Polo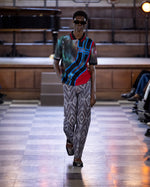 Made from ethically-sourced GOTS Certified Pique cotton, the Sahara Short Sleeve Polo has a slightly boxy fit featuring recurrent diamond motifs taking inspiration from the bodies of traditional instruments. With a cool-toned edge, boasting curved red panels, periwinkle outlines and green-infused soundwaves, this shirt is a great elevation of a wardrobe staple.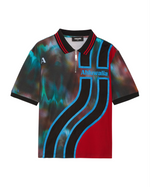 Fibre Stories
GOTS (Global Organic Textile Standard) ceritified Organic cotton is a fine fiber grown using menthods that reduce the use of harmful chemical. It offers exceptional softness, breathability, comfort, and is also hypoallergenic, making it a great choice for those with sensitive skin.
Viscose is a semi-synthetic fiber made from natural sources such as wood pulp. While not organic like cotton, it is known for its smoothness, lightweight feel, and drape. Viscose adds a touch of elegance and flow to the fabric, complementing the organic cotton's qualities.
GOTS certification guarantees that the organic cotton used in our product is sourced from environmentally friendly practices and processed according to strict social criteria. It also ensures that the entire supply chain, from fiber to finished product, meets rigorous organic standards.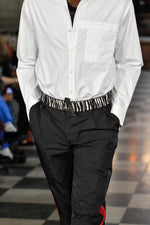 As the Ahluwalia brand continues to grow, adding greater variety to our accessories selection was a priority also. For Symphony, it felt like the best time to introduce hats into the mix. Discover our new range of accessories.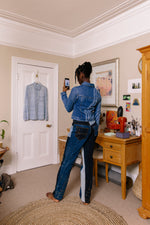 Contribute to our next collection by trading in your cherished but unwanted garments for points you can claim for a future Ahluwalia purchase.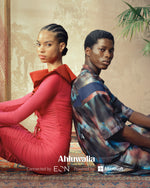 Ahluwalia presents Autumn Winter 2023 'Symphony collection', connected by EON. Powered by Microsoft. The collection and the stories behind them are connected by EON's cutting-edge digital ID technology, and powered by Microsoft Azure. Creating an experience that transcends clothing.
These digital identifiers can be found on the garments above the care label and can be easily accessed through a smartphone or other devices to provide a wealth of data including the detailed information about the garment, materials used, care instructions along with exclusive content from the collection. Empowering our community to make more informed decisions and choosing products that align with their values for a deeper connection.
Discover the story and collaboration
here
.