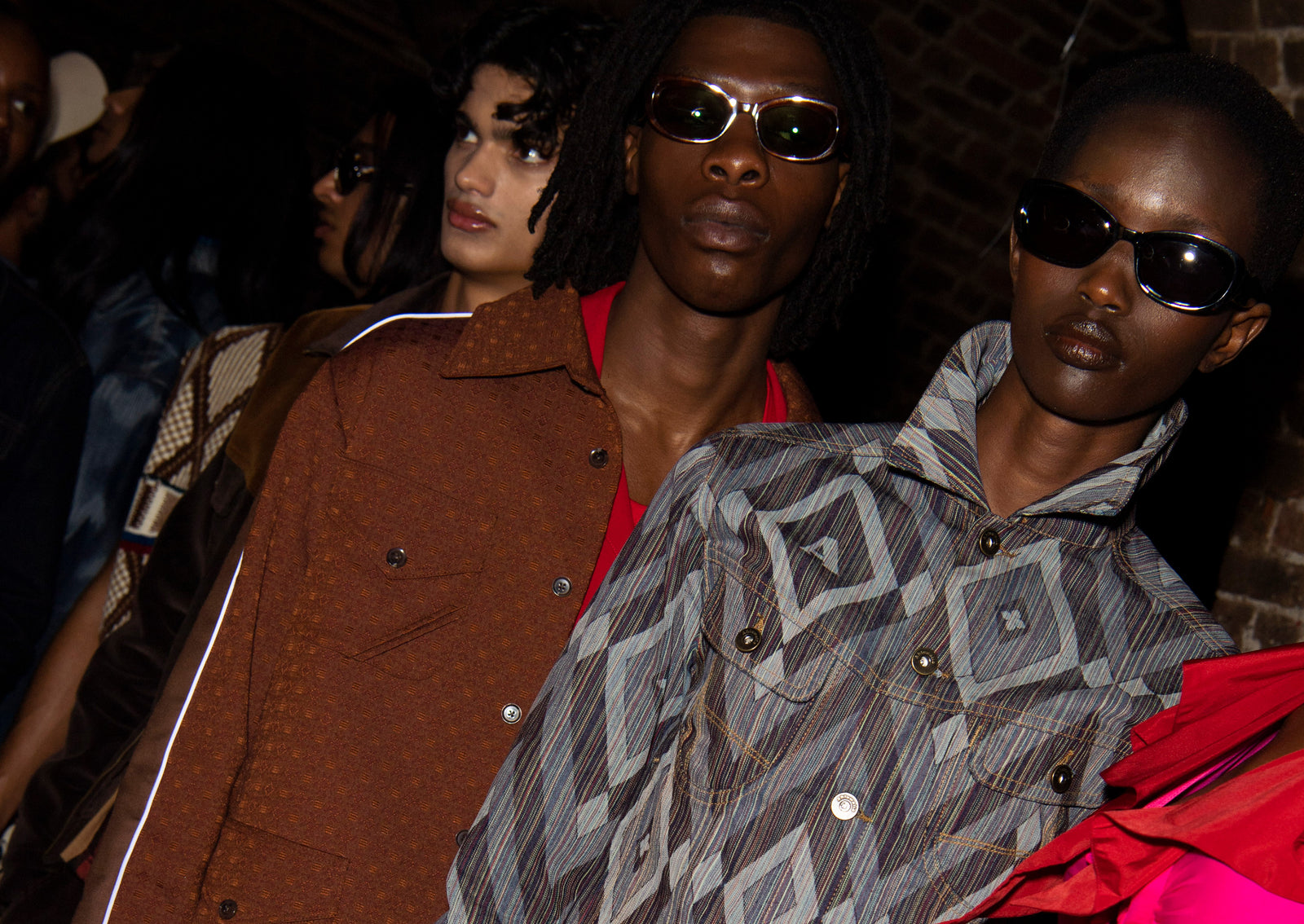 Signature Denim Jacket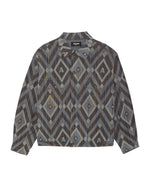 The Signature Denim Jacket benefits boasts a range of blue, cool-toned shades, sharply sectioned amongst a pattern that takes inspiration from the Sitar, a traditional Indian guitar. The laser striped design that populates the top layer of the jacket is also reminscent of the instruments strings. Made from upcycled denim.

This jacket is also available as part of a coord.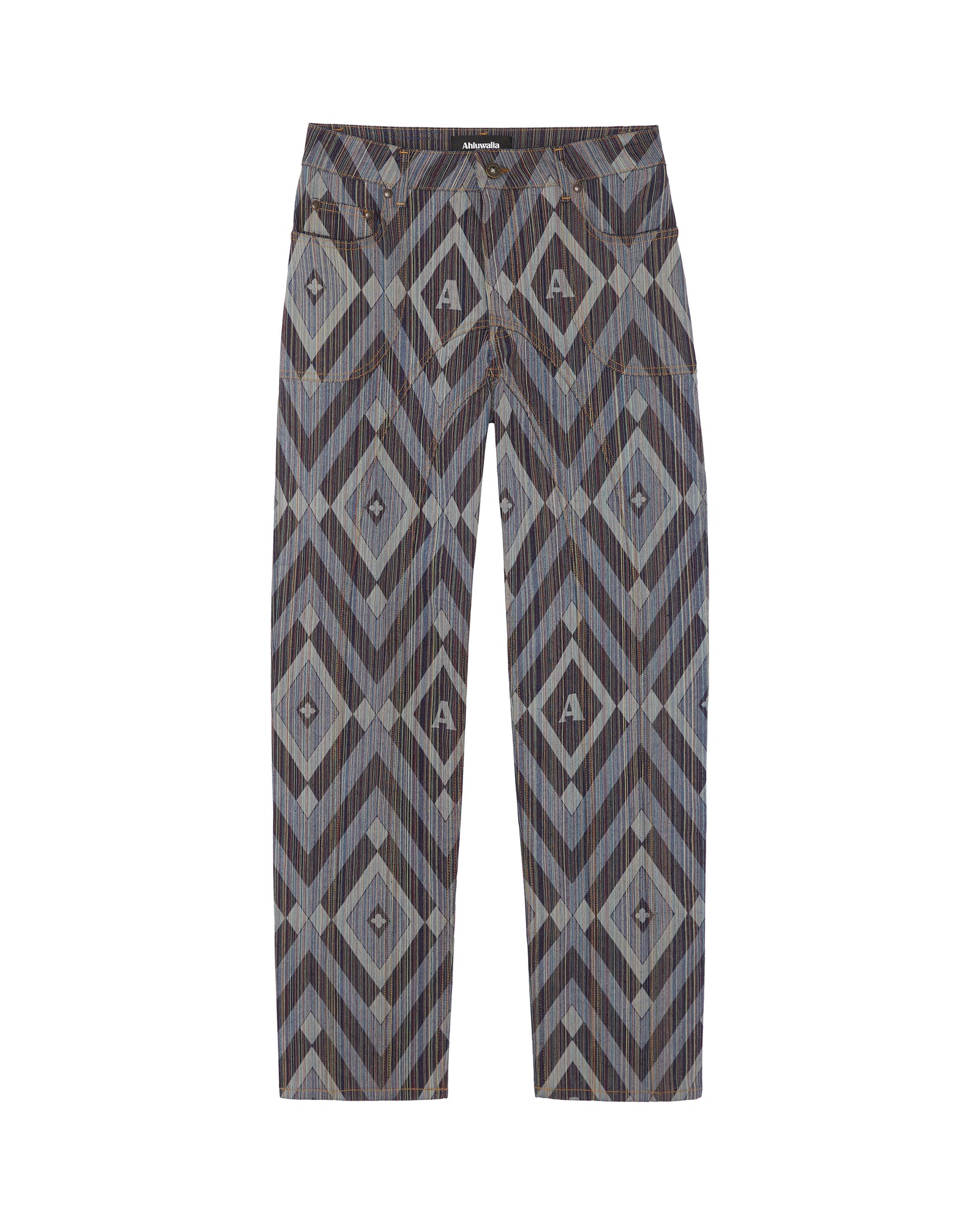 Fibre Stories
Organic cotton is grown without the use of synthetic pesticides or genetically modified organism produced through sustainable farming practices. It is a natural fibre that is soft, breathable and gentle on the skin.
Inclusion of elastane, also known as Lycra is a synthetic fibre known for its stretch provides elasticity allowing for a comfortable and flexible fit.
We partner with Troficolor who speciailise in upcycled denim from deastock yarns giving new life to materials that align with our circular fashion goals.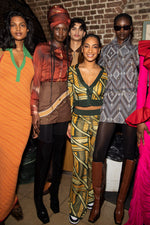 Creative director and founder, Priya Ahluwalia walk us through a hectic week in the lead-up to the brand's AW23 Symphony fashion show.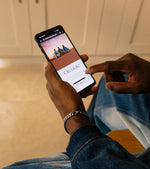 Contribute to our next collection by trading in your cherished but unwanted garments for points you can claim for a future Ahluwalia purchase.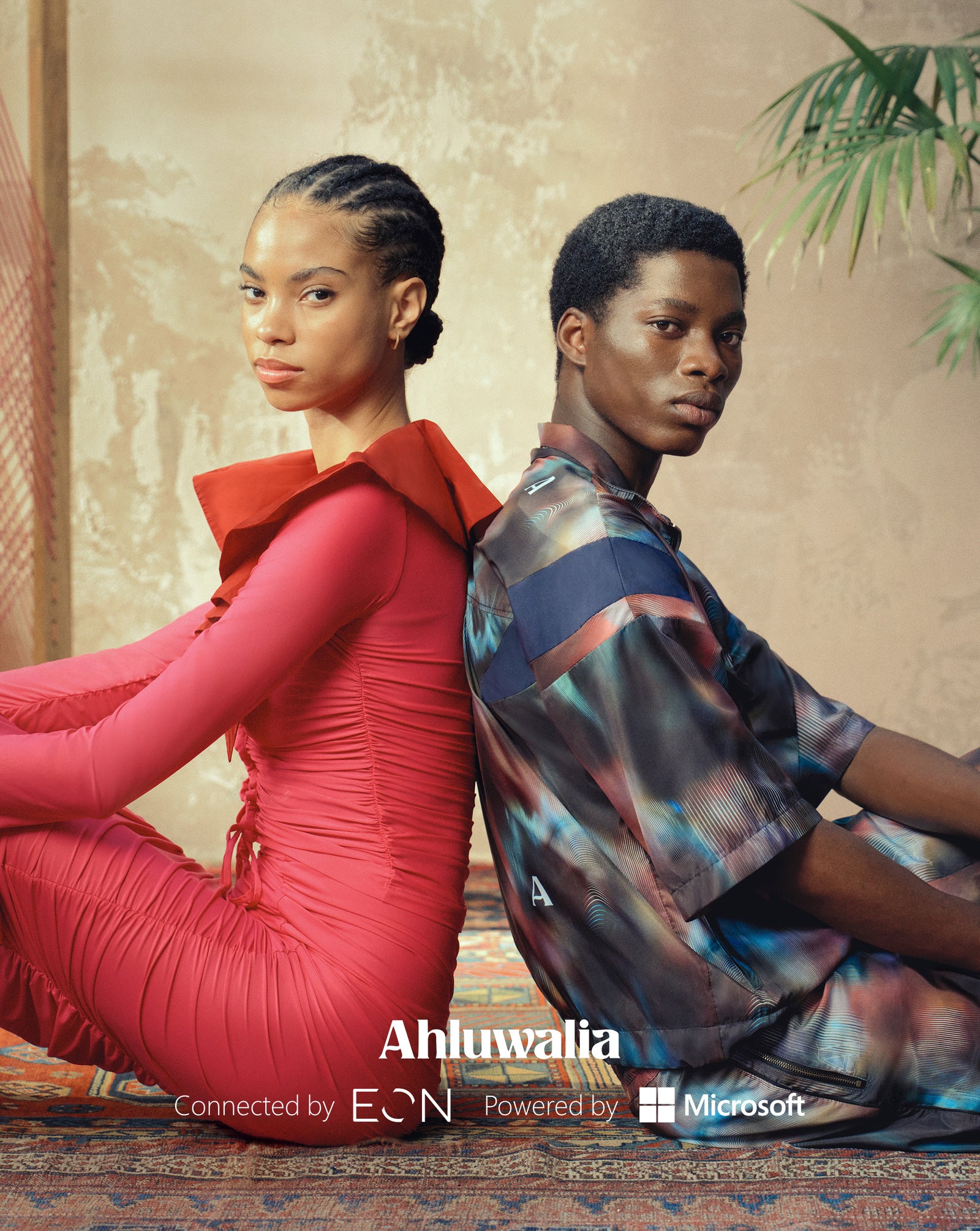 Ahluwalia presents Autumn Winter 2023 'Symphony collection', connected by EON. Powered by Microsoft. The collection and the stories behind them are connected by EON's cutting-edge digital ID technology, and powered by Microsoft Azure. Creating an experience that transcends clothing.
These digital identifiers can be found on the garments above the care label and can be easily accessed through a smartphone or other devices to provide a wealth of data including the detailed information about the garment, materials used, care instructions along with exclusive content from the collection. Empowering our community to make more informed decisions and choosing products that align with their values for a deeper connection.
Discover the story and collaboration
here
.