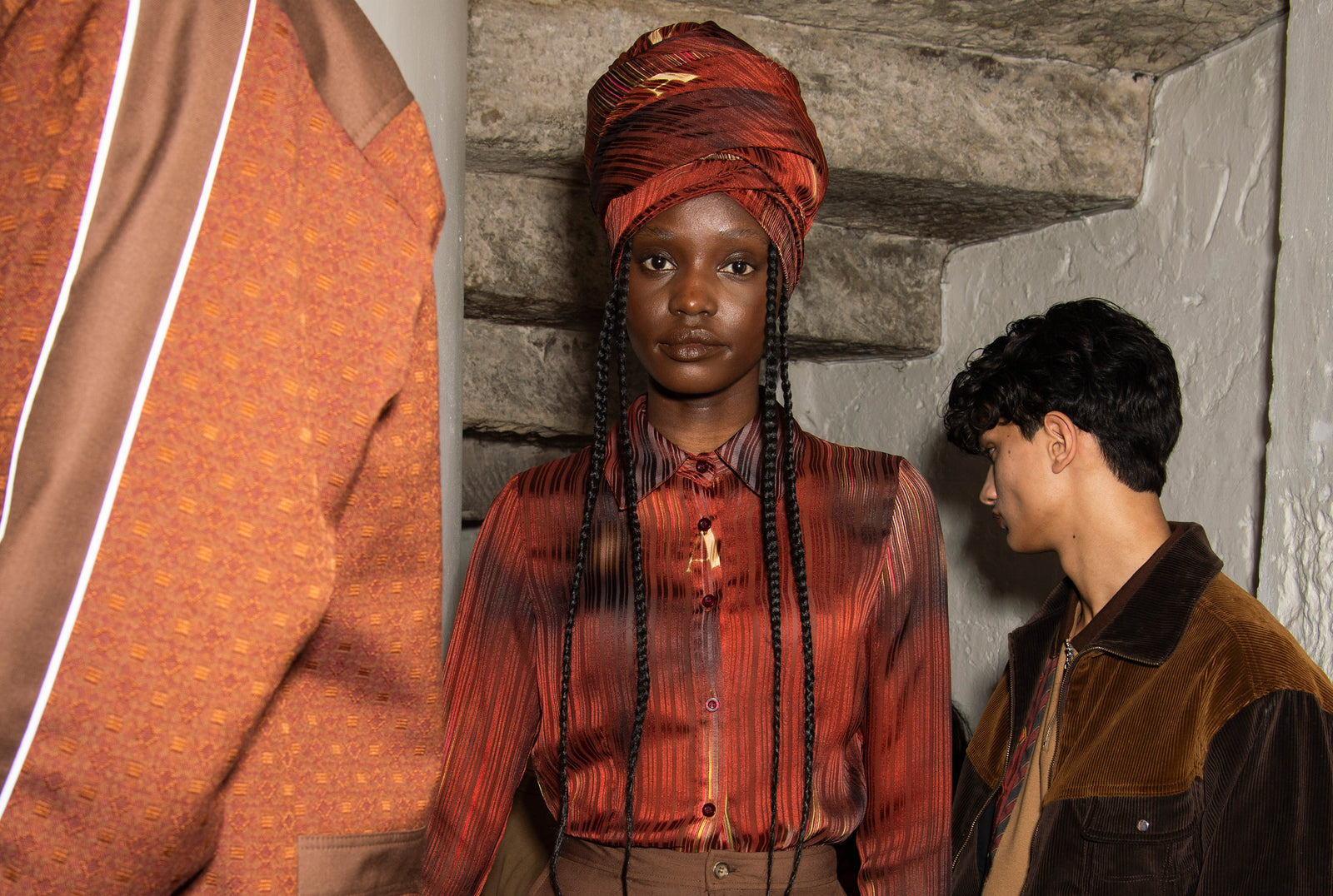 Koro Fitted Shirt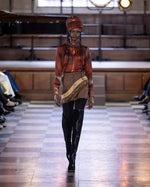 Consciously made from recycled polyester, the Koro Fitted Shirt is a long-sleeved shirt with autumnal-hued soundwaves blurred across it. With a cinched waist, it elevates the typical dimensions of the classic shirt and presents an Ahluwalia spin, making it fit for any and every occasion.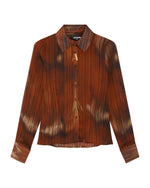 Fibre Stories
Recycled polyester is derived from post-consumer waste, such as plastic bottles or textile remnants, which are transformed into high-quality fibers through a meticulous recycling process.
Our fabric holds the Lisa certificate which ensures that the recycled polyester fibers used in our product meet stringent quality and environmental standards.
Moreover, our mill responsible for producing the fabric takes additional measures to protect both the environment and the well-being of individuals. Harsh chemicals, toxins, and harmful substances are eliminated during the dyeing and printing processes, minimizing the impact on water systems and ensuring the safety of both the workers and the end consumers.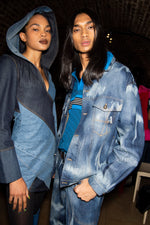 This season, a flurry of looks were constructed using upcycled fabrics and vintage denim. Explore new season denim.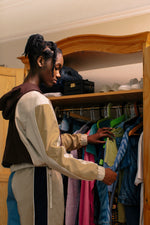 Contribute to our next collection by trading in your cherished but unwanted garments for points you can claim for a future Ahluwalia purchase.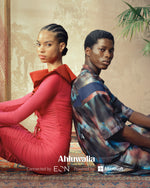 Ahluwalia presents Autumn Winter 2023 'Symphony collection', connected by EON. Powered by Microsoft. The collection and the stories behind them are connected by EON's cutting-edge digital ID technology, and powered by Microsoft Azure. Creating an experience that transcends clothing.
These digital identifiers can be found on the garments above the care label and can be easily accessed through a smartphone or other devices to provide a wealth of data including the detailed information about the garment, materials used, care instructions along with exclusive content from the collection. Empowering our community to make more informed decisions and choosing products that align with their values for a deeper connection.
Discover the story and collaboration
here
.