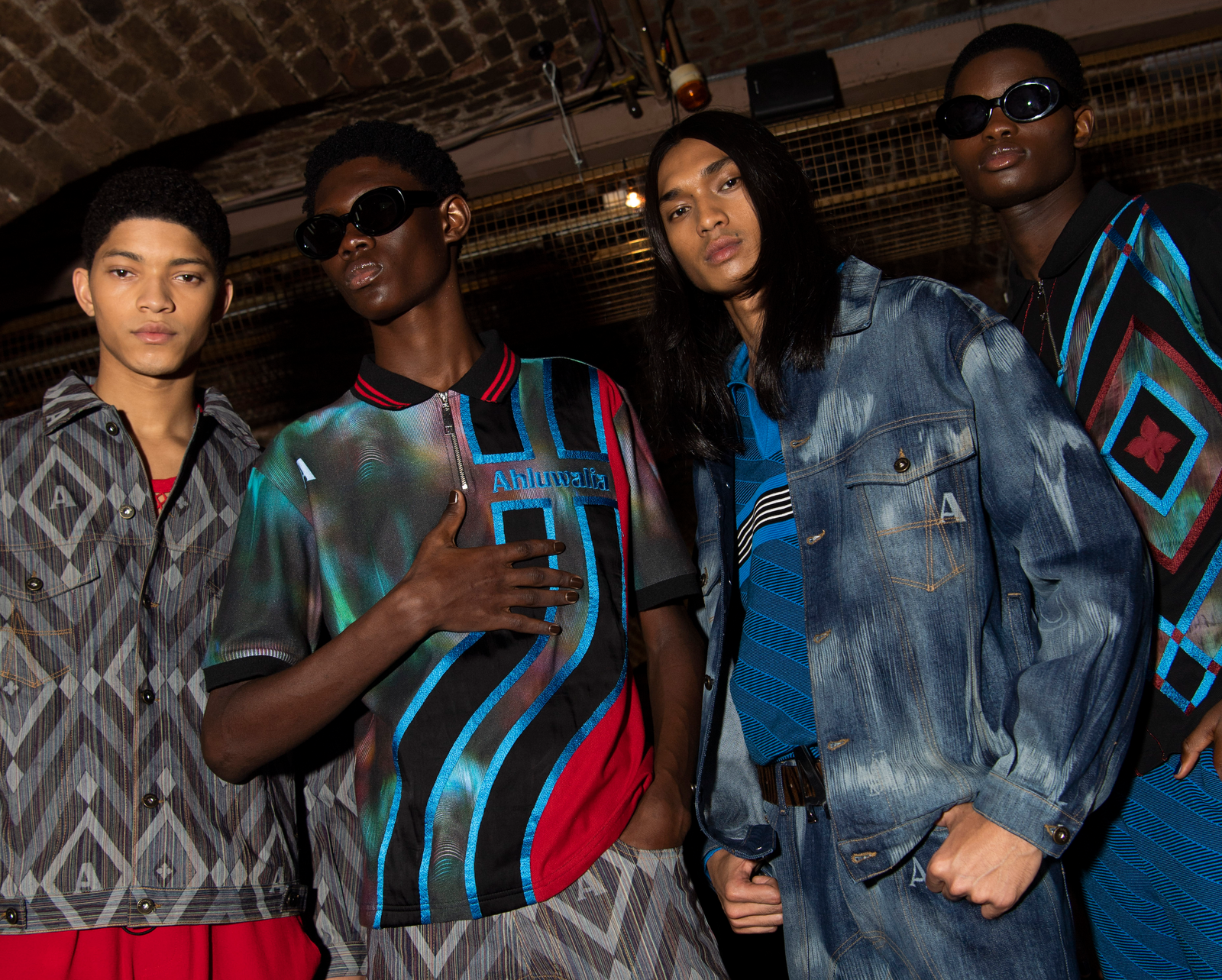 Signature Denim Jacket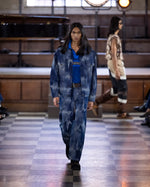 The Signature Denim Jacket is cut from recycled organic denim and laser etched with a custom print featuring sound waves from Sade's 'Kiss of Life' song celebrating one of the many sounds of Ahluwalia. The iconic Smiley symbol can be found in the print being explored in new and exciting ways in collaboration with the brand whose has played a key role in music culture in so many ways over the years. Consciously made with ethically sourced Oeko Tex certified cotton and non chemical laser finish.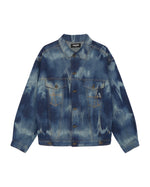 Fibre Stories
Recycled denim cotton is derived from post-consumer denim waster, such as discarded jeans or fabric scraps. Through a recycling process, the denim waste is transformed into new fibres which are spun into yarns.
A blend of recycled cotton, polyester, and viscose ensure a comfortable and soft feel against your skin. Recycled polyester is obtained by processing post-consumer plastic bottles and other plastic waste into new fibres.Viscose is a popular and versatile fiber that is a semi-synthetic fiber made from natural materials, primarily wood pulp.
An Oeko-Tex certified denim cotton gurantees that the fabroc meets the environmental and social standards, unclusing traceability of materials, responsible manufacturing processes and restrictions on the use of harmful substances.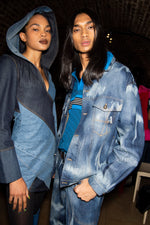 This season, a flurry of looks were constructed using upcycled fabrics and vintage denim. Explore new season denim.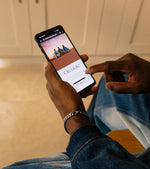 Contribute to our next collection by trading in your cherished but unwanted garments for points you can claim for a future Ahluwalia purchase.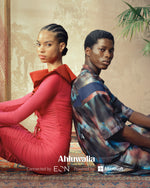 Ahluwalia presents Autumn Winter 2023 'Symphony collection', connected by EON. Powered by Microsoft. The collection and the stories behind them are connected by EON's cutting-edge digital ID technology, and powered by Microsoft Azure. Creating an experience that transcends clothing.
These digital identifiers can be found on the garments above the care label and can be easily accessed through a smartphone or other devices to provide a wealth of data including the detailed information about the garment, materials used, care instructions along with exclusive content from the collection. Empowering our community to make more informed decisions and choosing products that align with their values for a deeper connection.
Discover the story and collaboration
here
.