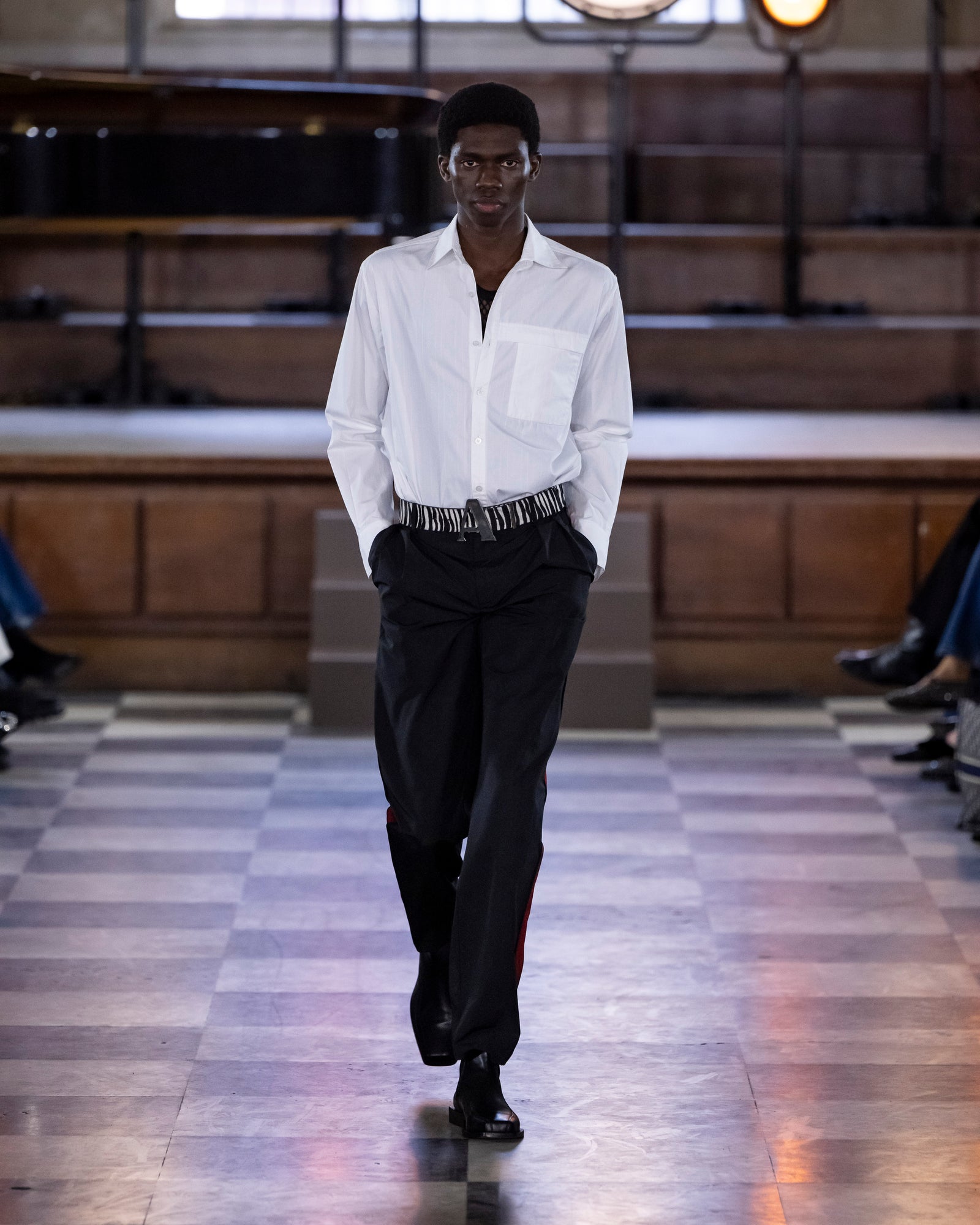 Symphony Accessories
After spending time working on previous shows and a short film where Priya was able to work closely with the producers at Woodgrain Studio, the reminder of how powerful music was as a resource found its way to the centre of the planning page. So, with music, soundwaves and synths as the visual backdrop, this season was bursting with colour and patterns that honoured the wonderful melodies that our Creative Director has grown up with. And amidst those sultry silhouettes and glimmers of gem appliques, a new piece made its way into the collection.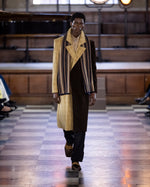 As the Ahluwalia brand continues to grow, adding greater variety to our accessories selection was a priority also. For Symphony, it felt like the best time to introduce hats into the mix.

From the wine red mohair Ongoye beanies with jagged prints running through it to palm-leaf green wool Calypso beanies with soundwave-inspired patterns marked across it, AW23 brought an exciting take on a seasonal staple. Pushing the brand's conscious approach to the forefront, Ahluwalia was able to use Oeko Tex certified Merino wool and RMS Certified Mohair. Made intricately to provide a soft base, 'ideal for inter-seasonal knitwear, the beanies this season are basic in their construction but lightweight.'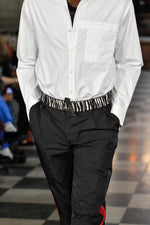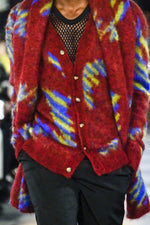 All of the beanies introduced this season were inspired by Ahluwalia's fond memories of the UK garage scene and summer carnivals, where the music was pulsing and people would show up in head-to-toe full glam reminiscent of music-infused occasions across the African and Caribbean diaspora. As music was the crux of this collection, it felt natural to introduce these accessories with prints that honoured the research and inspirations that led our creative director to create Symphony. From 50 Cent to Joe to 2Pac, the hat - whether a beanie or a cap - has been a staple accessory within Black music culture, and perhaps subconsciously, that comes to the forefront this season. It's more than just taking inspiration from the aesthetic and stylistic curation of it, but a subtle honouring of those who left a lasting legacy.

So, whether you're looking to elevate jazz up an evening outfit or you want a stylish piece to elevate your carnival outfit, this season - as with them all - Ahluwalia has you covered.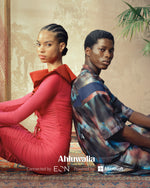 Ahluwalia presents Autumn Winter 2023 'Symphony collection', connected by EON. Powered by Microsoft. The collection and the stories behind them are connected by EON's cutting-edge digital ID technology, and powered by Microsoft Azure. Creating an experience that transcends clothing.
These digital identifiers can be found on the garments above the care label and can be easily accessed through a smartphone or other devices to provide a wealth of data including the detailed information about the garment, materials used, care instructions along with exclusive content from the collection. Empowering our community to make more informed decisions and choosing products that align with their values for a deeper connection.
Discover the story and collaboration
here
.