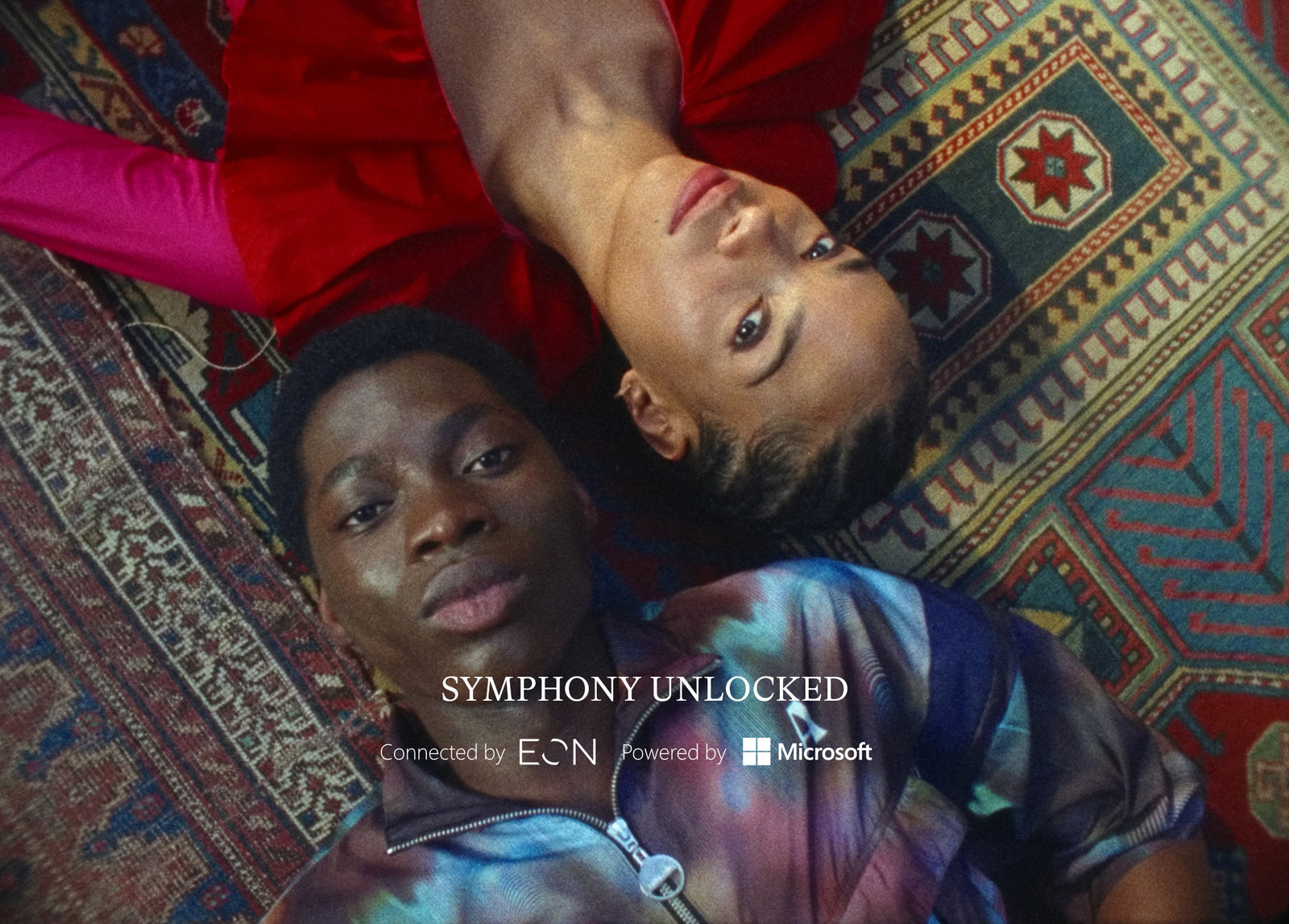 Connect to our Autumn Winter 23 'Symphony' collection at the scan of the Digital ID where each garment guides you through a unique story, inviting you to become a part of each item's journey.

For this season, Creative Director, Priya Ahluwalia took inspiration from the music that shaped her life - Bollywood soundtracks, mainstream Hip-Hop that littered the airwaves in the 90s and 00s, bashment and house music she enjoyed in her teens and more recently the afrobeat and neo-wave R&B she listens to, translating them into visual form in her designs.

During the making of the collection, and lead-up to the show, Creative Director, Priya Ahluwalia curated sounds which inspired the collection, you can listen to the playlist here.
With 'Symphony', the genesis starts with sound. Finding a story not only in the music but its process, Priya Ahluwalia weaves the beauty of sonic creation directly into the collection. Music waves and notes inspire jacquard patterns on mohair knitwear and track tops and accompanying shorts.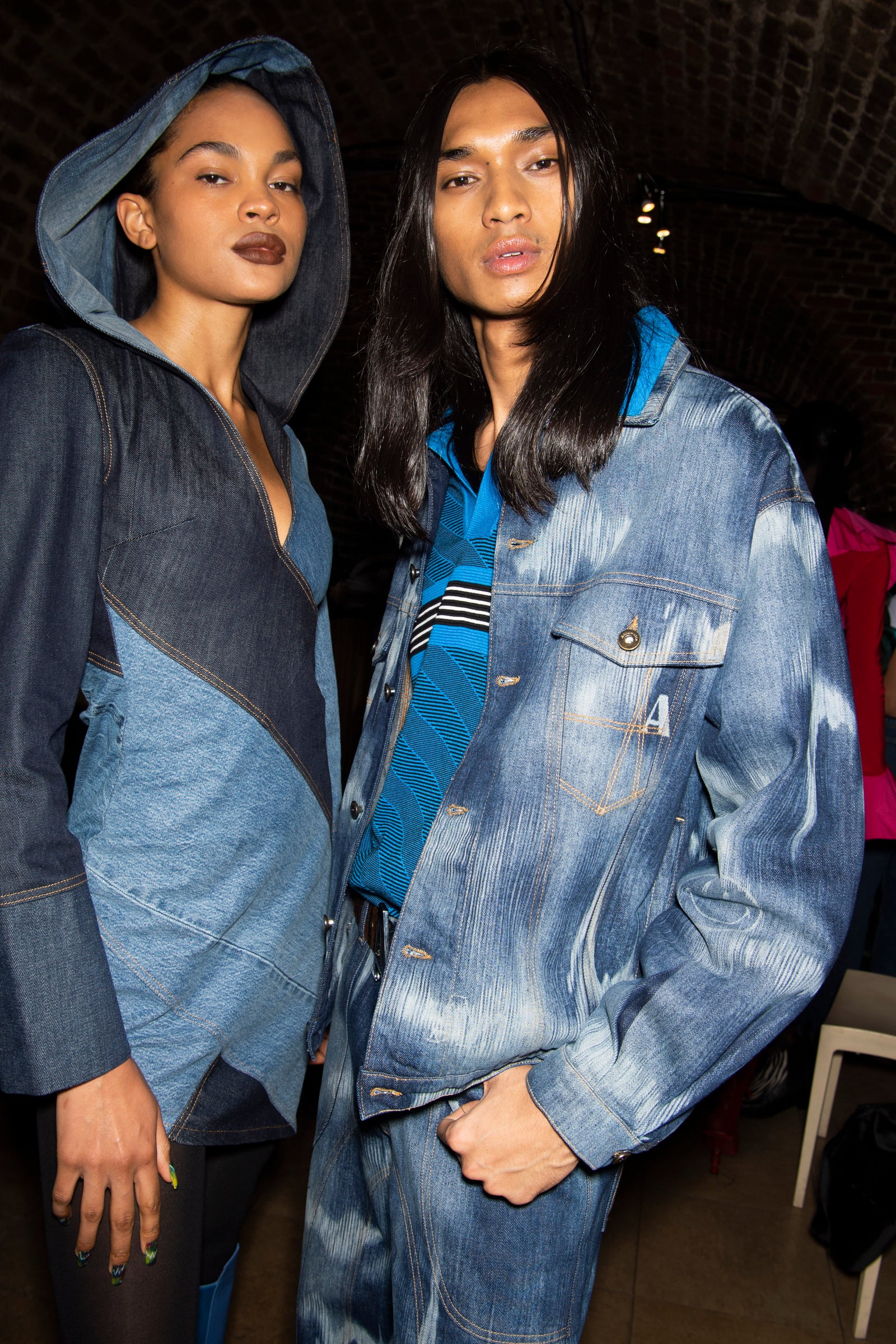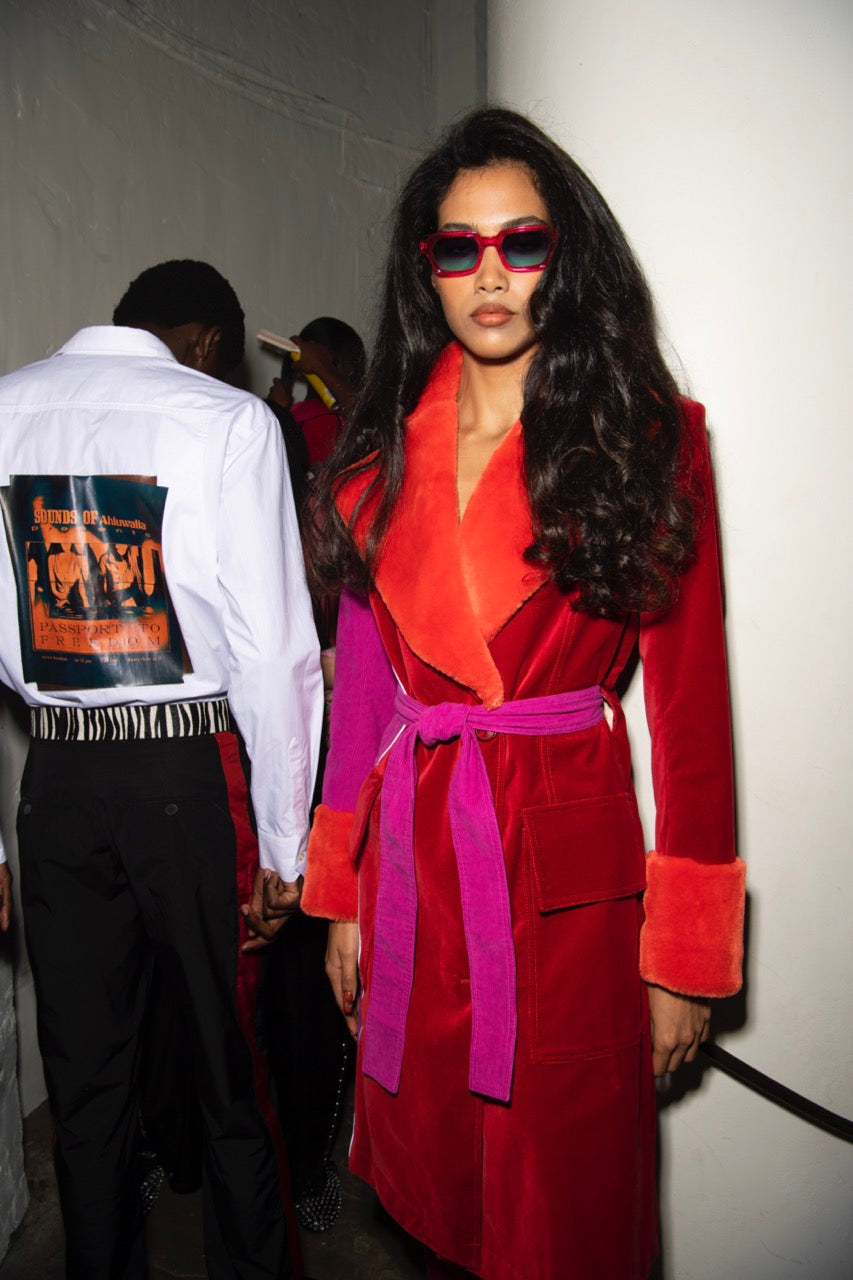 "We create clothes that are meant to be cherished and stand the test of time. Each piece tells a unique story that draws inspiration from the rich tapestry of art, literature, music and culture. With the help of Eon and Microsoft, we can now share that story with the world. Being environmentally and socially conscious is something that is very important to us, we want people to engage with the history of each garment, how it was made, where it has come from and, when they're finished enjoying the piece, to be able to give it a new life."

- Creative Director and Founder, Priya Ahluwalia.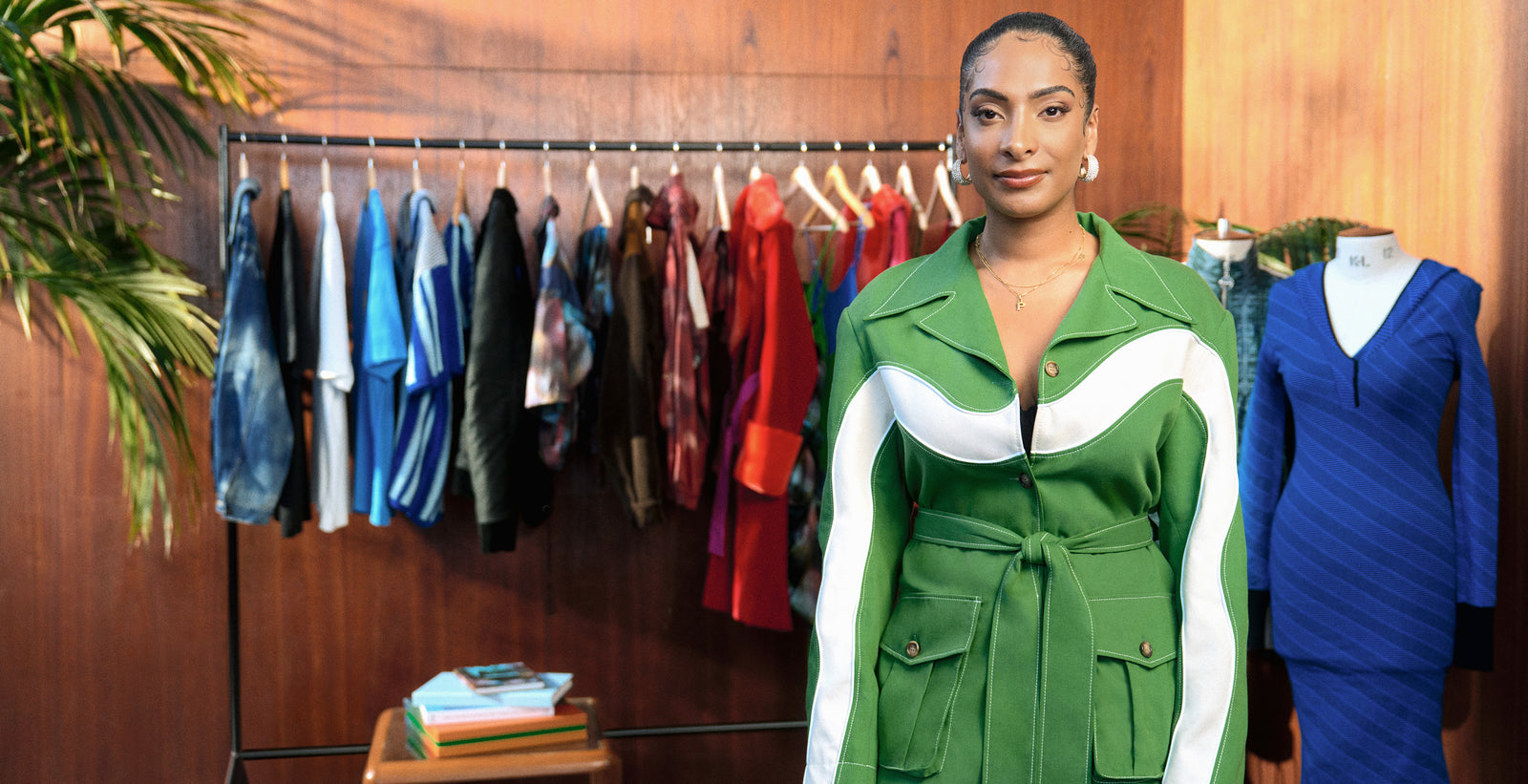 Autumn Winter'23 Symphony Soundtrack

The symphony soundtrack journeyed through light percussion featuring sporadically with light jazz, then built up into a 90's R&B vibe, influenced by artists such as Sade and Lauryn Hill but with distorted samples. Sensual but punctuated with kick drums. Then it moved into a 'House' section with Afrobeat vocals.  On the show day, the soundtrack created in collaboration with Woodgrain studio featured live music played by pianist Insxght and saxophonist, Solaariss.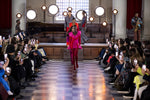 In collaboration with EON powered by Microsoft, we blur the boundaries between the physical and digital, converging the worlds of fashion and technology making clothing traceable, circular and interactive with Digital ID technology. Using digital identifiers (Digital IDs) that are connected to the EON platform, powered by Microsoft Azure, each garment has its own personal fingerprint that is entirely unique to it. These Digital IDs reveal the story of the garment's inspiration, the journey it has taken to get to you and exclusive content and interviews.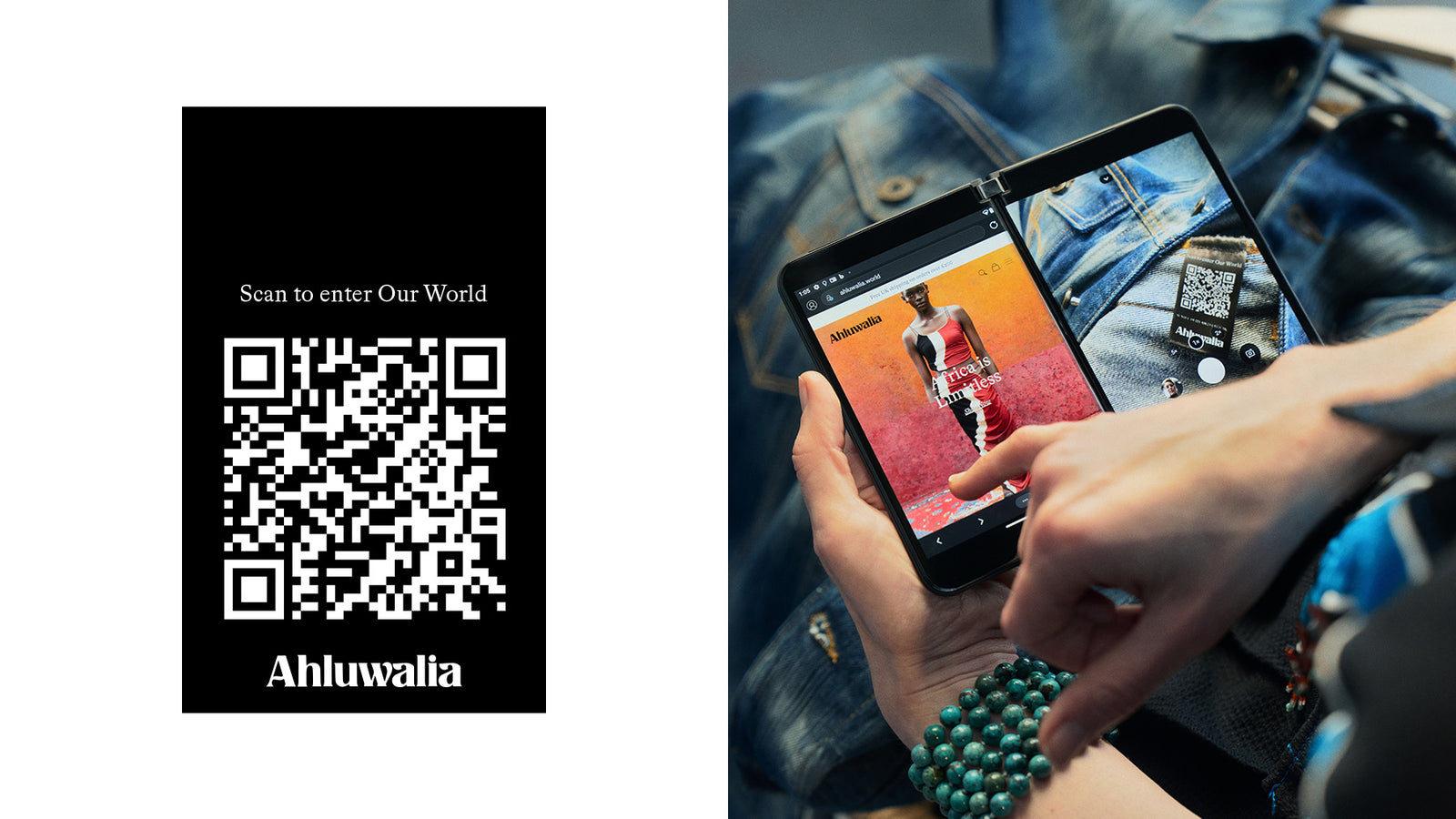 Scan the Digital ID on the left to explore the story of our Signature Denim Jacket and discover more.

Each item in the collection features a unique Digital ID, which stores and details the story and design details for the garment – making it traceable, intelligent and interactive. Connected by EON's Product Cloud platform, powered by Microsoft Azure, each garment has a QR code printed on the care label, enabling customers to scan to reveal rich product information, the unique design story behind each piece, each garment's composition and sustainability certificates, as well as following its journey through the supply chain to sale and beyond.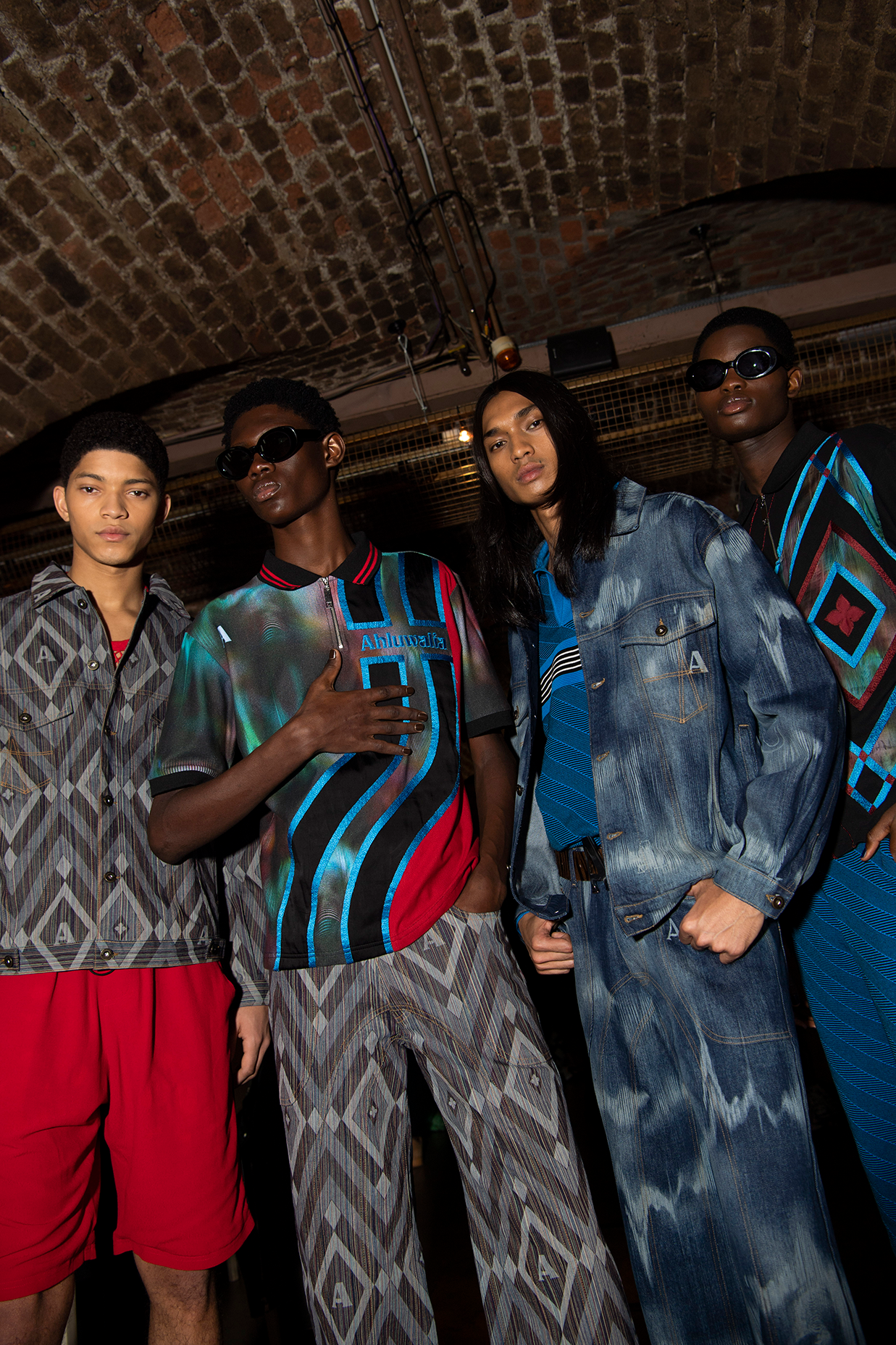 "Digital IDs give every product a voice so brands can share their journey with customers. The story no longer begins and ends at checkout. Now all the creativity and attention-to-detail that designers like Priya Ahluwalia pour into their clothes can live with the garment forever."

- Natasha Franck, Founder and CEO at EON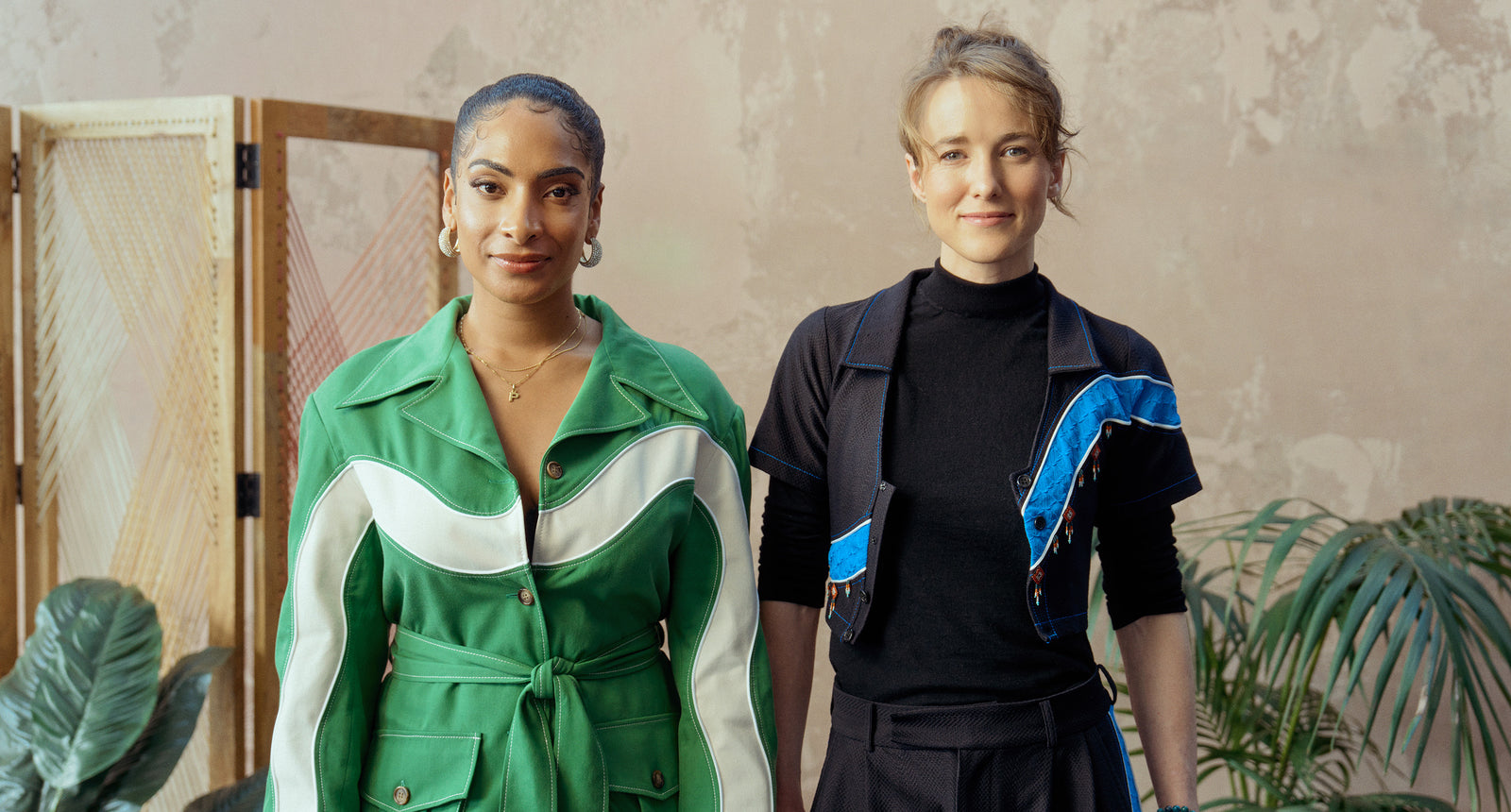 EON is widely recognised as the leader in Digital ID technology for the retail industry and powers product digitisation for some of fashion's largest brands. EON and Microsoft share a joint commitment to scale circular business models, collaborating with brands such as Ahluwalia to provide technological solutions to support the circular economy.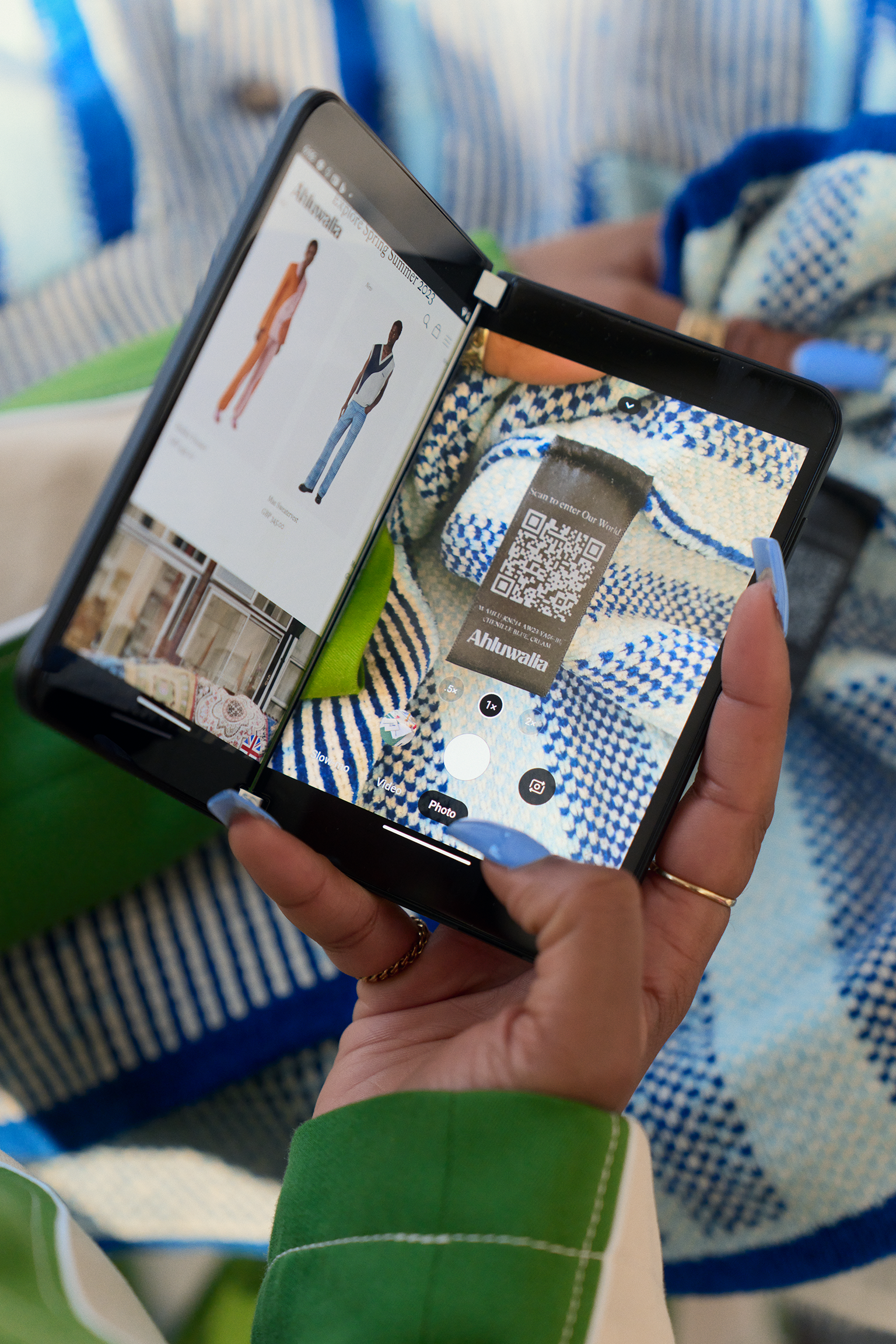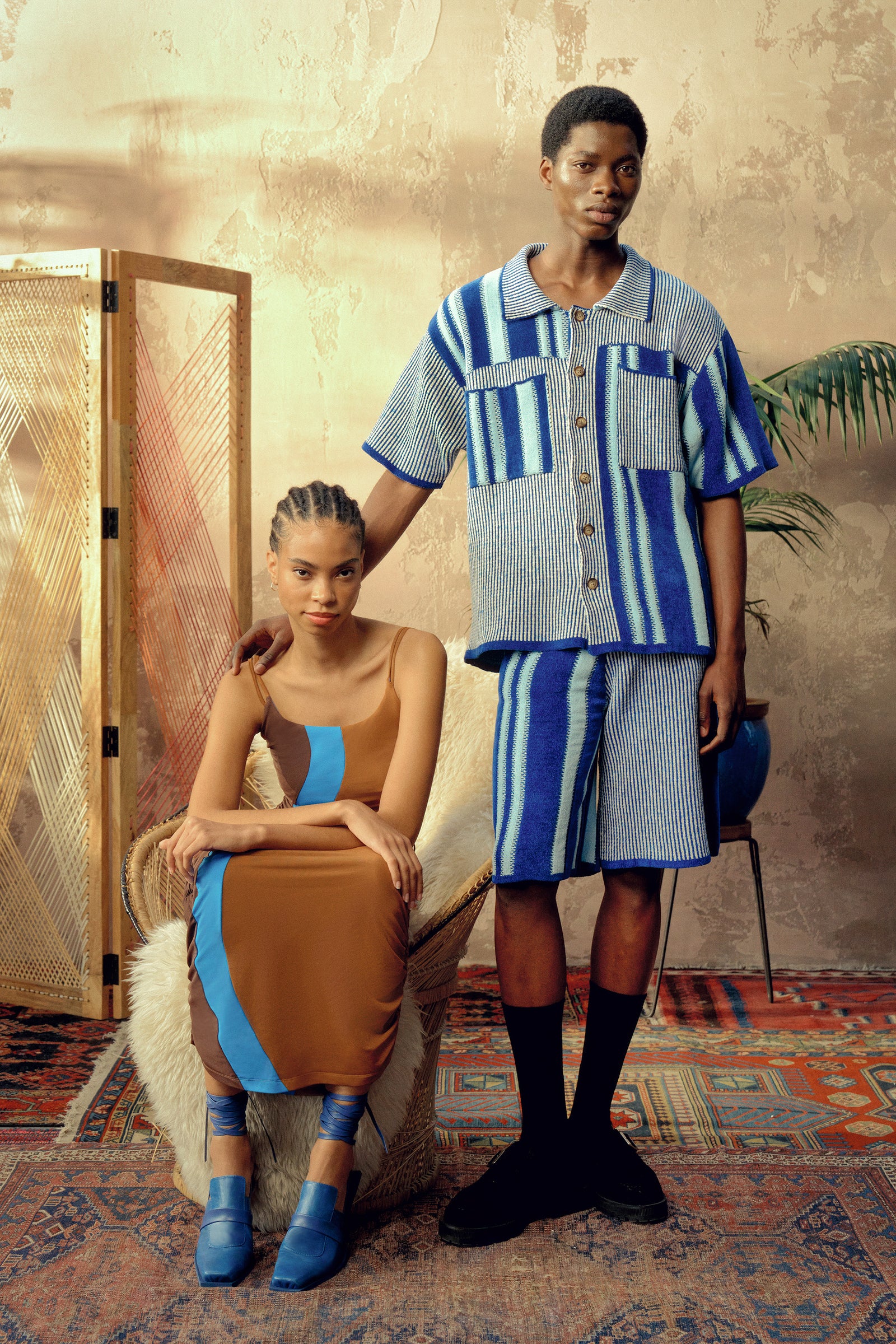 "At Microsoft, we've always been committed to empowering people and organisations through our technology. In fashion specifically having a focus on enabling, innovation, creativity and sustainability. That's why we first decided to collaborate with Ahluwalia for the Circulate Project back in 2021, creating an AI platform that would allow customers to upcycle and recycle their preloved clothes. We're excited to bring 2 amazing partners together in Ahluwalia and EON as together we continue to explore new ways to infuse new circular fashion business models."

- Maruschka Loubser, Director of Global Brand Marketing Partnerships at Microsoft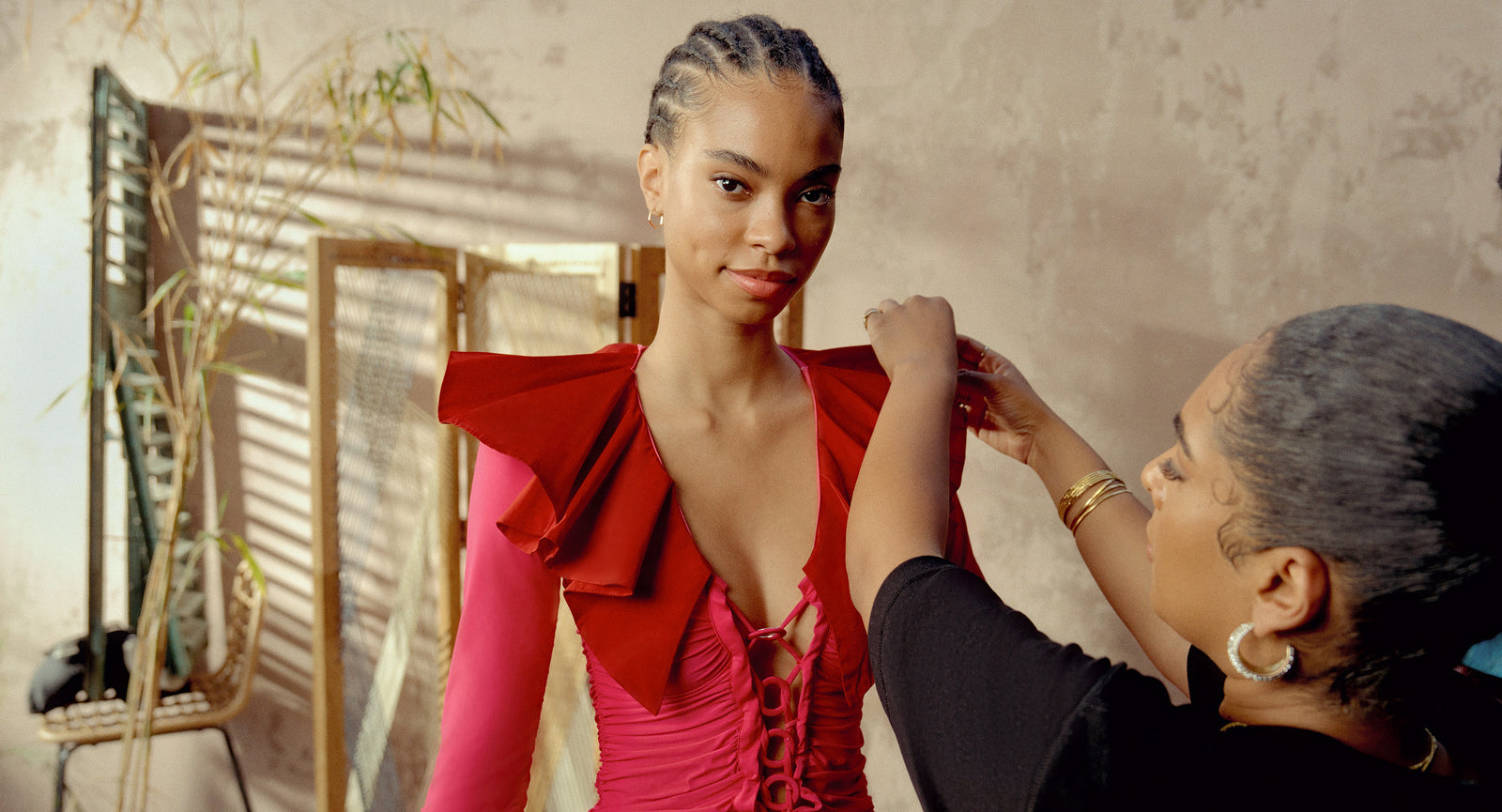 This is only the beginning. Symphony Unlocked provides a glimpse into the high-tech future of Ahluwalia that cloud technology, such as Microsoft Azure, can help power and accelerate. Learn more on Microsoft here.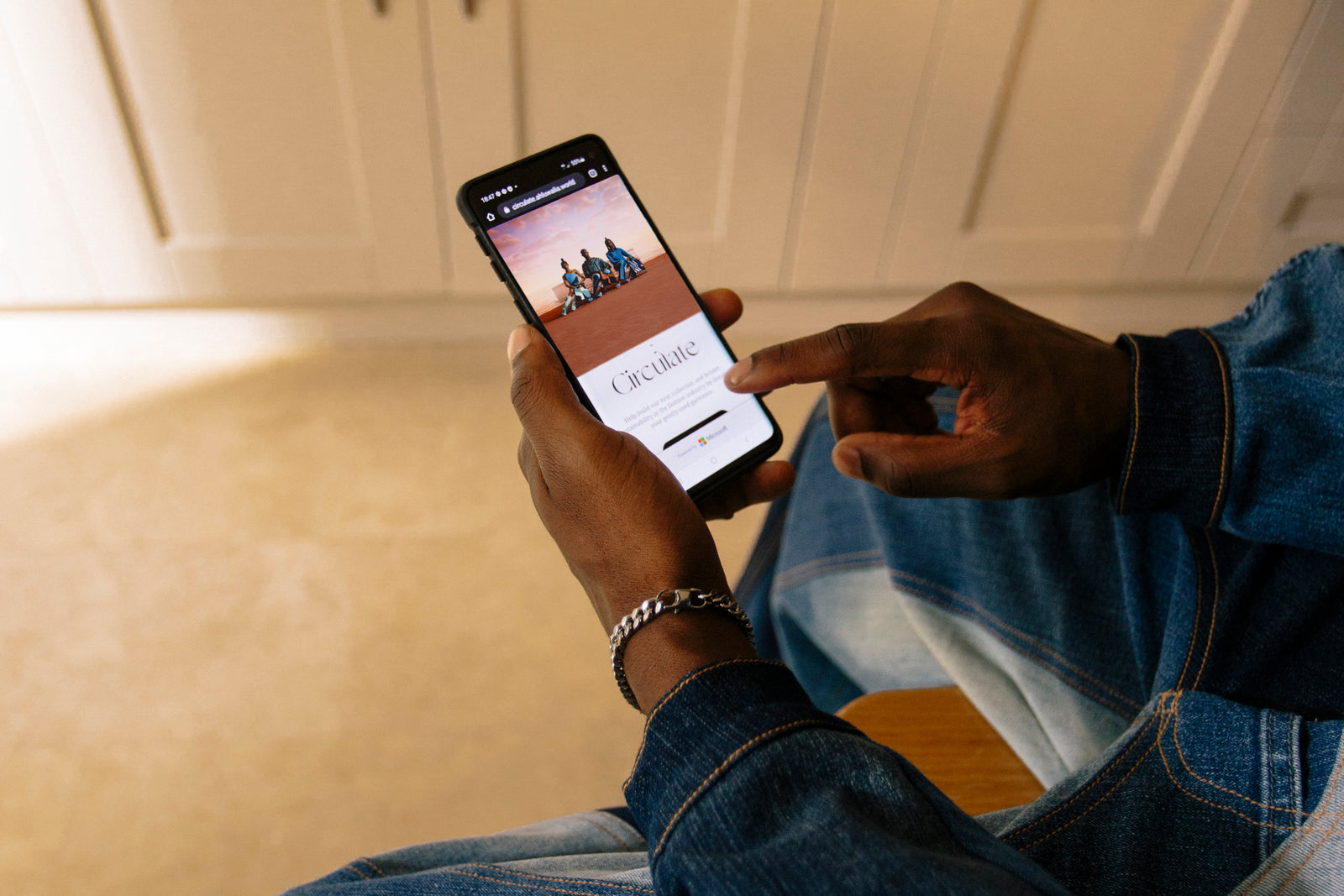 Help build our next collection and contribute to making fashion more responsible by donating your loved but unwanted garments.