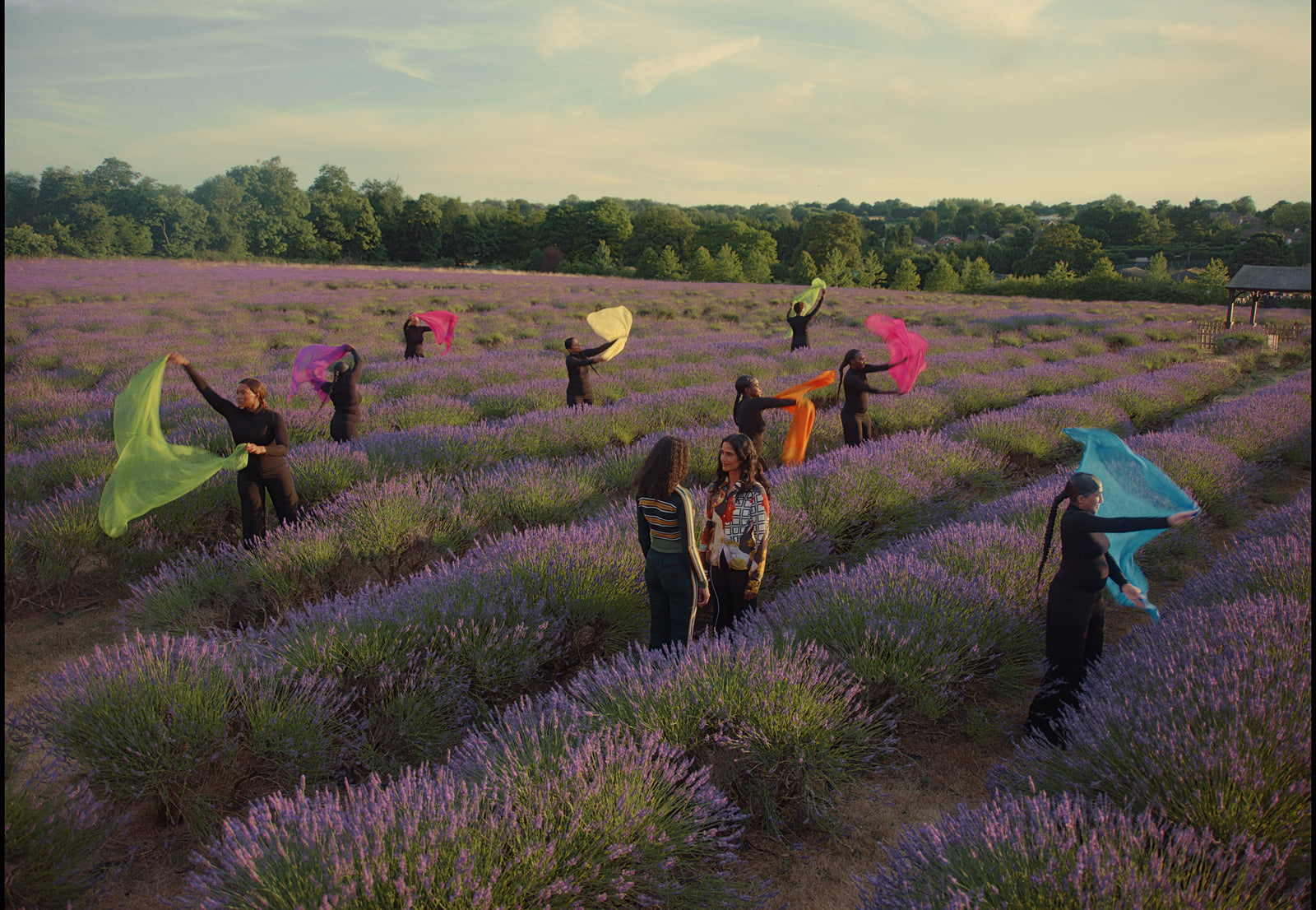 Beloved
Priya Ahluwalia premieres her new short film 'Beloved', a multifaceted display of Black and Brown love stories, marking her first, as a director with the Ridley Scott Creative Group's Black Dog Films.

"Film has become one of my favourite mediums to showcase stories from my community, as well as my collections. I love how film has the power to connect to its audiences, transport them and drive emotional engagement", says creative director, Priya Ahluwalia. "Beloved' is "an ode to the visualisation of love stories we love to watch in Bollywood and Nollywood cinema but rarely get to enjoy in Western media". The film 'Beloved', was developed and produced with Black Dog Films and premiered at the White City branch at Soho House with a day festival.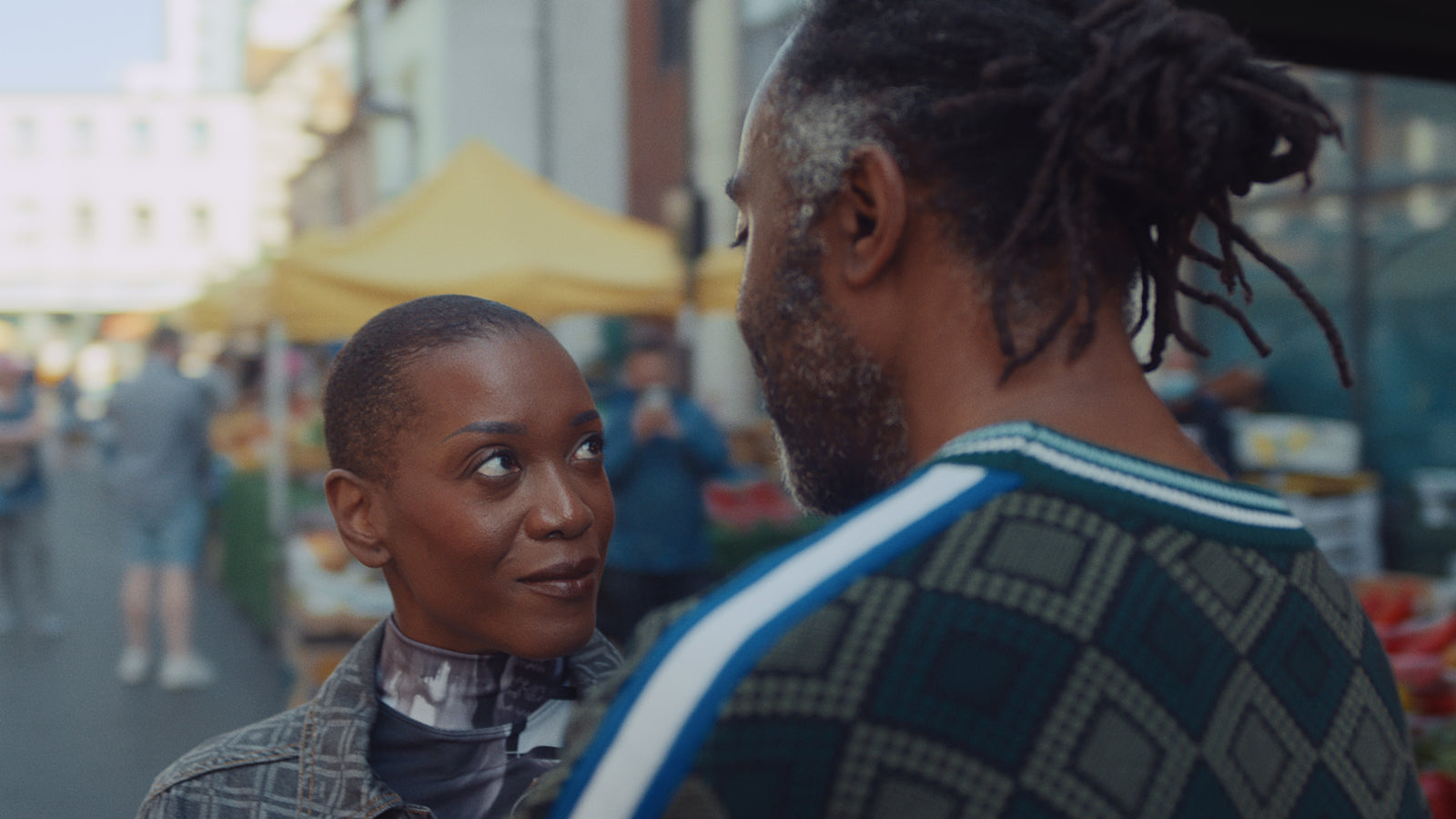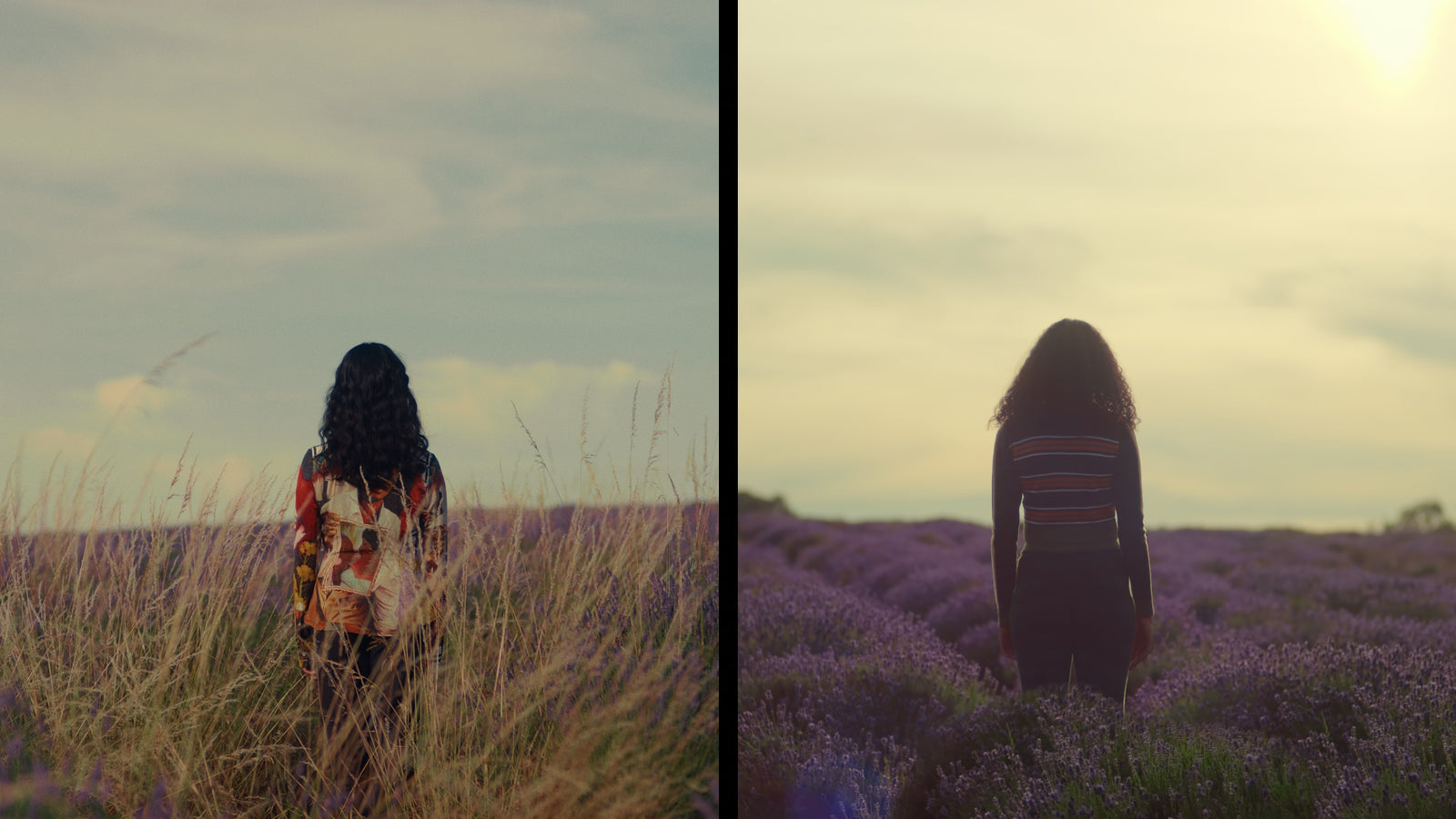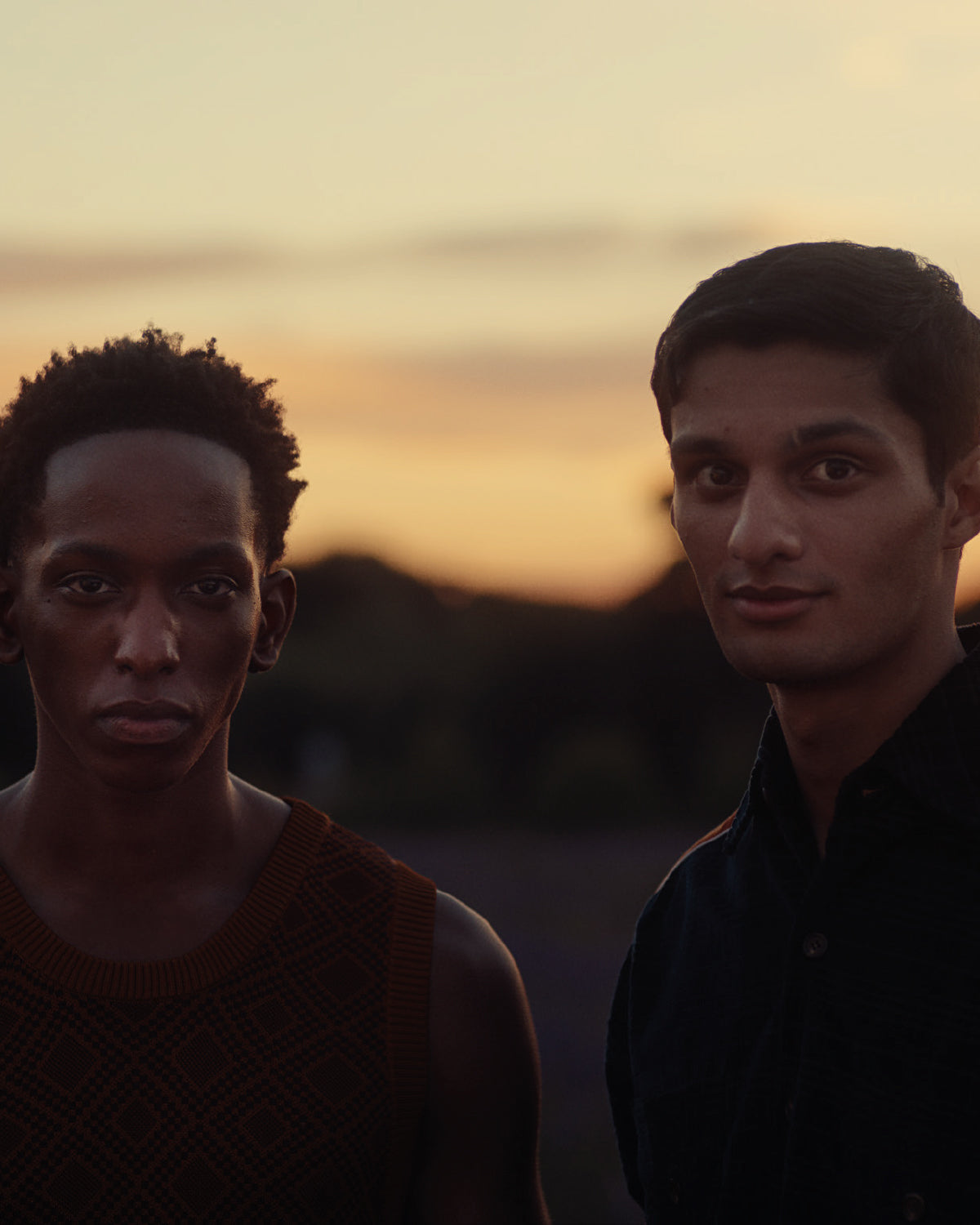 Martin Roker, Global Head of Black Dog, of the Ridley Scott Creative Group comments "The world that Priya has constructed through fashion and culture only brings the 'Beloved' film to the forefront. This is Priya's first film with BD and I'm delighted that Priya has signed to the UK and US to RSCG's black dog films for further projects. With Priya being a multi-disciplined creative, not only is Priya a perfect fit for Black Dog but this only strengthens both brands going forward."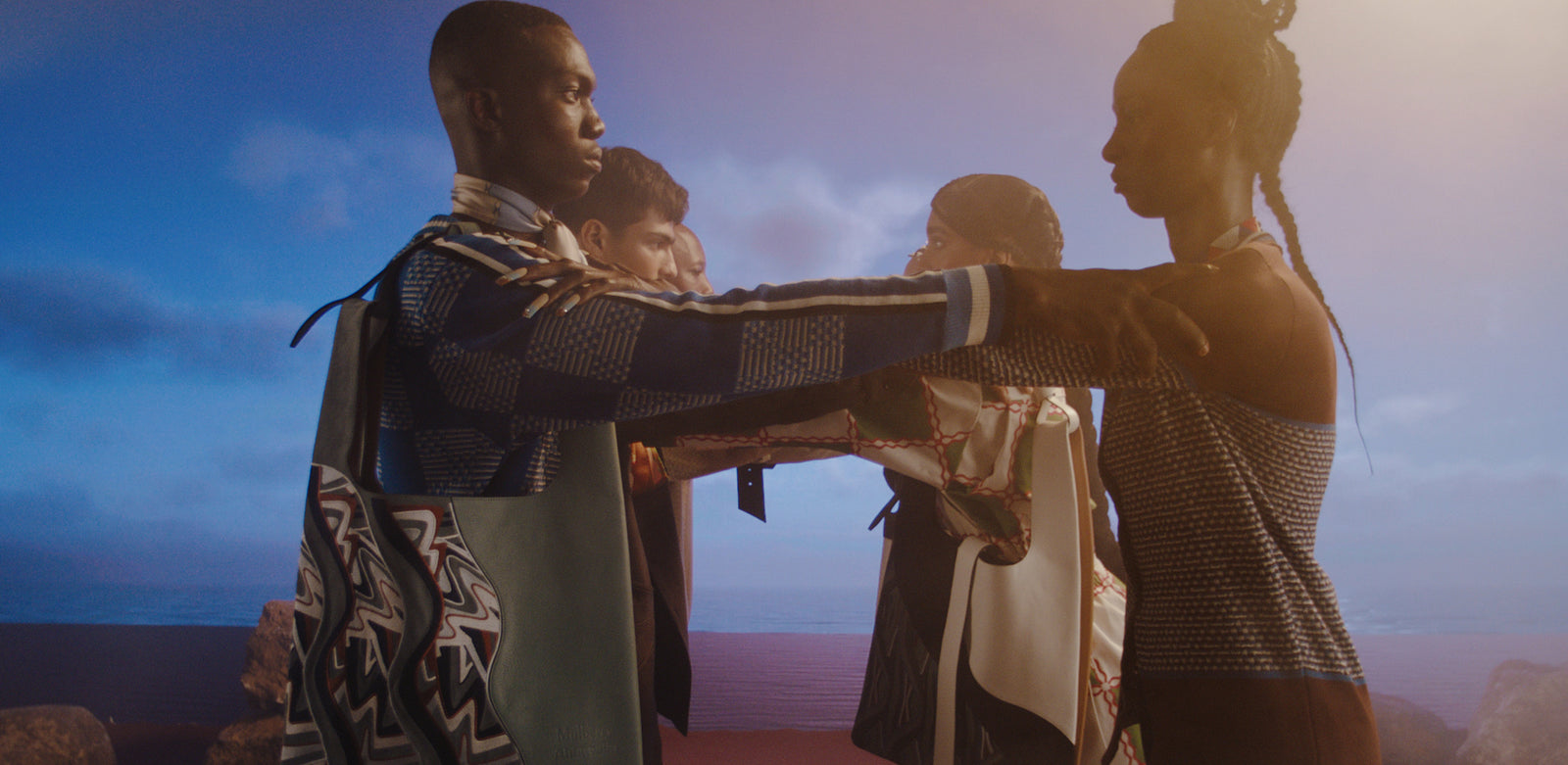 Parts of Me
For Spring Summer '22, Ahluwalia presents a third short film, "Parts of Me", directed by Akinola Davies Jr, in collaboration with Mulberry.

Parts of Me is a meditative offering carrying us through the transcendental embodiments surrounding Black and Brown hair. Ahluwalia's mixed Nigerian-Indian heritage influenced a fascination with hair as a means of identity, protest and expression as it holds such importance in both cultures.

Through Parts of Me, the time, patience, bonds, and history of hair are explored through movement, set and a score composed by Kelly Moran.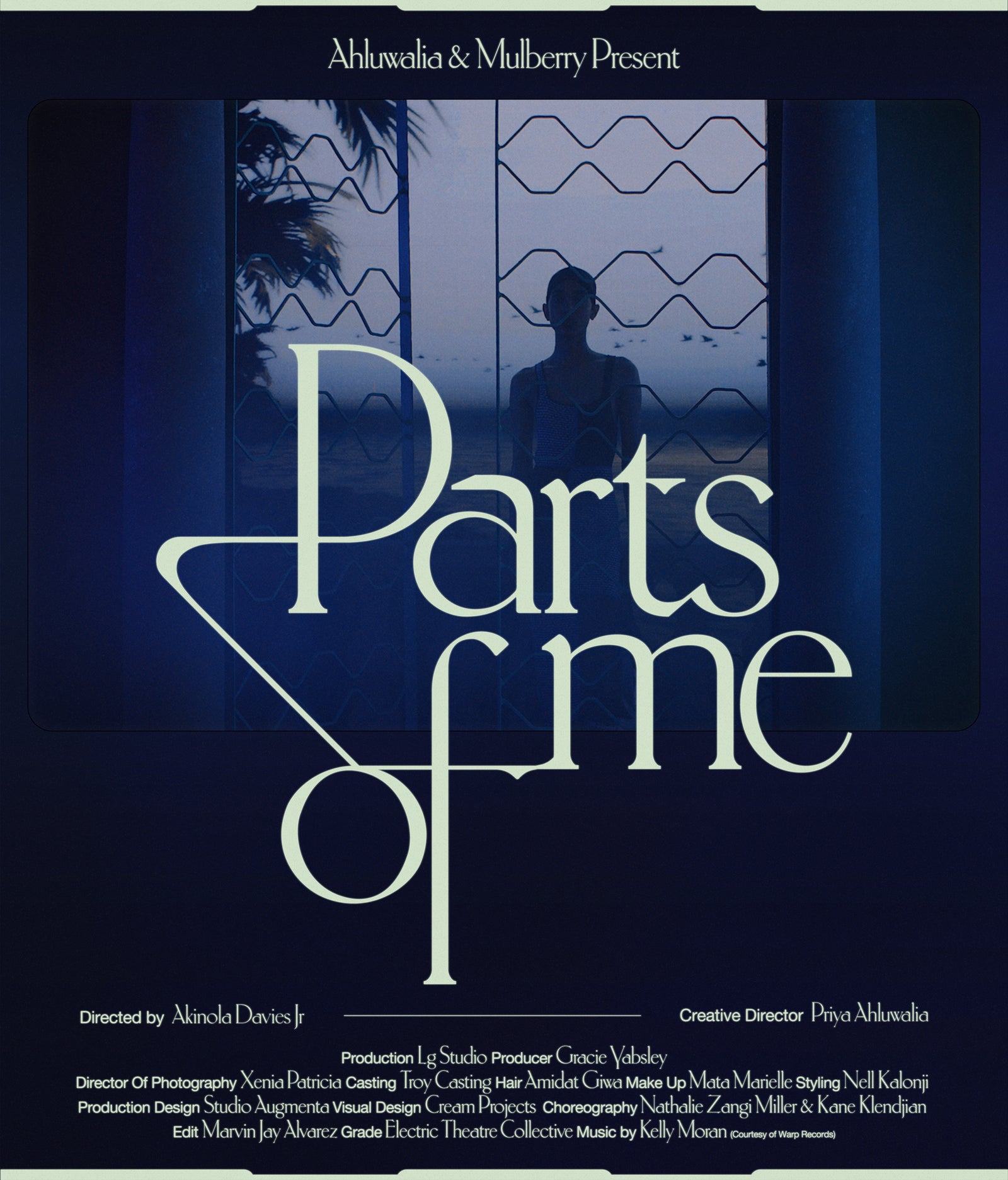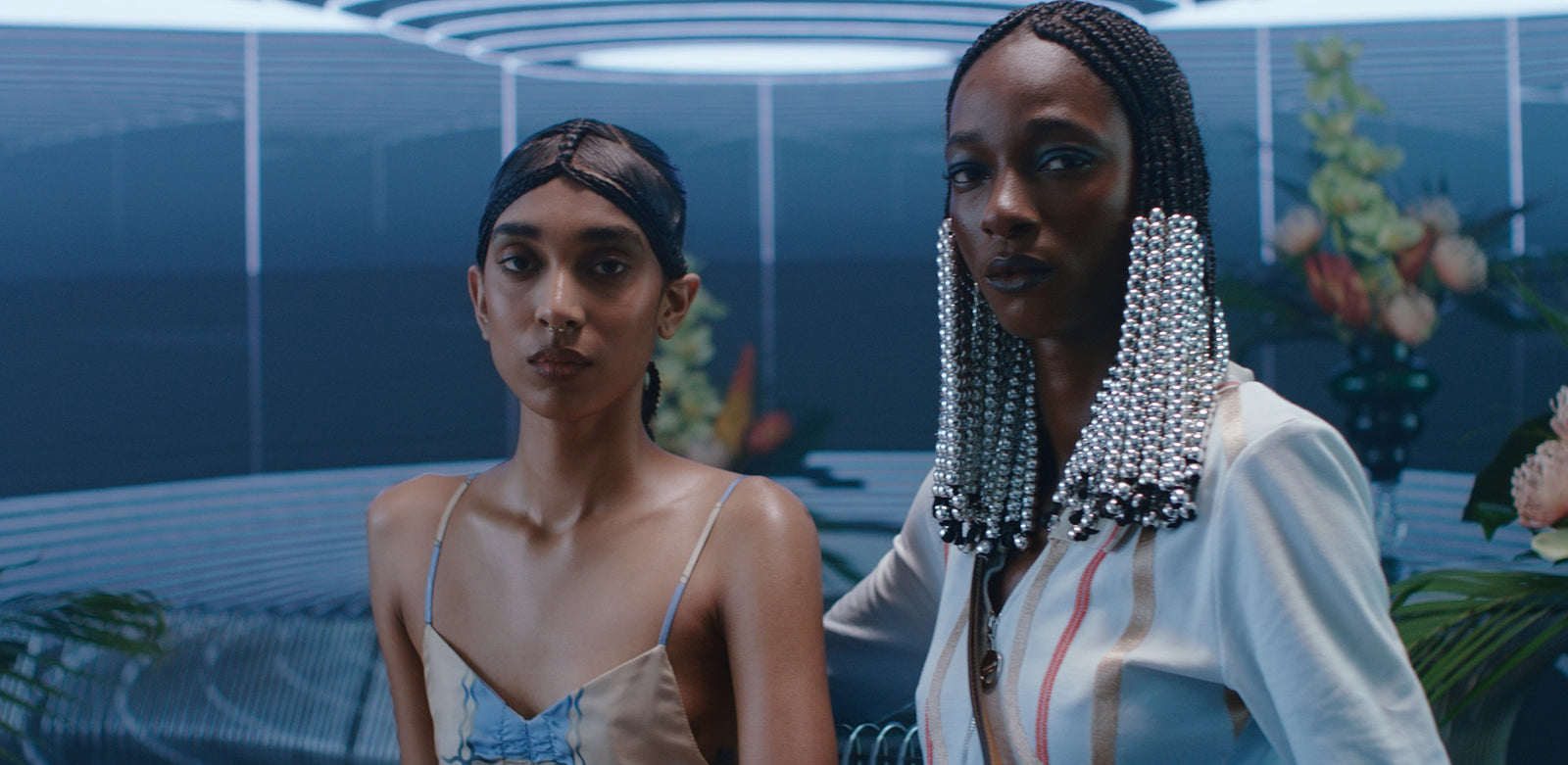 The accompanying Spring Summer '22 collection is Ahluwalia's first joint men's and women's outing, celebrating Afro-Caribbean hair's artistry, symbolism, and rituals through braid inspired seam lines, prints and embroidery.

Referencing sketchbooks Ahluwalia has been building upon for years, the collection looks to photography by J.D. Okhai Ojeikere, 90's music videos and vintage hair salon posters for inspiration.

The collection is accompanied by the Ahluwalia & Mulberry collaborative bags.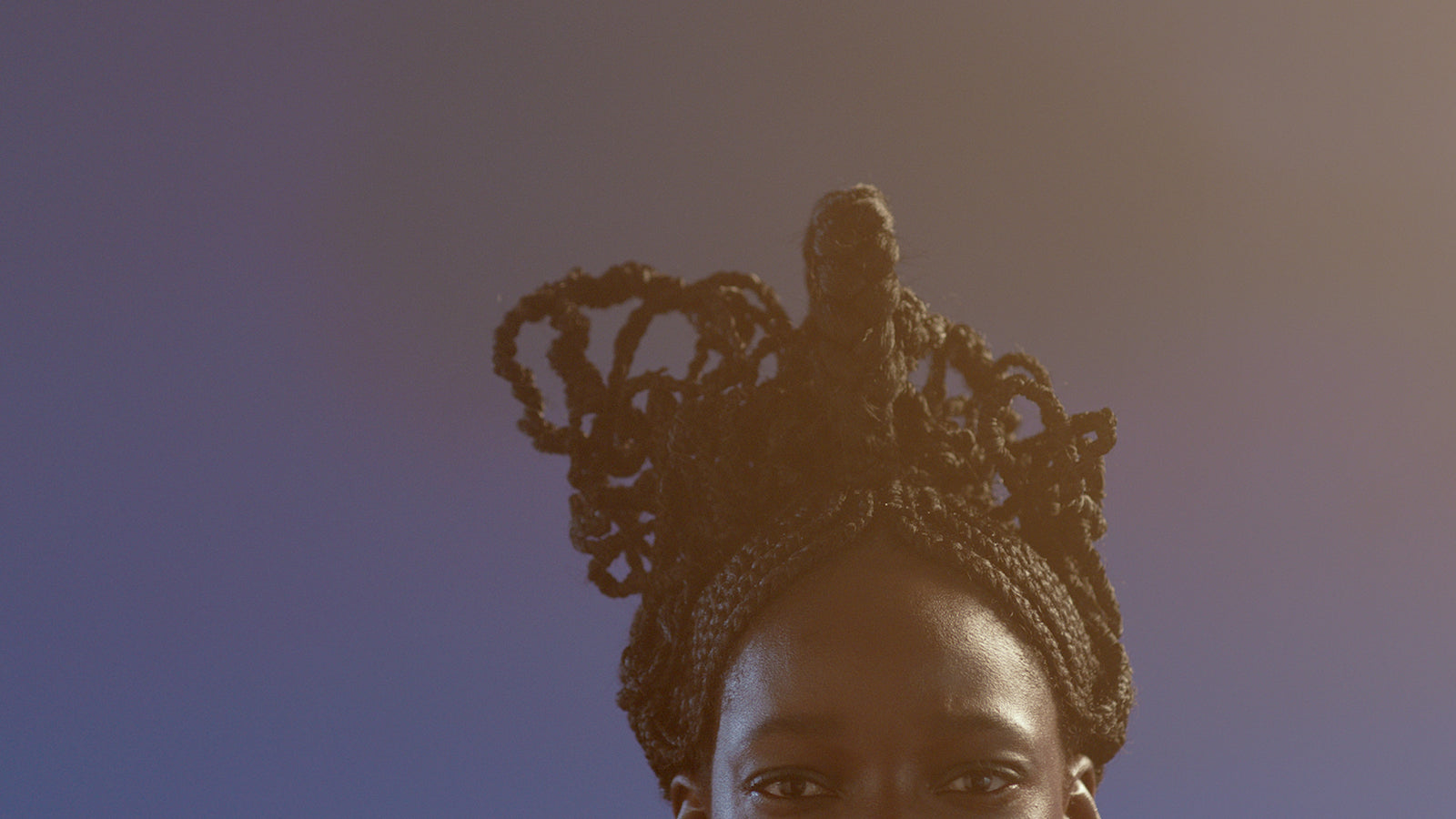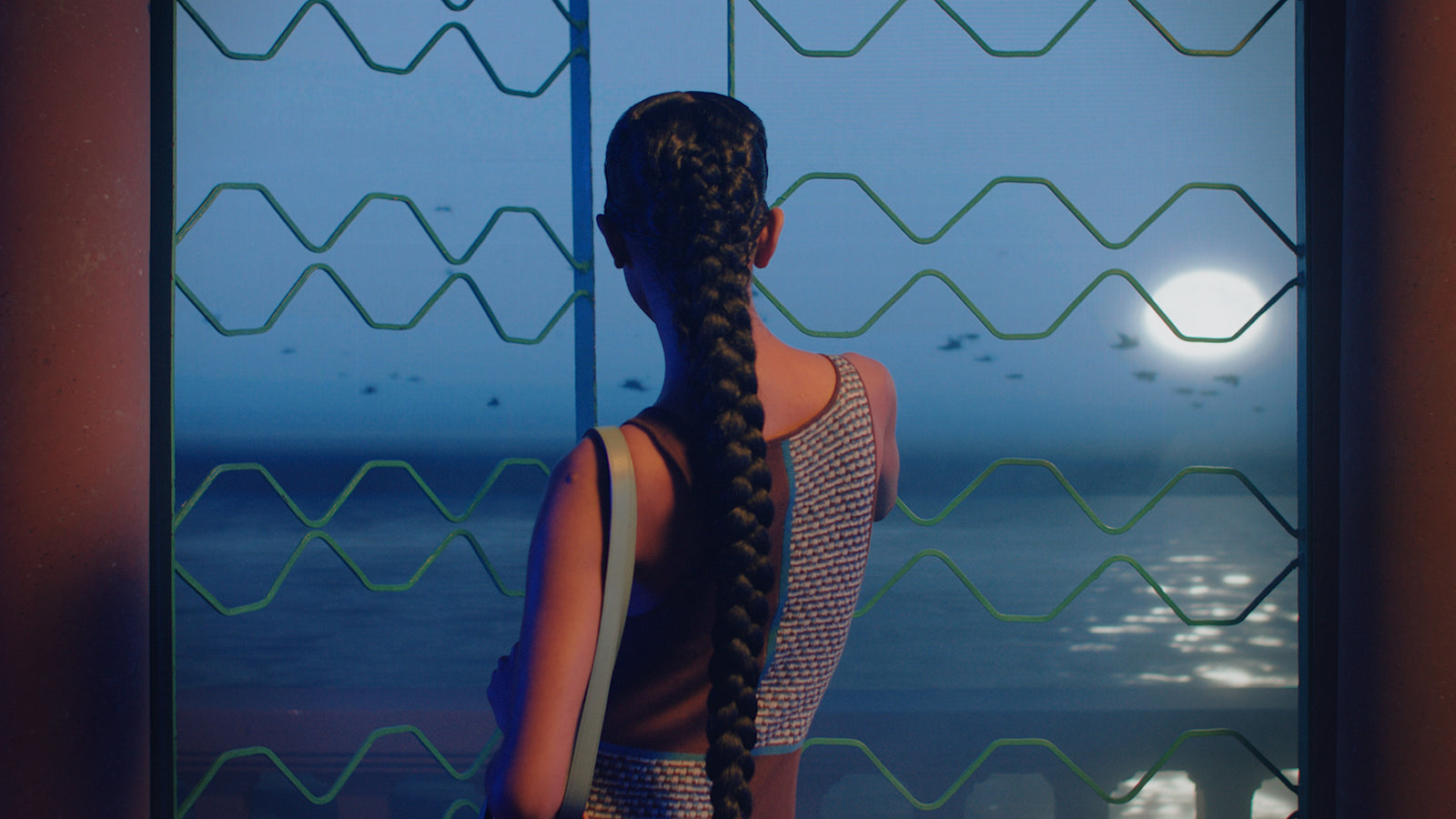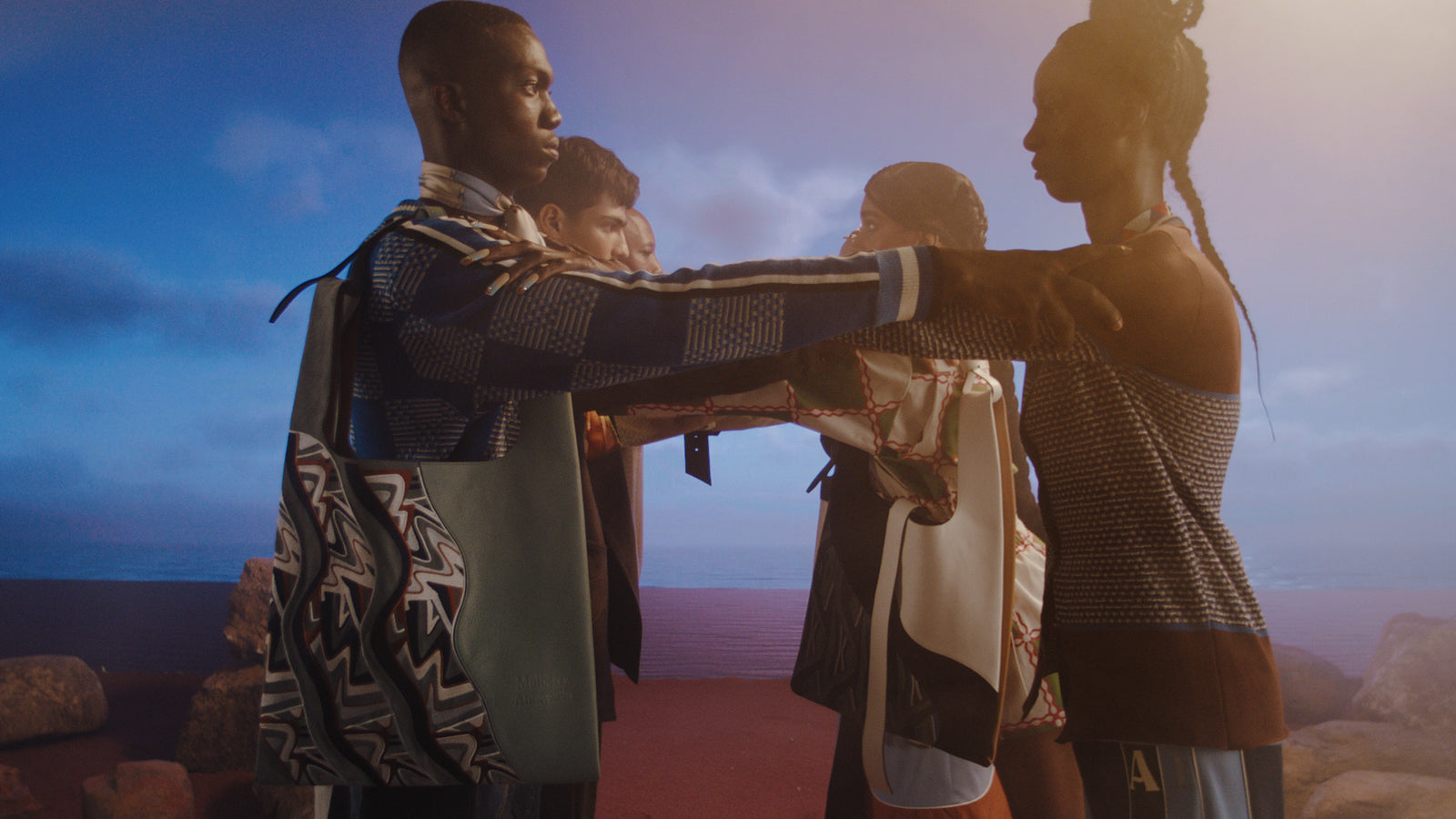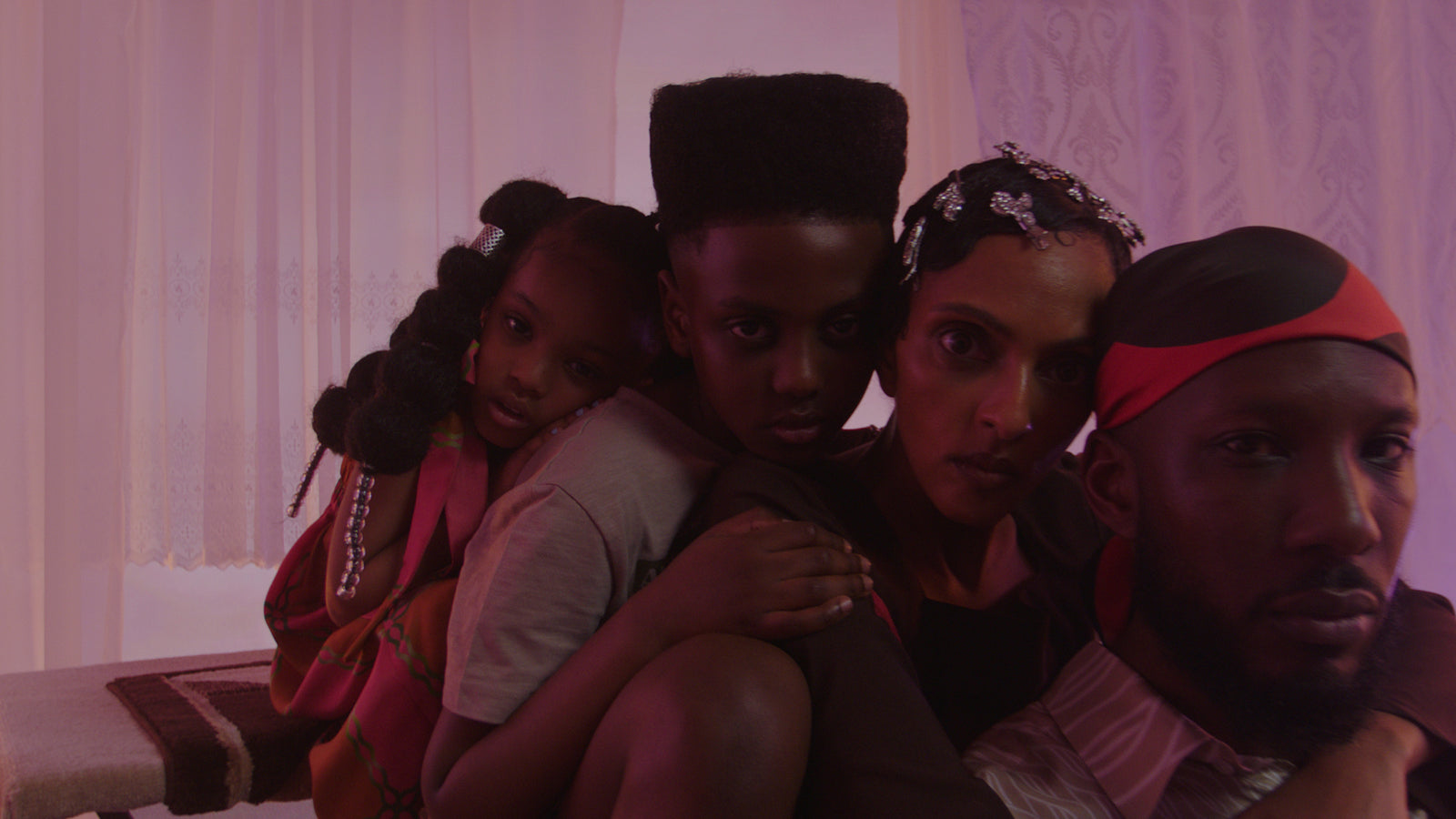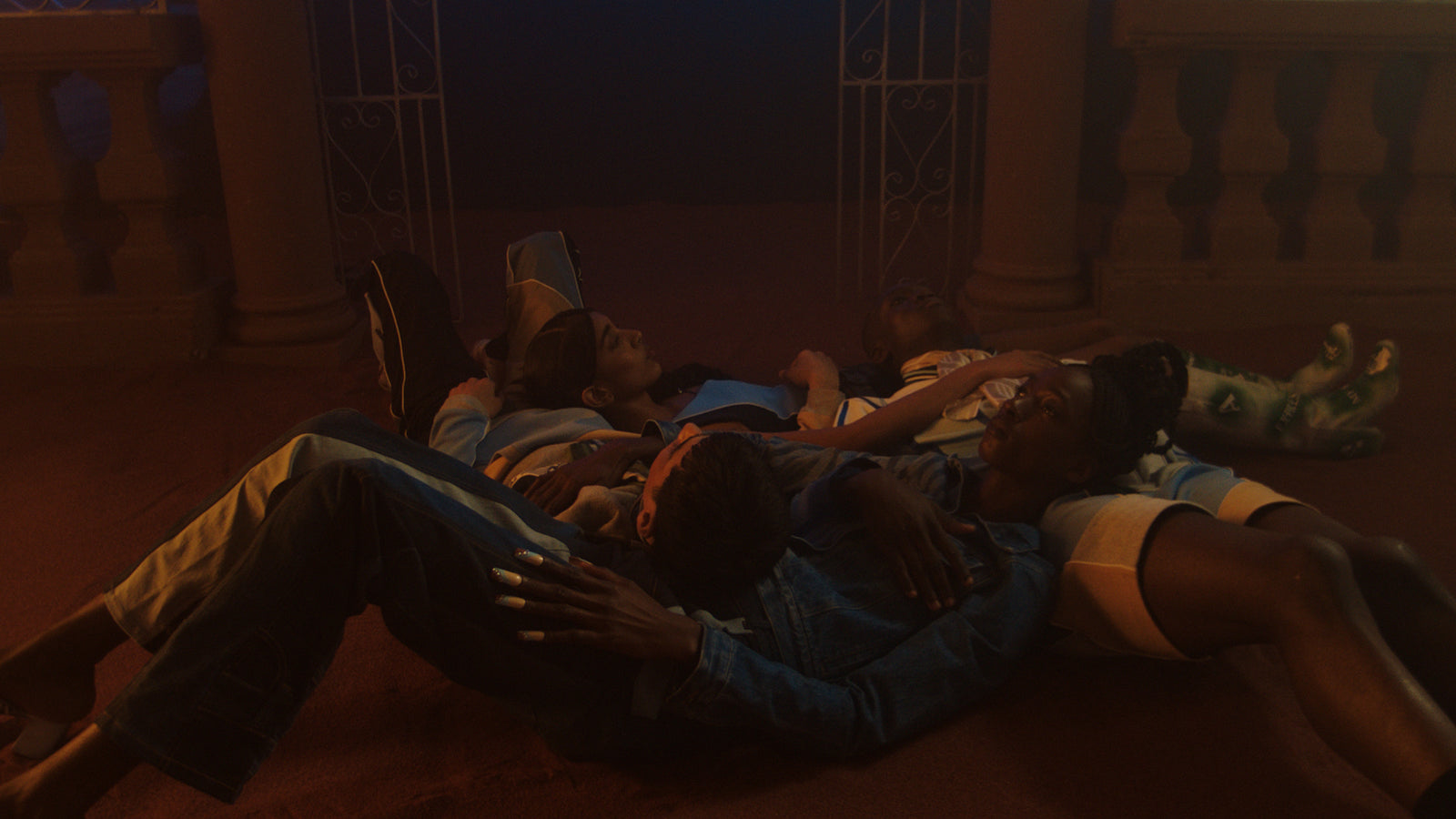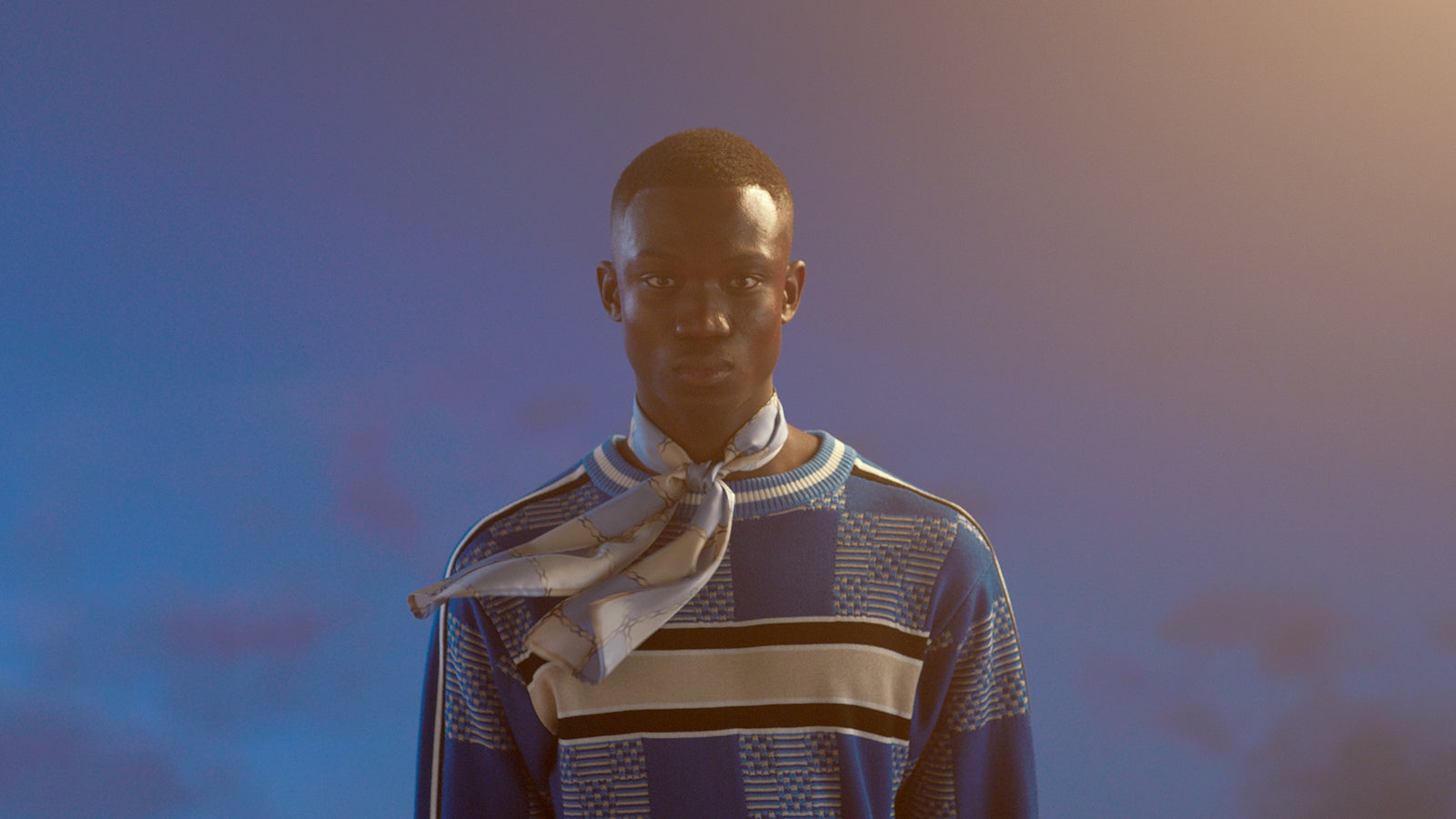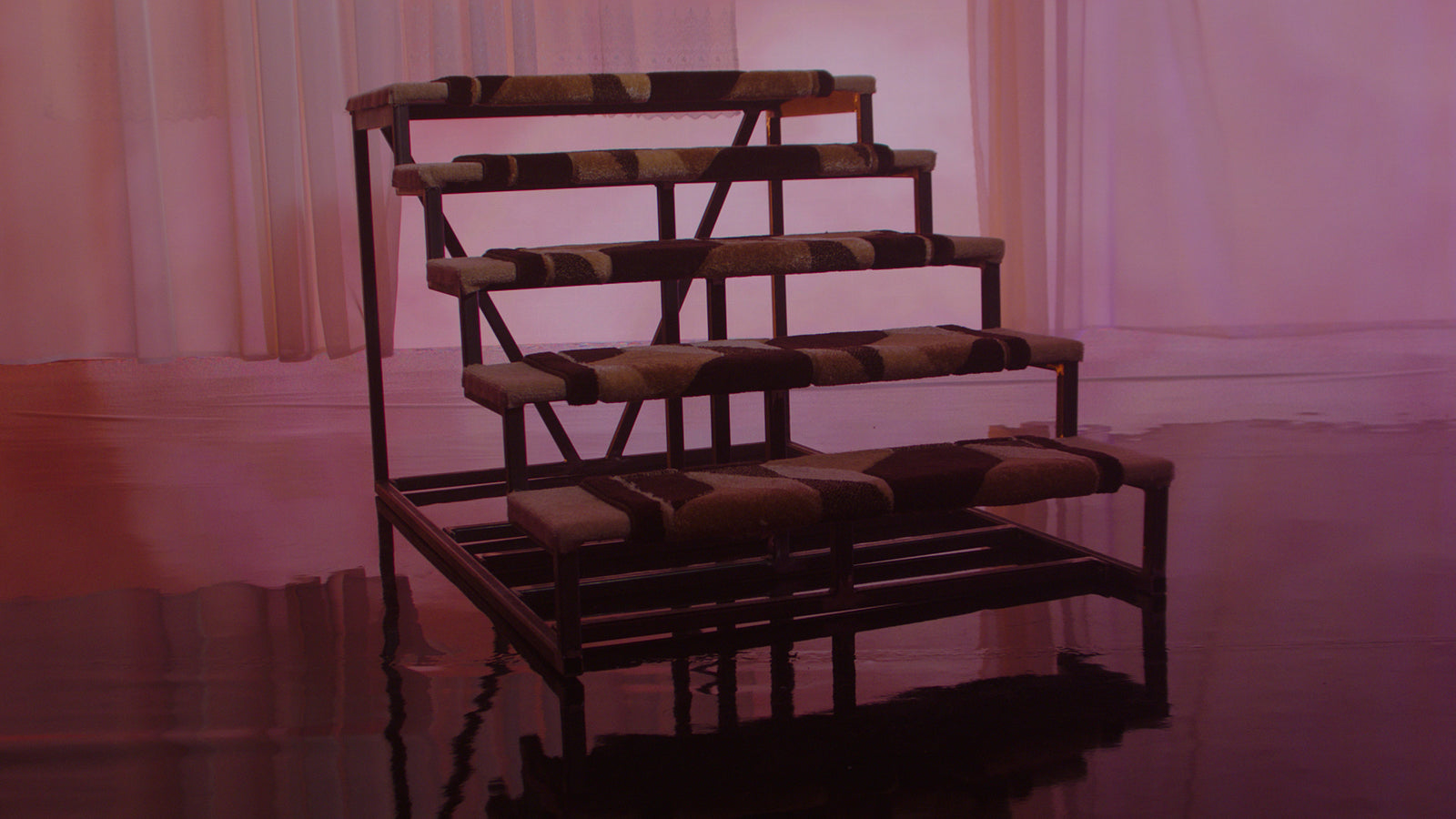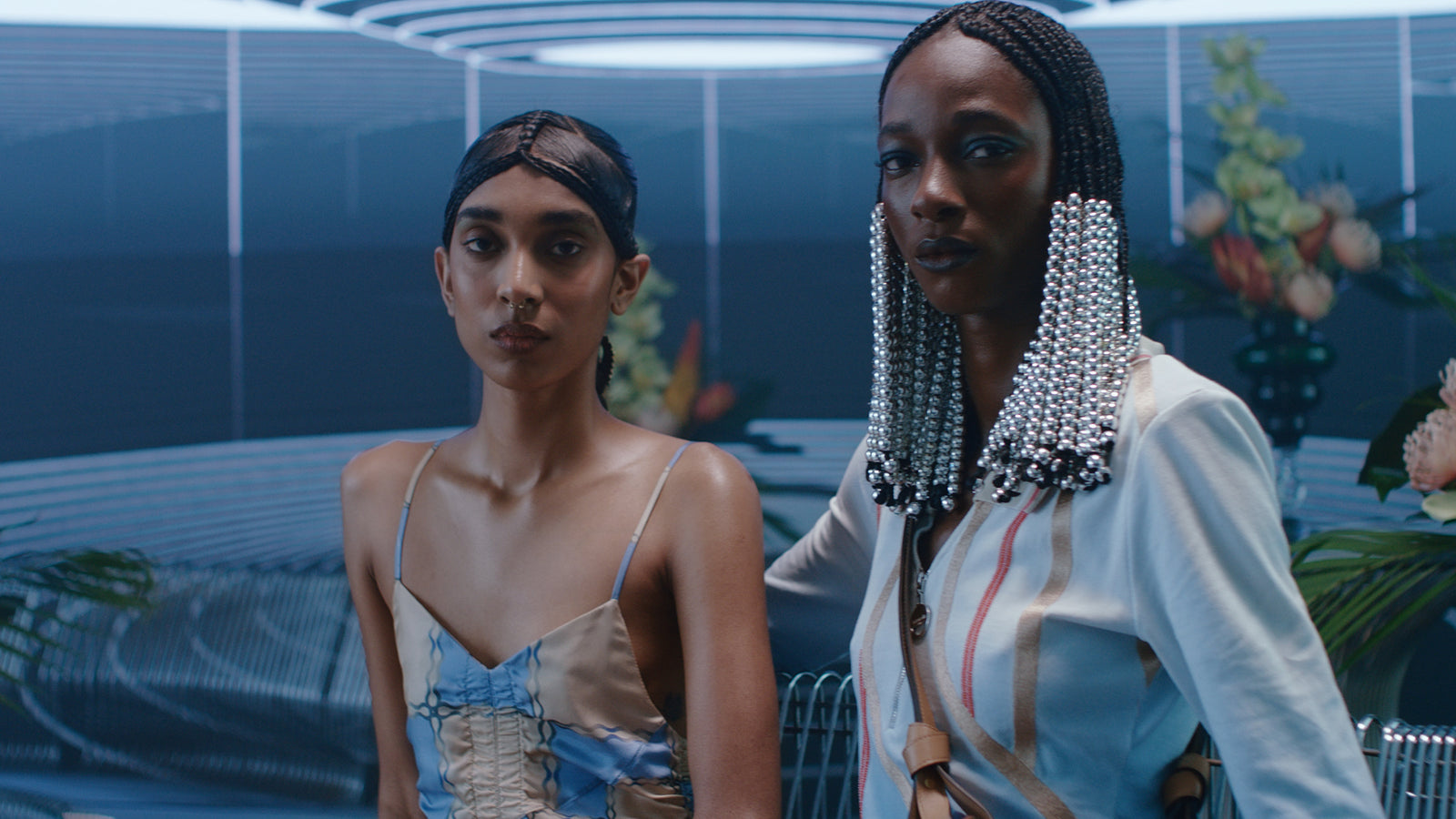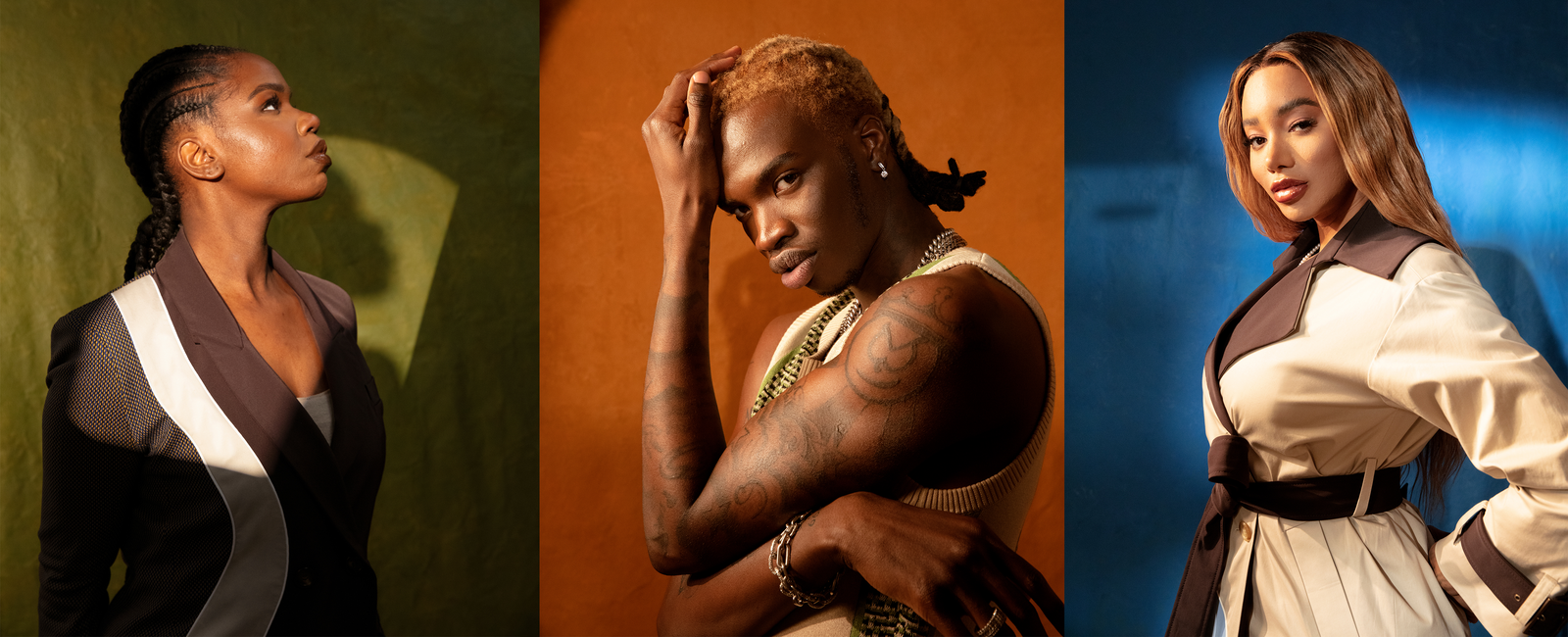 Tools of Expression
For Highsnobiety's Not in Paris digital exhibition, Ahluwalia and Mulberry collaborated on three short films to amplify the voices of Black London natives and their relationship with hair.

Ahluwalia speaks with model and activist Munroe Bergdorf, rapper Lancey Foux, and 'Peng Black Girls' rapper ENNY on their personal experiences, inspiration and how they express themselves through their hair.

Tools of Expression communicates the role hair plays in the Black community and emphasises that it's so much more than just hair. It's an extension of people's being, and it's important. Black hair is used as a symbol of protest and resilience, it represents family bonds and it is a true form of craftsmanship and art. Through the three conversations, the films convey how special Black hair is, and give an opportunity to pause, appreciate and celebrate Afro-Caribbean hair journeys in all forms.

Tools of Expression was filmed at the barbershop Damba and hair salon Yennenga located in the all-female, afrocentric retail space Peckham Palms in South London.

You can watch the three full films below.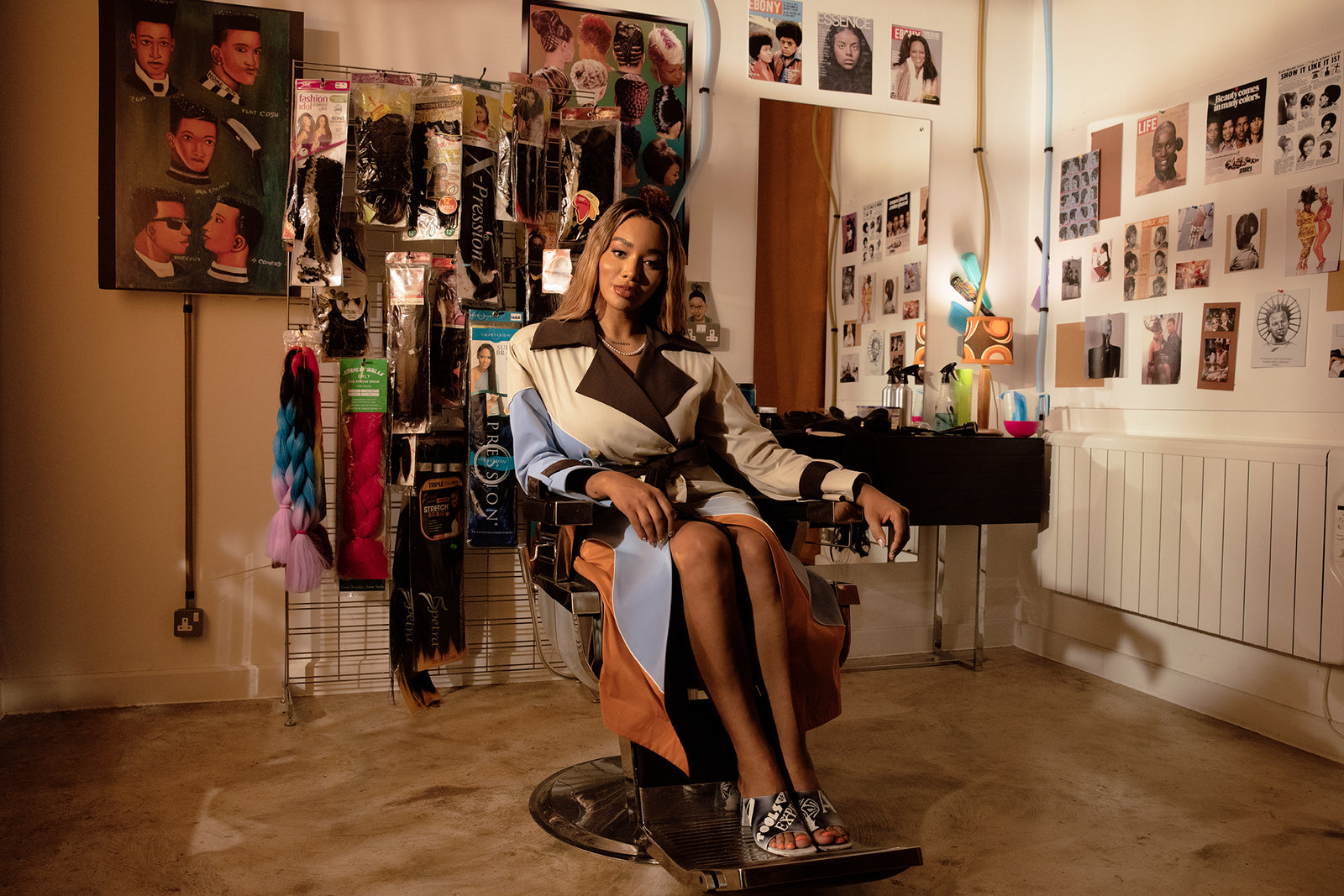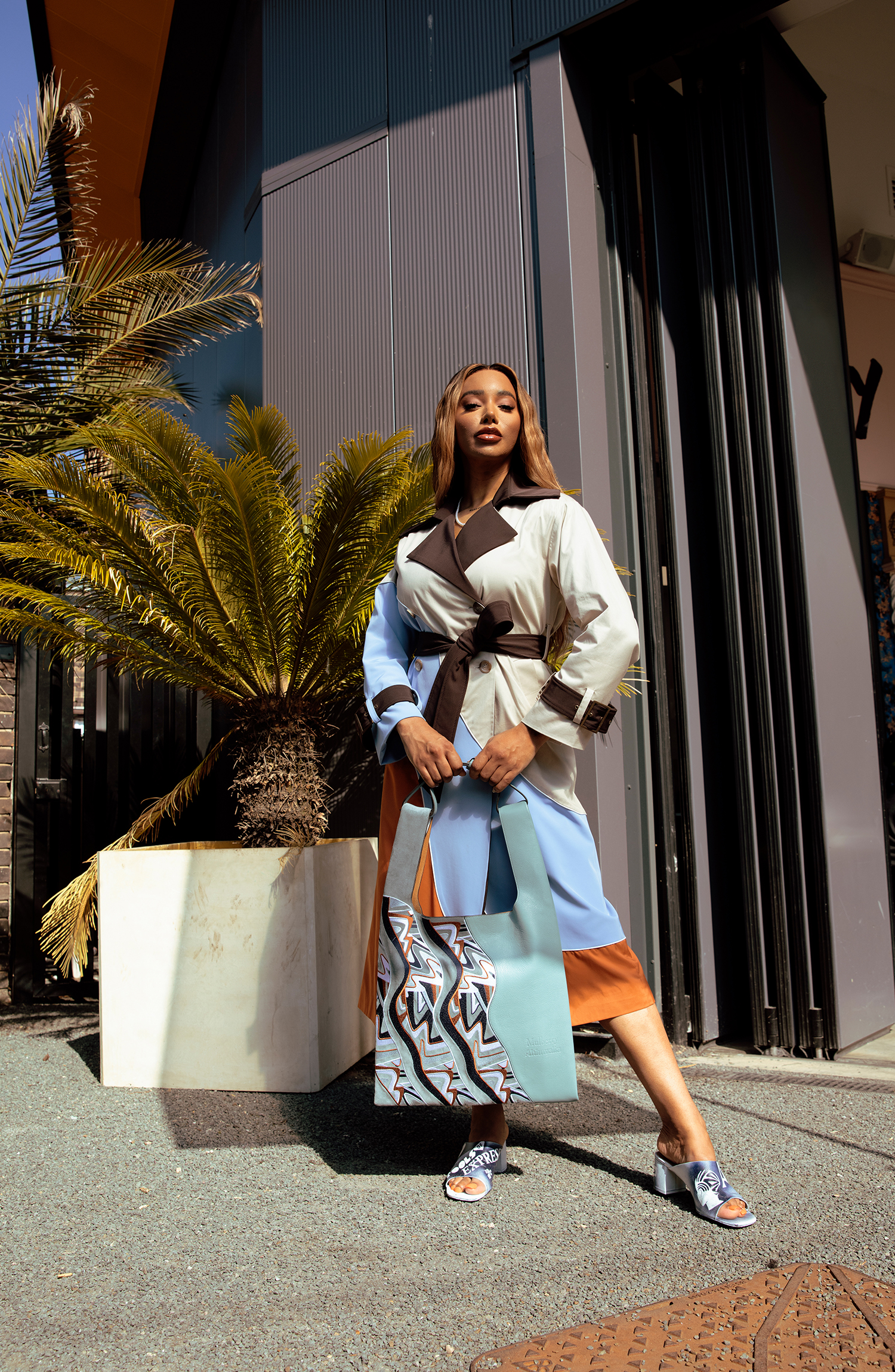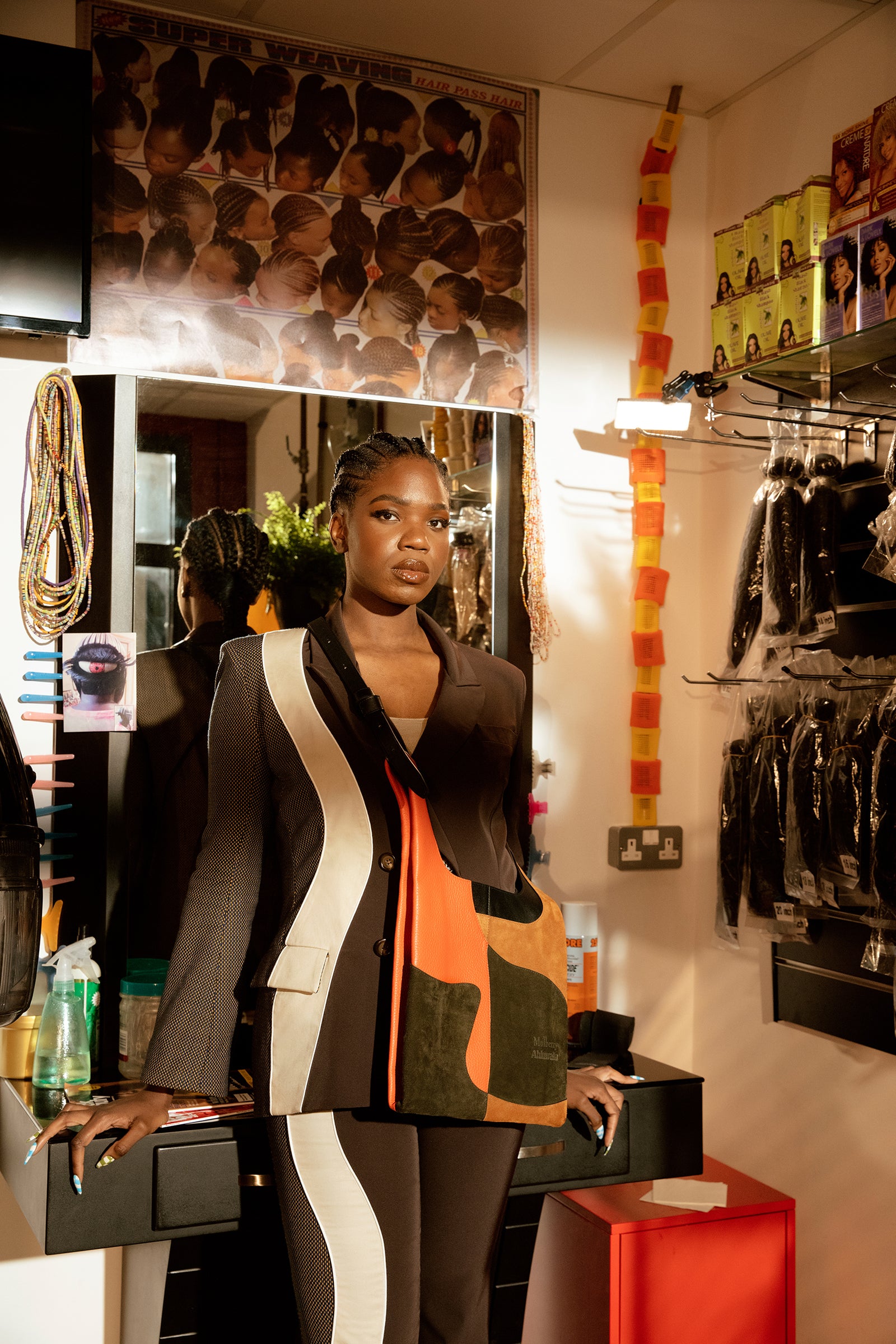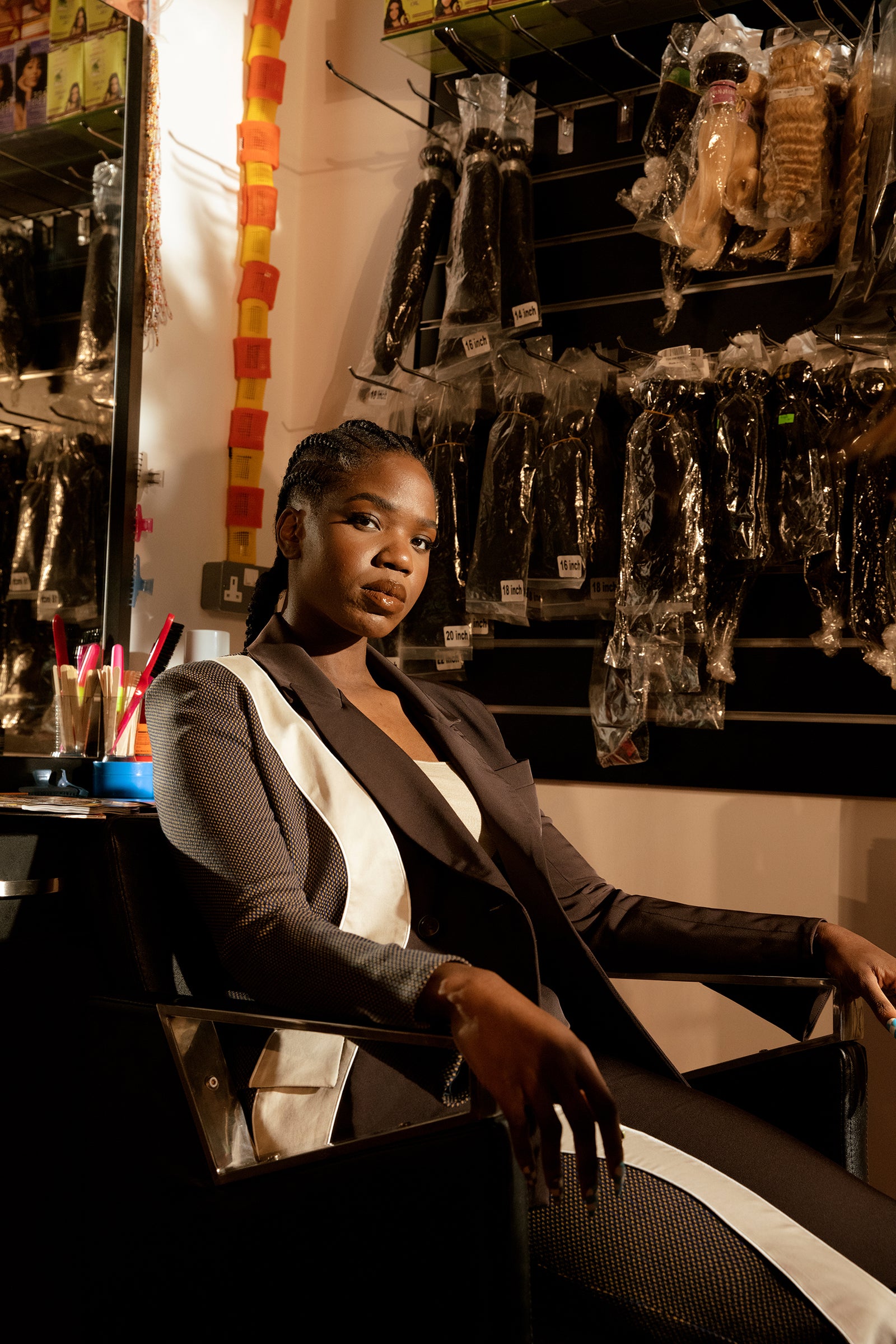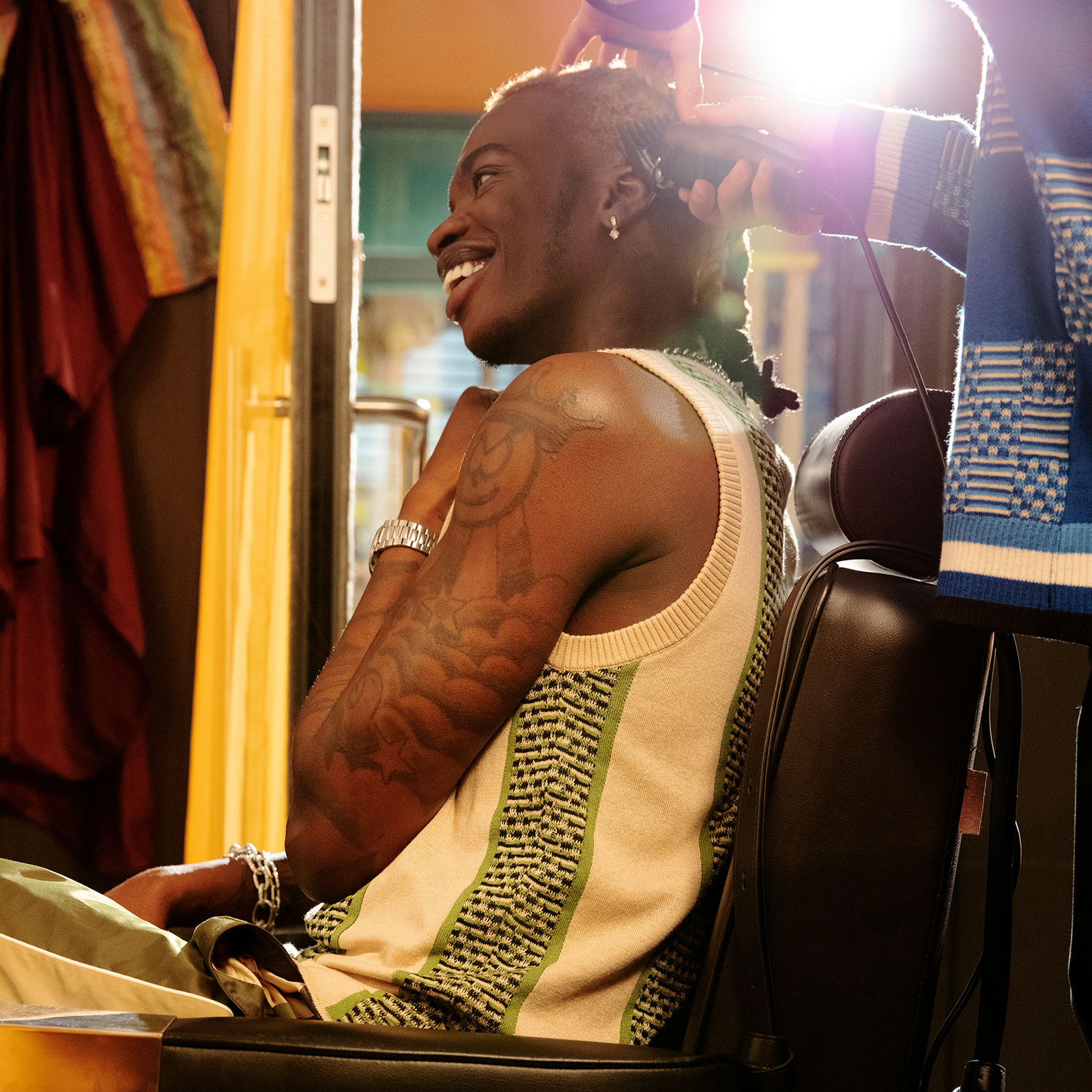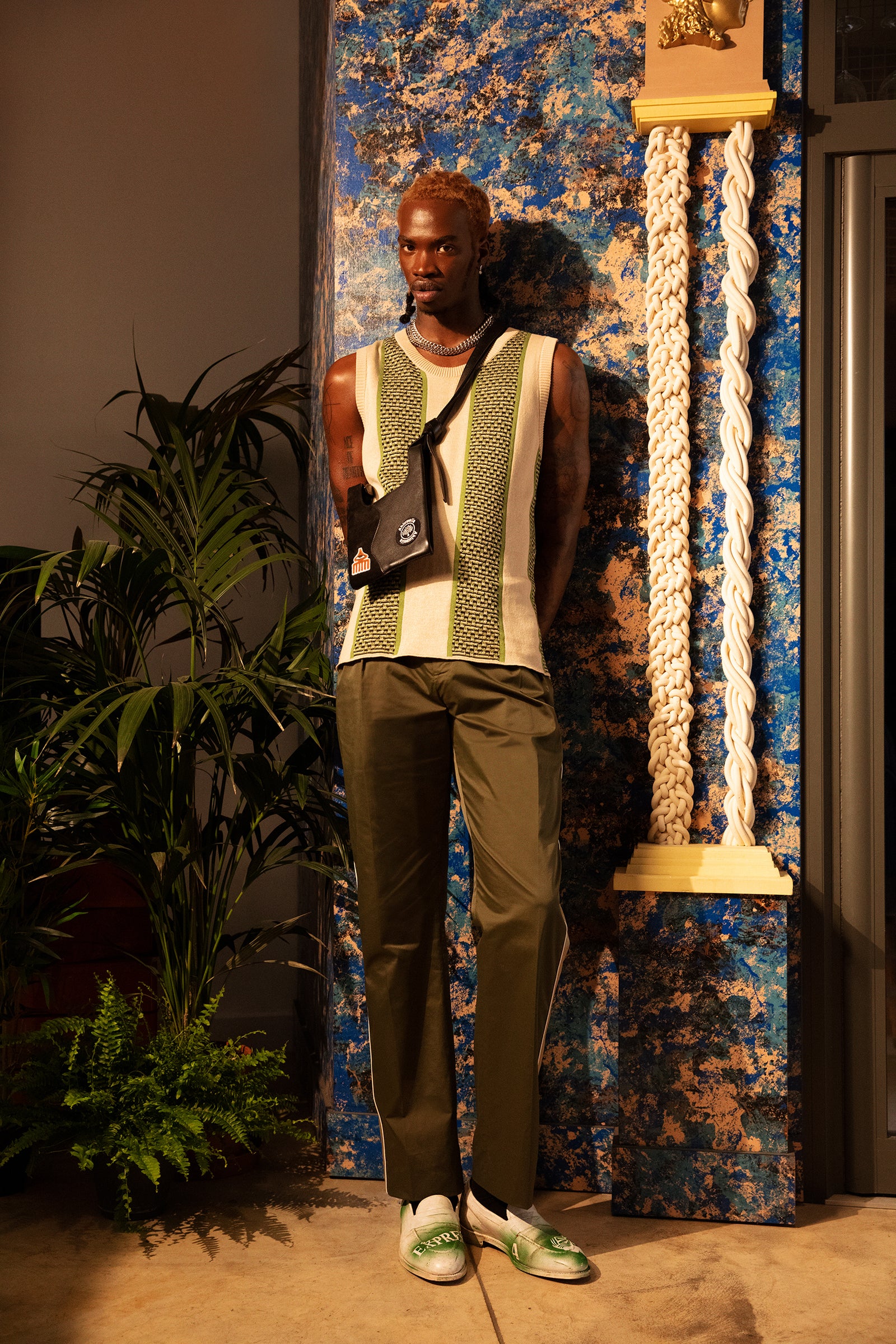 Traces
In place of a physical show, AW21 saw Ahluwalia presenting their second short film Traces in collaboration with musician cktrl.

Inspired by literature, Home Going in particular, this collection explores how past experiences can have such powerful influence on our daily life. The strong impression from the pages spurred Priya on looking at migration as a societal process that leads to new ideas, with the Harlem Renaissance as the prime example.

Directed by Stephen Isaac Wilson, the film captures the spirit of migration, brotherhood and unity seen in the garments through synchronised movement performed to an exclusive score composed for this occasion by cktrl.
Traces featured choreography by Holly Blakey, styling by Nell Kalonji, casting by Troy Casting, production design by Chris Melgram and Make up by Bari Khalique.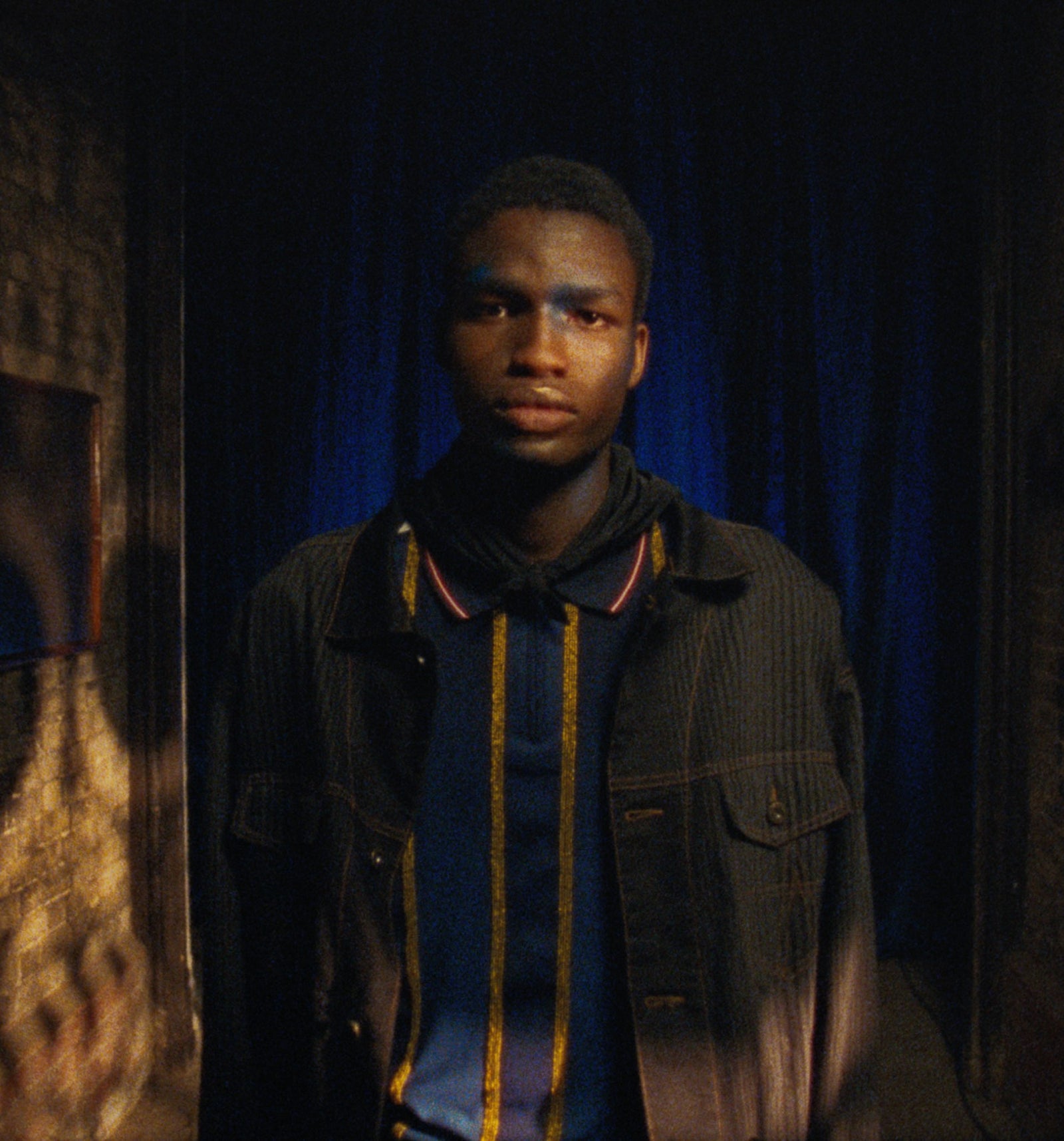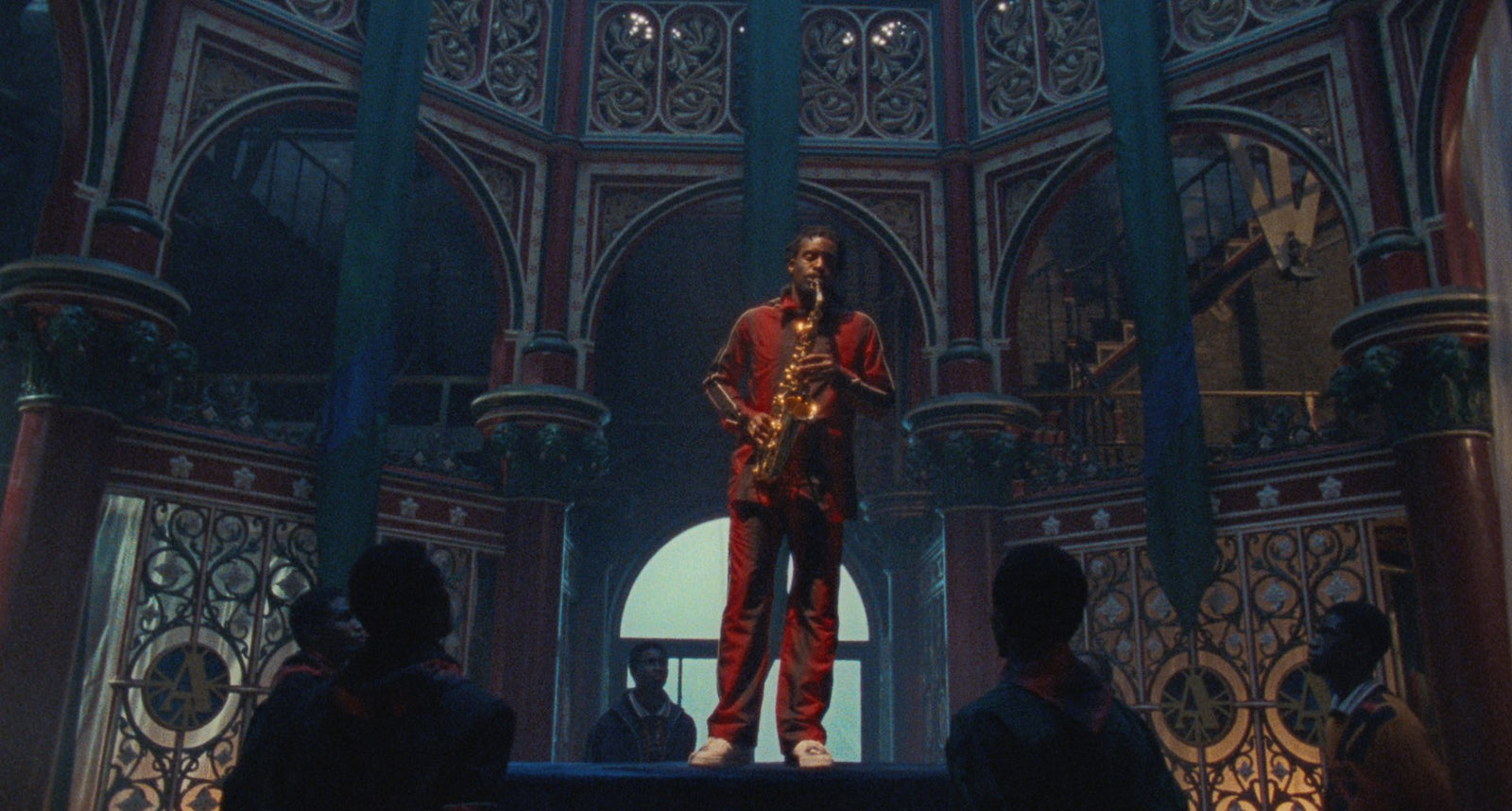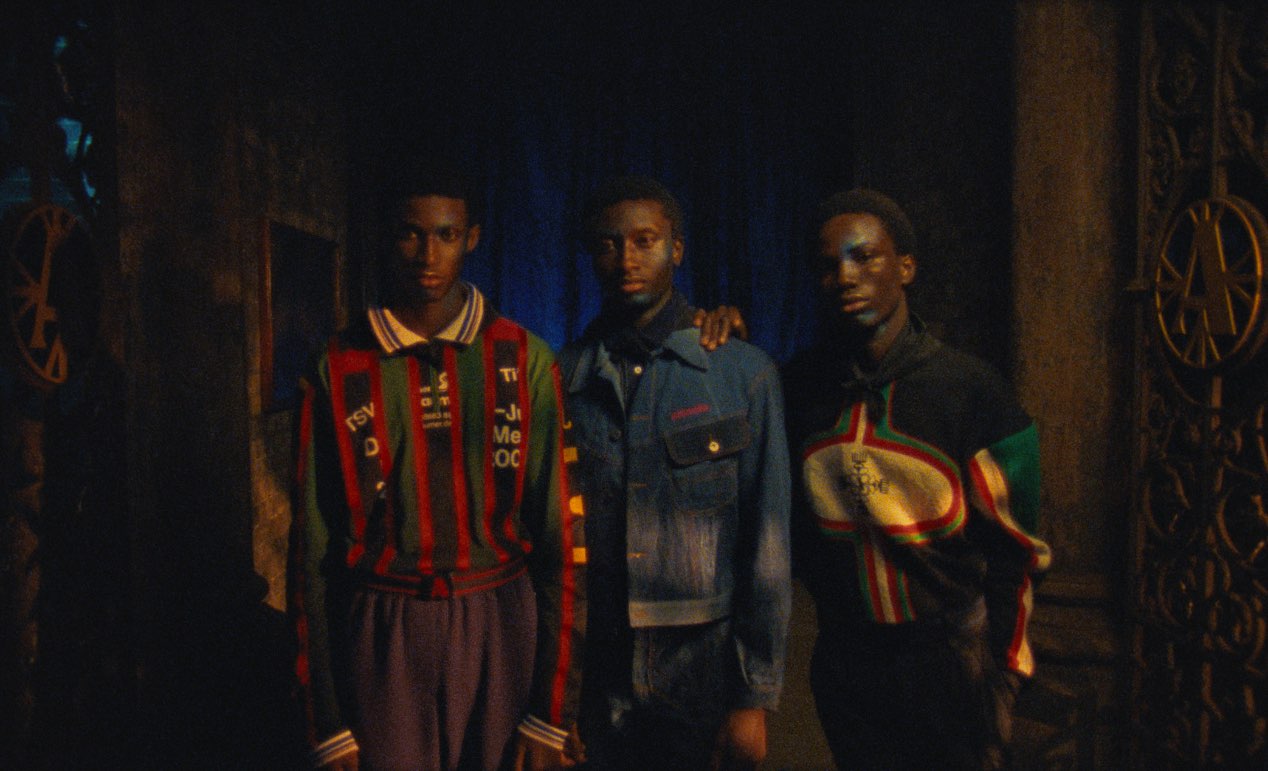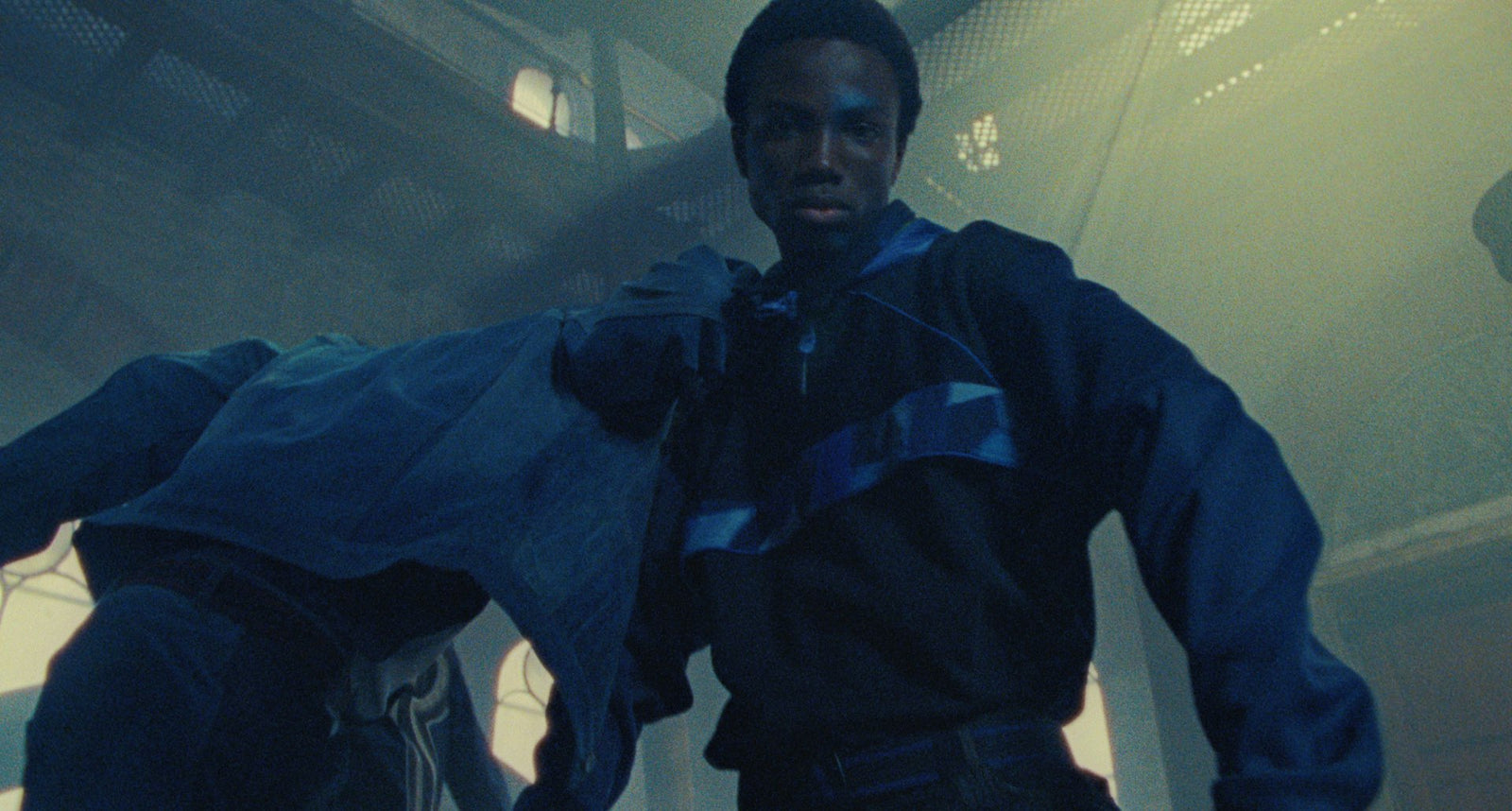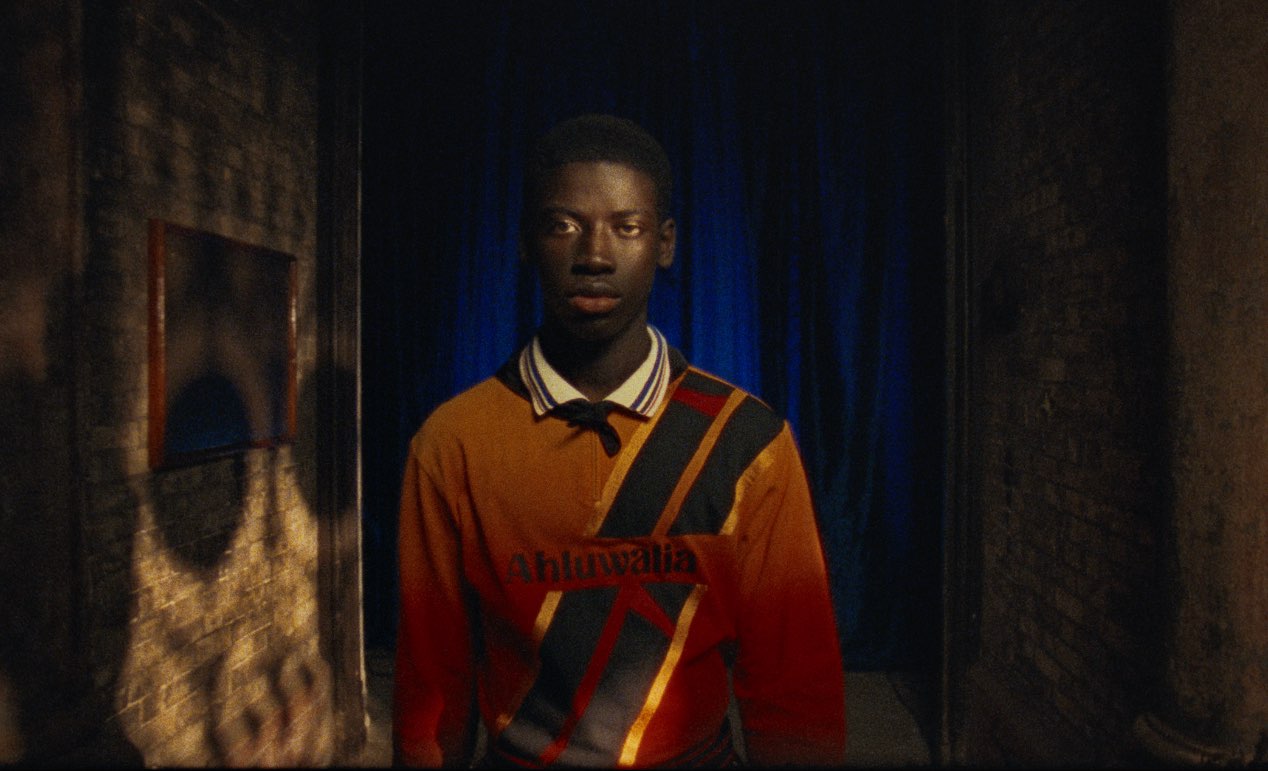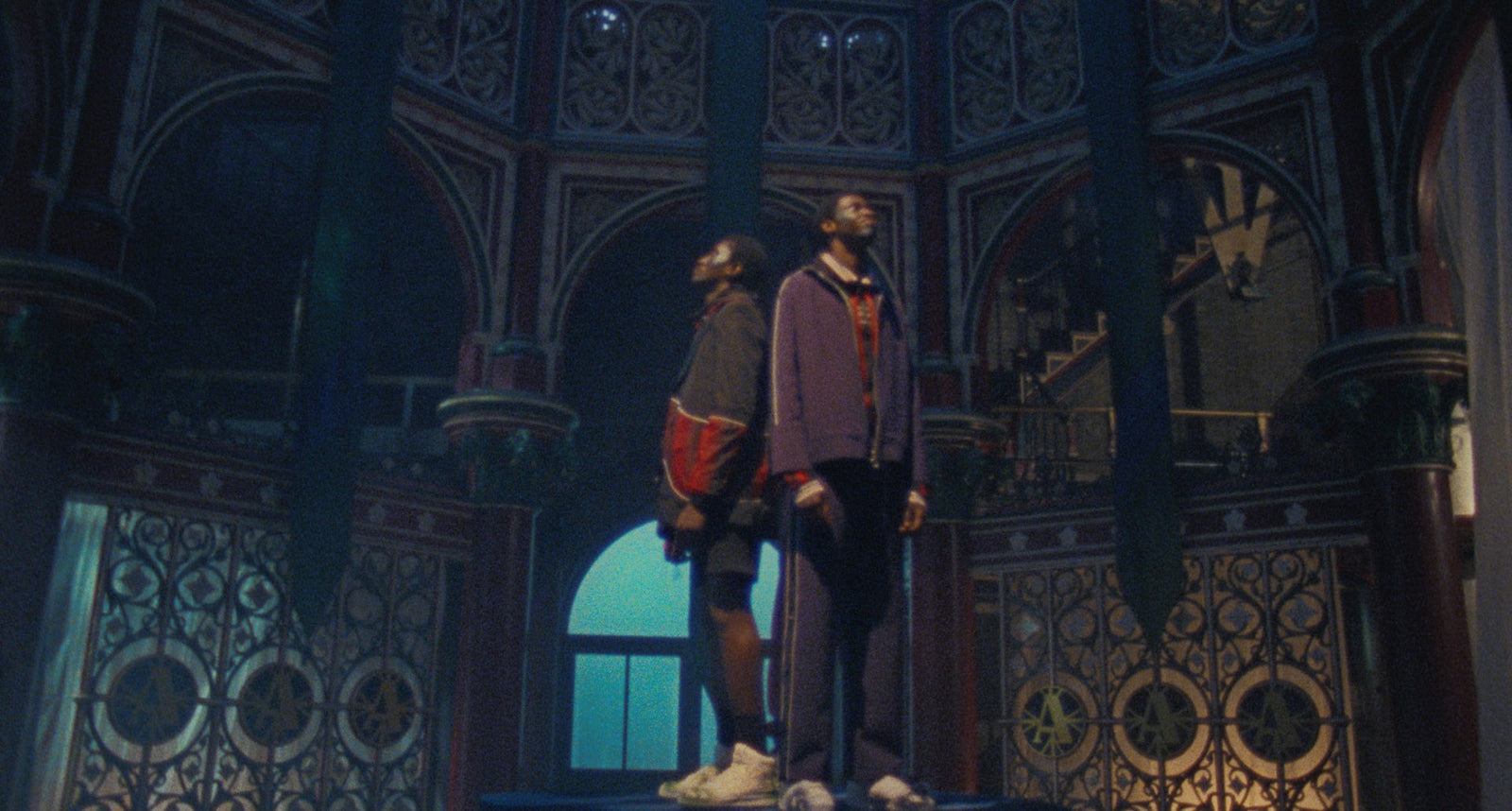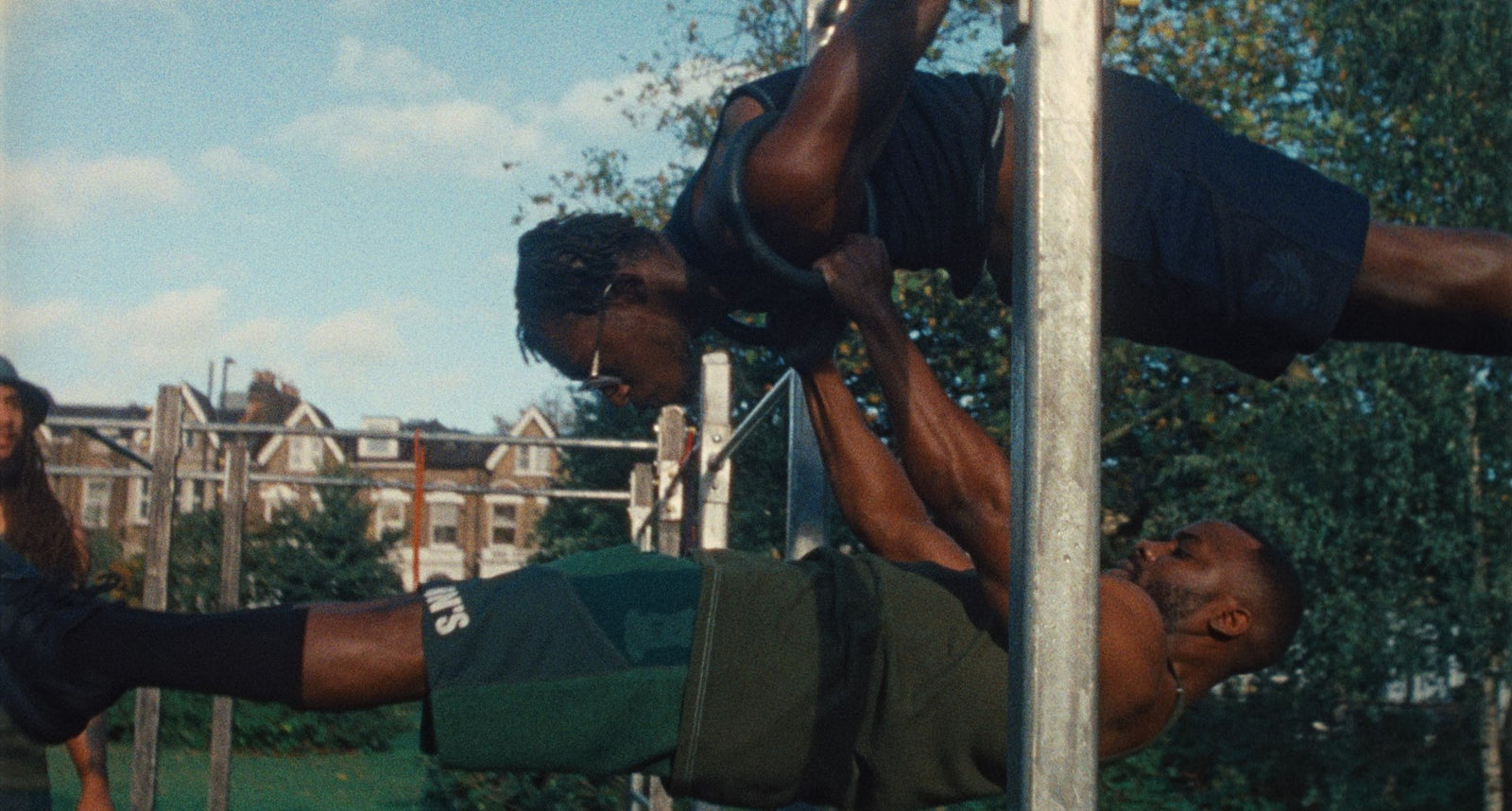 Joy
Guccifest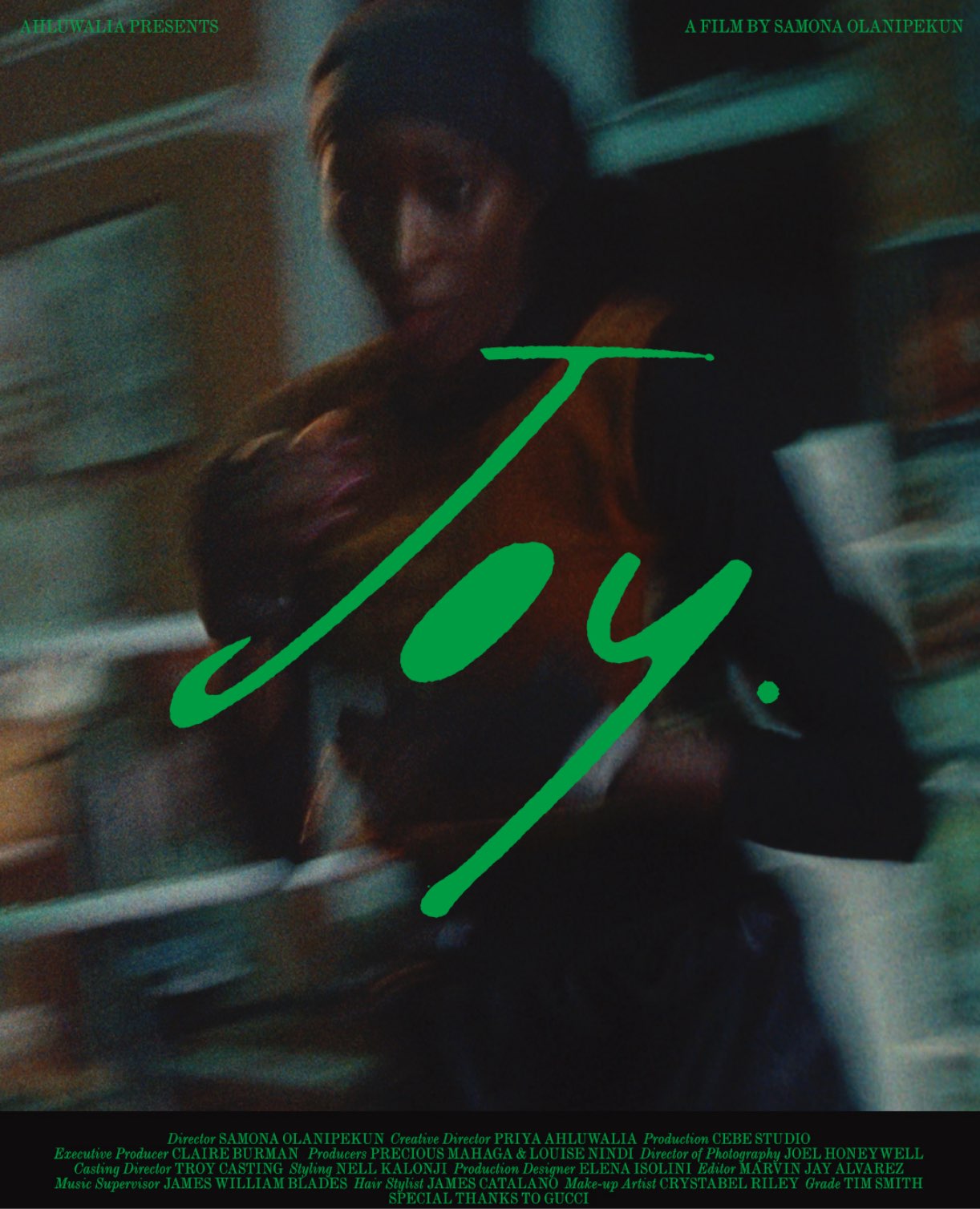 Priya Ahluwalia collaborated with film director Samona Olanipekin to create Ahluwalia's first short film Joy. A story that is part documentary, part fly on the wall and part fashion film.
Joy is a kaleidoscopic love story that celebrates the 'everyday beauty and strength of the Black existence' and features community leaders, matriarchs, poets, athletes and political activists.

The film is a snapshot of Black liberation through Afro- Caribbean rituals, something of importance to both Ahluwalia and Olanipekun who both have Nigerian heritage.

Afro-Caribbean culture is bountifully rich and full of tradition. These traditions not only connect us with our past, any dedication to them is more often than not, an act of radical self-love. Through Joy, rituals so important to Black communities such as food, hair, sports and church are explored and celebrated in nuanced ways.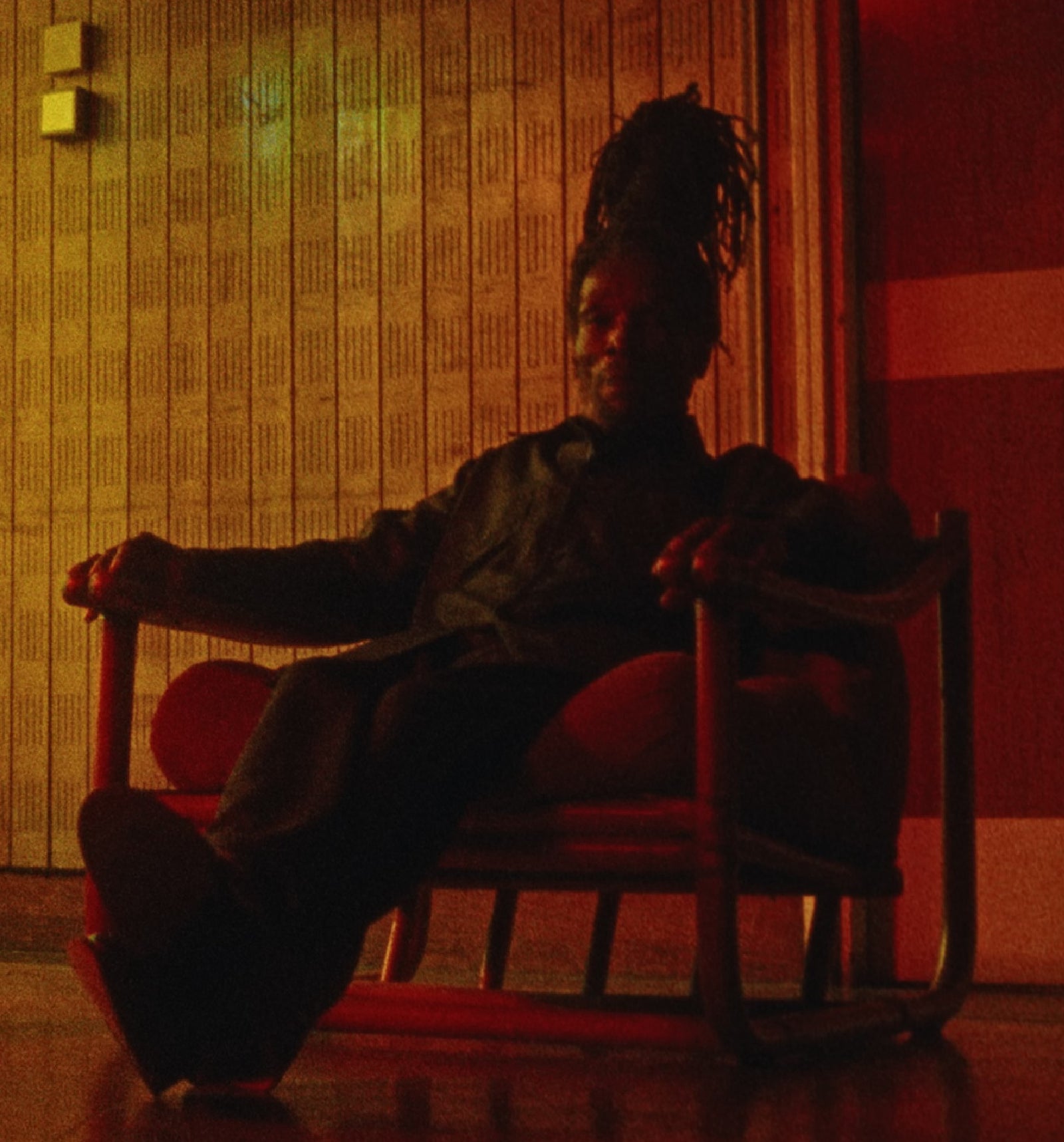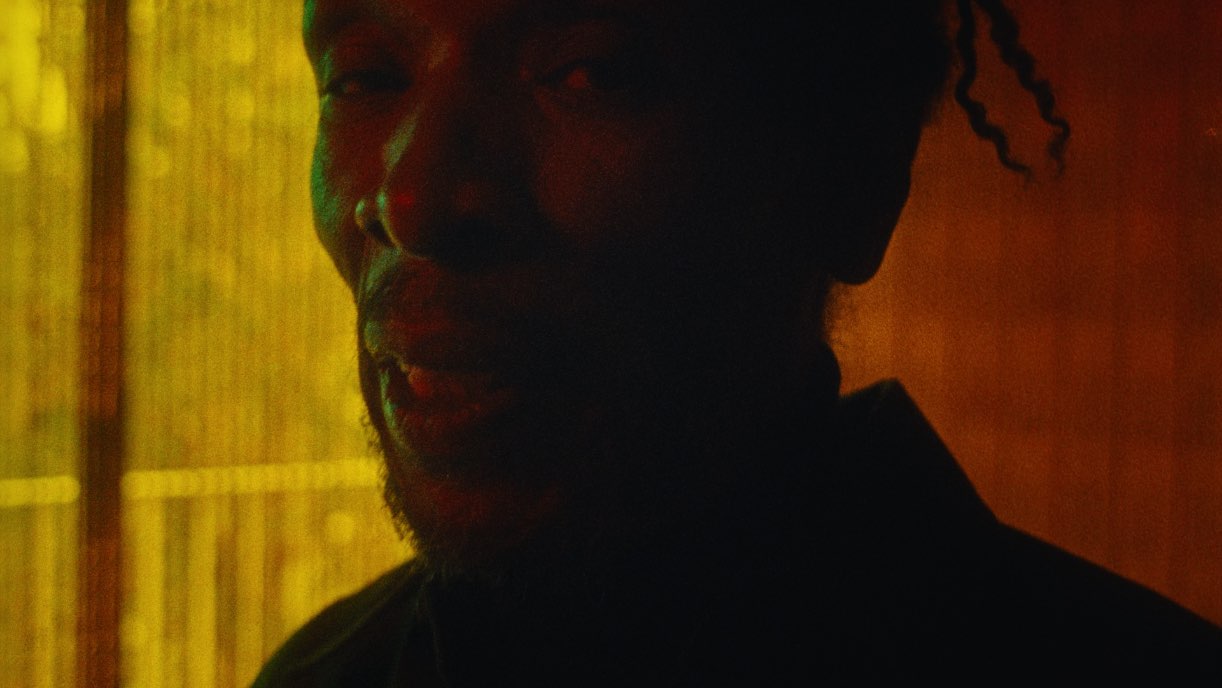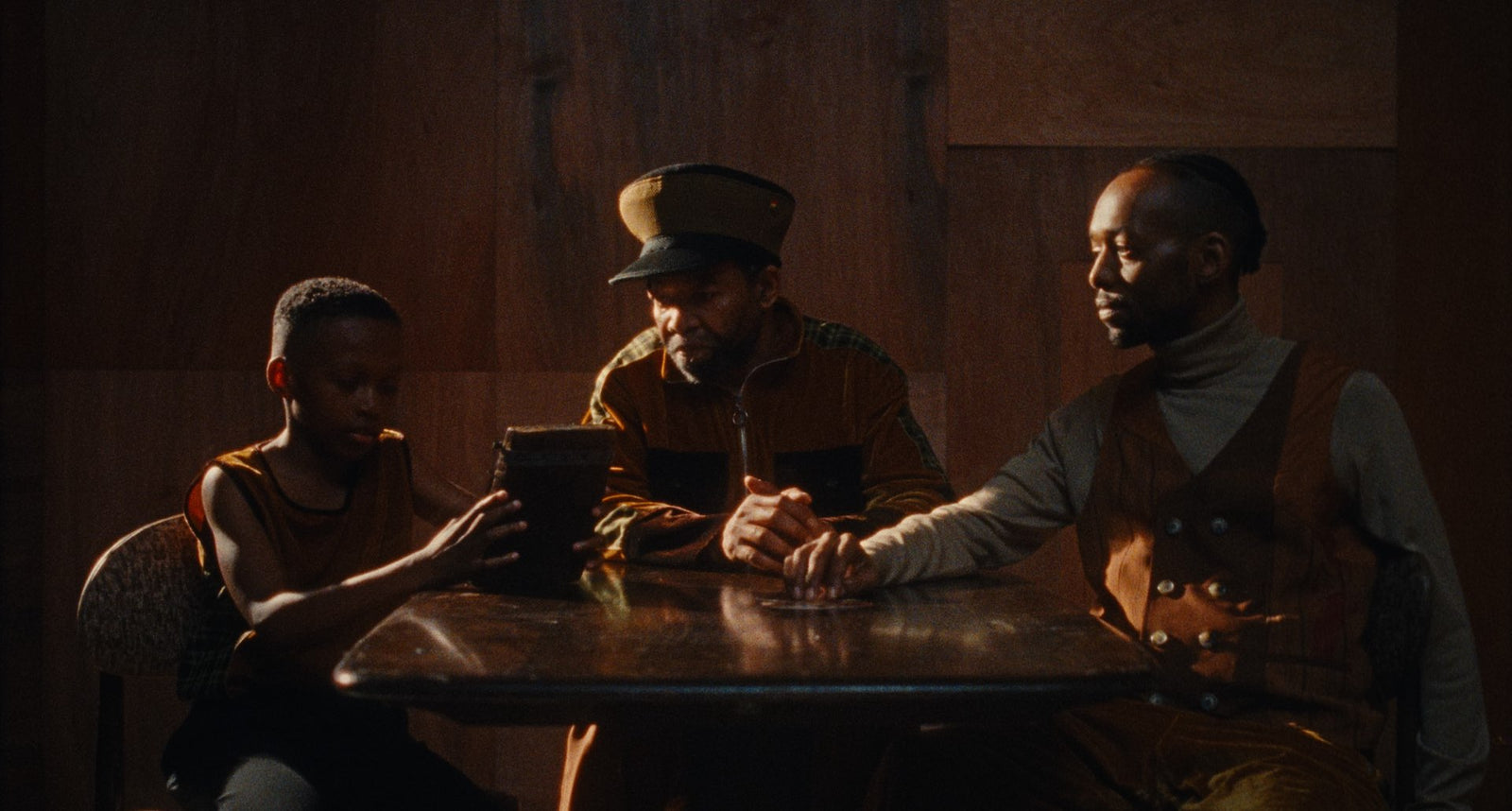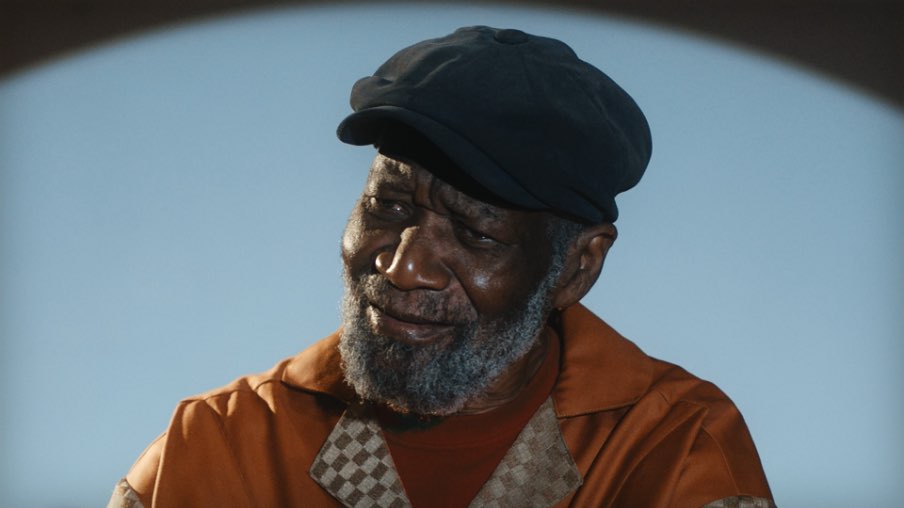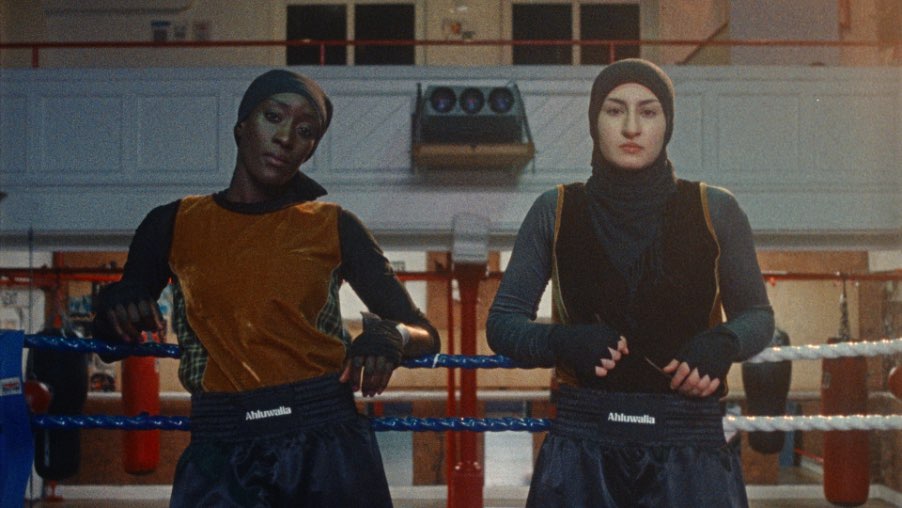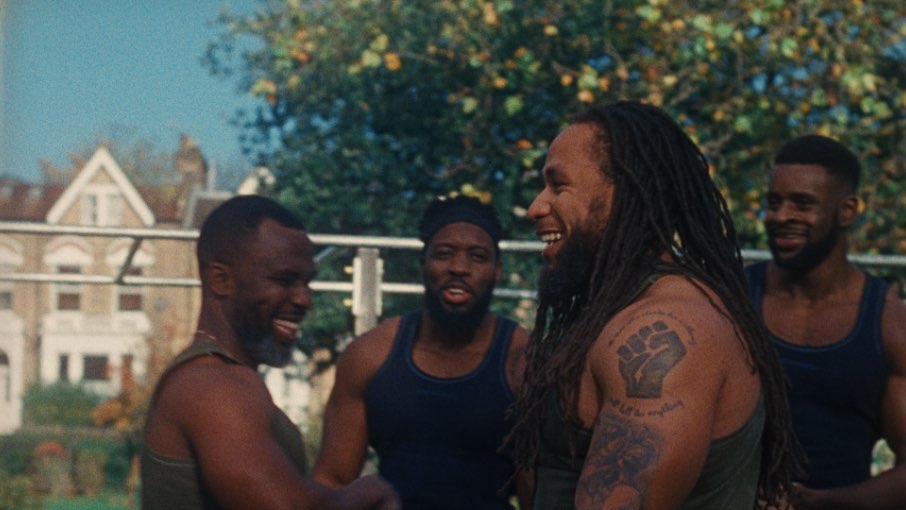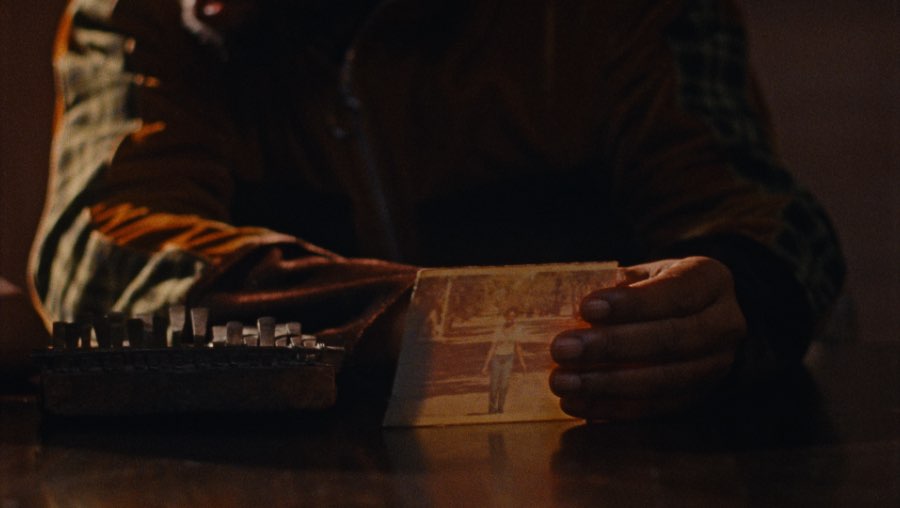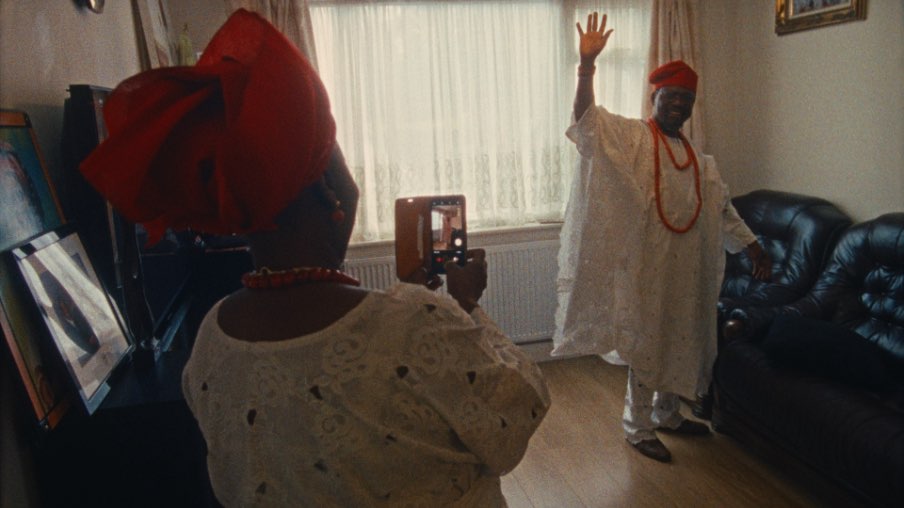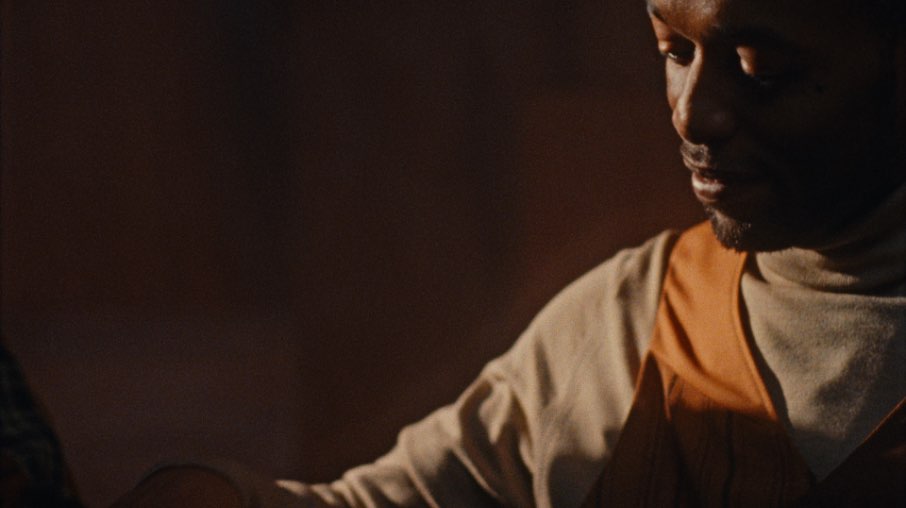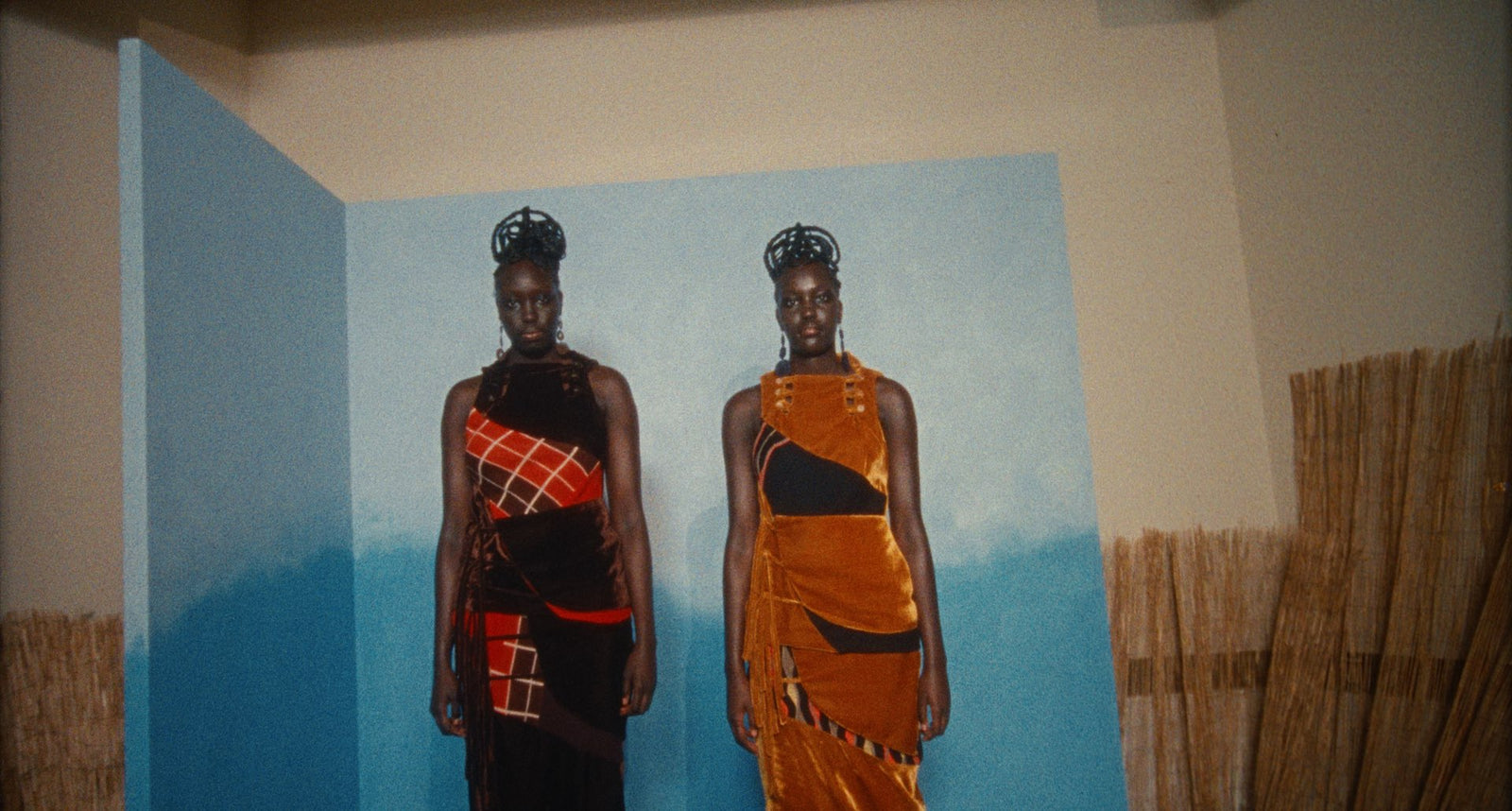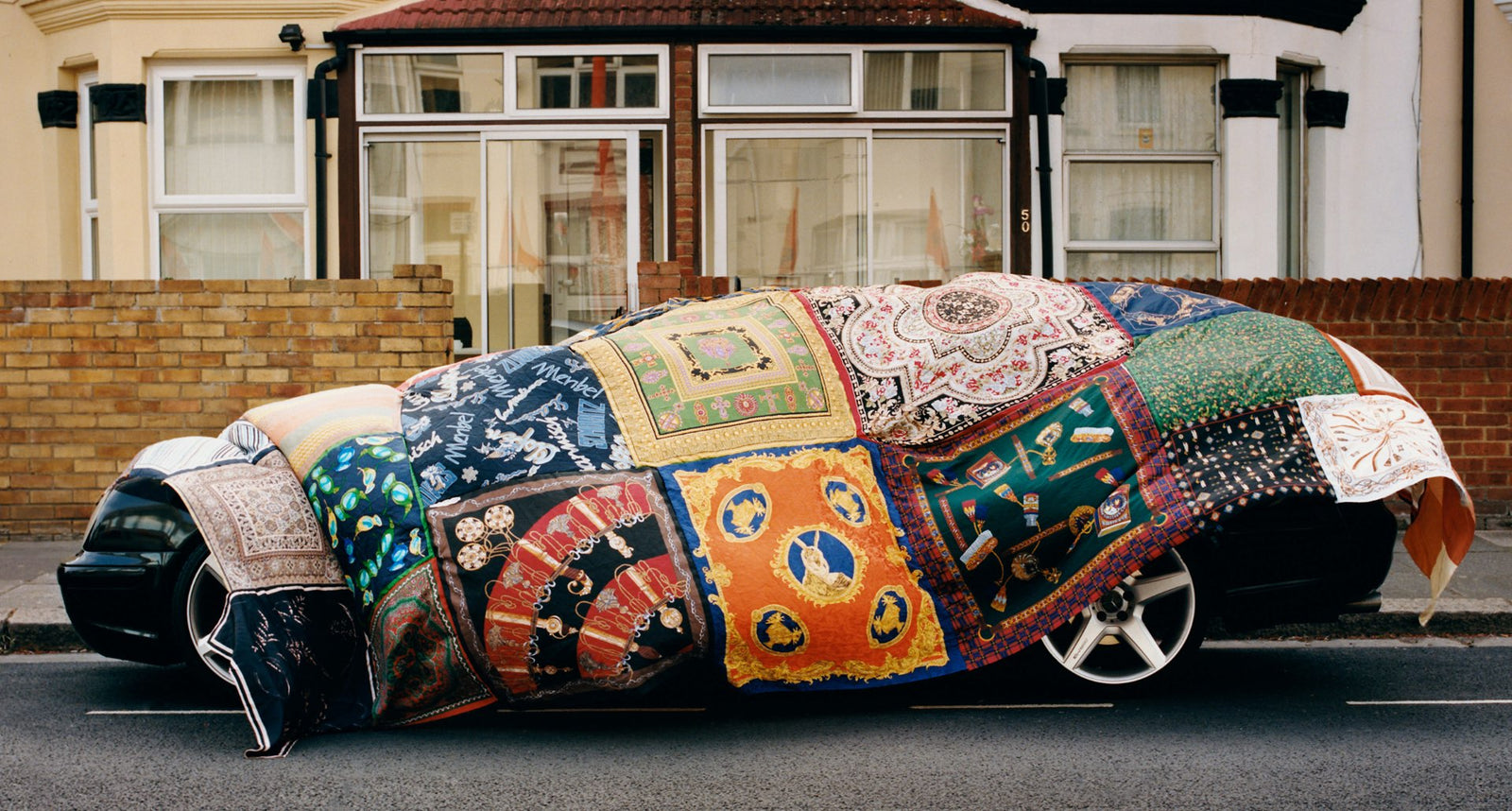 Jalebi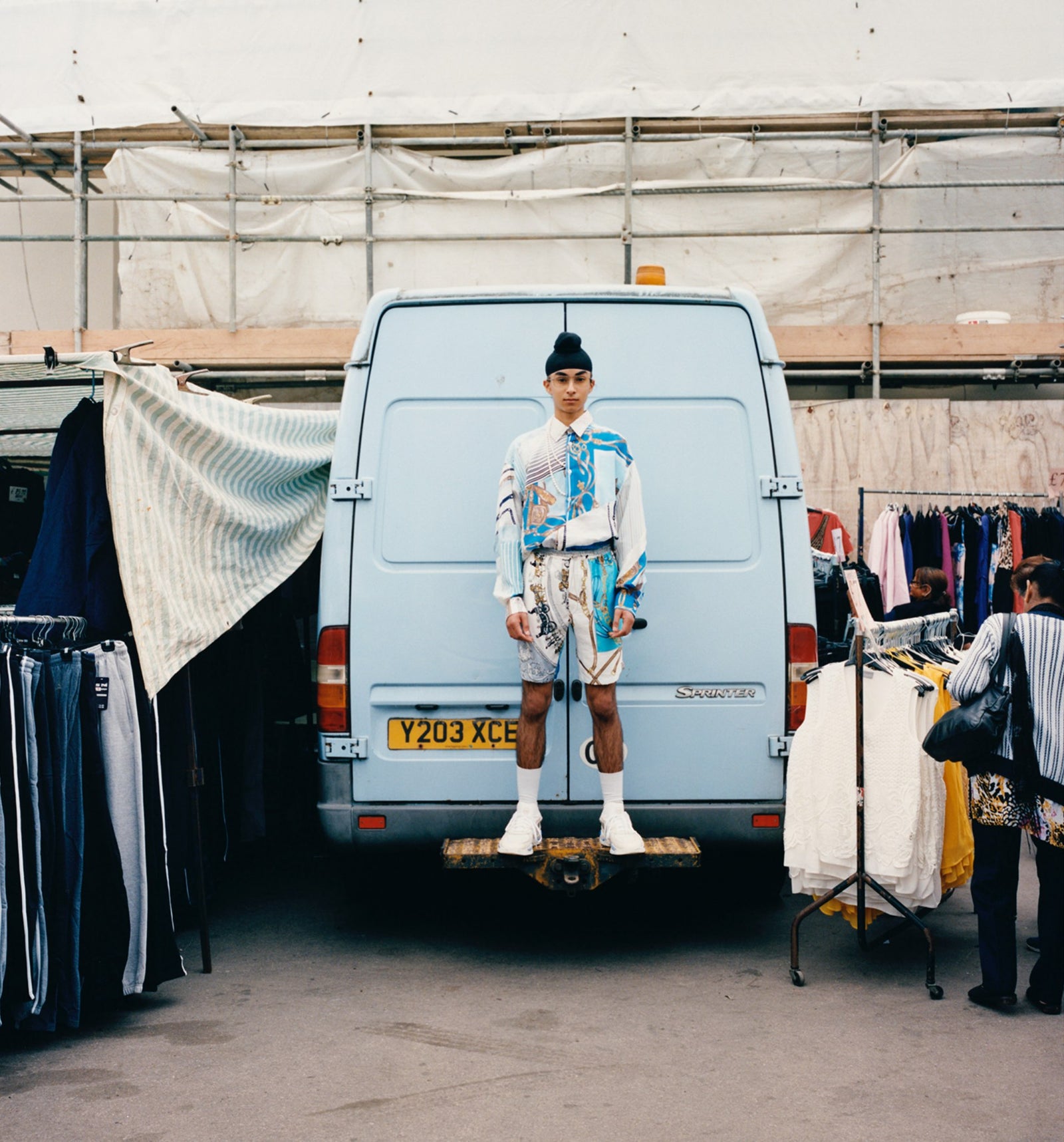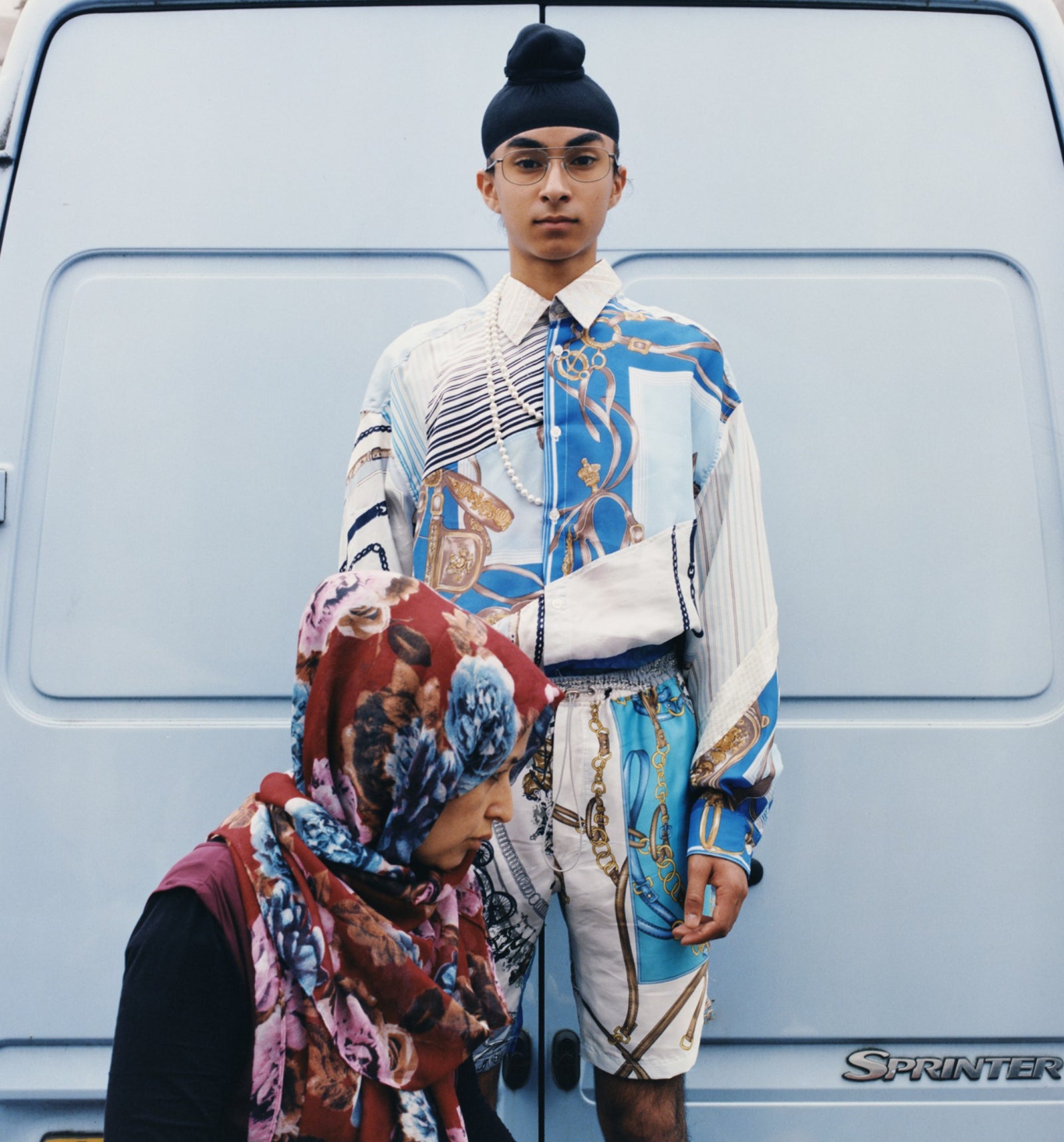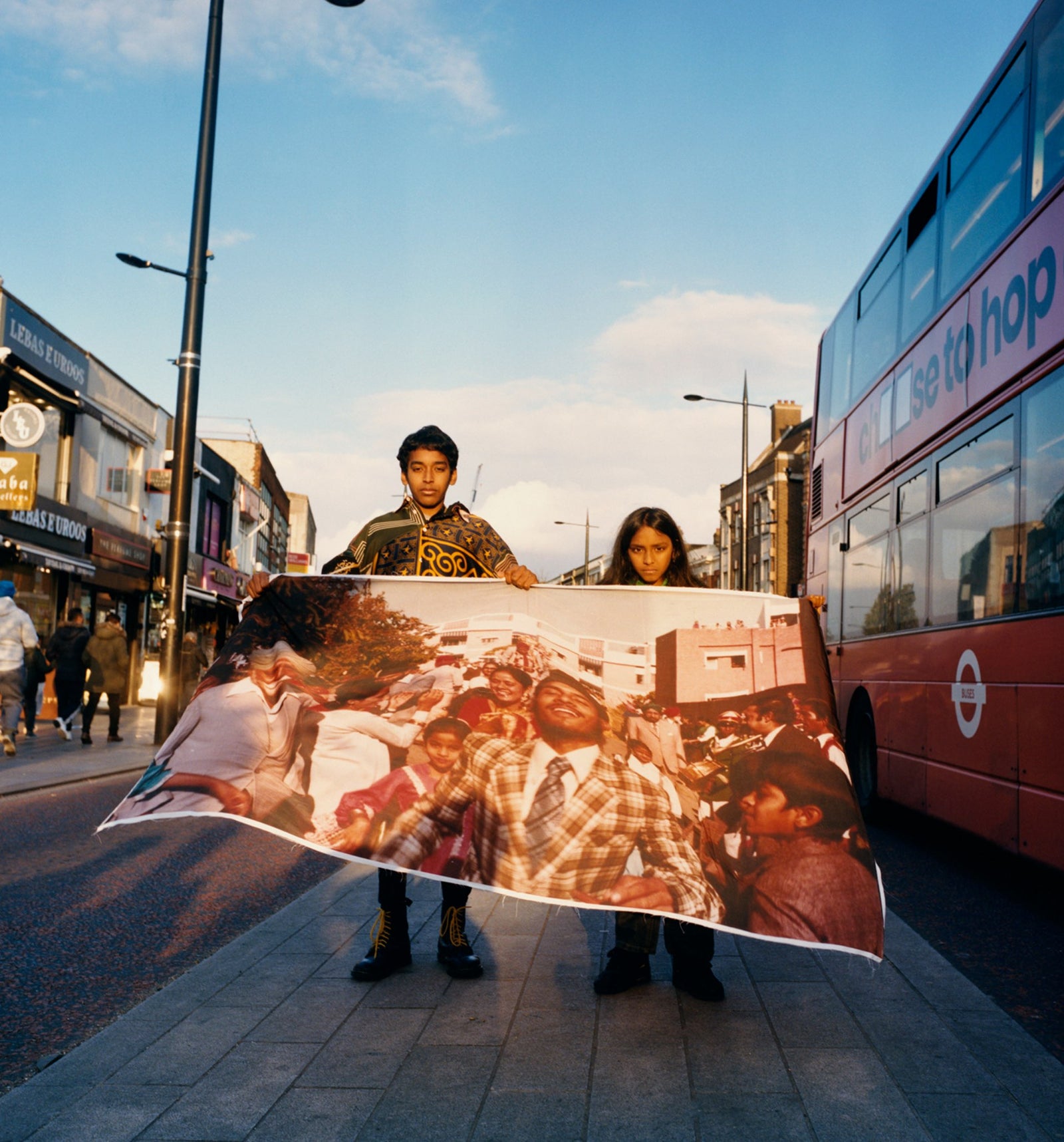 Photographed by Laurence Ellis, Jalebi brings together several strands of Ahluwalia's work and Priya's personal life into an expression of what it means to be a young person with mixed heritage living in modern Britain. The book was a culmination of 18 months of work by Ahluwalia, Ellis and Riccardo Maria Chiacchio.
The narrative swaps between real and imaginary, reminiscing of the designer's own childhood growing up and spending time in Southall, Britain's first Punjabi community. The theme of family is at the heart of the Ahluwalia brand and that's thoroughly translated in Jalebi through pictures of and interviews with the designer's family.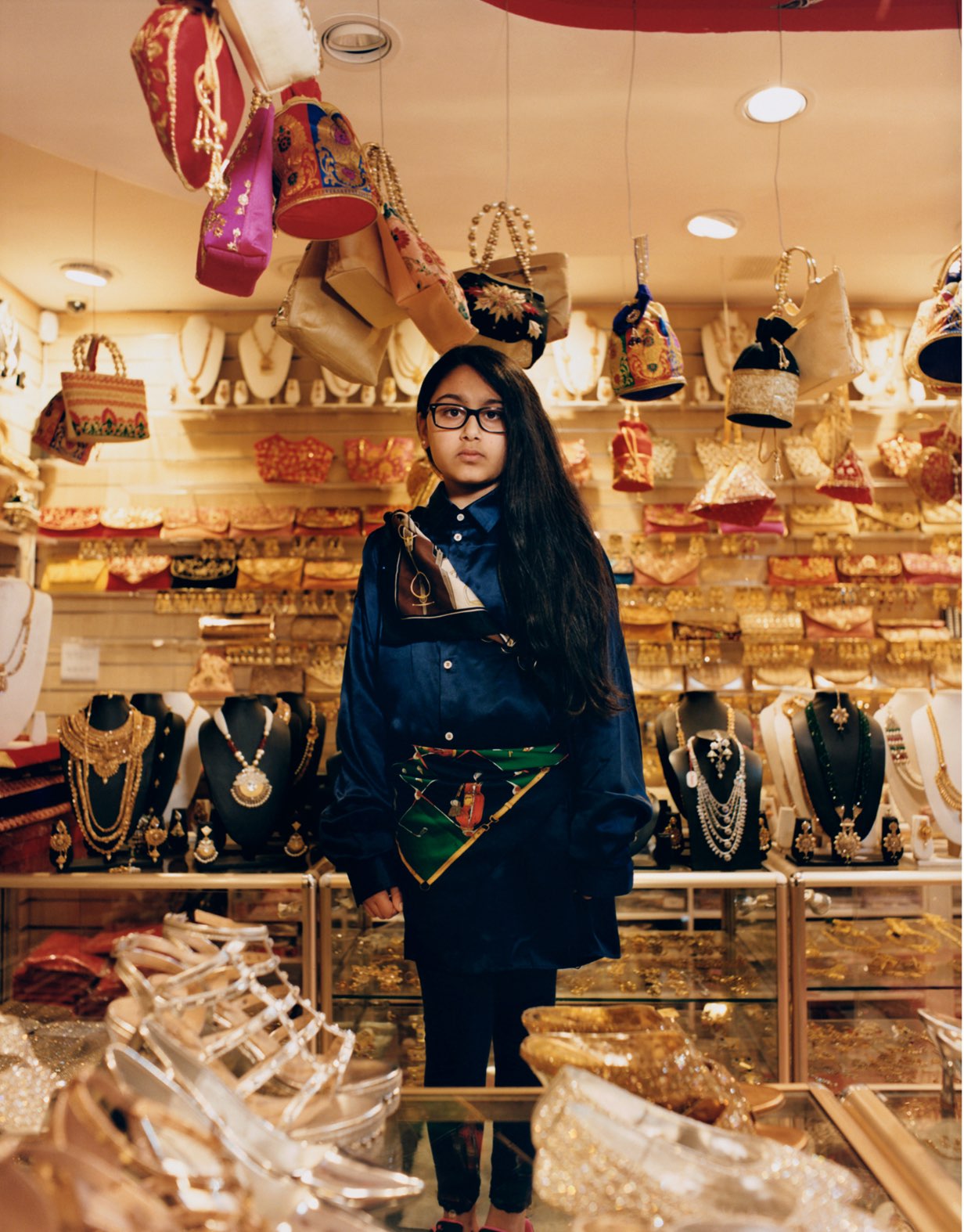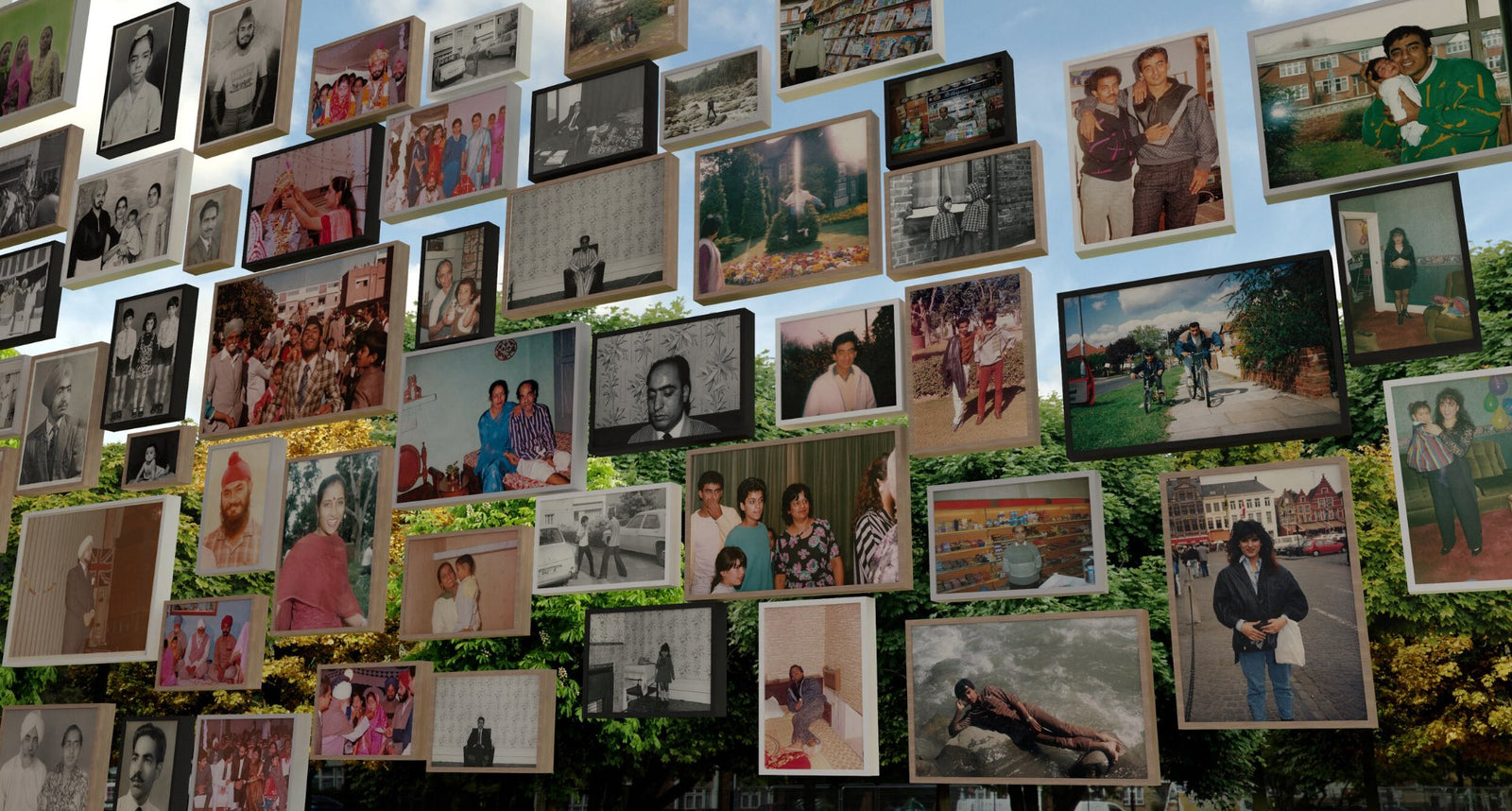 The book launch has been supported by Chameleon Visual who have created a 3D, VR exhibition, allowing Jalebi to be presented in a way that wouldn't be achievable in the real world.

All profits from Jalebi, along with the photographic print sales, will be donated to the Stephen Lawrence Charitable Trust and to Southall Black Sisters.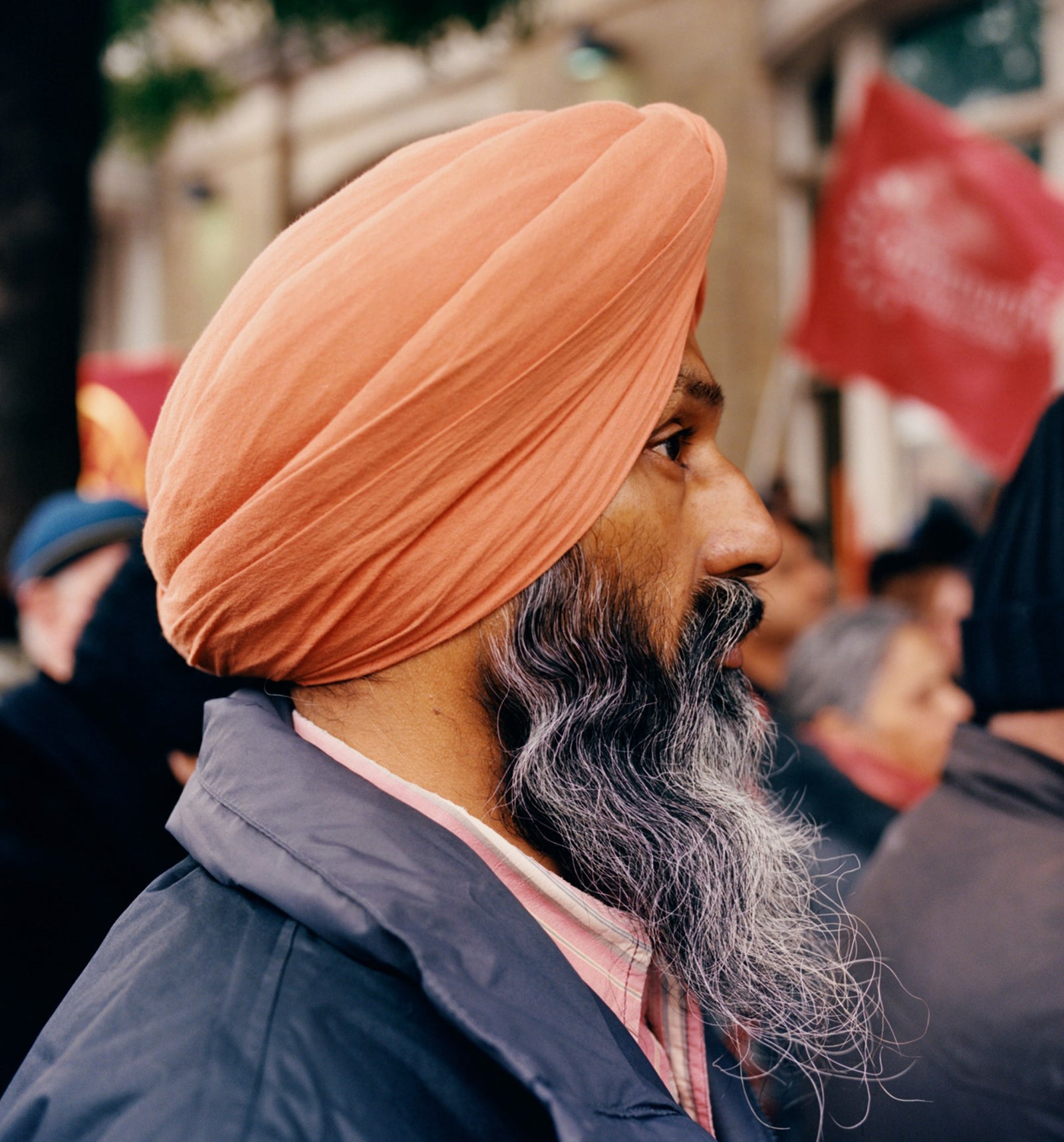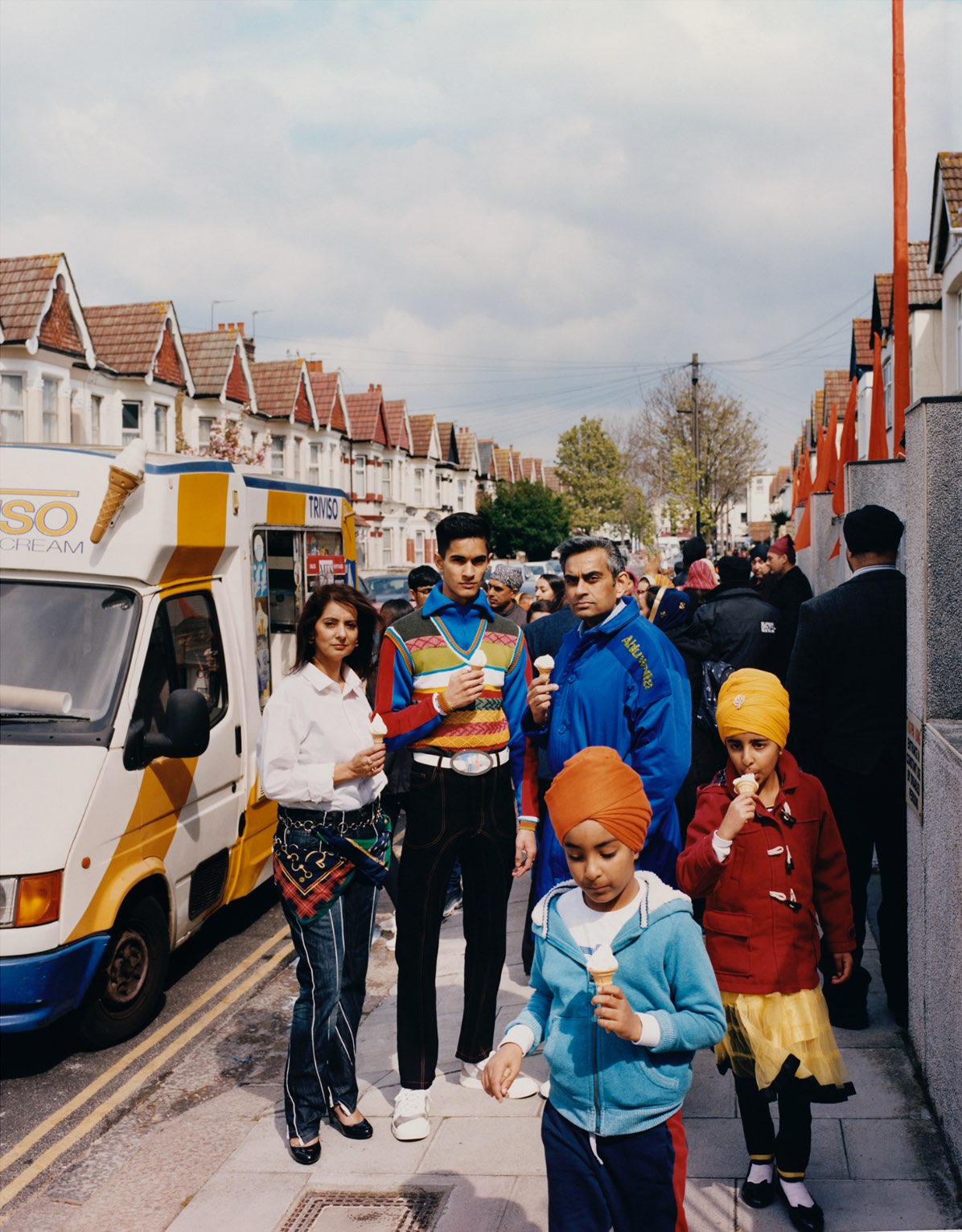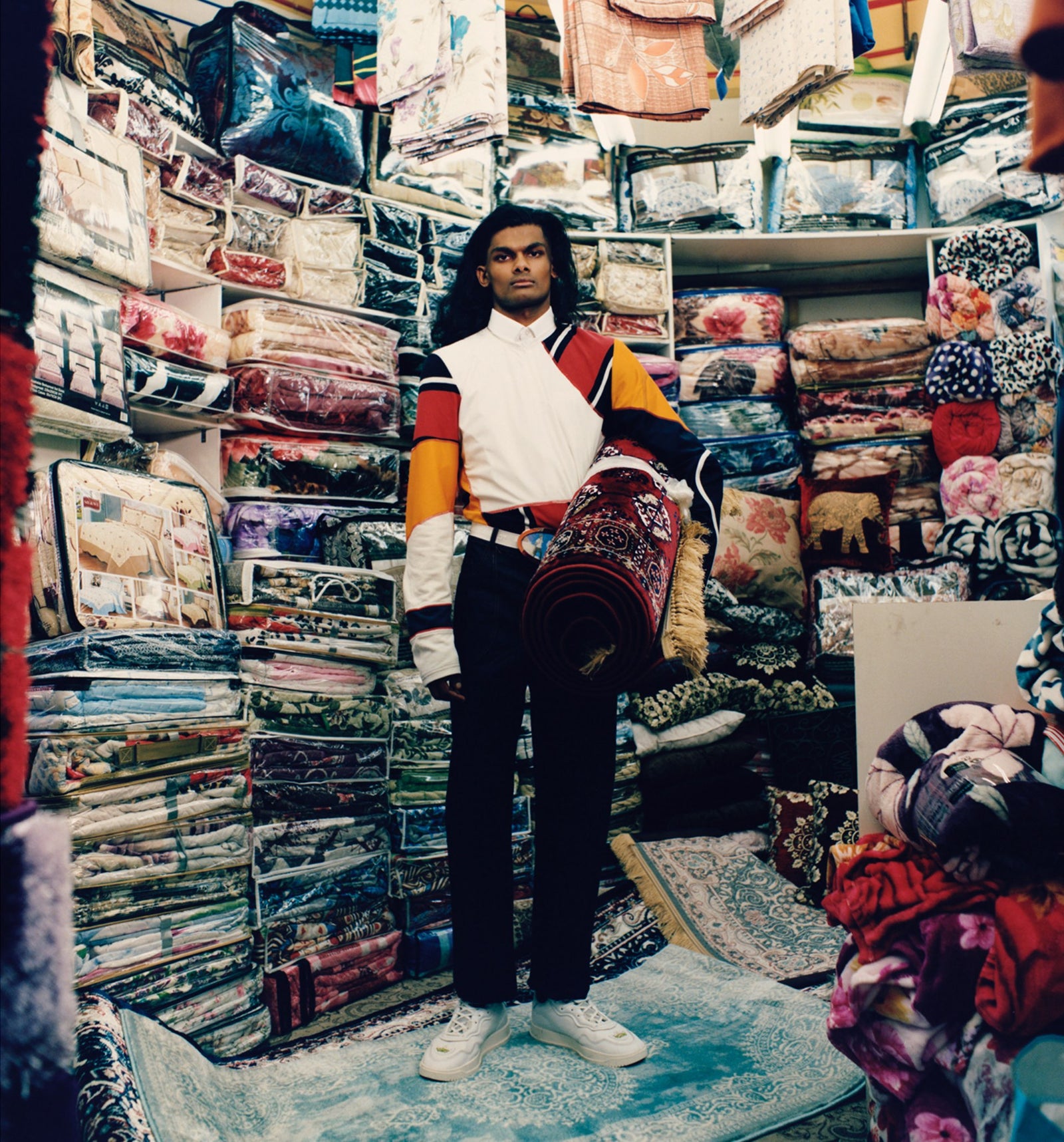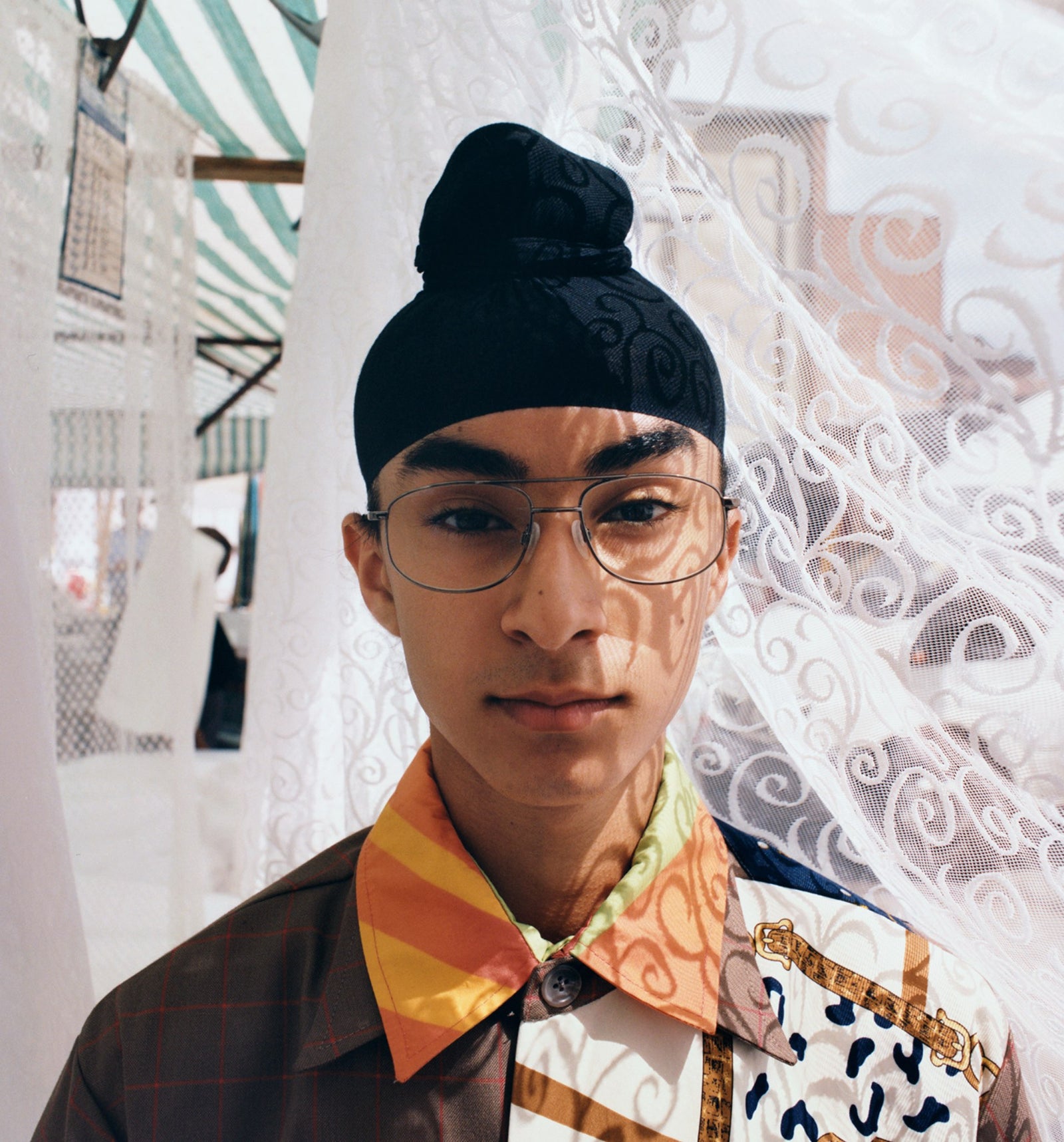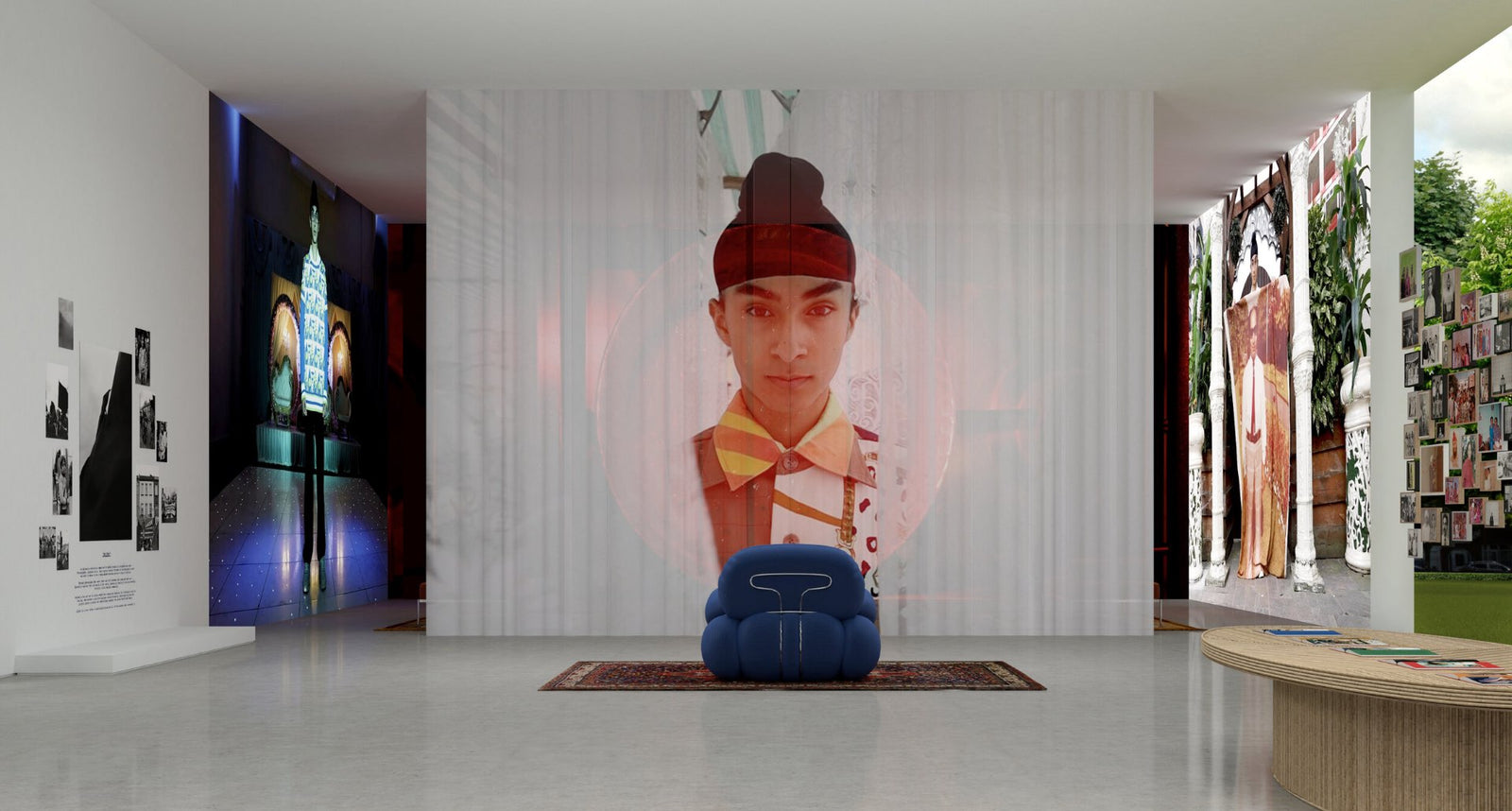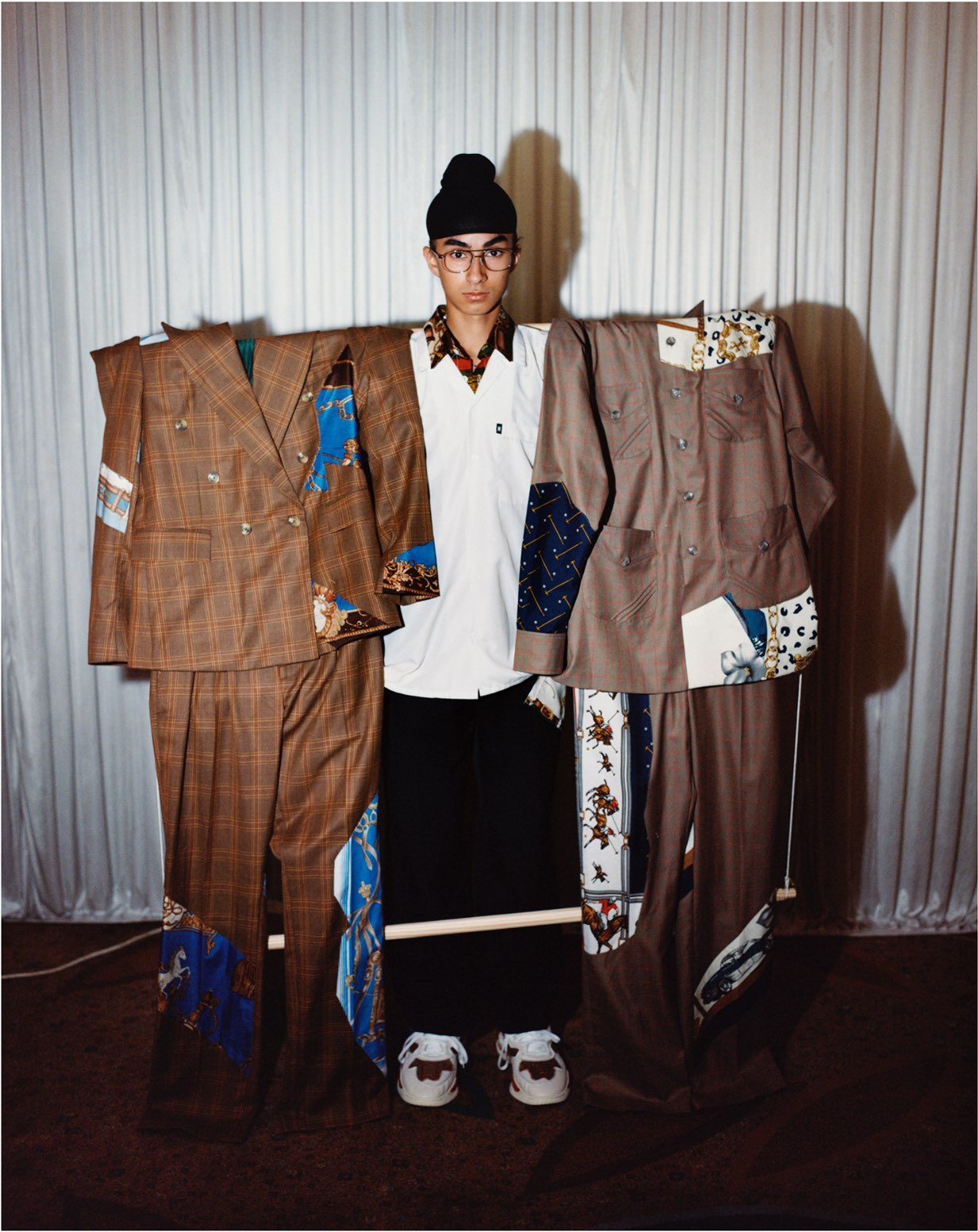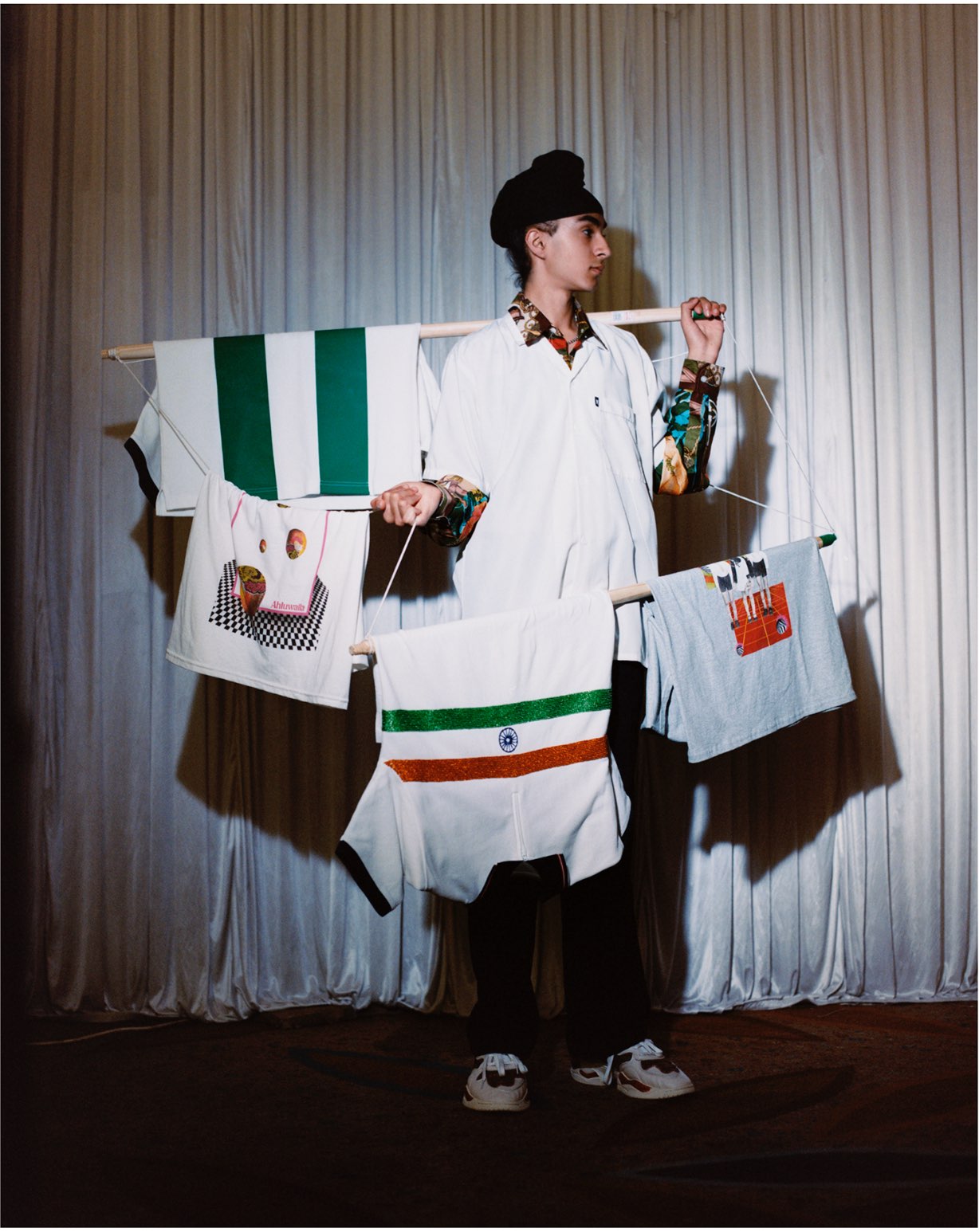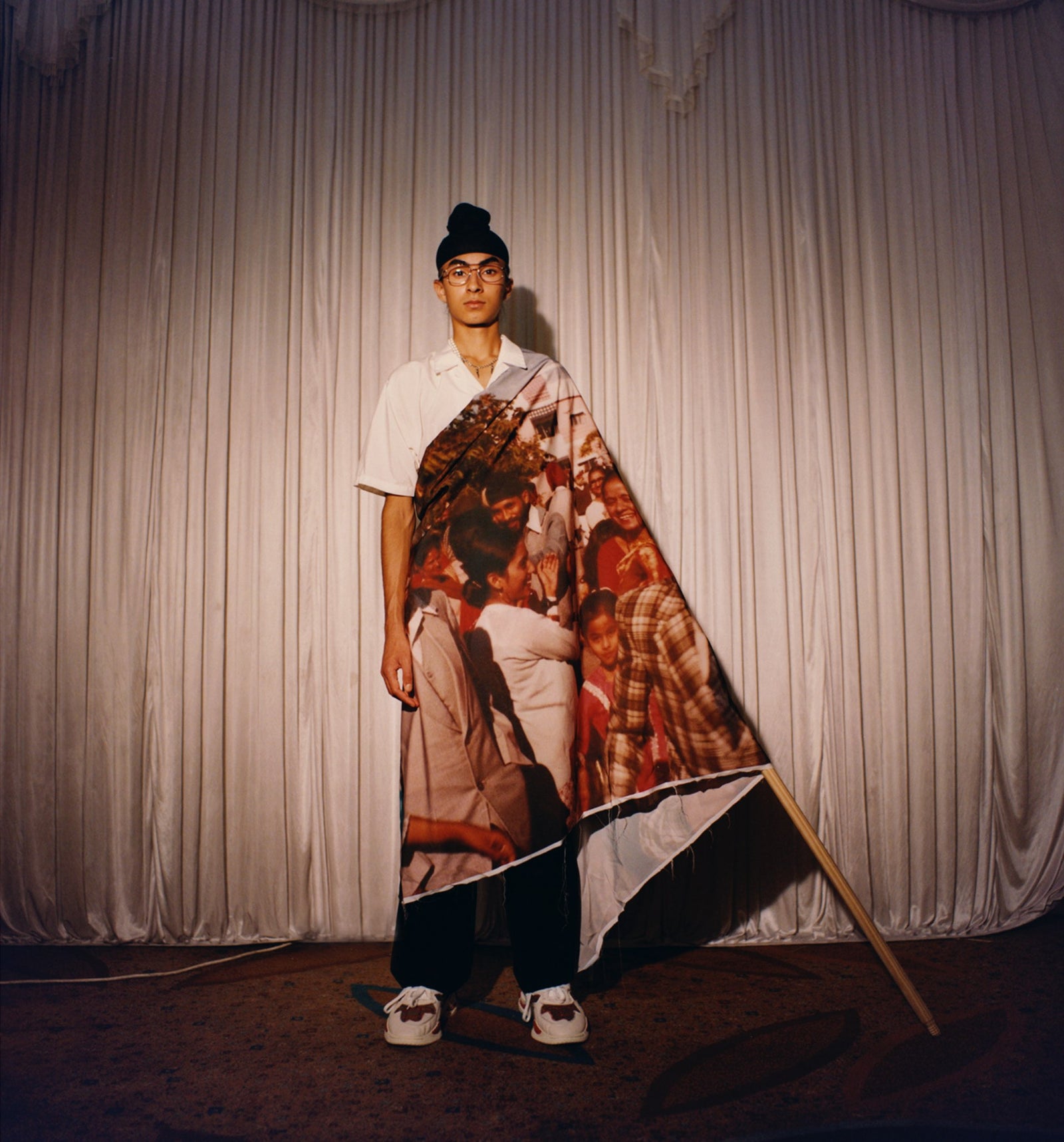 Credits
Photography: Laurence Ellis
Styling: Riccardo Maria Chiacchio
Casting: Troy Casting
Art Direction: Jaime Perlman
Book Design: Luca Barbieri
Digital Exhibition Space: Chameleon Visual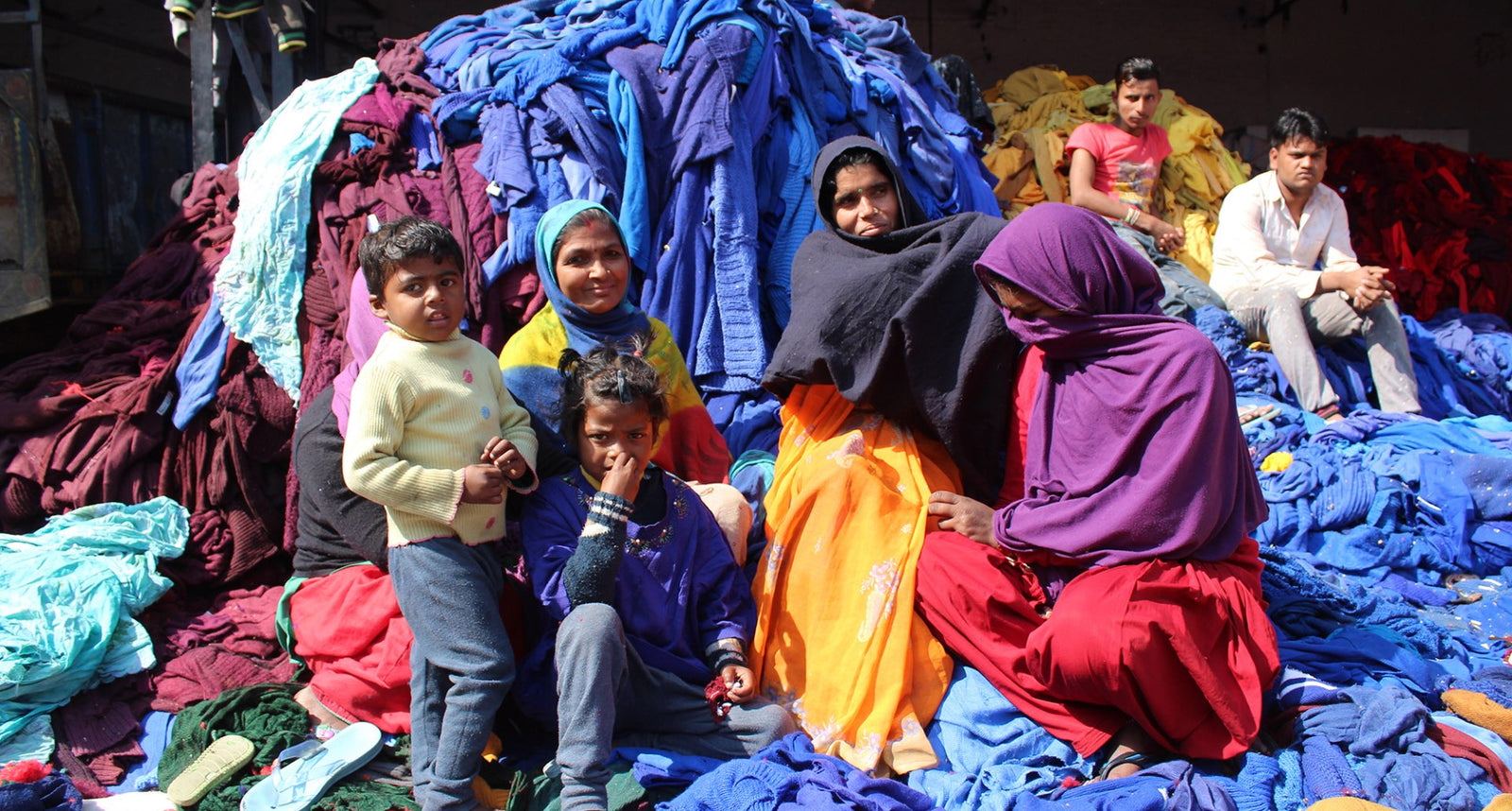 Sweet Lassi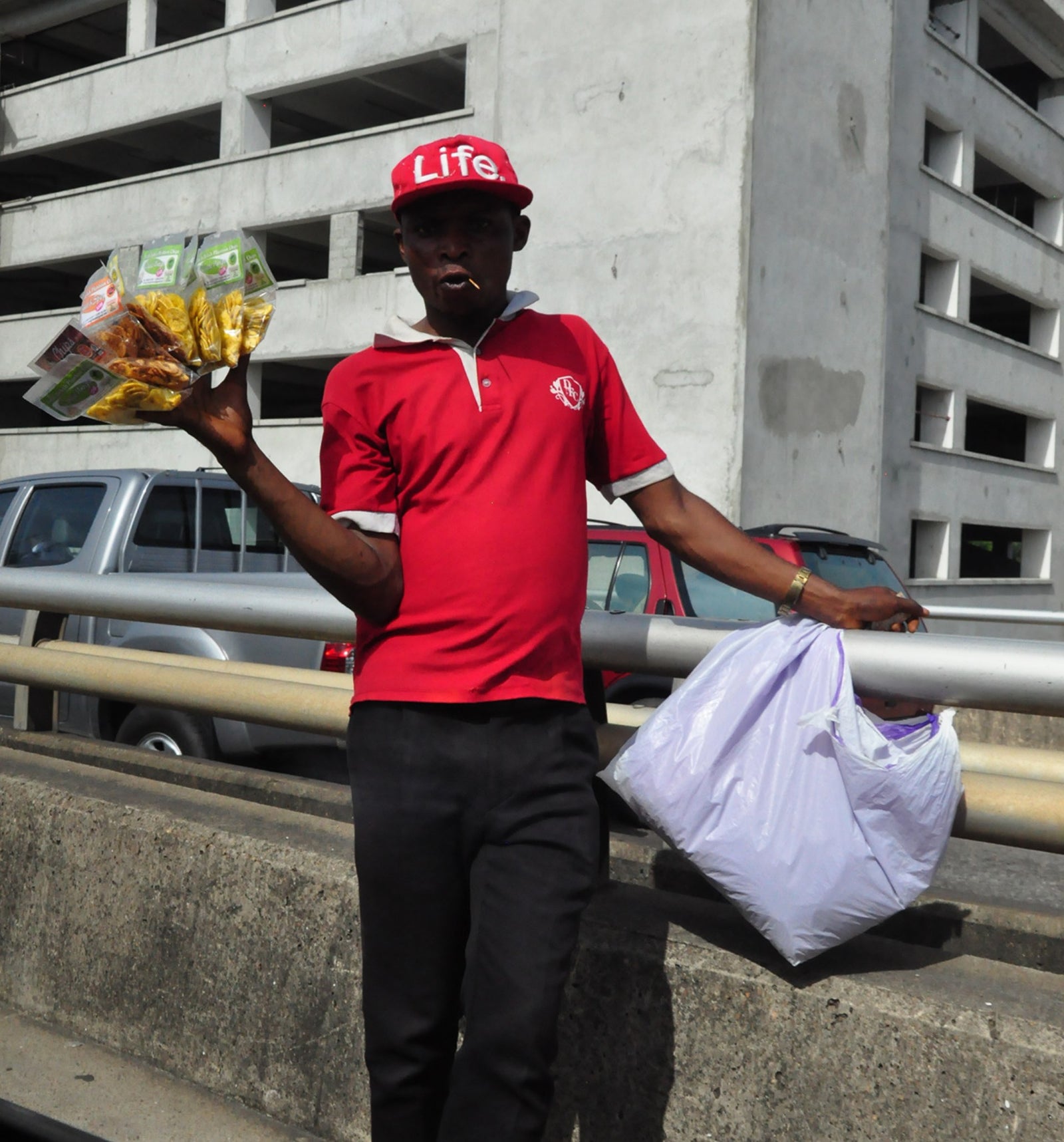 Ahluwalia's first book, titled Sweet Lassi focuses on the family trip Priya made to Lagos, Nigeria in 2017.

Noticing people everywhere wearing clothes out of their sorts, street traders in T-shirts with obscure British graphics and another wearing a London Marathon top, the designer decided to dig deeper into the life of a second hand garment.

Moving forward on a hunch that the presence of these textiles heralded a larger story about second hand-clothing. Ahluwalia then visited Panipat, a city 90 north of Delhi, to photograph the global garment recycling capital of the world.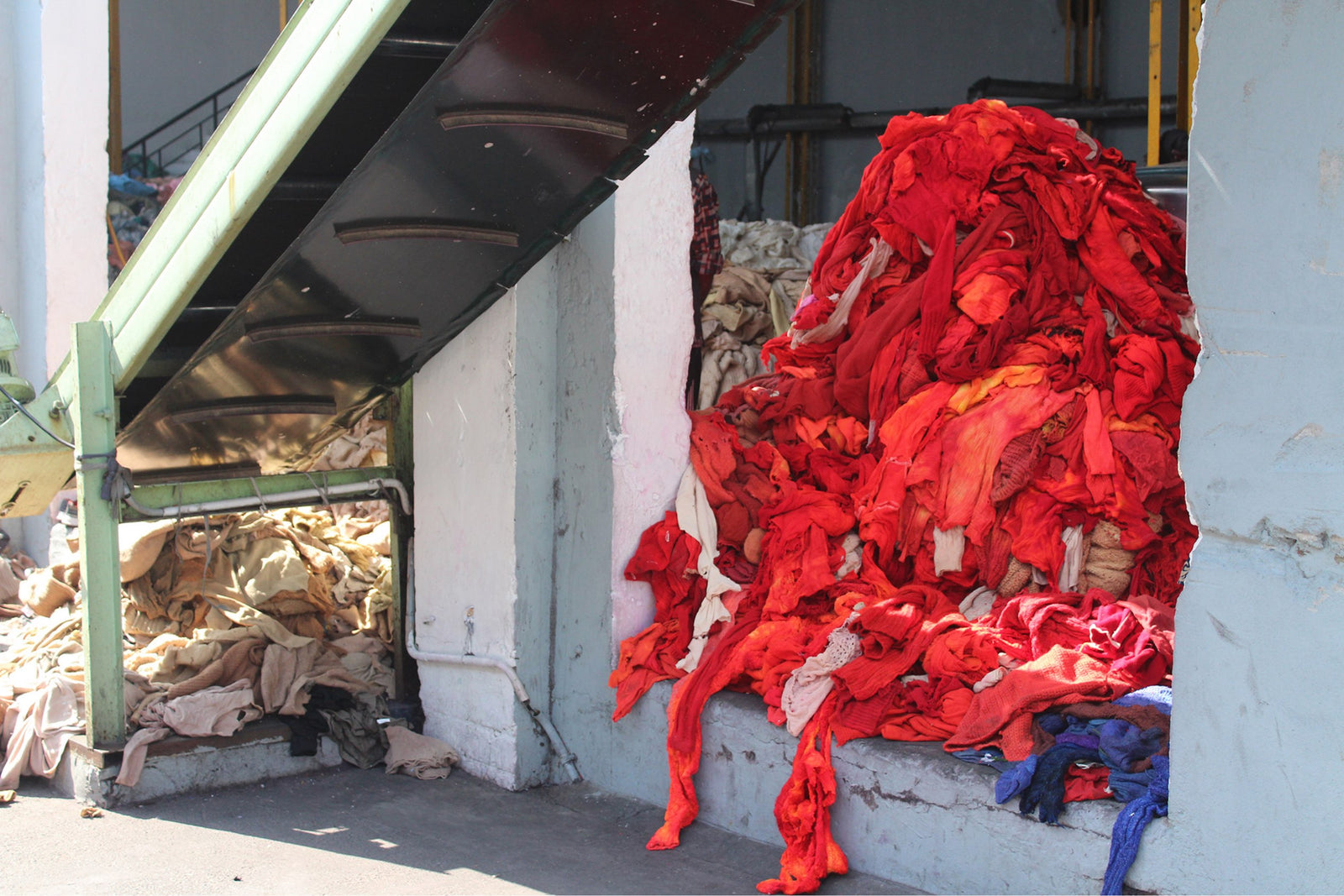 After being exposed to piles and piles of textiles and clothing, Priya dedicated her SS19 collection to what Sweet Lassi embodies, a focus on the desire to be socially responsible in her manufacturing. This edition marks the inception of the Ahluwalia ethos.

Contributors to the book included Sarah Mower MBE and Ben Reardon. The book was stocked at cult London store Machine-A and Claire de Rouen books. After the release it received recognition from various publications such as The Guardian, Vogue and Dazed and Confused. Steve Salter, i-D, commented that the book "kickstarted vital industry discussions about sustainability."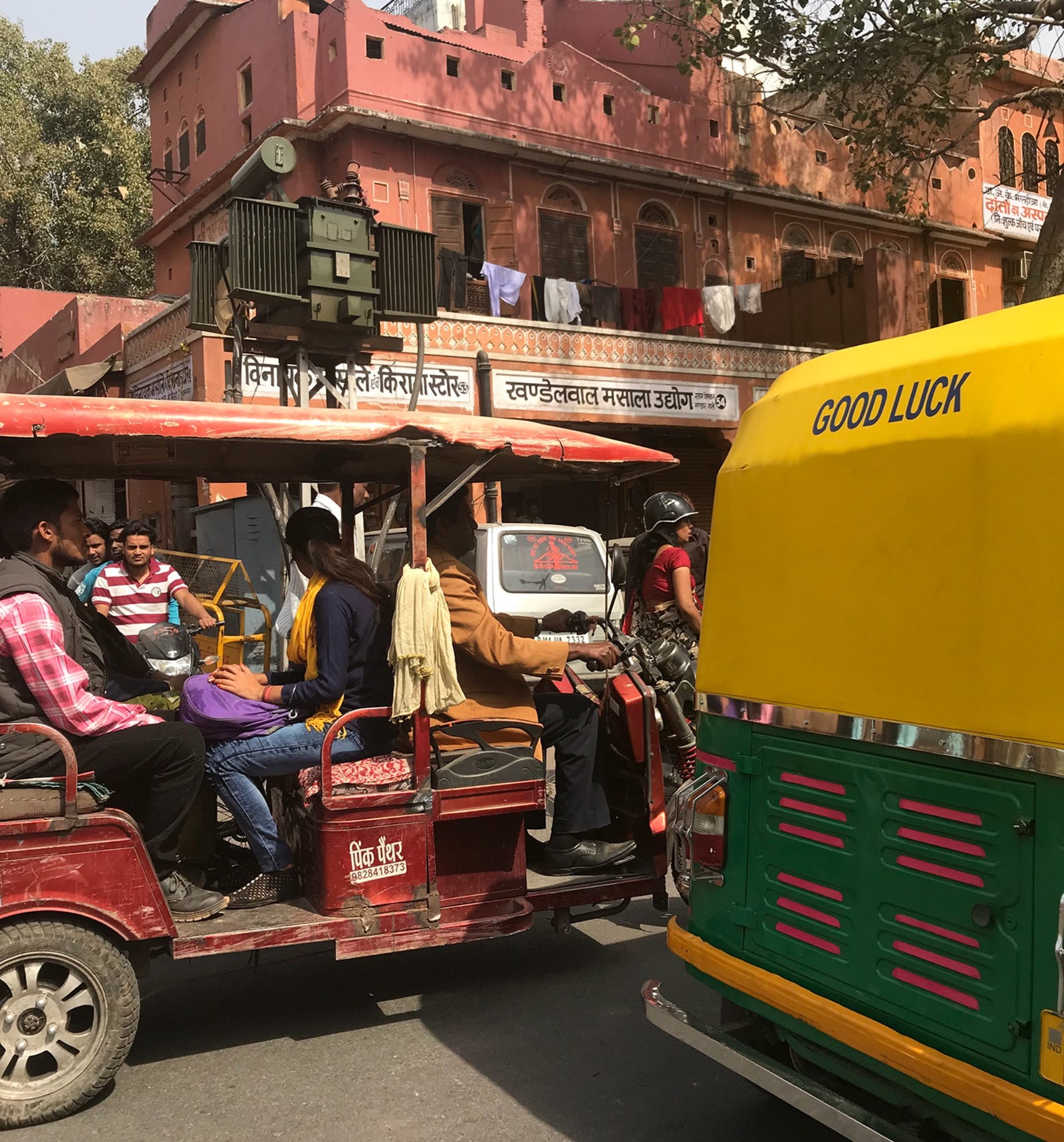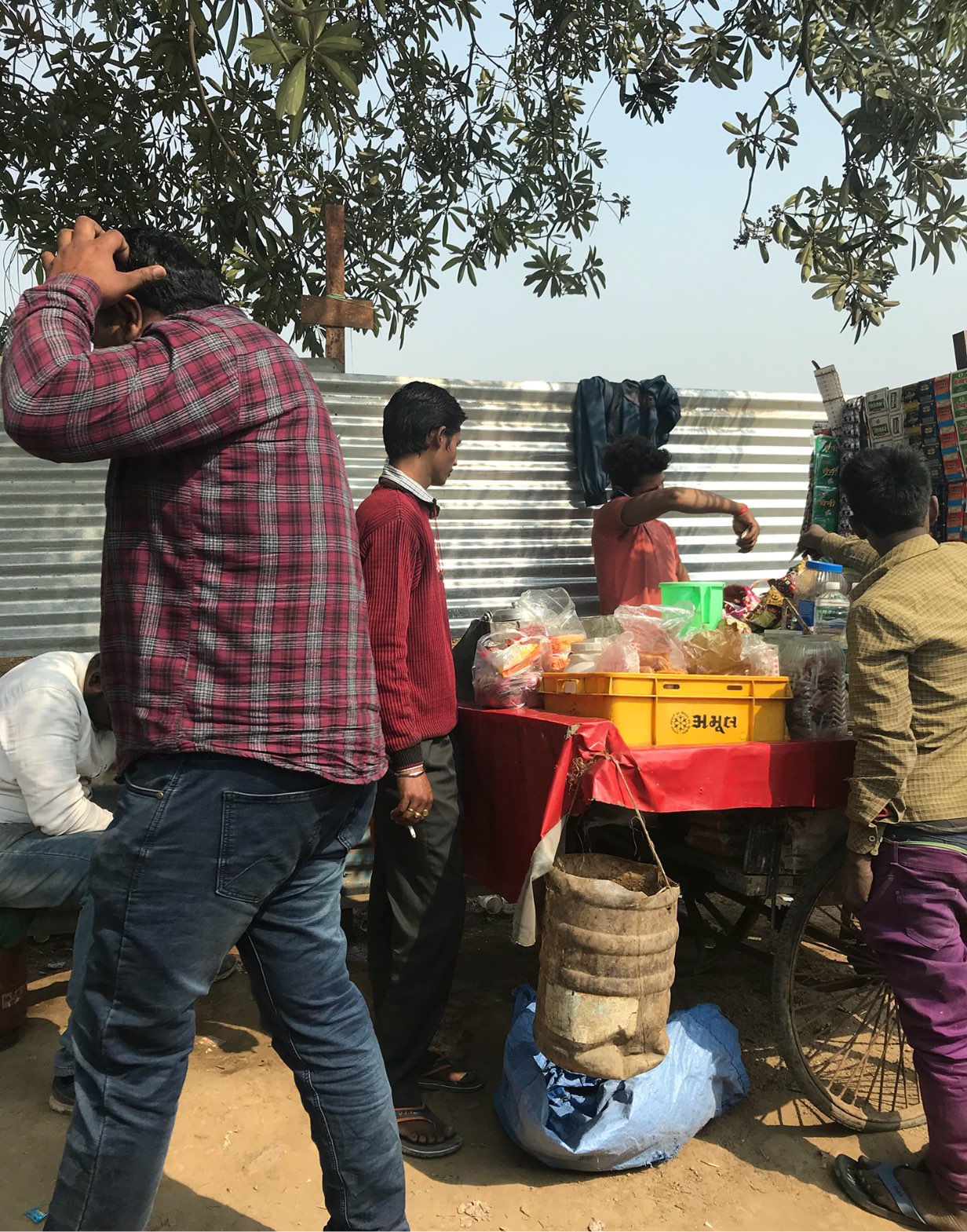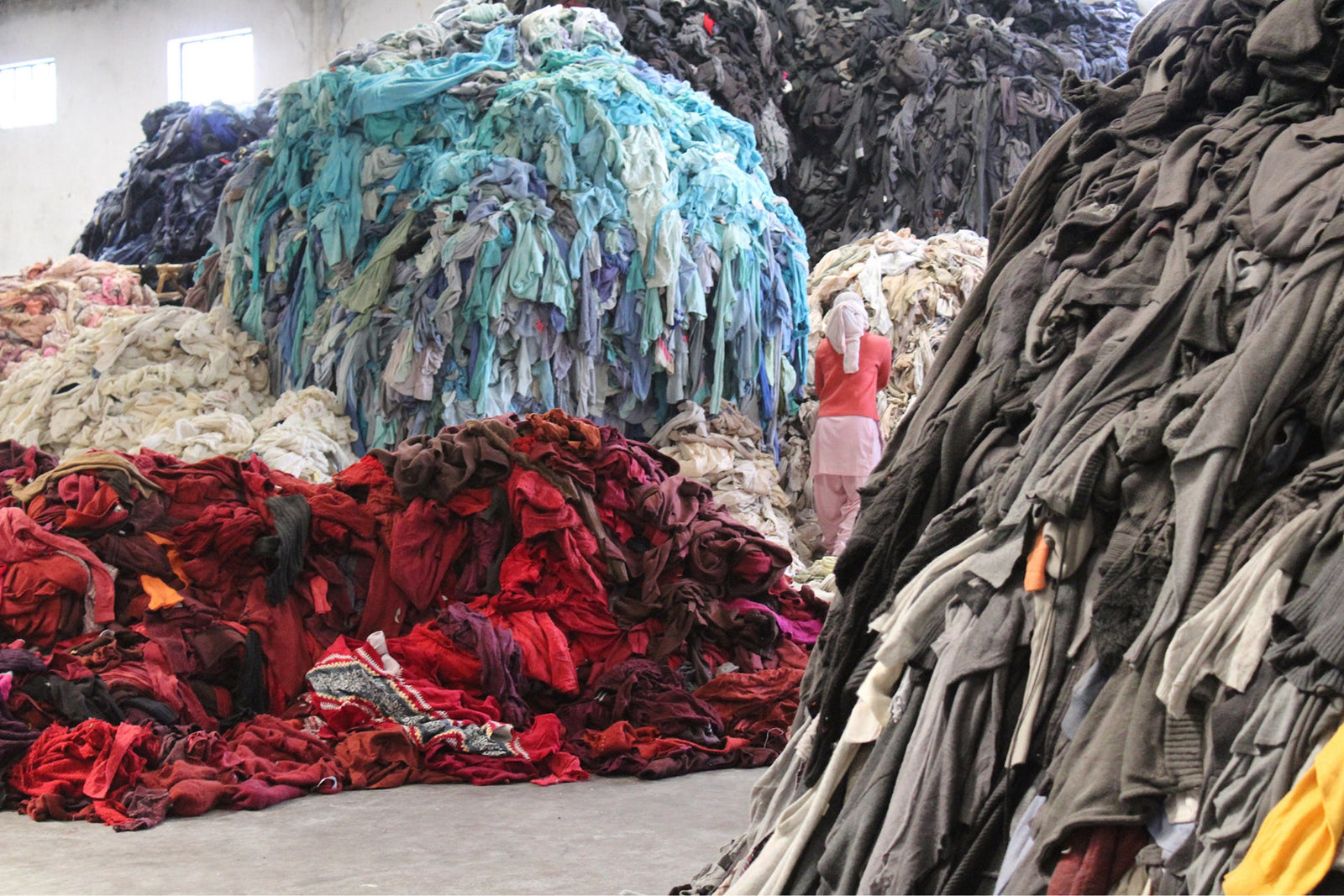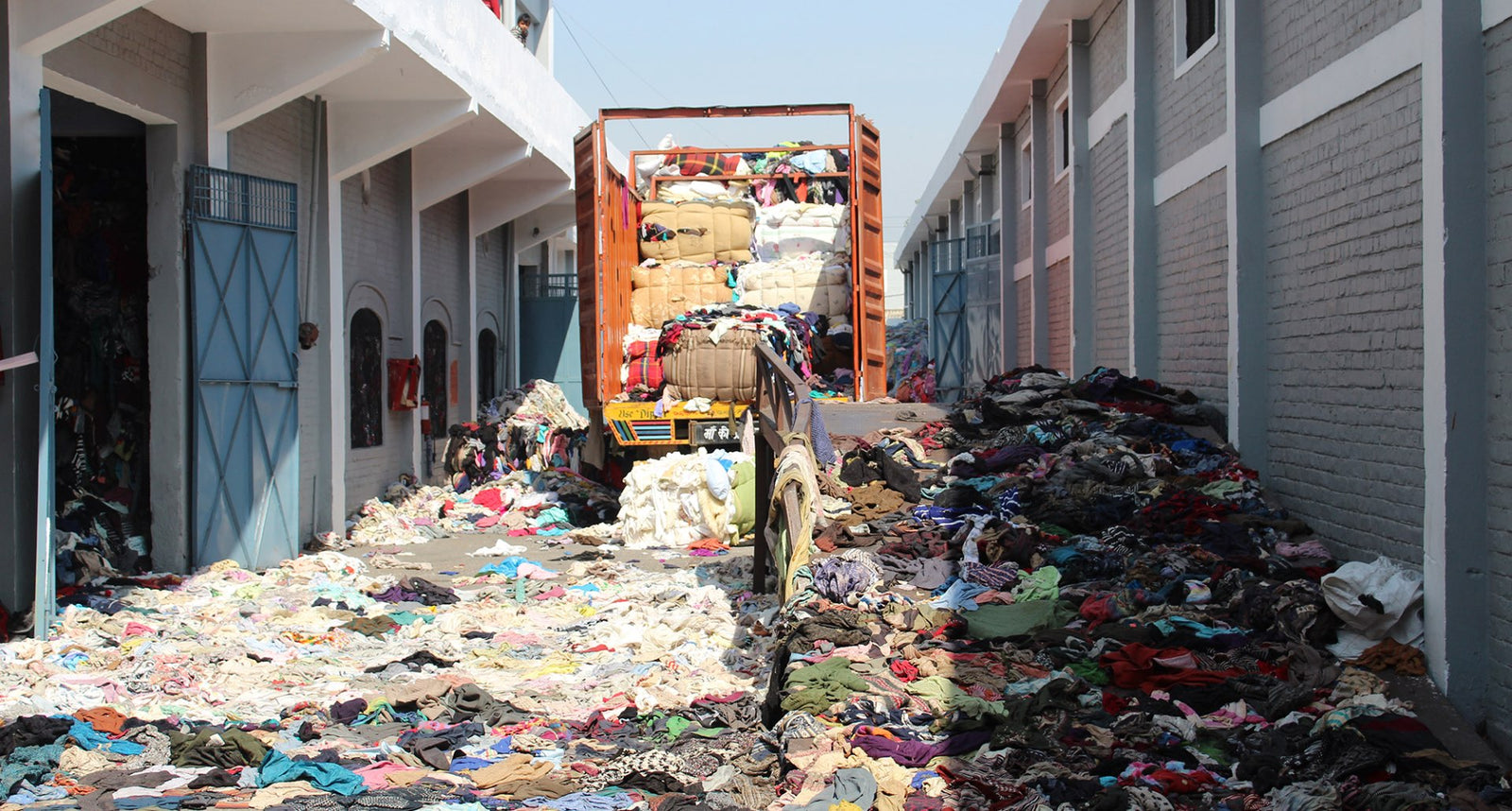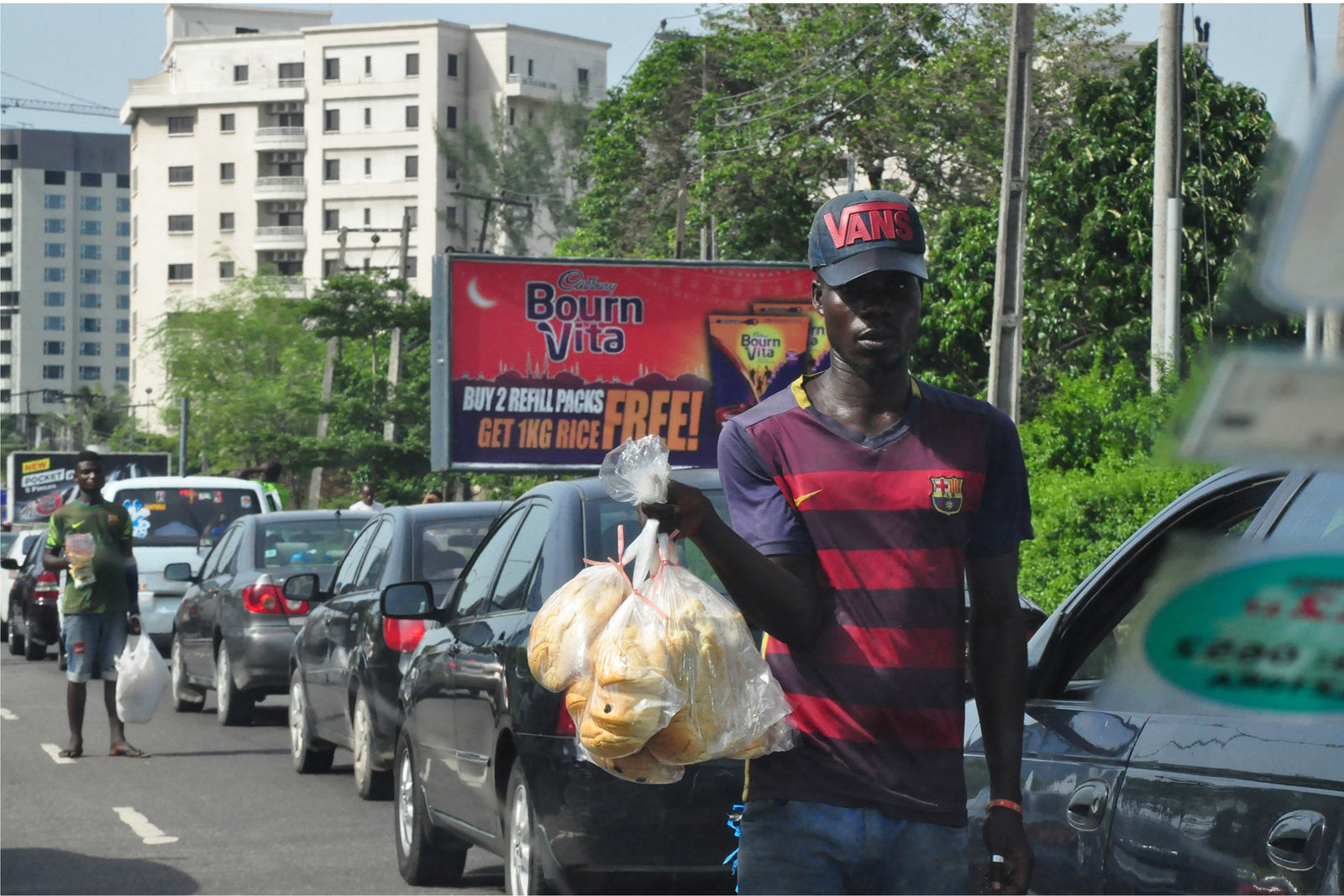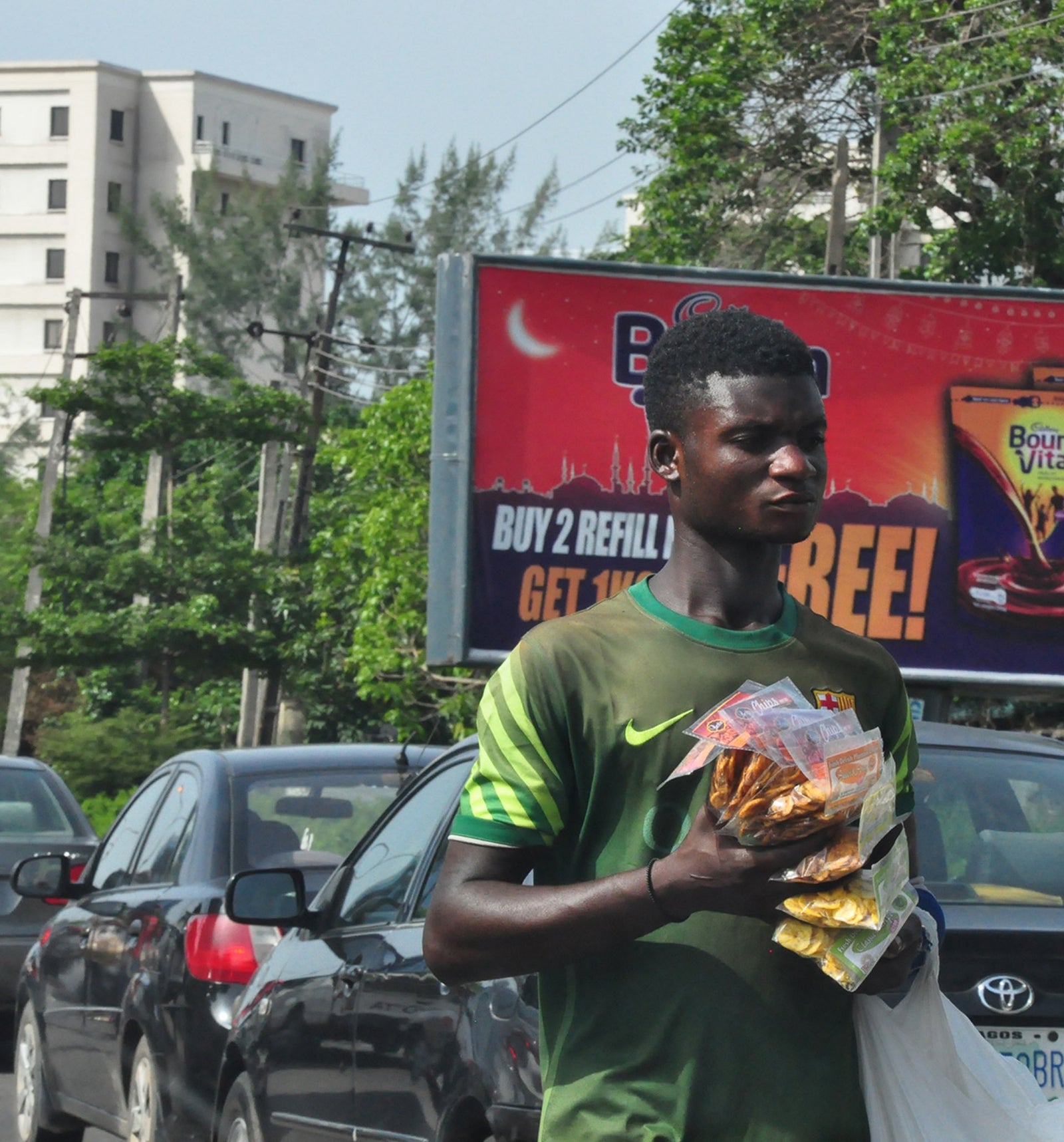 Sweet Lassi is limited edition, with all documentary photographs by Priya Ahluwalia.

Sweet Lassi is produced by Harry Fisher and designed by Hugo Volrath. The book also features an editorial of Ahluwalia's SS19 Collection, styled by Riccardo Maria Chiacchio, shot by Luca Anzalone.