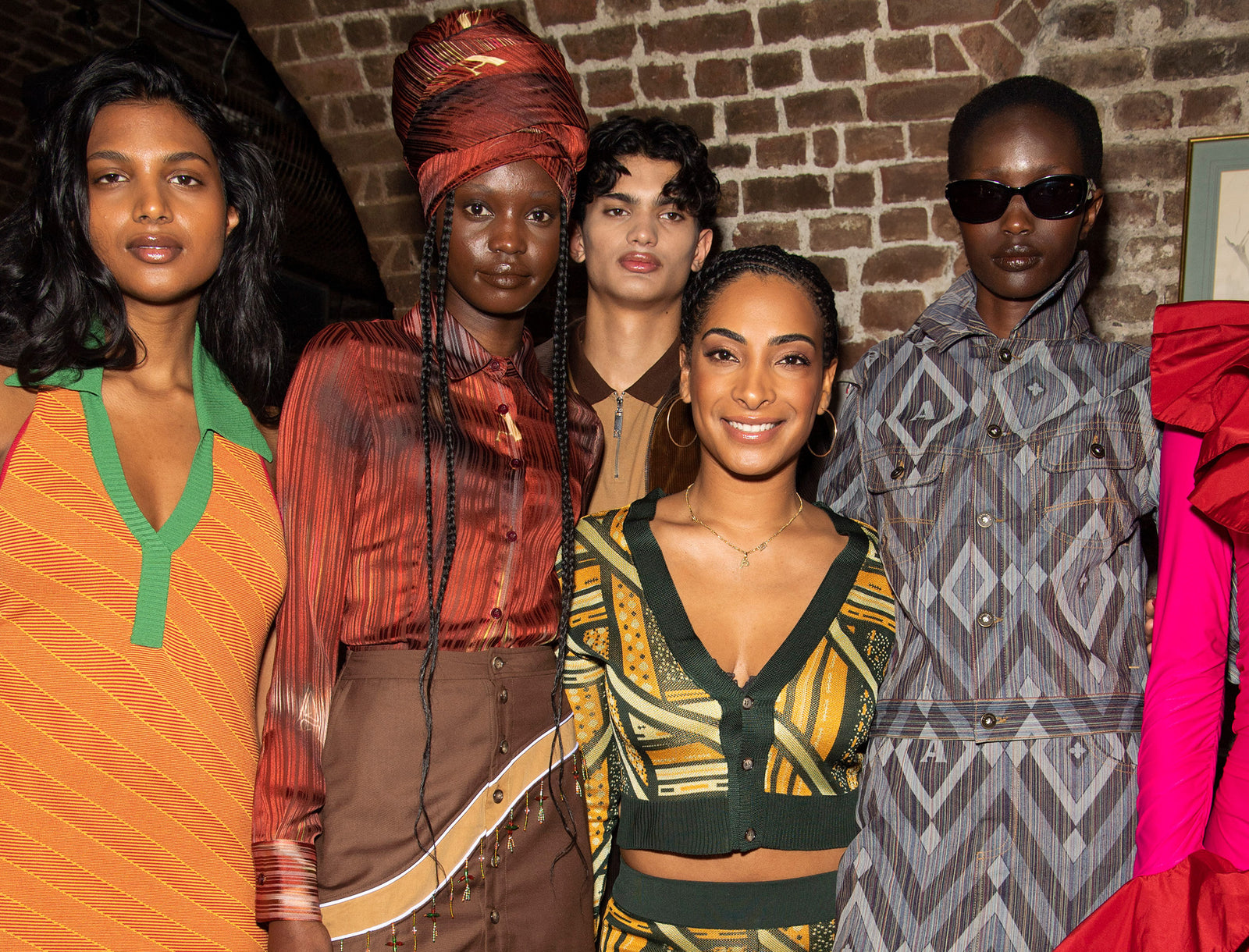 Backstage with the Creative Team Behind AW23 Symphony
This season, Priya Ahluwalia enlisted the help of long-time friends and collaborators to bring the vision for Symphony to life.


Tell us what's been some of the inspirations behind this lookbook.

Tami Aftab: "Priya's use of culture and colour is something I'm quite inspired by and I use it in my work as well. I shoot on film, and when not, I'm handprinting my work, which is something that I really love. I often work with my family. I love working with other South Asian creatives - and colour! I'm really inspired by warm colours and tones and that's something that I really want to push with this lookbook."


Could you talk about the looks you've created for Ahluwalia this season?

Mata Marielle: "The main focus was to make sure that the models look very regal, very luxury, very out of this world - but still present. I did this by creating looks such as the Superstar Skin, using highlight pigments and placing that all over their face, mostly on their ears, so when they walk past you, you get this amazing two-dimensional shine - we used two different highlights. On some of the girls, they had a really sexy lip and then to make it ombre, I'd put a champagne-gold highlight in the centre so you can see that shine. "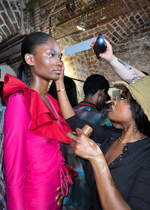 Did music play any factor in your inspiration for these looks?

Mata: "No, it was just makeup! MY makeup is usually inspired by the collection. I base a lot of what I'm thinking in terms of execution for the looks on clothes - so Priya! Priya is my inspiration. Nell is my inspiration. Both of them had a lot to say about makeup as well, and their input, it makes a huge difference because this whole thing is a collaboration".

How did this collaboration unfold for you?

Mata: "There was a lot of conversation, and we came to this idea quite swiftly and smoothly. Just working with Priya and Ahluwalia [the brand] the other seasons, I know the vibe of the brand. So, I know what works and what doesn't. But it's always regal, luxurious and uplifting. Priya is one of the only designers especially that has such a heavy Black and Brown cast, so it's so important to me to make sure that everyone's skin looks on point, and taken care of - they look rich!"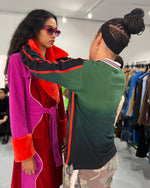 Nell, what does the styling process look like for you?

Nell Kalonji:"I come in quite early in the season - before things go into production. Priya's amazing at putting together her inspiration board which is so helpful from a styling perspective because it's insight into her brain. It's a real storytelling moodboard - huge, as well. We go through it and we look at little details and markings that we love, and move and inspire us. This can be anything from a musician, obviously in this case, there were a lot of musicians on it, but it could be a musical instrument, it could be a pattern, a colour - it varies a lot. So, that's where we start off.

As the styling for Symphony was based off of the soundtrack to her life, we really wanted to make sure that we bring out these different characters. This is something that translated into the beauty side of things.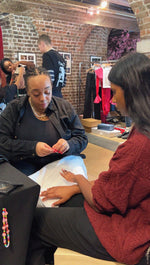 Nell Kalonji:"Ama Quashie did an amazing soundwave nail print from a Sade song and Cyndia Harvey (hair stylist), we grouped models based on what character they are, which was amazing - and an amazing process to do together - and Mata [Marielle] did the same time. Everyone reacted to the clothes, reacted to the styling and created this beautiful thing together. And Troy [Fearn], who did the casting, found us those people who expressed that [beauty]. It was a lot about beautiful girls and boys, but it was also about when you see someone in the clothes, that they really start feeling themselves. Some models would come in and have that swag in the clothes and they were loving it! It was like, 'Yes, you are selling it to me.' They really become those characters. It was really special, and honestly emotional, to have a predominantly all-women POC team backstage - and Troy who we all love."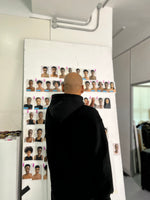 What is the soundtrack to your life?

Troy Fearn: "Probably, Soul for Real - Candy Rain because it's just a little bop - a little jiggle, isn't it?"


What do you think about the new accessories and shoes to be introduced to Ahluwalia this season?

Nell: "I'm obsessed with the shoes. In fact, I want to take a pair - I don't know if she'll let me. Probably not. When she said she was going to do shoes, I knew it was going to be something really special. She loves shoes, she loves to dress up, she loves makeup, she loves hair so really, it feels like it's an expression of her. The attention to detail in the design process, Priya is someone who is really involved in every single step of the way so it's nice to see it come together. Accessories are so, so important.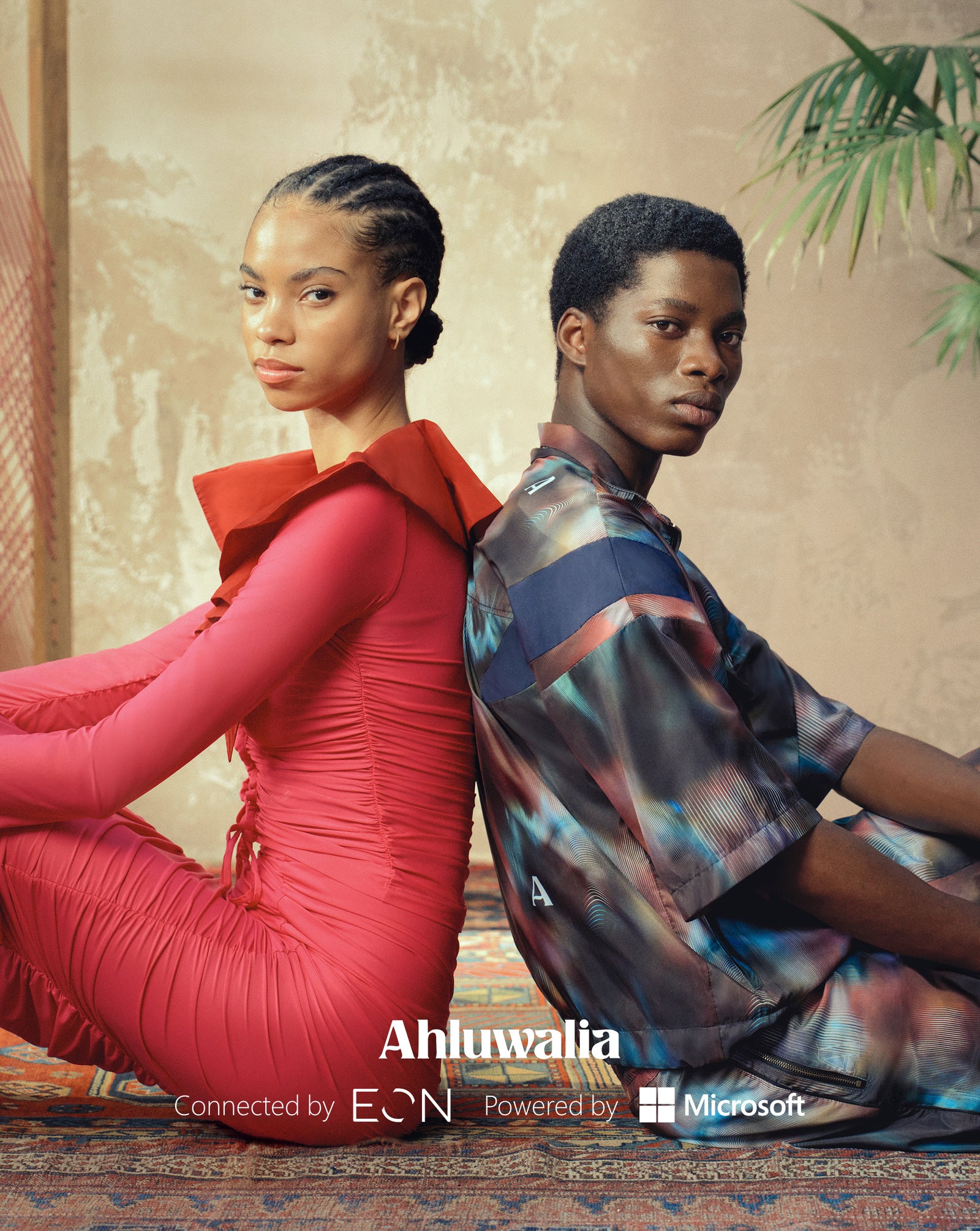 Ahluwalia presents Autumn Winter 2023 'Symphony collection', connected by EON. Powered by Microsoft. The collection and the stories behind them are connected by EON's cutting-edge digital ID technology, and powered by Microsoft Azure. Creating an experience that transcends clothing.
These digital identifiers can be found on the garments above the care label and can be easily accessed through a smartphone or other devices to provide a wealth of data including the detailed information about the garment, materials used, care instructions along with exclusive content from the collection. Empowering our community to make more informed decisions and choosing products that align with their values for a deeper connection.
Discover the story and collaboration
here
.