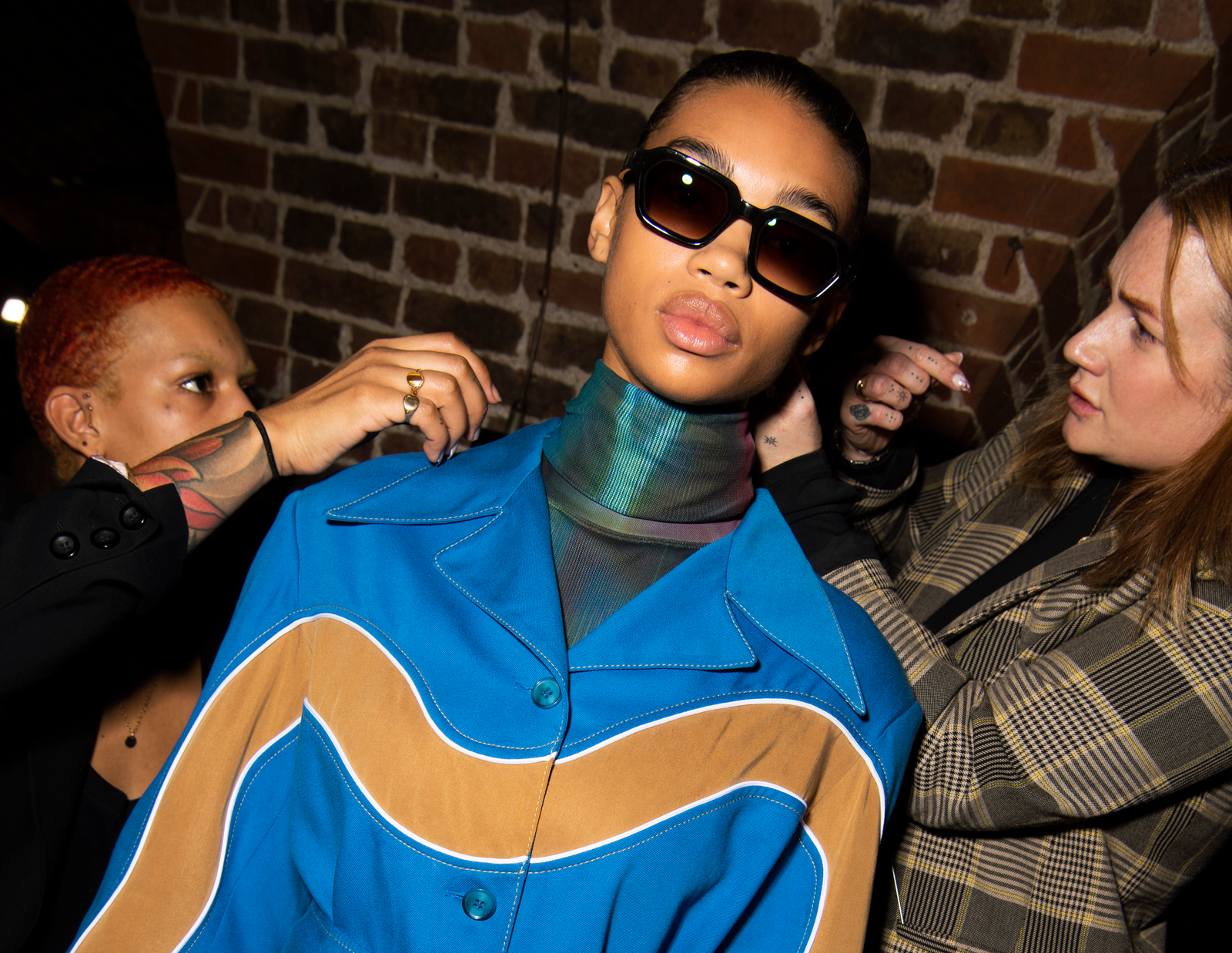 Lagos Jacket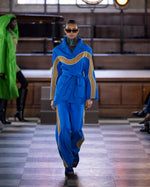 The Lagos jacket, punchy with its sharp tailoring, contrasting shades of cobalt blue and ochre, and its exaggerated collar and matching belt create a true statement perfect for both day and night. Also available as part of a co-ord. Made from responsibly sourced raw materials including TENCEL fiber.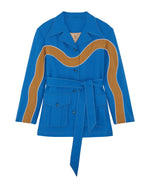 Fibre Stories
Tencel fibre is derived from regenerative cellulose obtained by dissolving eucalyptus wood pulp, and the dry jet-wet spinning process utilises responsibly sourced raw materials.
In addition to being eco-friendly, Tencel offers a range of advantageous features. This fibre possesses inherent anti-bacterial properties and is gentle on sensitive skin. Moreover, it boasts impressive biodegradability, aligning with our sustainable practices. Another notable advantage of Tencel is its resistance to wrinkling and creasing, making it an ideal choice for those seeking a low-maintenance yet stylish option.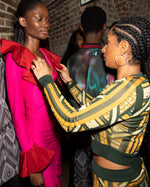 Creative director and founder, Priya Ahluwalia walk us through a hectic week in the lead-up to the brand's AW23 Symphony fashion show.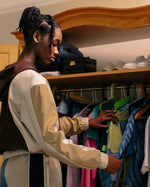 Contribute to our next collection by trading in your cherished but unwanted garments for points you can claim for a future Ahluwalia purchase.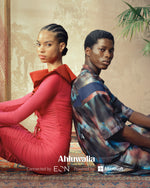 Ahluwalia presents Autumn Winter 2023 'Symphony collection', connected by EON. Powered by Microsoft. The collection and the stories behind them are connected by EON's cutting-edge digital ID technology, and powered by Microsoft Azure. Creating an experience that transcends clothing.
These digital identifiers can be found on the garments above the care label and can be easily accessed through a smartphone or other devices to provide a wealth of data including the detailed information about the garment, materials used, care instructions along with exclusive content from the collection. Empowering our community to make more informed decisions and choosing products that align with their values for a deeper connection.
Discover the story and collaboration
here
.