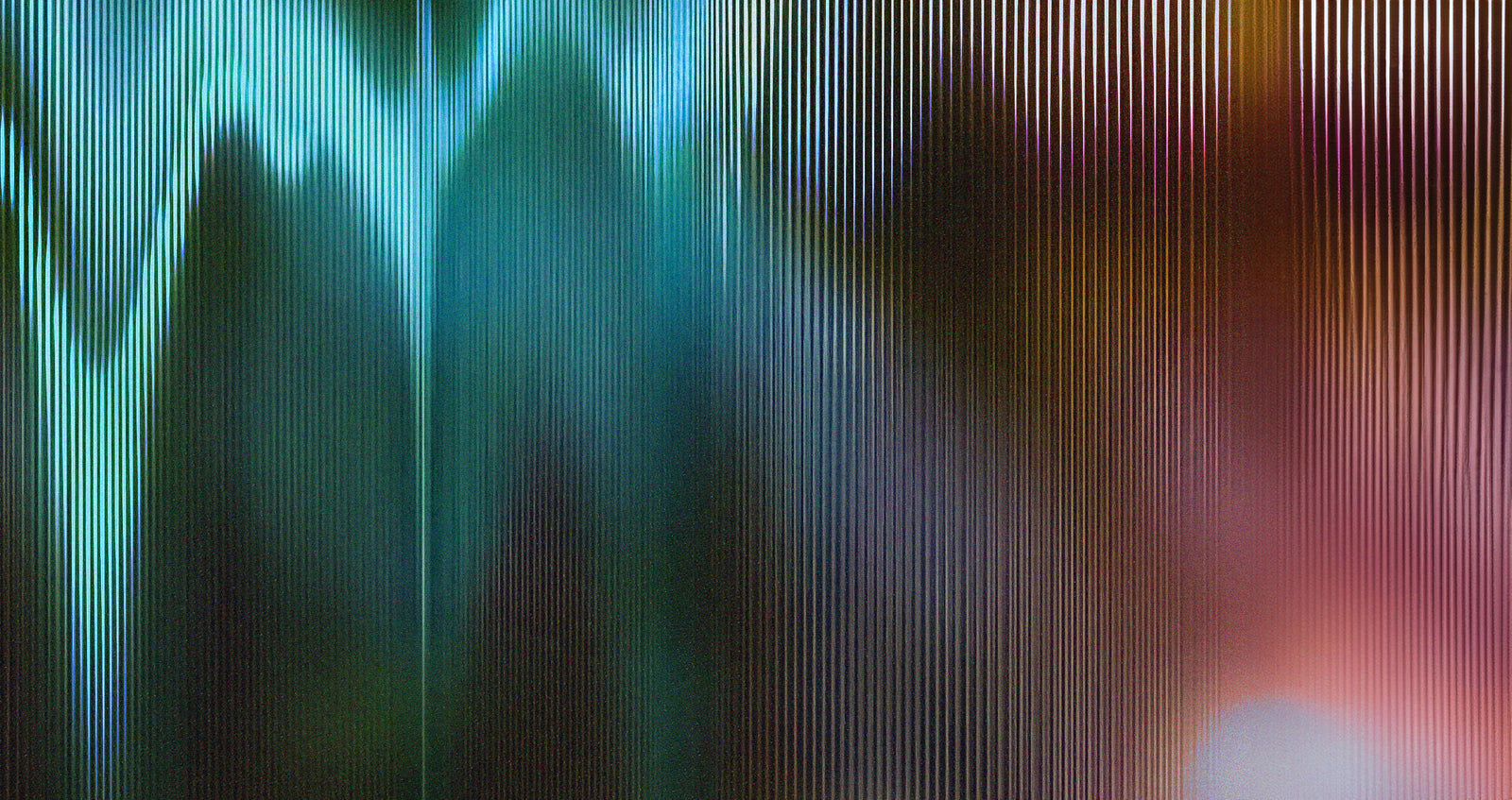 2C Hoody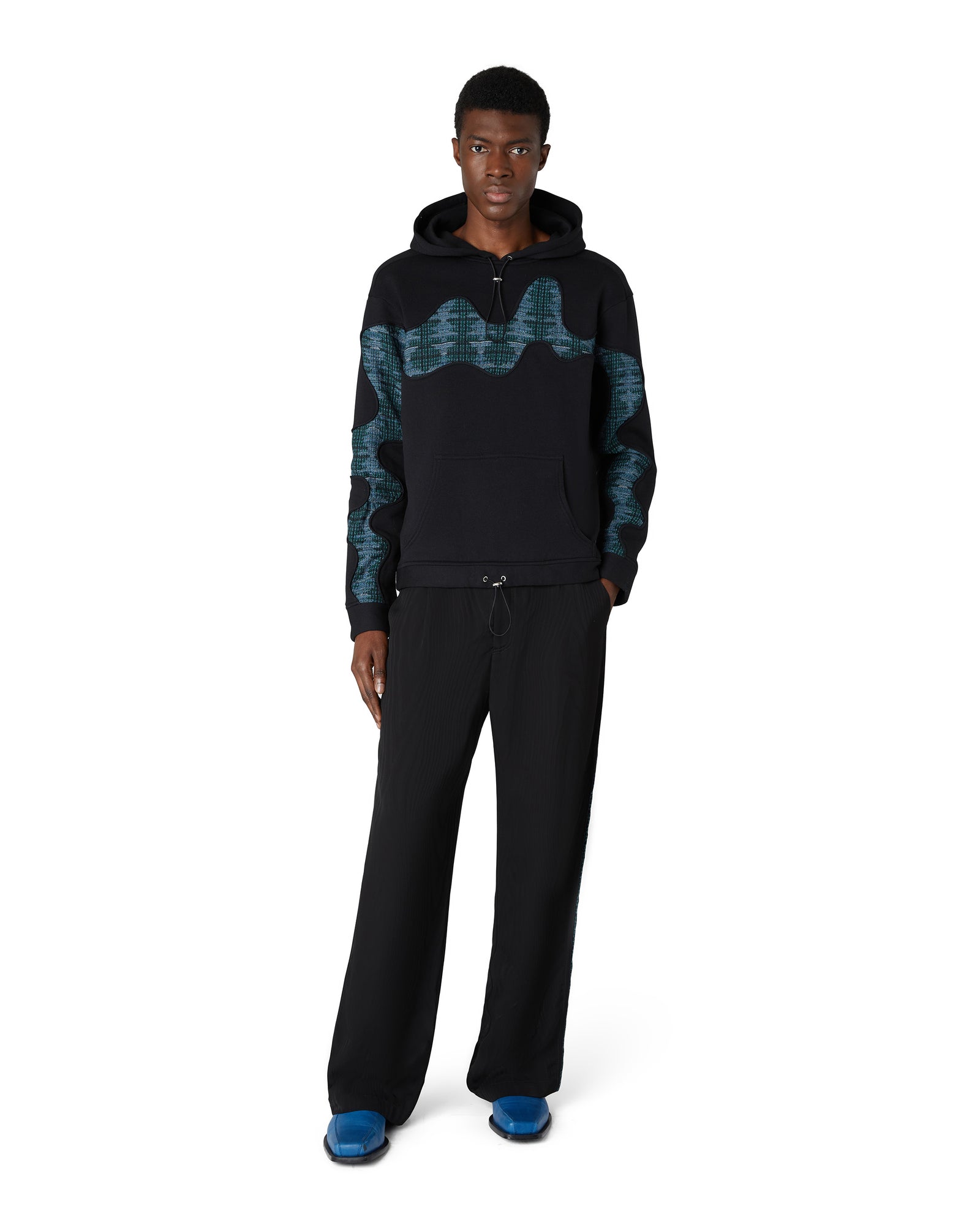 The 2C is an Ahluwalia favourite, and has been reinterpreted using the season's soundwave fabric design across a bold wavy panel. Despite its relaxed shape, the draw cord that features on the hem and through the hood gives opportunity to alternate and experiment with its fit. Made with ethically sourced cotton. GOTS and OEKO Tek certified.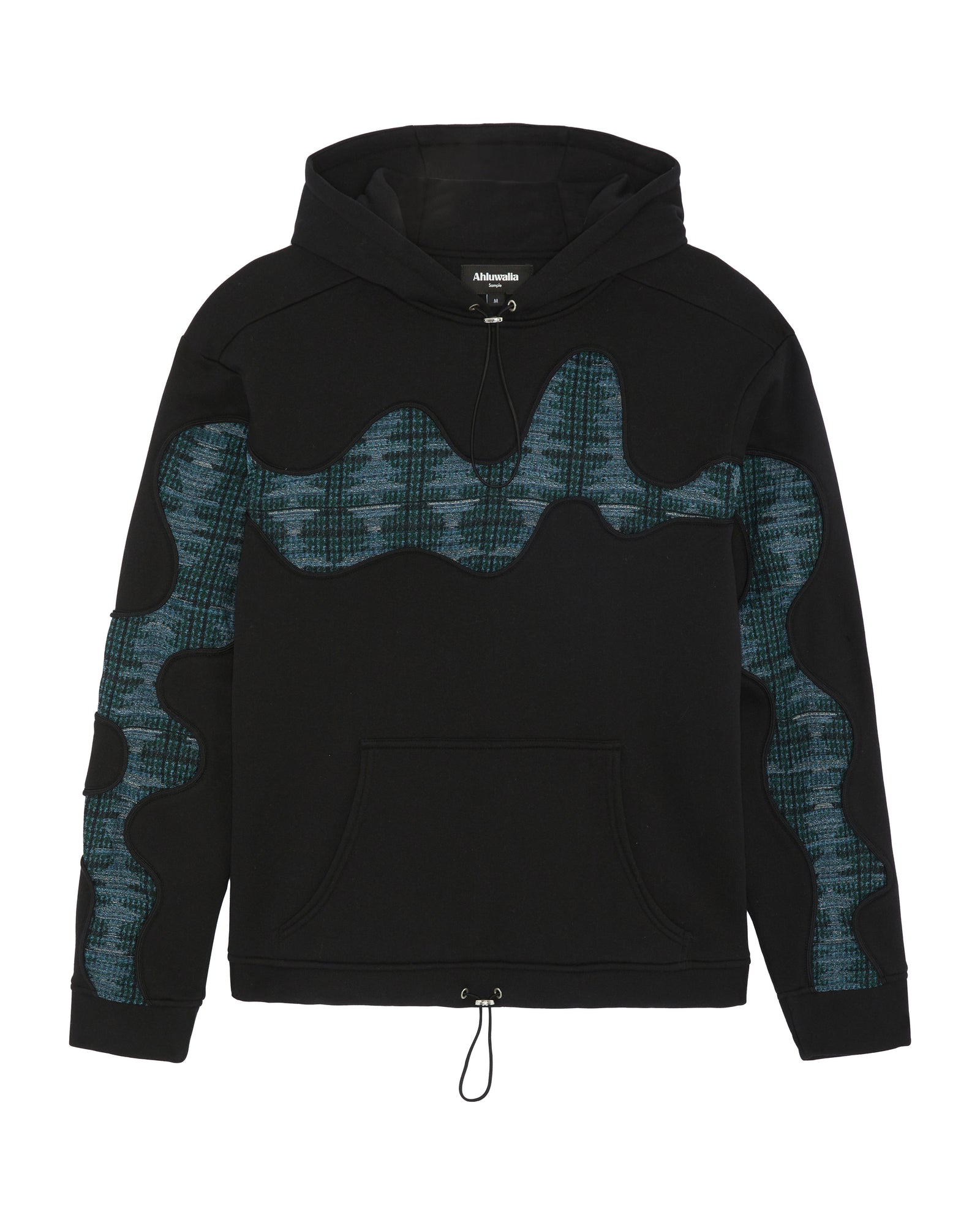 Organic cotton is grown without the use of synthetic pesticides or genetically modified organism produced through sustainable farming practices that prioritise soil health and conserve water resources.

Recycled polyester is obtained by processing post-consumer plastic bottles and other plastic waste into new fibres. This process reduces the need for more polyester production, conserving resources anf reducing landfill waste.

Elastane is a synthetic fibre known for its stretch provides elasticity allowing for a comfortable and flexible fit.

By choosing GOTS (Global Oragnic Textile Standard) certified and Oeko-Tex certified fabric we are committed to offering you garments that combine style, comfort and ethical production practices.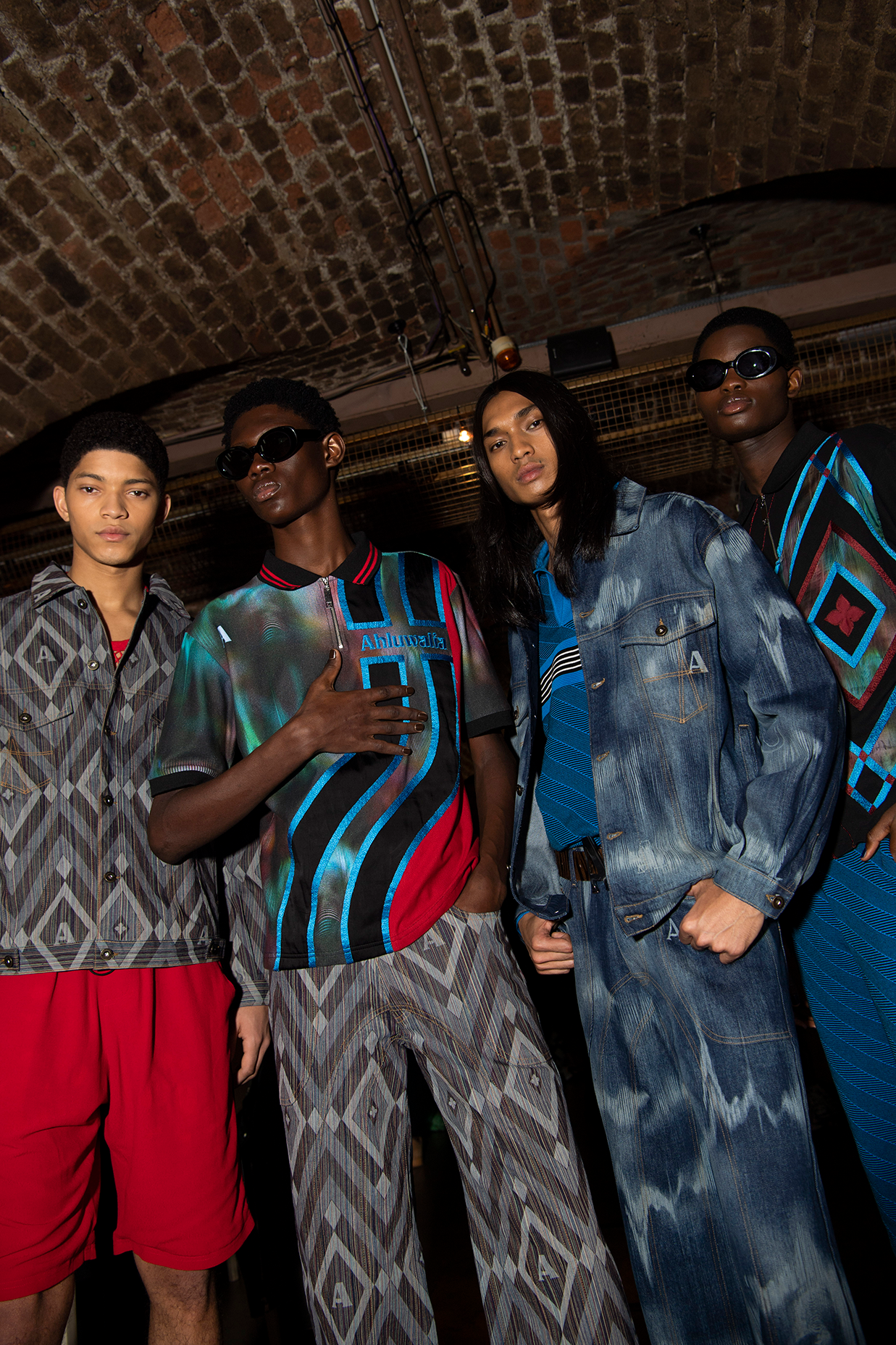 Discover our AW23 denim story

This season, a flurry of looks were constructed using upcycled fabrics and vintage denim. Explore new season denim.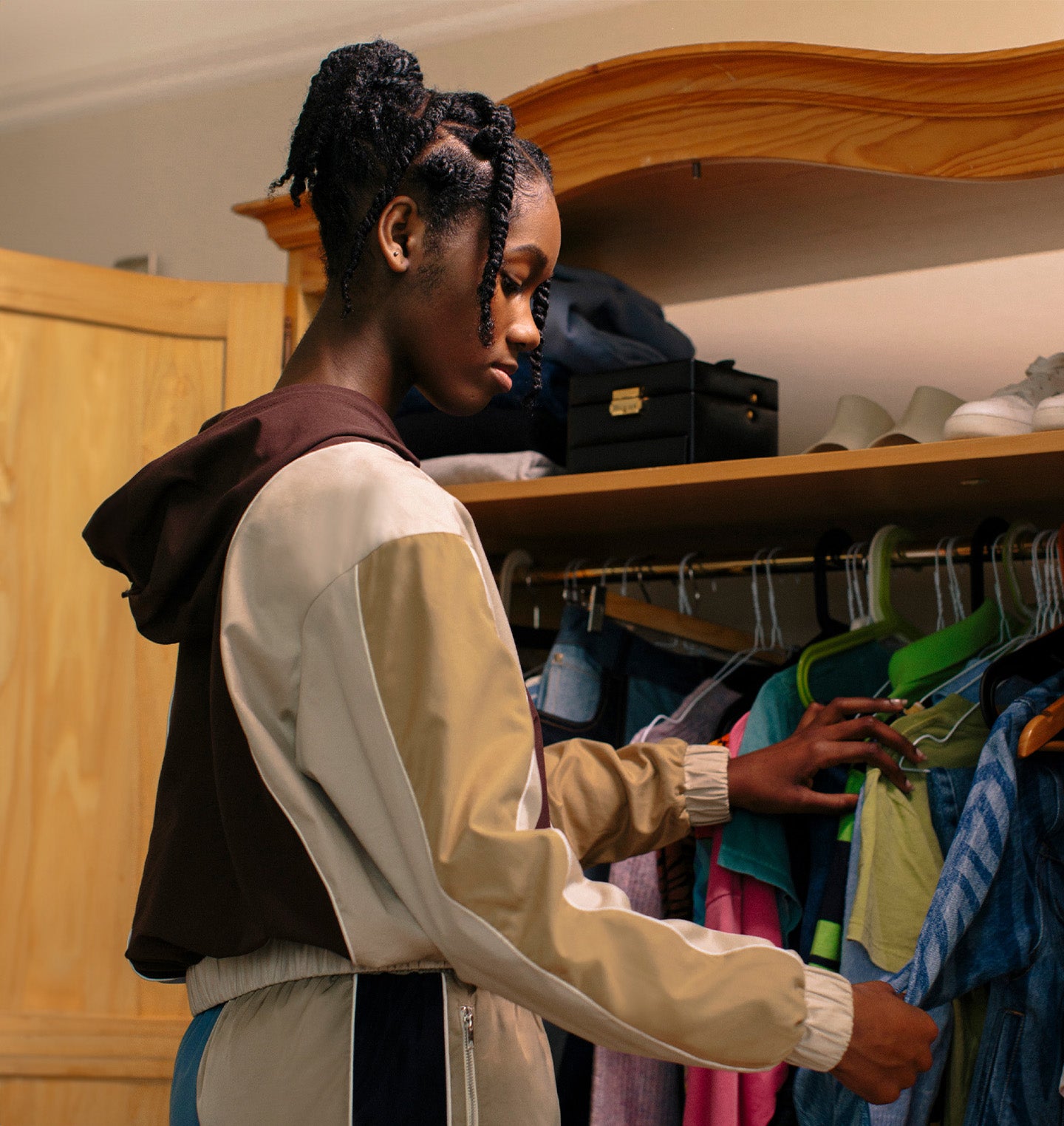 Circulate

Contribute to our next collection by trading in your cherished but unwanted garments for points you can claim for a future Ahluwalia purchase.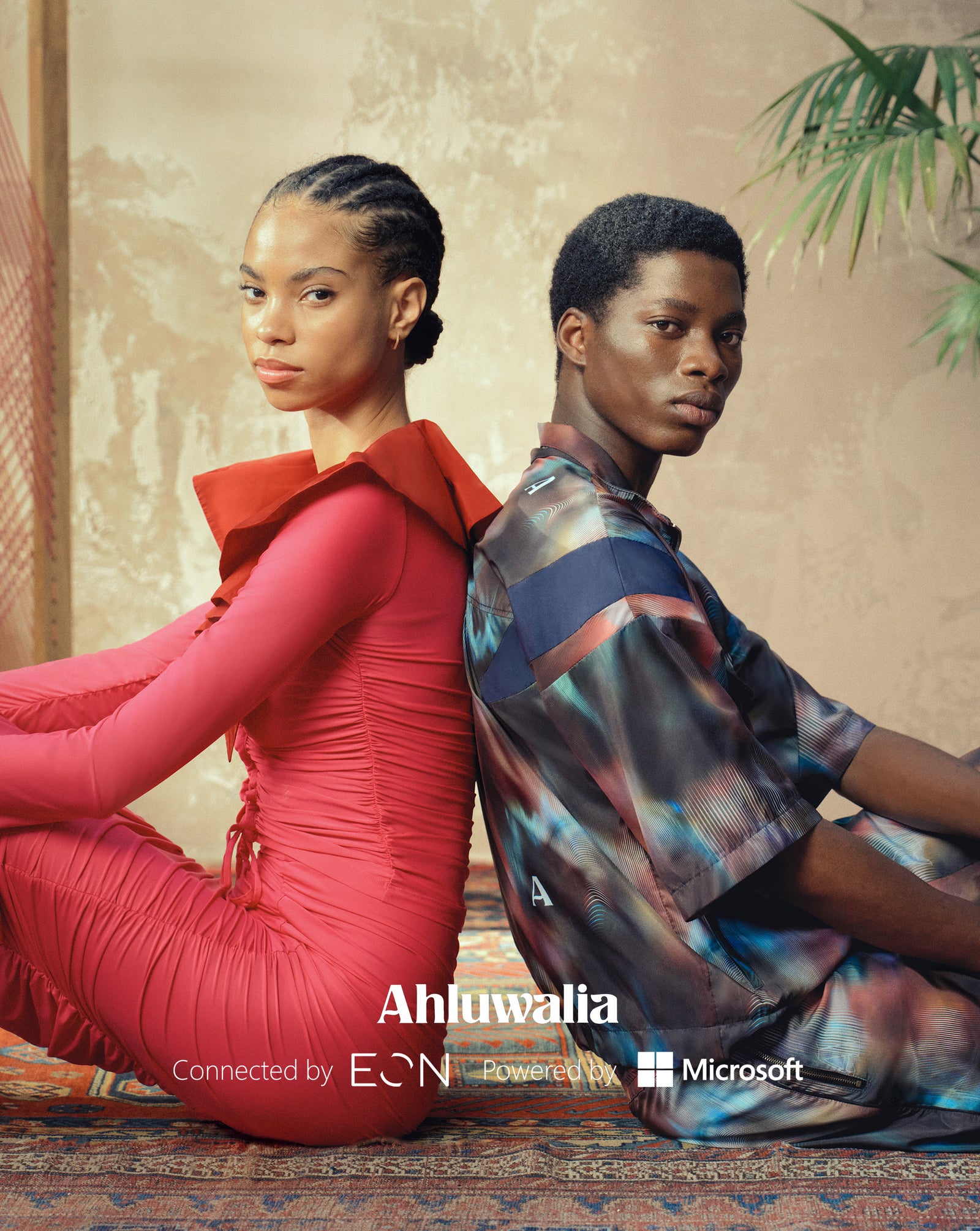 Symphony Unlocked

Ahluwalia presents Autumn Winter 2023 'Symphony collection', connected by EON. Powered by Microsoft. The collection and the stories behind them are connected by EON's cutting-edge digital ID technology, and powered by Microsoft Azure. Creating an experience that transcends clothing.

These digital identifiers can be found on the garments above the care label and can be easily accessed through a smartphone or other devices to provide a wealth of data including the detailed information about the garment, materials used, care instructions along with exclusive content from the collection. Empowering our community to make more informed decisions and choosing products that align with their values for a deeper connection.

Discover the story and collaboration here.