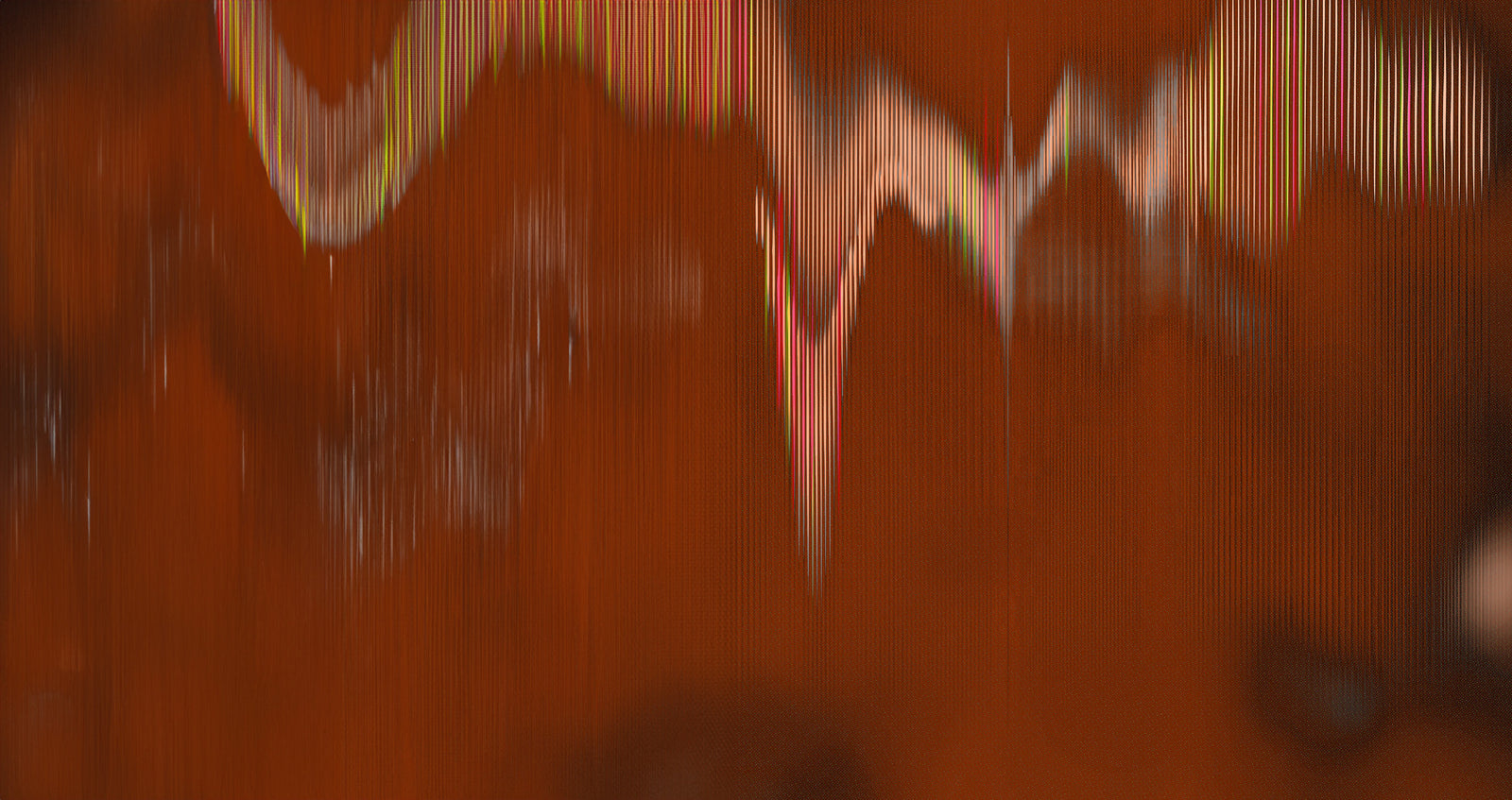 Kalonji Roll Neck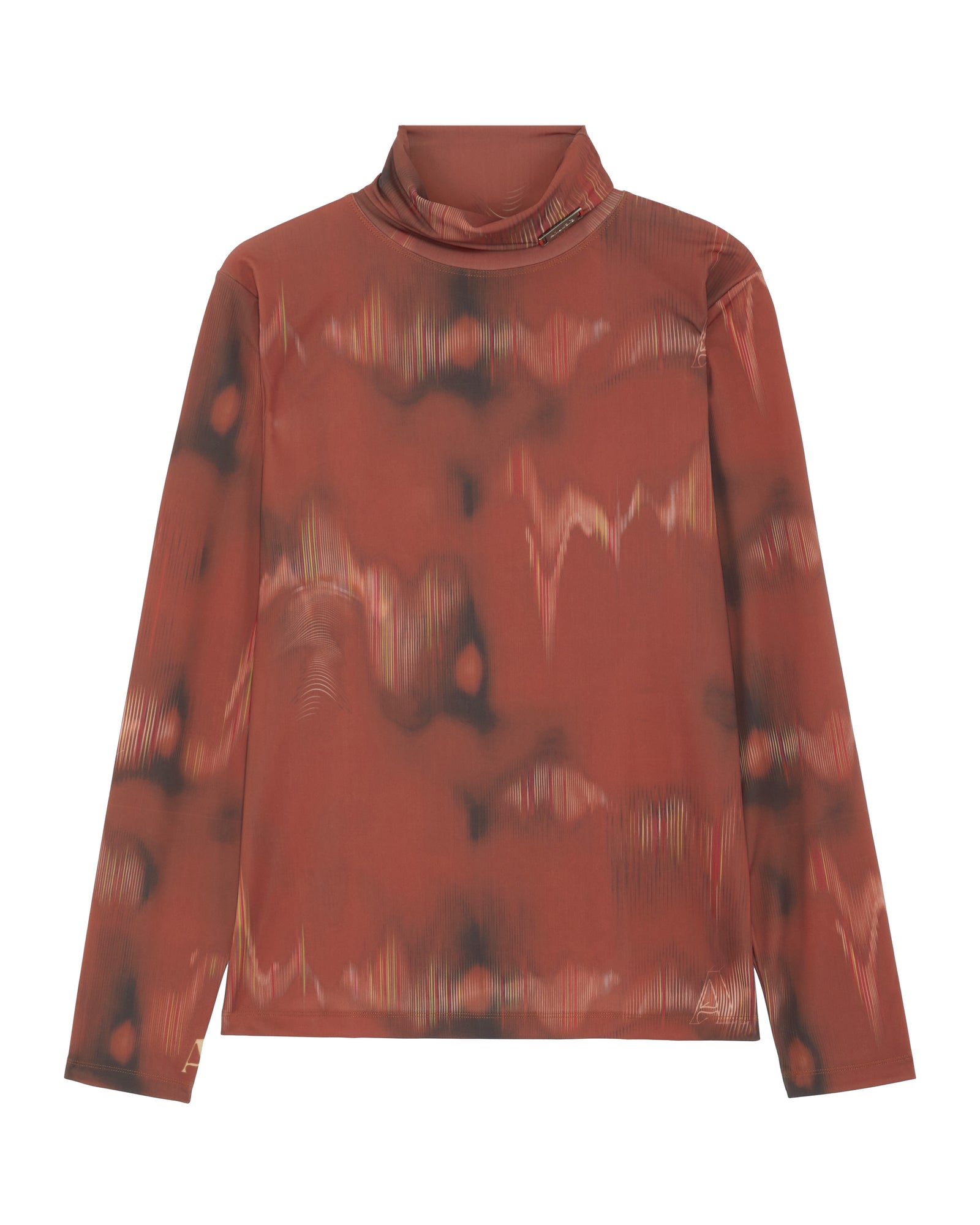 The Kalonji Roll Neck top is an experimental take on the distorted sound wave design woven across the AW23 collection. Made from recycled LYCRA, the fabric hugs the body and flatter the form.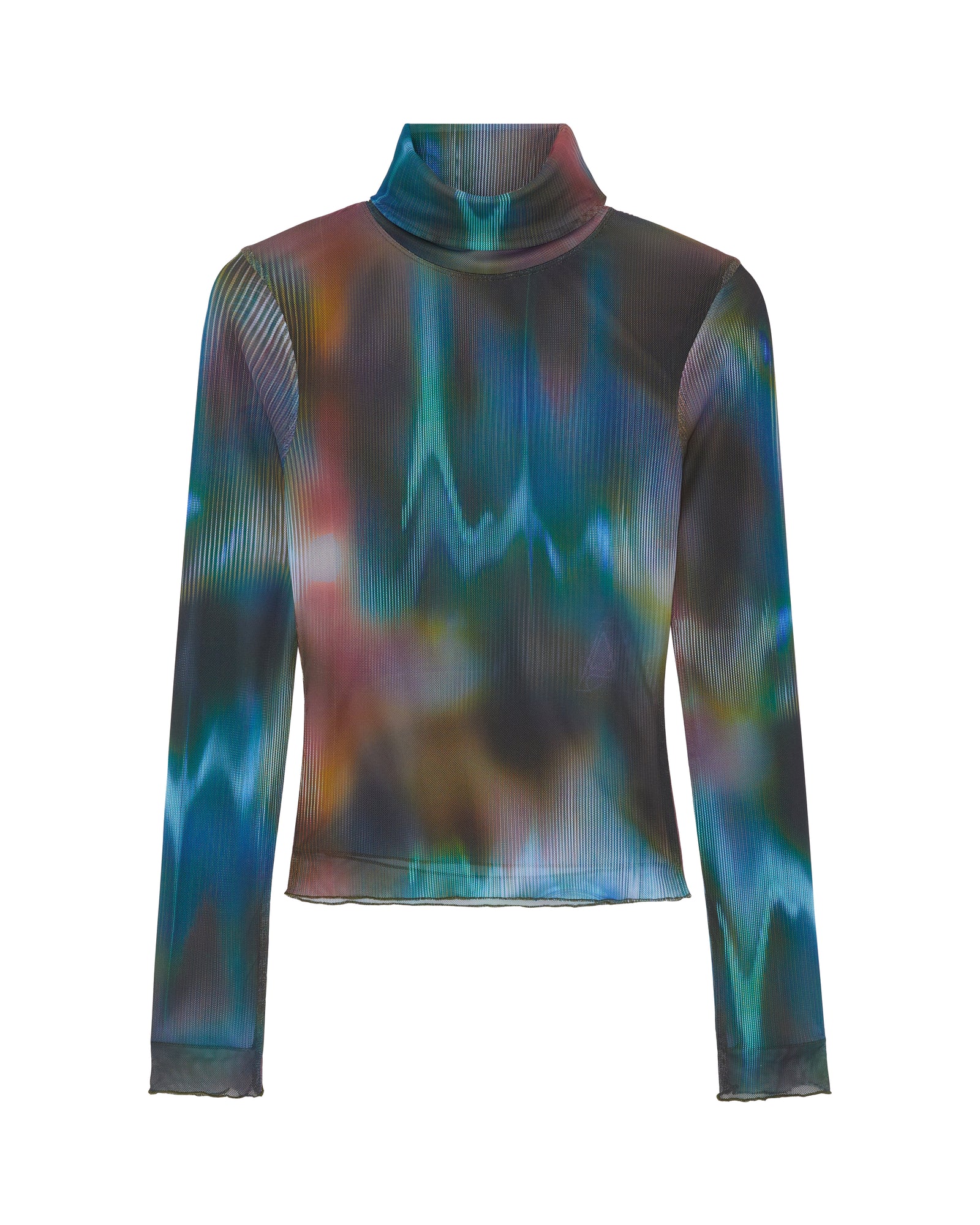 Recycled Polyamide is sourced from various post-consumer materials such as discarded mylon products, fishing nets and industrial waste.

Elastane, also known as Lycra is a synthetic fibre known for its stretch provides elasticity allowing for a comfortable and flexible fit.

Our recycled lycra fabric is certified by Global Recycled Standard certiied ensuring its aherence to rigorous environmental criteria.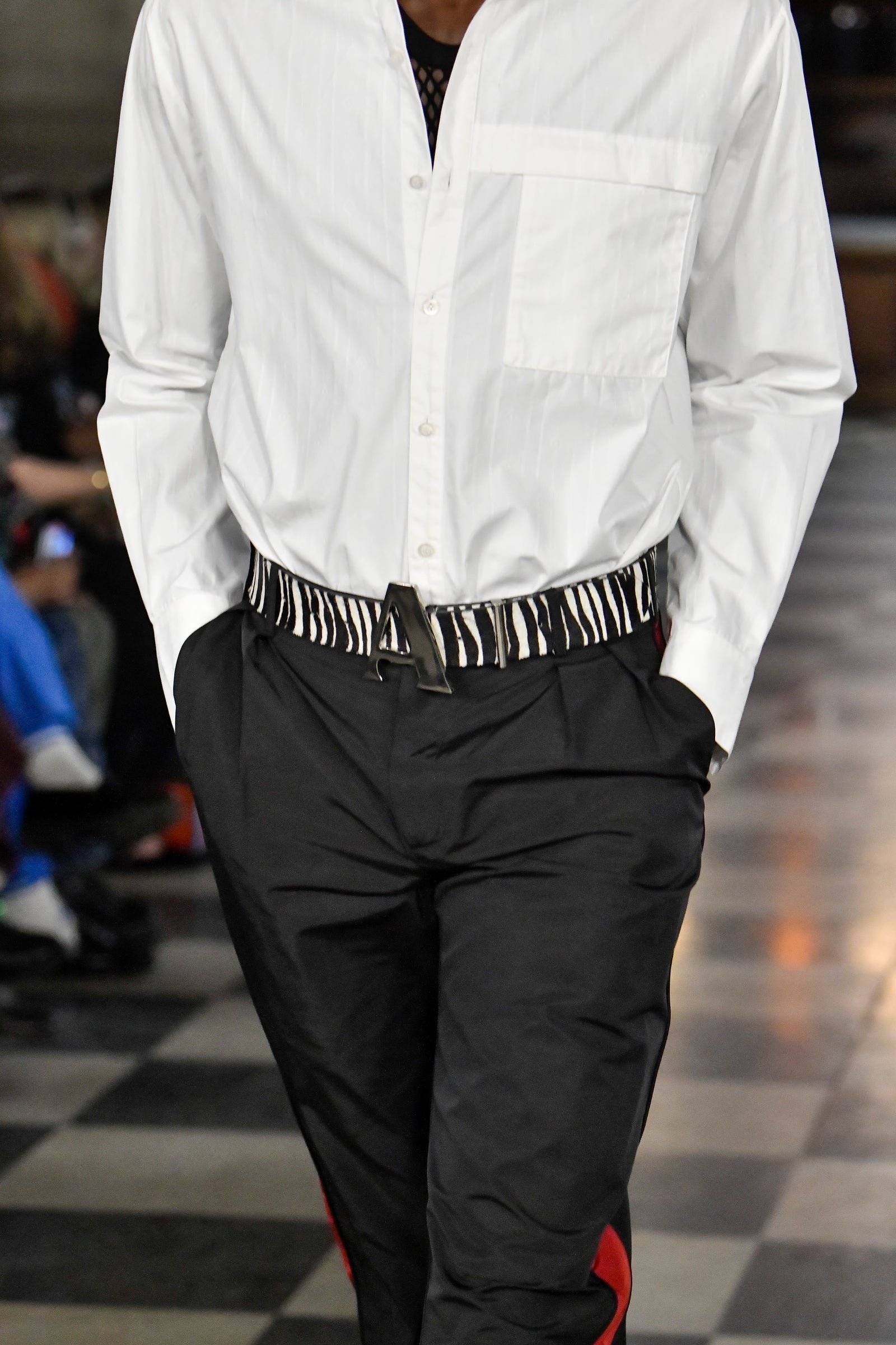 Introducing Symphony Accessories

As the Ahluwalia brand continues to grow, adding greater variety to our accessories selection was a priority also. For Symphony, it felt like the best time to introduce hats into the mix. Discover our new range of accessories.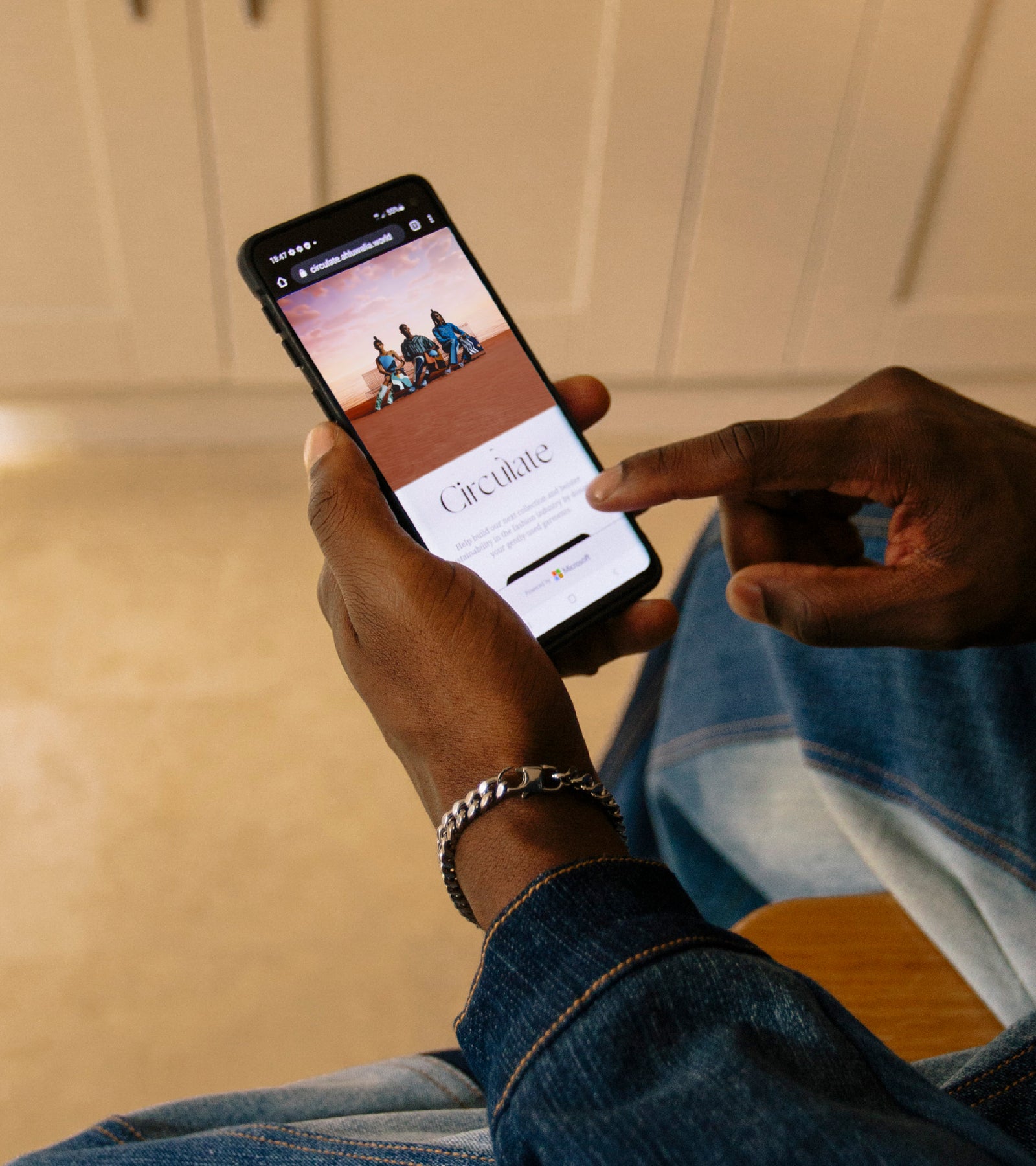 Circulate

Contribute to our next collection by trading in your cherished but unwanted garments for points you can claim for a future Ahluwalia purchase.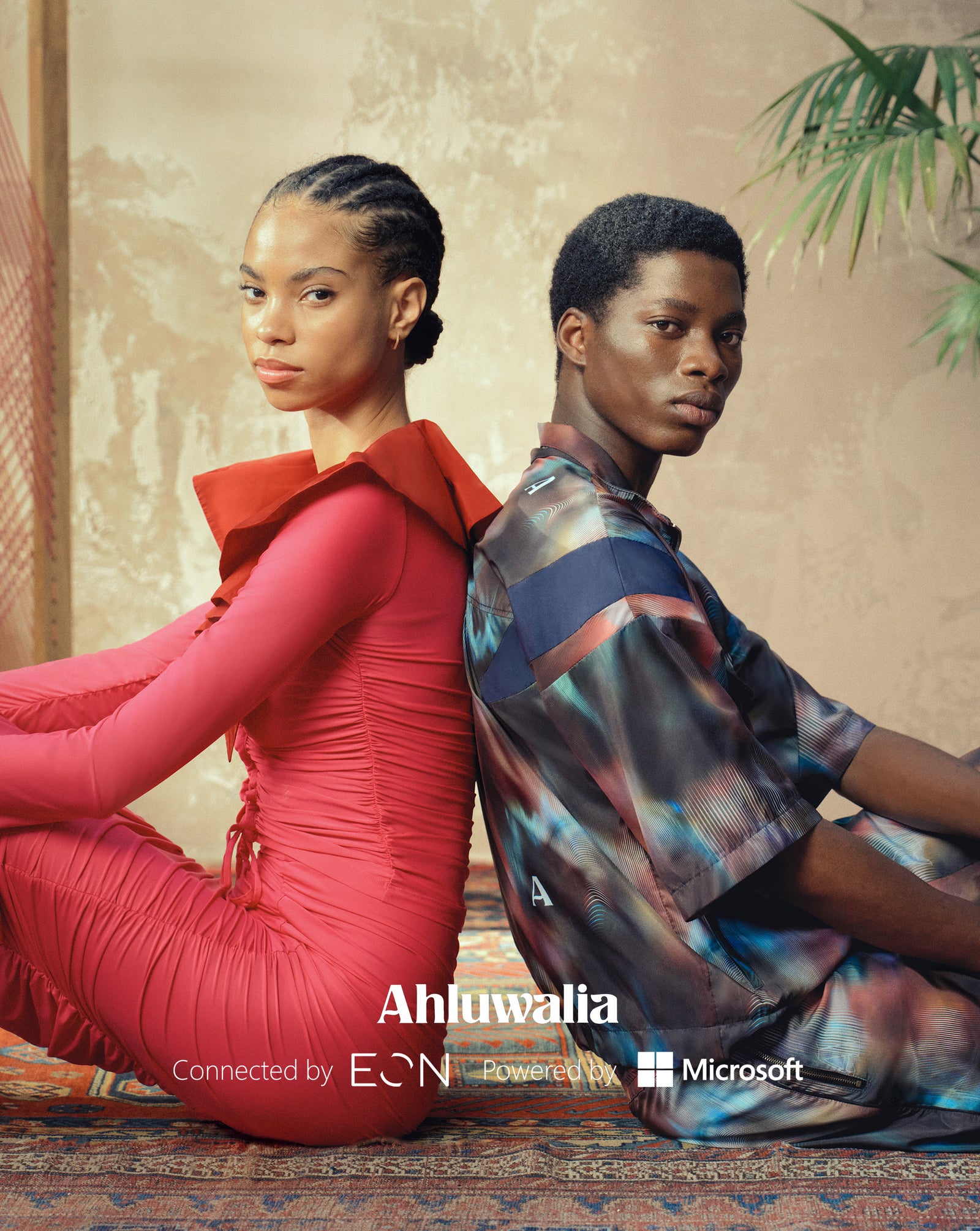 Symphony Unlocked

Ahluwalia presents Autumn Winter 2023 'Symphony collection', connected by EON. Powered by Microsoft. The collection and the stories behind them are connected by EON's cutting-edge digital ID technology, and powered by Microsoft Azure. Creating an experience that transcends clothing.

These digital identifiers can be found on the garments above the care label and can be easily accessed through a smartphone or other devices to provide a wealth of data including the detailed information about the garment, materials used, care instructions along with exclusive content from the collection. Empowering our community to make more informed decisions and choosing products that align with their values for a deeper connection.

Discover the story and collaboration here.